The Fee Is Free™. Only pay if we win.
America's Largest Injury Law Firm
Protecting Families Since 1988
$15 Billion+ Won
800+ Lawyers Nationwide
Free Case Evaluation
Tell us about your situation so we can get started fighting for you. We tailor each case to meet our clients' needs.
Results may vary depending on your particular facts and legal circumstances.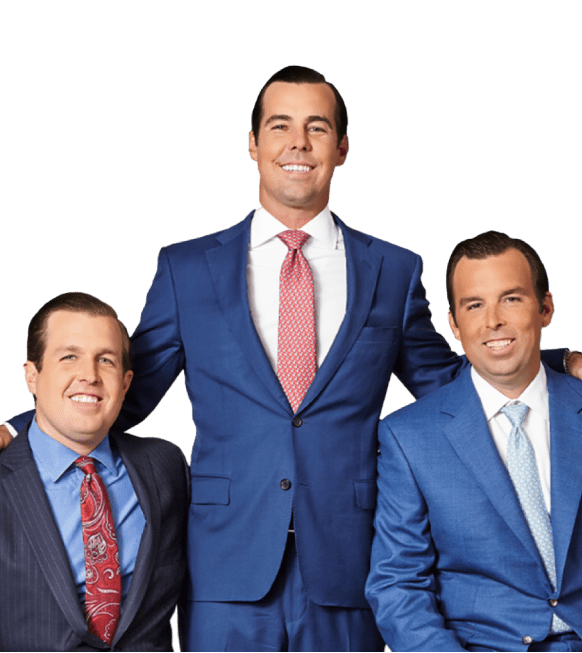 Defective Product Lawyers in Pittsburgh
Product manufacturers are legally responsible for ensuring that their products are safe to use. However, if they neglect this responsibility, causing injuries to the consumer, they may be held accountable for their negligence. That's where defective product liability lawyers in Pittsburgh come in.
At Morgan and Morgan, we have handled numerous causes of injuries caused by defective products. We know how complicated these cases can be, especially when proving negligence and identifying the parties responsible for compensating the victims. In addition, we know the tactics insurance companies use to avoid settling valid claims. For this reason, you can count on us when you need an experienced, compassionate, and competent team of product liability attorneys to fight for you.
Not sure if your case is valid? Fill out our free case evaluation form to get started.
Scroll down for more
Recent verdicts & settlements
Results may vary depending on your particular facts and legal circumstances.
How it works
It's easy to get started.
The Fee Is Free™. Only pay if we win.
Results may vary depending on your particular facts and legal circumstances.
Step 1

Submit
your claim

With a free case evaluation, submitting your case is easy with Morgan & Morgan.

Step 2

We take
action

Our dedicated team gets to work investigating your claim.

Step 3

We fight
for you

If we take on the case, our team fights to get you the results you deserve.
---
Client success
stories that inspire and drive change
Explore over 55,000 5-star reviews and 800 client testimonials to discover why people trust Morgan & Morgan.
Results may vary depending on your particular facts and legal circumstances.
FAQ
Get answers to commonly asked questions about our legal services and learn how we may assist you with your case.
Morgan & Morgan
What Is Product Liability?

Product liability is a legal concept that holds manufacturers responsible for injuries caused due to a product's defective condition. However, it is important to note that in some cases, other parties, such as distributors and advertisers, might also be held responsible for a product that harms the user.

When Can I Bring a Product Liability Lawsuit in Pittsburgh, PA?

In Pittsburgh and throughout Pennsylvania, you have up to two years from the date of the injury to file a product liability lawsuit against the liable party. This deadline also applies to cases involving wrongful death or property damage caused by a product's defective condition.

It is also important to note that the statute of limitations might not come into play in some situations. For instance, Pennsylvania allows the discovery rule if the defendant fraudulently conceals relevant information about the case.

Therefore, the sooner you contact a product liability attorney about your case, the better. This allows the attorney to investigate the claim and build a solid case to support it. In addition, keep in mind that you can no longer take legal action against the defendant if you let the statute of limitations expire, unless in some rare, extraordinary circumstances.

How Much Is My Case Worth?

The only way to determine how much your defective product case is worth is by consulting an experienced product liability attorney. The case could be worth hundreds or billions of dollars—you will never know unless you contact an experienced attorney.  

Seasoned attorneys understand how to navigate these complex cases and how local rules apply to your particular situation. Therefore, they can help determine the true value of your case. Remember that insurance companies make money by maximizing insurance premiums and minimizing the amount they need to pay for valid claims. For this reason, you cannot trust them to settle the actual value of your case, but you can trust your attorney to provide a fair assessment.

What Type of Fault System Does Pennsylvania Use?

Pennsylvania uses the modified comparative fault system, the most common in the United States. This system allows the plaintiff to recover compensation as long as they are not more than 50% at fault for their injuries.

What Are Some Examples of Product Liability Cases?

Product liability cases fall into different categories. Some examples include:

Defective Design

This is when someone gets injured because of a product's defective design. For example, a poorly-designed power saw can lead to serious injuries such as deep cuts and amputation. In that case, you may have a valid case if you can prove that the injuries occurred due to the product's defective design.

It is also important to note that Pennsylvania courts usually consider two key factors when deciding whether a product has a defective design. These factors include:

The risk-utility standard: The jury will consider whether the risks associated with the product's design are more than the benefits of the design.

The consumer expectations standard: The court will also consider whether the product's defective condition is something the consumer would anticipate. For example, you would expect a knife's blade to be sharp, not the handle.

Manufacturing Defect

These cases involve errors in the manufacturing process that cause injuries to the product consumer.

Insufficient Warning or Instructions

You might be able to file a product liability lawsuit against the manufacturer if you or your loved one were harmed due to a lack of adequate warnings or instructions.

How Can I Hold a Manufacturer Responsible for a Defective Product in Pittsburgh?

In Pennsylvania, you can hold a product manufacturer responsible for the injuries you sustained while using the defective product, even if they took all the necessary precautions to make the product safe. This legal concept is known as 'strict liability.'

Think about it this way—it would be difficult to prove negligence, especially if you do not know anything about the manufacturing process of that particular product. Say, for example, you were harmed by a defective electronic cigarette. Most people do not know how these cigarettes are manufactured. But thanks to the strict liability legal principle, you only need to prove the product's defective condition.

What Are Some Common Defenses of a Product Liability Claim?

The defendant will definitely fight back when you file a product liability claim against them. This is usually one of the key reasons why you need an attorney. Even though you may have a valid case, the other party has a right to defend themselves just as much as you have a right to receive compensation for your injuries. That said, some common defenses to product liability cases include:

The statute of limitations has expired: This usually happens when the plaintiff files a lawsuit later than two years after the injury.
The plaintiff does not have a right to sue: For example, when filing a breach of warranty lawsuit, individuals who are not specifically party to the contract do not have a right to sue the defendant.
The plaintiff knew the risks involved: For instance, if you use your fingers to stir the ingredients of a smoothie in a blender while the blender's blades are running, you cannot sue the manufacturer if you get cut. This is because any reasonable consumer would know the risks of touching a running blade.
The plaintiff was responsible for the injury: Under Pennsylvania's modified comparative negligence rule, you cannot recover damages if you were more than 50% responsible for the injuries.
The plaintiff did not use the product as intended: Take, for example, injuries, cuts, and bruises sustained due to using a knife to eat cereal. In that case, you cannot sue the knife manufacturer for your injuries. This is because knives are not designed for this purpose.
The plaintiff modified the product: A good example of such a situation is when you buy a regular bicycle and install an electric motor to make it run faster without pedaling. In that case, if you get into an accident and file a product liability lawsuit, the defendant will likely claim that the modifications caused the accident and that the original product was not defective.

What Damages Can I Recover From a Product Liability Lawsuit?

You may be able to recover economic and non-economic damages after a successful defective product lawsuit in Pittsburgh.

Examples of economic damages in these lawsuits include:

Past and future medical expenses
Past and future lost income
Property damage
Cost of medical equipment such as wheelchairs, Hoyer lifts, etc.
Cost of caregiving and other services relating to your injuries
Cost of modifying your environment to accommodate your injuries, e.g., building a wheelchair ramp in your home, upgrading your bathroom, etc.

Non-economic damages in product liability lawsuits include:

Pain and suffering
Disfigurement
Loss of enjoyment of life
Emotional distress
Loss of consortium

If the court determines that the defendant was grossly negligent, they might award the plaintiff punitive damages. These damages are designed to punish the defendant for their gross negligence and warn others in similar situations against such conduct. However, it is important to note that punitive damages are not guaranteed—the court has the final say on whether or not to award the plaintiff punitive damages.

Is There a Limit to the Damages I Can Recover in Pittsburgh?

No, Pennsylvania does not limit the damages you may be able to recover. As long as you have a strong case against the defendant, you should be able to receive reasonable compensation for your injuries.

How Do Product Liability Attorneys Get Paid?

Product liability lawyers usually get paid on a contingency-based system. In this system, the attorney pursues a case against the defendant on behalf of the plaintiff and then deducts a small portion of the settlement if they win. As a result, this system motivates attorneys to put up a strong fight against the defendant because they get paid when they win.

What Should I Look for in a Product Liability Attorney in Pittsburgh?

There is no doubt that you will encounter many personal injury attorneys and law firms in Pittsburgh offering legal representation for victims of injuries caused by defective products. However, you should not settle for any firm or attorney you encounter. Instead, consider whether they:

have experience handling such cases;
practice personal injury law in Pittsburgh;
have a positive reputation for winning such cases;
have quantifiable results;
can represent you in court if the other party refuses to settle a legitimate claim out of court.

How Can Morgan and Morgan Help?

At Morgan and Morgan, we understand the pain of dealing with injuries caused by someone else's negligence. Losing a loved one due to injuries caused by a defective product is even more painful. At such a time, you need someone who can fight for your rights. Precisely, you need someone who understands your pain and suffering. That is where Morgan and Morgan comes in.

Morgan and Morgan product liability attorneys can:

Evaluate your case to determine whether it is valid
Investigate the claim to build a strong case on your behalf
Gather crucial evidence to support your claim
Create a legal strategy that best suits your case
Fill out complex paperwork regarding the case
Help you keep up with important deadlines and other legal requirements when pursuing such a claim
Identify the parties responsible for your injuries
Assess the damages you or your loved one sustained due to the injuries
File a defective product claim against the responsible party
Represent you in negotiations with the liable party
File a defective product liability lawsuit if the other party refuses to corporate or settle out of court
Prepare you for court hearings and other pre-hearing processes
File an appeal on your behalf

Many law firms and attorneys practice product liability law in Pittsburgh. So, what makes Morgan and Morgan different?  

We are the largest personal injury law firm in the United States, serving clients from coast to coast.
We do not settle for anything less than what our clients deserve.
We have an army of over 900 attorneys specializing in different practice areas, including product liability.
Our law firm has over 25,000 5-star reviews on Google.
We have been fighting for the rights of injury victims since 1988.
Our attorneys have helped our clients recover more than $15 billion so far as compensation for various injuries, including those caused by defective products.

Ready to defend your rights? Contact Morgan and Morgan defective product liability lawyers in Pittsburgh for a free, no-obligation case evaluation. Remember, we do not get paid unless you win.
Scroll down for more
Load More