The Fee Is Free™. Only pay if we win.
America's Largest Injury Law Firm
Protecting Families Since 1988
$15 Billion+ Won
800+ Lawyers Nationwide
Free Case Evaluation
Tell us about your situation so we can get started fighting for you. We tailor each case to meet our clients' needs.
Results may vary depending on your particular facts and legal circumstances.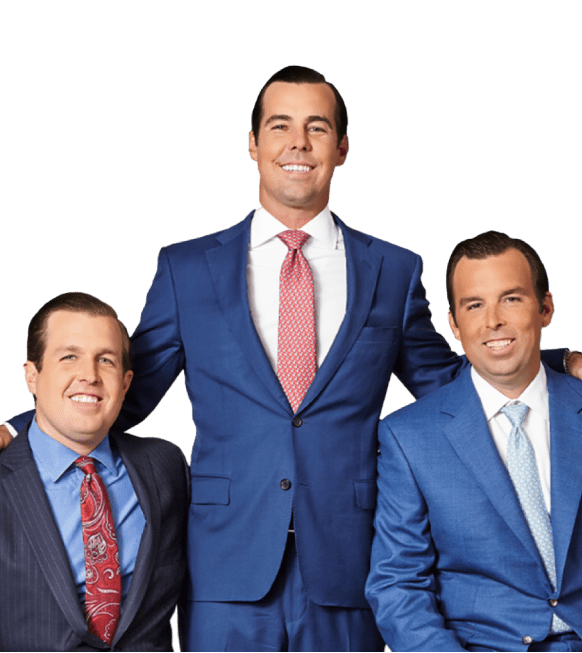 Water Park Injury Lawyer in NY
Water park injuries can have devastating and permanent consequences. If you or a family member suffered an injury at a NY water park, you could be entitled to damages such as medical bills, wage losses, pain and suffering, and others. However, getting your due could be tricky as you might be up against a powerful corporation, its lawyers, and insurance companies. 
Knowing what to do after suffering a water park injury in NY can be vital for recovering a fair settlement. Our compassionate and experienced lawyers at Morgan & Morgan can protect your rights and fight for what you deserve. Contact us today and find out for free if you have a case.
Water Park Accidents in NY
Water parks provide a relaxing and fun time for children and adults alike, especially during the hot New York summer months. However, water parks are also highly competitive businesses. In the bid to attract as many visitors as possible, parks try to outpace each other by installing the tallest or scariest water slide. Water parks may then be forced to cut corners elsewhere, such as with safety, maintenance, or staff. 
According to the National Safety Council (NSC), approximately ten people die every day due to drowning in the US. Many victims are young children. Small children can drown in a matter of seconds. Near-drowning, slips and falls, and defective equipment can all result in horrific injuries at water parks.
Although lifeguards are generally present at parks, they could be distracted, overwhelmed by crowding, or lack the necessary qualifications to assist in emergency situations. 
The Most Common Water Park Injuries
Water, slippery surfaces, and overcrowding can all contribute to accidents at water parks. While injuries may be little more than a scrape or bruise, some individuals can suffer serious, permanent, and disabling injuries at water parks. Common accidents and injuries include:
Slip and Falls
The wet and slippery surfaces at water parks provide the perfect environment for slips and falls. Water parks with high water slides and stairs can also cause deadly falling accidents. Since the surfaces at water parks are generally concrete, falls can have tragic consequences and cause deaths or irreversible injuries such as spinal cord damage.  
Drowning
Drowning is a major concern at water parks, particularly with small children who cannot swim and could suddenly find themselves in deeper water. In crowded swimming areas and wave pools, children and adults could get knocked down and drown or experience a near-drowning event. Near-drowning can be extremely serious and, in some cases, cause permanent brain damage due to a prolonged lack of oxygen.
Back and Neck Injuries
Back and neck injuries can occur when sliding down the water slide or by hitting the bottom of the pool with the tailbone. An individual could suffer from neck strains, whiplash, back injuries and, in severe cases, spinal injuries. 
Concussions
Diving head-first into the shallow end of a pool or slipping and falling can potentially cause concussions. A mild concussion can generally heal on its own with rest and time. However, a severe concussion can cause long-term problems such as recurring headaches, nausea, insomnia, and others. 
Lacerations
Cuts and scrapes are commonplace injuries at water parks and can happen on the slides as well as in the pool. Lacerations can potentially lead to infections. Deep cuts could also cause permanent scarring. 
Water park injuries can be physically, psychologically, and financially devastating to victims and cause long-term suffering. If you or a loved one got hurt at a water park, you could have a case and get compensation. The dedicated personal injury lawyers at Morgan & Morgan can assess your accident and advise you on your legal options.
Causes of Water Park Accidents
If your water park accident and injury happened due to no fault of your own, you could have legal recourse. Common causes of water park accidents due to negligence can include: 
There were not enough lifeguards on duty
Lifeguards were inadequately trained or qualified
The equipment and pools were overcrowded
There were no warnings about hazards
Lifeguards made an error
Staff failed to enforce weight and height regulations for slides and rides
Generally poor maintenance of the premises 
Poor maintenance and lack of servicing of slides and rides 
There can be many other reasons for water park accidents. However, if the reason why you suffered an injury was due to the water park's negligence, they are generally responsible for your injuries and financial losses. A personal injury lawyer at Morgan & Morgan can determine whether you have a case.
Your Best Next Steps After a Water Park Injury in NY
If you or a family member suffered a water park injury, there are some steps you can take to protect your legal rights. 
Report the Accident Immediately
Reporting your water park accident to a member of staff as soon as possible can be crucial. A report establishes a record of your accident and any details such as time, day, and injuries suffered, which can be essential proof of your damages. Without a report, the water park could allege that the accident never happened. 
Gather Evidence and Document the Facts of the Accident
If you can, begin to document the accident scene and injuries immediately. You or a family member should take photographs of the slide, ride, or the area where your accident happened. If anyone saw your accident, make sure to get their contact details as they could give eyewitness statements. You should note down how your accident happened, which will help with remembering the details later on.
Evidence of the accident and injuries will be essential if you intend to file an insurance claim or lawsuit against the negligent party. 
Get a Comprehensive Medical Evaluation
Seeking medical advice promptly after suffering an injury at a water park can be vital. You may feel fine immediately after the accident. However, symptoms could show up in the following days or weeks, potentially pointing to a serious injury such as a traumatic brain injury (TBI). 
Moreover, getting a medical report right away after your accident will ensure that you have documentation of your injuries. If you delay a doctor's visit, it can be more difficult to argue that your injuries occurred at the water park. The at-fault party and their attorney will likely argue that your injuries are either minor or stem from another incident if you did not seek medical advice right away. 
Do Not Discuss the Accident with Anyone
Knowing what not to do after suffering a water park injury in NY can be just as important as knowing what to do. It can be in your best interests not to talk to anyone except your attorney about the accident. Water park management or their insurance company may try to contact you after the accident. Let an attorney handle all communication as whatever you say or do could potentially be used to minimize or deny a claim. 
Contact a Personal Injury Lawyer
Most personal injury attorneys offer free consultations where they determine whether you have a case and what your best next steps will be. Having an attorney in your corner can give you peace of mind and help with navigating complex legal issues. 
It is important to note that according to the "pure comparative negligence rule" in New York law, the victim could be liable for damages if they share some fault in the accident. 
Therefore, compensation could be reduced by the amount equal to your percentage of fault. While you could still pursue damages if another party is responsible for your accident, your case can get complicated if you share some fault. An experienced personal injury lawyer from our firm can protect your rights and fight for a fair settlement. 
Compensation for Water Park Injuries 
If you suffered a water park injury in NY, you could be entitled to various damages such as: 
Hospital bills and other medical expenses
Future medical costs related to the water park injury
Emotional and physical pain and suffering
Lost wages and future lost wages
Loss of life enjoyment
Depending on your specific water park accident and injuries, you could also receive other types of damages. An injury lawyer can assess your damages and give you an indication as to the worth of your case.  
Scroll down for more
Recent verdicts & settlements
How it works
It's easy to get started.
The Fee Is Free™. Only pay if we win.
Results may vary depending on your particular facts and legal circumstances.
Step 1

Submit
your claim

With a free case evaluation, submitting your case is easy with Morgan & Morgan.

Step 2

We take
action

Our dedicated team gets to work investigating your claim.

Step 3

We fight
for you

If we take on the case, our team fights to get you the results you deserve.
---
Client success
stories that inspire and drive change
Explore over 55,000 5-star reviews and 800 client testimonials to discover why people trust Morgan & Morgan.
Results may vary depending on your particular facts and legal circumstances.
FAQ
Get answers to commonly asked questions about our legal services and learn how we may assist you with your case.
Morgan & Morgan
Is the Water Park Liable for My Injuries and Expenses?

The owner or management of a water park must ensure that the premises are safe for visitors of all ages. The park should be free of any hazardous or dangerous conditions that could cause accidents and injuries. 

In some cases, the management or staff may have acted negligently, leading to visitors' injuries. Negligence can occur, for example, if management failed to maintain the premises adequately or employed untrained lifeguards. In general, to be able to hold a water park liable, you must prove: 

The water park owed you a duty of care 
They breached the duty, for example, by failing to repair equipment
The breach caused your accident and injury
You suffered damages such as injuries and medical expenses 

Be prepared for a water park and its lawyers fighting tooth and nail to avoid responsibility for your injuries and costs. A personal injury attorney can gather the crucial evidence to build your case against the negligent owner or management of the attraction.

Do I Need a Lawyer for My Water Park Injury Case?

While it is not strictly necessary to hire a lawyer for a personal injury case, consider that the other side could potentially hire several lawyers that could take full advantage of you not having professional legal representation. You could particularly benefit from having the help of an experienced and tenacious personal injury lawyer if you:

Suffered significant or life-changing injuries
Have a degree of fault in the accident 
Lack health insurance and cannot afford medical treatment
Had a denial letter or received an unfair settlement from the insurance company 
Do not know how to handle a lawsuit
Want to concentrate on recovery rather than dealing with legal issues

If you suffered injuries due to the fault of another, such as a water park owner or management company, having a seasoned attorney fight for a fair settlement can be crucial.

How Much Does a Water Park Injury Lawyer Cost?

While most injury lawyers work on a "no-win-no-fee" agreement, there are some that charge hourly fees and retainers, which could leave you thousands of dollars out of pocket whether you win or lose your case.

At Morgan & Morgan, we firmly believe everyone should be able to afford professional legal representation if they got hurt due to another's carelessness or recklessness. Your financial situation should not determine whether or not you can hire a great lawyer to fight for what you deserve. When we take your case, you do not pay a dime unless and until we win. 

Contact Morgan & Morgan for Help and Legal Advice Today

We understand what injury victims and their families are going through and the hardships they could be facing. Unfortunately, victims of water park accidents often hesitate to take action. In some cases, they may not even know that the water park could be liable for their injuries or the death of a loved one. 

If you or a loved one suffered a serious water park injury in NY, contact Morgan & Morgan for guidance as soon as possible, as the time to file legal action is limited. According to New York Civil Practice Law & Rules Section 214, victims generally must file a personal injury lawsuit within three years or risk losing their right to damages. 

You do not have to struggle with a potentially complicated and lengthy lawsuit on your own. Our injury attorneys have recovered billions of dollars for the injured over the last three decades and will leave no stone unturned in the fight for a fair settlement for your injuries. Contact us today for a free and confidential case review. 
Scroll down for more
Load More