The Fee Is Free™. Only pay if we win.
America's Largest Injury Law Firm
Protecting Families Since 1988
$15 Billion+ Won
800+ Lawyers Nationwide
Free Case Evaluation
Tell us about your situation so we can get started fighting for you. We tailor each case to meet our clients' needs.
Results may vary depending on your particular facts and legal circumstances.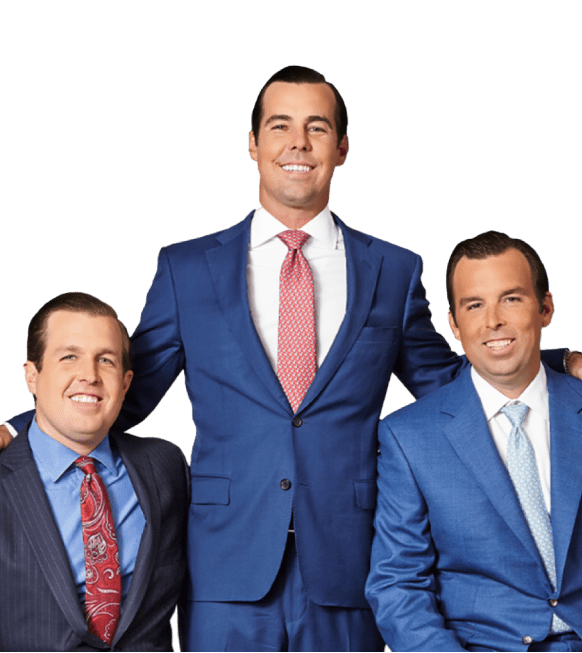 Overtime Attorneys in New York
Employees work hard for their income and deserve fair pay from their employers. When an employee works overtime, fair compensation becomes even more critical. After all, they're giving up time they could spend with family and friends to support their organization.
However, employers sometimes shortchange their employees on overtime pay. Sometimes, the errors are genuine mistakes. In other cases, employers knowingly underpay their workers to save money. 
If you believe your employer has underpaid you, you deserve compensation for your losses. Overtime attorneys in New York can assess your case and determine whether your pay is incorrect. Contact the team at Morgan & Morgan today to schedule a free case evaluation.
Scroll down for more
Recent verdicts & settlements
Results may vary depending on your particular facts and legal circumstances.
How it works
It's easy to get started.
The Fee Is Free™. Only pay if we win.
Results may vary depending on your particular facts and legal circumstances.
Step 1

Submit
your claim

With a free case evaluation, submitting your case is easy with Morgan & Morgan.

Step 2

We take
action

Our dedicated team gets to work investigating your claim.

Step 3

We fight
for you

If we take on the case, our team fights to get you the results you deserve.
---
Client success
stories that inspire and drive change
Explore over 55,000 5-star reviews and 800 client testimonials to discover why people trust Morgan & Morgan.
Results may vary depending on your particular facts and legal circumstances.
FAQ
Get answers to commonly asked questions about our legal services and learn how we may assist you with your case.
Morgan & Morgan
Why It's Hard to Know if Your Employer Is Paying You Correctly?

Determining the amount of money you are due for your work can be complex, especially when it comes to overtime. There are numerous federal and state laws in place that govern employee pay. You'll need to assess whether your employer has appropriately classified you as a salaried or hourly worker. 

Other laws apply to the type of work you do. For instance, some workers in certain industries only receive overtime pay if they meet specific requirements, even if they spend more than 40 hours per week at their jobs.

Individuals working in the hospitality industry often receive most of their pay in tips. They might be unsure whether overtime laws apply to them and how much they're due for their work.

Sometimes, employers can mislead employees by telling them they aren't due extra pay, even if they work additional hours. The employer may not understand the legal requirements for fair compensation, or their intentions could be nefarious.

If you're not sure whether an employer is paying you fairly, it's a good idea to seek legal advice. Overtime attorneys in New York at Morgan and Morgan offer free, confidential consultations to put your mind at ease.

What Are New York Minimum Wage Laws?

Under New York state law, all workers who receive hourly wages are due a minimum of $15 per hour if their employer is in New York City, Long Island, or Westchester. Individuals working in other areas of the state must receive a minimum wage of $13.20 per hour, which will rise to $14.20 on December 31, 2022.

The minimum wage rates are current as of October 2022. However, the minimum wage for prior years may differ from the present rates. If your case pertains to a prior year, overtime attorneys in New York can help determine whether you received payment per the minimum wage law.

People working in industries such as hospitality, fast food, building services, and farming are subject to minimum wage laws that are separate from the state minimum wage laws. 

What Are Overtime Pay Rules?

All non-exempt employees who work more than 40 hours per week must receive 1.5 times their regular pay for their excess time. A non-exempt employee works hourly and does not fit into the exempt classification. 

Exempt employees are those whose work fits into specific categories, including:

Professional

A professional employee does work that is intellectual in nature. Accountants, educators, and analysts all fit into this category. Typically, workers who perform their duties in an office setting and hold "white collar" jobs are considered professional.

Administrative

An administrative worker is responsible for managing the general business affairs of an office or organization. They may work as an executive assistant or business manager. Administrative workers must be able to make business decisions using their personal judgment.

Executives

Executives are those who manage overall business operations. They may be the owner of a company or work in a high-level position, like a vice president or CFO. Executives must oversee at least two employees and be able to make hiring and firing decisions.

Outside Sales

Individuals working in sales who regularly seek new customers outside their organization's headquarters may fit into this category. Most of their work must occur offsite, and their primary responsibility must be generating new clients. Real estate agents are an example of outside sales professionals.

Computer Employees

A computer employee regularly performs activities associated with maintaining hardware and software, writing code, or acting as a software engineer. Computer employees may work on-site or off-site. Their primary responsibilities must be the development or maintenance of systems and software.

Exempt, but Low, Weekly Compensation

If a worker fits into an exempt category, they may still be due overtime pay if they don't earn more than a specific amount each week in their base salary.

New York requires that exempt employees receive overtime pay for working more than 40 hours per week if they earn $1,125 or less from New York City, Long Island, and Westchester employers.

Employees who earn $990 or less per week in other areas of New York state must receive overtime pay for their excess time.

What Are Ways Employers Deny Your Overtime?

Employers can use sneaky tactics to convince employees to work overtime without paying them for their extra hours. A few of the most common tactics include:

Asking Employees to Work Off the Clock

It's illegal for an employer to ask you to work off the clock without paying you for your time. Some employers ask their workers to perform tasks they're generally not responsible for, like cleaning or answering phones, as part of their off-the-clock duties. 

It doesn't matter what type of work you do; if you're working overtime, your employer owes you for your extra hours.

Averaging Time Spent at Work Over Pay Periods

Employers sometimes attempt to get around the overtime rules by combining your total hours over two weeks. For example, if you work 50 hours one week, they may schedule you for 30 hours the following week. The total of your time spent averages 40 hours per week. 

Employers cannot average your time between pay periods to avoid overtime pay. Any time a non-exempt employee works more than 40 hours in a pay period, they are due overtime compensation.

Misclassification of Exempt vs. Non-Exempt

In some cases, your employer may give you a misleading job title and classify you as exempt when you should be non-exempt.

For instance, an employer of an assistant manager of a retail store may tell the employee their duties are administrative and fit into the exempt category. However, the assistant manager may not have the authority to make significant business decisions, and their weekly pay may be below the threshold to receive overtime. 

Misclassifications can be intentional or unintentional. Overtime attorneys in New York can determine whether your employer owes you additional pay for your extra hours.

Giving You Compensatory Time Off

Many employers believe offering their workers comp time in exchange for working overtime relieves them of their duty for overtime pay. For instance, they may provide the worker with time off equal to the time they work overtime. They pay the employee regular hourly pay during the period the worker uses for comp time.

While comp time does benefit the employee, it doesn't comply with New York and federal guidelines concerning overtime pay. You can still collect your overtime wages, even if your employer gives you comp time.

How Can Overtime Attorneys in New York Help?

If you believe your employer has underpaid you, an overtime attorney can review your case and find out if your employer has broken the law. Wage laws are known to be complex, and mistakes do happen. Your employer may be underpaying you because of their own ignorance concerning wage laws.

Taking your case to an attorney can clear up matters. Once your attorney determines your employer is underpaying you, you can address the issue directly. If they still fail to pay you, you will have a claim against them.

You can file a complaint with the U.S. Department of Labor, which will investigate the matter on your behalf. A Department of Labor employee will review your duties and paychecks and seek a statement from your employer. If they find your employer has underpaid you, your employer must pay you the amount they owe.

Overtime attorneys in New York can file a claim against your employer on your behalf. You won't need to worry about the administrative details, and they can assemble your case for you. 

An attorney will begin by attempting to obtain the money you are due from your employer. If your employer is unwilling to pay, they will take your case to court. 

What Type of Compensation Can I Receive in an Overtime Case?

If you decide to pursue an overtime claim against your employer, you can collect your unpaid wages, interest or liquidated damages, and penalties. You can also ask the employer to cover your attorney's fees. 

If your employer is willfully refusing to pay you overtime, you may receive more damages, like double the pay you are due. 

Overtime attorneys in New York can determine the approximate value of your claim.

Is It Expensive to Hire an Overtime Attorney?

At Morgan & Morgan, our consultations with potential clients are free. During your consultation, you'll learn whether your employer's actions are illegal. We will provide you with a contingency agreement if you choose to pursue a case against them.

Under the contingency agreement, you will agree to pay us a percentage of any settlement award or court verdict we win on your behalf. Our services are free if we fail to obtain compensation for you.

We can request that your employer cover your attorney costs if you win your case.

Will My Case End Up in Court?

Most cases involving employee pay settle out of court. Very few overtime claims end up in a courtroom. Generally speaking, employers want to avoid the added expense of a trial and are willing to come to a fair agreement.

However, if your case goes to trial, we will represent you fairly. We will gather appropriate evidence and speak with potential witnesses or others who can support the facts of your case.

Get the Help You Need With Your Overtime Claim

Morgan and Morgan is the nation's largest personal injury law firm. Over the years, we've helped thousands of people receive compensation for their injuries, including overtime wage theft. We can help you in your case and will ensure that you have knowledgeable legal representation who can fight on your behalf. 

To get started on your claim, fill out our convenient online form. We look forward to meeting with you and answering all of your questions.
Scroll down for more
Load More