$15 Billion+ Won
•
800+ Lawyers Nationwide
•
The Fee is FreeTM, Only Pay If We Win
•
America's Largest Injury Law Firm
•
Protecting Families Since 1988
•
California Paraquat Lawyers
Paraquat, an industrial-strength herbicide, is used by farmers across California to protect their crops from insects, as it's one of the strongest insect-killing products on the market. The product is so effective due to its extreme toxicity, and those who use it must exercise caution to avoid breathing in the harmful chemicals. Unfortunately, many farmers were unaware of how dangerous this product was and have developed health concerns, most notably Parkinson's disease, after using it on their farms. To make matters worse, the manufacturer of paraquat, Syngenta, refuses to recognize the danger that their product poses to innocent farmers worldwide and has yet to include the risk of Parkinson's disease on the warning label of their product.
Studies have shown that exposure to paraquat increases the risk of developing Parkinson's by 150%. No one should develop a lifelong disease after using a product that's sold in the open market, and together, we can bring the negligent manufacturer to justice. Morgan & Morgan stands with the California farmers who use or have used paraquat on their farms, and if you developed Parkinson's disease after using this dangerous product, we can help. Our attorneys have the necessary experience, knowledge, and resources to help you reach the best possible outcome for your case.
Complete a free, no-obligation case evaluation to get started.
How Dangerous Is Paraquat?
Scientific studies have shown that paraquat exposure causes dopamine-producing nerve cells in the brain to die off, which eventually can lead to the development of Parkinson's. In most cases, paraquat is inhaled through the body and absorbed into the bloodstream, but it's almost always fatal if the chemicals are ingested orally. The product gained popularity over a decade ago due to its extreme power, but it seems that paraquat's rise to infamy is for the same reason it became popular in the first place.
Parkinson's disease may take years to develop after your first exposure to paraquat. If you work directly with paraquat or live in an area where the chemical is used, you should make sure to monitor for the following symptoms:
Hand tremors

Prolonged or extreme stiffness

Difficulty with body movements

Loss of balance

Difficulty walking (slow gait, shuffling)

Difficulty or soft speaking

Reduced facial expression, blank stare

Drooling

Suddenly small handwriting

Trembling

Whole-body fatigue and dizziness

Amnesia/confusion in evening hours

Disturbances in sleep

Anxiety or apathy
Who Is at Risk of Developing Parkinson's Disease?
While those who work directly with paraquat are most at risk of developing health concerns, the danger doesn't stop there. Paraquat is administered in an aerosol form, meaning that it can travel long distances in the wind and pollute the air of neighboring communities. Families with children are especially concerned with the danger of this product, as they now have to consider moving their lives to an area that doesn't pose a health risk to their developing children.
Paraquat has also been found to contaminate ground and well water in areas where it's used, which has caused fruits, vegetables, and other products from these farms to become toxic for human consumption. The danger of paraquat is significant, yet the manufacturer still fails to acknowledge the risk. Our paraquat lawsuit aims to not only compensate the victims for the hardship they've endured but to hold the negligent manufacturer accountable for the harm they've caused.
How Can Our California Paraquat Lawyers Help?
If you were diagnosed with Parkinson's disease, we understand how stressful your situation is. There's a lot that comes with the diagnosis, and you'll likely need some time to cope with your condition and find a way to make life more comfortable. However, treatments and therapies are often expensive, and you can potentially damage your financial security by trying to treat a condition that you shouldn't have in the first place. By teaming up with an experienced paraquat lawyer, you can pursue the compensation you're entitled to with ease and reach a verdict that will allow you to move forward with your life.
Our California paraquat attorneys are ready and eager to help you and all other paraquat victims find solace in their diagnosis. Although compensation can't reverse the damage the manufacturer has caused, it can help support you in the future and make life much easier for you and your family. At the end of the day, we understand that the price for your pain is infinite, which is why we'll fight tirelessly for every cent you deserve.
Contact a Morgan & Morgan Paraquat Lawyer in California Today
In the most difficult moments of your life, Morgan & Morgan has your back. People are injured by defective and dangerous products every day, but that doesn't mean we have to accept the consequences. If Syngenta had acted ethically and accurately displayed the risk of their product on the warning label, we might not be in this unfortunate situation, but they chose to prioritize their profits over the safety of their customers. Their negligence isn't just unethical, it's illegal, and you could be eligible to recover damages if their actions harmed you.
If you or a loved one developed Parkinson's disease after using paraquat, or you were diagnosed after living in an area where the dangerous product is used, Morgan & Morgan is here to help. Complete a free, no-risk case evaluation today to get started.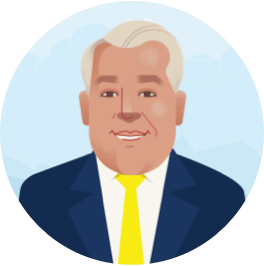 Find Out If You Are Eligible for a Paraquat Lawsuit
Take our FREE quiz to see if you qualify for a case.
Begin Quiz
Last updated on
May 31, 2023