What Are Some Weird Driving Rules in Pennsylvania?
The Fee Is Free™. Only pay if we win.
America's Largest Injury Law Firm
Protecting Families Since 1988
$15 Billion+ Won
800+ Lawyers Nationwide
Free Case Evaluation
Tell us about your situation so we can get started fighting for you. We tailor each case to meet our clients' needs.
Results may vary depending on your particular facts and legal circumstances.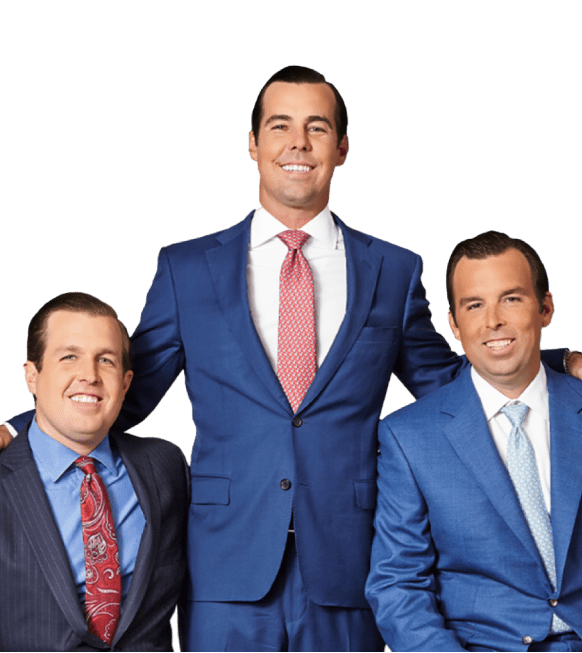 Driving Rules in Pennsylvania
When you do a Google search for "Why is Pennsylvania so..." you might be surprised that one of the autocomplete suggestions is "Why is Pennsylvania so weird?" From haunted Gettysburg to its Amish communities, massive butter sculptures, famous painting horses, and Gritty, the fuzzy, orange, googly-eyed Philadelphia Flyers' mascot, Pennsylvania has got some weird aspects that locals probably take for granted. As one of the oldest states in the nation, dating back to 1691, we've had plenty of time to develop a rich and diverse history.
However, some of the strangest things about our state are the weird driving rules in Pennsylvania. While some are outlandishly outdated, some weird driving rules can result in accidents and injury. However strange PA driving rules may be, it's still the responsibility of motorists to adhere to them, so they don't cause an accident. If you've been injured in an accident that was the fault of another driver, we can help. Our personal injury lawyers are well versed in obscure, strange, and weird driving rules in PA and understand how to use them to build a rock-solid case to win compensation for you.
Scroll down for more
Recent verdicts & settlements
How it works
It's easy to get started.
The Fee Is Free™. Only pay if we win.
Results may vary depending on your particular facts and legal circumstances.
Step 1

Submit
your claim

With a free case evaluation, submitting your case is easy with Morgan & Morgan.

Step 2

We take
action

Our dedicated team gets to work investigating your claim.

Step 3

We fight
for you

If we take on the case, our team fights to get you the results you deserve.
---
Client success
stories that inspire and drive change
Explore over 55,000 5-star reviews and 800 client testimonials to discover why people trust Morgan & Morgan.
Results may vary depending on your particular facts and legal circumstances.
FAQ
Get answers to commonly asked questions about our legal services and learn how we may assist you with your case.
Morgan & Morgan
What are some driving laws Pennsylvania residents may not be familiar with?

Being unfamiliar with newly enacted laws is no excuse for injuring others while behind the wheel. Knowing the rules of the road is the responsibility of all motorists because it protects the public at large. Here are some rules that every PA driver should be knowledgeable about.

Clearing off your vehicle law -  Before driving your car in the wintertime, it's the state law that you must clear all snow and ice from your vehicle. This law is meant to put a stop to injuries that happen when loose snow or ice dislodges from a vehicle and hits pedestrians or other motorists. It's also meant to help driver visibility. It is very sensible for a state that gets an average of 38.2 inches of snow per year and 136 days of rain. Sheets of ice or snow dislodging at high speeds can cause serious accidents. If you are injured because someone ignored this law, we may be able to bring a claim against the other driver for negligence.

Running lamp law - While most drivers instinctively know that driving in poor lighting without their lights on is a bad idea, they may not know that their vehicle lights must be in use when their windshield wipers are on because of rain, snow, or fog as well. Furthermore, motorists are required to use their lights from sunset to sunrise. If you were severely injured by another driver who needed to use their windshield wipers due to inclement weather but did not have their lights on, they should be held liable. It may be possible to bypass the no-fault system if your injuries meet a certain state law threshold.

Steer clear law- Drivers are required to move over or slow down to 20 miles per hour less than the posted speed limit when approaching a disabled vehicle, traffic stop on or off a roadway, as well as emergency responder scenes. This law was enacted to protect emergency responders that show up to help in the event of an accident and to protect police while making traffic stops as well as other motorists and tow truck drivers. You may have seen horrific media images of vehicle collisions that happen when drivers don't pay attention to disabled vehicles and ram right into them. If something like this has happened to you, we may be able to win compensation for you.

Is Pennsylvania a no-fault state?

As a resident of Pennsylvania that operates or owns a car, the law states that you must purchase and maintain a certain amount of insurance for your vehicle. When choosing insurance, you can pick from limited tort or full tort (keep in mind that "tort" is a legal way of saying "injury.") Having a choice between the two makes PA a "choice" no-fault state. No-fault car insurance states require "personal injury protection" (PIP), which means if you're hurt, your medical expenses are paid with your own insurance up to the maximum policy limits regardless of who caused the accident.

However, suppose the other driver is at fault. In that case, there are no limitations on property damage which means you can make a claim with the other driver's car insurance for damage to your vehicle and sometimes other property that was damaged in the accident, such as laptops, phones, etc.

If the other driver seriously injured you, there are exceptions to the tort coverage limitations, but proving a serious injury may be where things get complicated. What constitutes a "serious injury" is defined within the policyholder's insurance plan and usually means something more severe than a soft tissue injury. 

Often, a serious injury will include things like a permanent loss of body function such as paralysis or permanent severe disfigurement. We highly recommend you speak with one of our personal injury lawyers in cases like these. They can analyze the policy and also speak with your doctors to understand the full scope of your injury and may be able to get further compensation for your injuries.

What are some weird car laws in Pennsylvania?

It is a state law that if you are driving on a country road at night, you must stop every mile to set off a flare or other warning device and wait ten minutes for livestock to clear the road. While it's understandable to be concerned about hitting livestock, as the damage can be devastating, it's hard to imagine people abiding by this law. If enforced, taking "long country drives" would take on a new meaning and likely be out of the question for modern motorists.
Pennsylvania residents love their horses, to protect these precious beasts and their riders, a law dictates how motorists should react to them when confronted on the roadways. Motorists are required to do more than simply stop and pull out of the way. They must pull well off the road, then cover their car with a tarp, canvas, or blanket that blends in with the countryside until the horse and rider have passed. Obviously, this law must date back to when horses rarely, if ever, saw a car, which would be a frightening experience indeed.
Another horse law specific to Tarentum, PA, is that no horse may be tied to a parking meter regardless of whether the owner has paid for the meter. In a state with so much domestic livestock, this law doesn't sound as bizarre as some others.
If you've ever purchased a vehicle on a Sunday in PA, you have perhaps unknowingly broken the law. It is illegal for any vehicle sales to take place on a Sunday in Pennsylvania. And indeed, after doing a quick Google search, it appears that most car sales businesses are closed on Sundays.
While not technically a car, it is illegal to bring your donkey or mule onto a trolley car in Pittsburgh. This law makes a lot of sense but surprisingly doesn't address horses. We're not sure how easy it would be to get one of these beasts to enter a crowded trolley in the first place, but no worries, as we're sure the trolley drivers know of this obscure law.

While the above weird driving rules in Pennsylvania may not ever come into play in a personal injury claim today, they are part of what makes PA unique. 

What are the driving laws for seniors and older people in Pennsylvania?

With a growing senior population, Pennsylvania has special requirements and restrictions on older drivers to help ensure everyone is safe on the roads. Specifically, if you are age 45 or older, you may be required to submit to random vision or physical tests to evaluate your fitness to drive. Furthermore, doctors are required to report a diagnosis of a condition that may make a patient unfit to drive.

Drivers over the age of 45 are further required to renew their licenses every four years. DOT officials may request they take a written or road test to prove fitness at their discretion. DOT officials can also require older drivers to wear glasses or corrective contact lenses, which is by far the most imposed restriction. They may also restrict older drivers to:

Operating vehicles only during daylight hours
While wearing hearing aids
Driving vehicles with automatic transmissions
Driving vehicles with air brakes  
Only driving within specific geographical areas 

Suppose you were in an accident with an older driver and suspect they may have been impaired. In that case, it's possible our personal injury lawyers can discover means to gain you more compensation for your damages.

What are some driving rules that are commonly broken in Pennsylvania?

Breaking the speed limit: Driving too fast is not just common in PA. It's a nationwide epidemic that resulted in 9,478 fatalities during 2019. People speed for all kinds of reasons like being angered by traffic, running late for work, or an outright disregard for the law, none of which make them good reasons.

Improper turns: Traffic signals are meant to control the flow of traffic, so everyone is kept safe and moving. When everybody abides by traffic signals, traffic runs smoothly, and no one gets hurt. However, people make dumb decisions all the time because they think they won't get caught or are under the influence of drugs or alcohol. In 2019, people making improper turns caused 419 fatalities.

Distracted driving: Distracted driving is defined as anything that takes your attention away from driving. Unfortunately, one of the main reasons for distracted driving is texting. No text is worth causing an accident. Other forms of distracted driving include things like messing with a GPS, rummaging through a briefcase, applying makeup, and even eating. While most of these activities are not illegal, texting and driving in PA is, and while the fine is only $50, Pennsylvania lawmakers want to give this law more teeth in the future.

Driving under the influence of alcohol: Driving while intoxicated is perhaps one of the most negligent things a person could do. In 2019, drivers under the influence caused 5,164 fatalities nationwide. Drunk drivers have far less muscle control, slowed reaction time, and reasoning and coordination deteriorate.

Passing illegally: We all want to pass slower drivers, but because it's such a common thing, sometimes we forget the rules of the road, which is to pass on the left and to make sure the other vehicle is cleared safely before merging back into the non-passing lane.

When to contact Morgan & Morgan personal injury lawyers after a car accident in PA

Generally speaking, if you're in any type of serious car accident, you should contact us right away. We can work to preserve existing evidence and investigate if any important details were overlooked. Our personal injury lawyers can work with your doctors to document the severity of your injuries and understand what physical therapies will be required in your future. It's not just the immediate medical bills to consider. Severe injuries can require years of rehabilitation which can be costly.

We can take over all communications with third parties like the other driver's insurance company to relieve your stress while you recover. If required, we even represent you in court and develop legal strategies that will help your case be successful. Our services are free unless we win compensation for you, so you don't have to worry about the added financial burden of upfront costs. Call us or fill out our free case evaluation form to speak with a qualified auto accident attorney today.
Scroll down for more
Load More