What Are Some Noteworthy Juul Pod Lawsuit Cases in Pennsylvania?
Rating Overview
Based on 1259 Reviews
The Fee Is Free™. Only pay if we win.
America's Largest Injury Law Firm
Protecting Families Since 1988
$15 Billion+ Won
800+ Lawyers Nationwide
Free Case Evaluation
Tell us about your situation so we can get started fighting for you. We tailor each case to meet our clients' needs.
Results may vary depending on your particular facts and legal circumstances.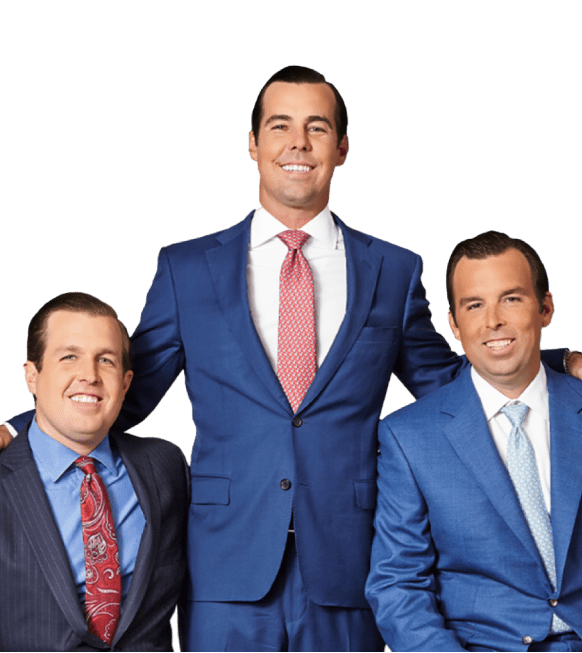 Noteworthy Juul Pod Lawsuit Cases in Pennsylvania
The e-cigarette manufacturer JUUL Labs has maintained that its mission is to provide a safer alternative for adults smoking traditional cigarettes. However, JUUL pods' rise to market domination began in earnest when the company targeted young adults and teens with its hip marketing campaigns and fruity flavors. Easy to conceal vape pens containing an addictive substance (nicotine) resulted in what some have called a "pandemic" of young people hooked on JUUL.  
However, JUUL is far from a safe option and has caused addiction issues and severe illnesses among some users. There are now a growing number of JUUL pod cases in Pennsylvania. If you or your child suffered harm due to the popular vape pen, our dedicated and experienced attorneys could fight for what you deserve. Contact us today for a free case review. 
What Are JUUL Pods?
JUULs are a type of e-cigarette containing a pod with nicotine, flavoring, and chemicals. The device does not use fire or smoke and resembles a USB flash drive or pen, making it easy to conceal. Currently, all JUUL pods contain nicotine. According to the American Lung Association, the amount of nicotine in a JUUL e-cigarette can be equivalent to a whole pack of cigarettes. 
What Is the Controversy With E-Cigarettes Such as JUUL?
Many users of e-cigarettes believe that vaping is healthier than smoking. Although some e-cigarettes can be less toxic than cigarettes, most contain nicotine and harmful chemicals. JUUL and other e-cigarettes have also come under fire due to their targeted advertising and appeal to children and adolescents. As a result, there have been a number of lawsuits against the manufacturer in Pennsylvania and all over the country. The lawsuits allege, among other issues:
Vaping causes serious health problems, such as addiction, lung disease, and heart attacks.
The company did not adequately warn of its products' dangers, such as hazardous chemicals.
JUUL marketed their products specifically towards children and adolescents.
E-cigarette advertising misleads consumers into believing that vaping is much safer than smoking.
Noteworthy JUUL Pod Cases in Pennsylvania
State of Pennsylvania v JUUL
A notable recent lawsuit is that of the State of Pennsylvania against JUUL Labs, Inc., filed by the attorney general in early 2020. The lawsuit alleges that JUUL improperly marketed its vape pens to adolescents and misled e-cigarette users about the health risks of the product. The case also calls for a ban on JUUL products. 
The City of Philadelphia v JUUL
The City of Philadelphia filed a lawsuit against JUUL Labs in October 2020 in an attempt to hold the company accountable for fostering what city officials called "an epidemic of e-cigarette use" among young people and teenagers.  
Individual Personal Injury Lawsuits
In addition to state and city action, multiple individuals have also filed lawsuits against the e-cigarette manufacturer in Pennsylvania:
A 21-year-old Pennsylvania resident developed a severe lung condition and could not breathe unaided after his lungs filled with blood. He had to be placed on life support and an artificial coma for two weeks. The individual alleges that his health problems are due to using a JUUL pod, and he is suing JUUL Labs for damages.
A Westmoreland County woman who suffered seizures and other impairments sued JUUL, alleging that her health issues occurred from vape pen use. She suffered two seizures, both occurring half an hour after using the vape pen and requiring hospitalization.
A family from Lehigh County sued JUUL after their teenager became addicted to the nicotine in vape pens. The lawsuit alleges, like many others, that JUUL deliberately marketed its vaping products towards teens and young adults.
You Could File a Lawsuit Against JUUL
In addition to the lawsuits above, JUUL is a defendant in hundreds of individual and class-action lawsuits filed throughout the country. If you or a loved one was harmed due to using JUUL, you could file or participate in a lawsuit against the vape pen manufacturer.  
Health Conditions Caused by JUUL Pods
Although considered safer than smoking by many, JUULs and other e-cigarettes can cause serious health and addiction problems. 
EVALI
EVALI is an acronym for e-cigarette or vaping-use associated lung injury. The condition can severely damage the lungs and often starts with flu-like symptoms. Some patients with serious EVALI require hospital stays and a ventilator. Symptoms of EVALI include:
Chest pain
Abdominal pain
Cough
Fever
Diarrhea
Nausea
Difficulty breathing
Vomiting
Addiction to Nicotine
JUUL pods contain considerable amounts of nicotine. Nicotine is not only an addictive substance but also toxic to fetuses and harmful to young people's brain development. 
In addition to nicotine, the aerosols in vape pens can contain a range of other harmful and toxic substances.  
Short and Long-Term Side Effects 
Some of the short-term side effects of using e-cigarettes can include:
Cough
Dry mouth
Breathing difficulties
Headaches
Nausea
Dizziness
Increased heart rate
While the long-term side effects of e-cigarettes are not fully understood to date, the American Journal of Managed Care (AJMC) states that long-term e-cigarette users may be more at risk for developing certain diseases and conditions, including:
Heart attacks
Coronary heart disease
Emotional problems 
E-cigarettes have also been linked to:
Lung diseases
Respiratory illnesses
Fertility problems
Low birth weights
Cancer
Depression
If you have any of the symptoms mentioned or others, seek medical advice promptly. Ensure to tell your medical provider that you are an e-cigarette user. You should also speak to a lawyer as you may qualify for compensation. 
Victims of JUUL Pods Could Receive Damages
Developing a severe disease or becoming addicted to e-cigarettes can cause steep medical expenses, lost income, and other damages. However, victims could hold the manufacturer to account for their losses and recover compensation, including but not limited to: 
Healthcare expenses and future medical costs
Lost wages and future lost earning capacity
Pain and suffering
Emotional distress
An attorney at Morgan & Morgan can assess your case and determine whether you could file a lawsuit and seek damages. 
Scroll down for more
Recent verdicts & settlements
How it works
It's easy to get started.
The Fee Is Free™. Only pay if we win.
Results may vary depending on your particular facts and legal circumstances.
Step 1

Submit
your claim

With a free case evaluation, submitting your case is easy with Morgan & Morgan.

Step 2

We take
action

Our dedicated team gets to work investigating your claim.

Step 3

We fight
for you

If we take on the case, our team fights to get you the results you deserve.
---
Client success
stories that inspire and drive change
Explore over 55,000 5-star reviews and 800 client testimonials to discover why people trust Morgan & Morgan.
Results may vary depending on your particular facts and legal circumstances.
FAQ
Get answers to commonly asked questions about our legal services and learn how we may assist you with your case.
Morgan & Morgan
Are JUUL Pods Different From E-Cigarettes?

Although JUULs can look different from other e-cigarettes, they are a type of e-cigarette. While the aerosol cloud from JUUL is not like regular cigarette smoke or e-cigarette smoke, it contains a similar amount of nicotine and chemicals as other e-cigarettes. Therefore, JUUL also carries the same health risks as other e-cigarettes.

Are E-Cigarettes Less Harmful Than Ordinary Cigarettes?

E-cigarette manufacturers insist that their products are much less harmful than cigarettes. However, this is not necessarily the case and depends on the substances in the vapor. JUUL pods can contain toxic chemicals, such as formaldehyde, in addition to nicotine. These chemicals could cause lung damage and health issues. 

According to Johns Hopkins Medicine, vaping may be less harmful than smoking ordinary cigarettes, although vaping is not considered safe. The Centers for Disease Control and Prevention (CDC) discourages non-smokers who think e-cigarettes are safer from using them. The agency further states that e-cigarettes may be unsafe for young adults, pregnant women, and others who do not smoke. However, the real dangers of e-cigarettes or vape pens are not yet fully understood, and research is still ongoing.

Is There Evidence That JUUL Marketing Focused on Minors?

Yes, there is evidence that JUUL focused its marketing efforts on young adults and children, including: 

JUUL advertised its vape products on social media websites and channels primarily used by a younger age group. 
JUUL vape pens look like ordinary pens or USB sticks, making them easy to conceal from teachers and parents.
Although JUUL has pulled fruit flavors off the market, pods were previously available in a range of fruity and candy flavors appealing to children and teens rather than adult smokers. 

If your child became addicted to nicotine or suffered a health condition caused by JUUL products, our attorneys could help you move forward with a legal claim.

Can I File a JUUL Lawsuit?

You can potentially file a lawsuit against JUUL or another e-cigarette manufacturer if you or a loved one developed a serious condition due to vaping, for example:

Nicotine addiction
Seizures
Lung disease
Strokes

Those who suffered ill-health due to the use of e-cigarettes may be able to file a product liability lawsuit against the manufacturer of JUUL or other e-cigarette manufacturers. Ensure you preserve evidence of your e-cigarette use, including the vape pen and any vaping fluids.

My E-Cigarette Exploded Causing Facial Injuries; Do I Have a Case?

While uncommon, the lithium batteries in vape pens occasionally explode or catch fire, potentially due to a design defect of e-cigarettes. According to The New England Journal of Medicine, patients harmed by e-cigarette explosions typically present with injuries in the face, hands, or groin. Injuries can include:

Knocked-out teeth
Lacerations
Eye injuries
Permanent disfigurement
Flame and chemical burns

Wound care for victims of an exploding e-cigarette can be extensive and include skin grafting and other painful and costly procedures. Those affected may require ongoing medical treatments and psychological counseling, particularly if they suffered a permanent or disfiguring injury. If this has happened to you or a loved one, you should contact an attorney to determine whether you have a case. You could qualify for damages and receive reimbursement for healthcare costs, awards for pain and suffering, and other types of compensation.

Can I Afford a Morgan & Morgan JUUL Lawyer?

We believe that money should never stand in the way of getting justice. If you or your child suffered harm from a defective or harmful product, you deserve the best legal representation available. Therefore, when we take your case, you pay nothing out of your own pocket and do not have to worry about incurring a financial risk. We only recover our fee if and when we win and you receive a settlement. 

Powerful companies should not get away scot-free when consumers suffer harm. We could help you stand up to a corporation. Our experienced product liability attorneys are ready to fight for your rights to justice and compensation.

When Should I File a JUUL Lawsuit in Pennsylvania?

According to the Pennsylvania Consolidated Statutes, Title 42, § 5524, you generally have two years to file a product liability lawsuit against the makers of JUUL pods or another e-cigarette manufacturer. Normally, the clock starts to run on the date of your injury. However, in Pennsylvania, a discovery rule also applies. If an injured victim only discovers the injury much later, the clock runs from the day of the discovery.

If you got injured from an e-cigarette, speak to an attorney as soon as possible to protect your legal rights and ensure you file the lawsuit in time.

We Fight Hard for Victims of JUUL Pod Injuries

Product manufacturers are responsible for bringing safe products to the market and warning consumers of a product's dangers. In the case of JUUL pods, children and young adults who may never have wanted to try ordinary cigarettes were tempted by JUUL pods' advertising and fruity flavors. Unfortunately, many suffered the ill effects of the vaping craze and became addicted to nicotine or developed health conditions and illnesses.

We believe that adolescents should be protected from a potentially dangerous product that could have a negative effect on their health for years to come. If you or your child was affected, do not struggle alone. Morgan & Morgan could help. We leave no stone unturned to fight for the rights of consumers who have suffered damages due to a corporation putting profits before safety. If you are looking to file a JUUL pod case in Pennsylvania, get in touch. Our tenacious attorneys do not shy away from holding unethical companies accountable and could help Pennsylvania residents receive the compensation they deserve. 

Contact us now for a free, no-obligation consultation to determine whether you could seek compensation.
Scroll down for more
Load More