Is Weed Legal in New York?
The Fee Is Free™. Only pay if we win.
America's Largest Injury Law Firm
Protecting Families Since 1988
$15 Billion+ Won
800+ Lawyers Nationwide
Free Case Evaluation
Tell us about your situation so we can get started fighting for you. We tailor each case to meet our clients' needs.
Results may vary depending on your particular facts and legal circumstances.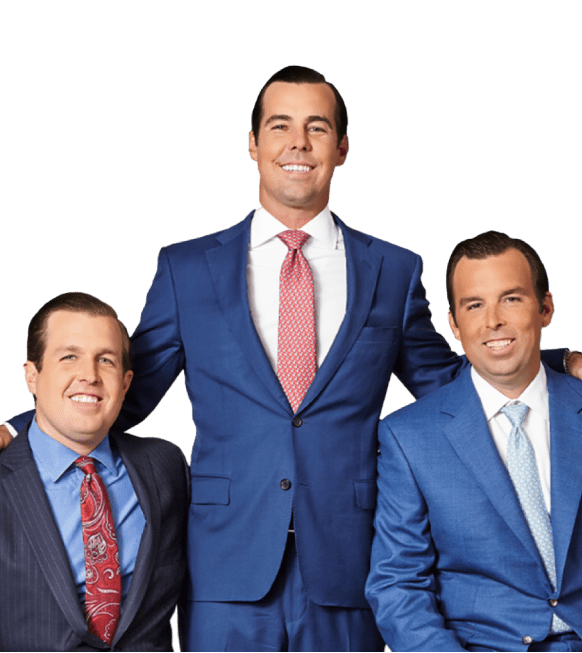 Is Weed Legal in New York?
The legal status of cannabis is a complex issue in the United States. In many cases, there are contradictions between state and federal laws. 
These legal issues can leave people wondering, "Is weed legal in New York?" This is especially true in the wake of recent legislative changes.  
When you have questions regarding the legal status of cannabis in the state of New York, contact an attorney. The accomplished legal team at Morgan & Morgan has a thorough understanding of the marijuana laws in New York. 
Some states have made medical marijuana legal, while others have regulated recreational cannabis use. New York has legalized both uses of marijuana. 
Still, legal issues can arise regarding cannabis use. For instance, suppose that you were injured in a car accident because another motorist negligently used cannabis. In this case, you may be able to pursue a legal tort claim for damages. 
If you believe you have a claim against someone who has wronged you, do not wait. The accomplished legal team at Morgan & Morgan is standing by. When you fill out our simple online contact form, a member of our friendly staff will arrange a free case evaluation for you. 
Do not allow negligent parties to deny you the payment you deserve. Speak with one of the tort attorneys at Morgan and Morgan today.
Understanding the Uses of Medical Cannabis 
Cannabis is also known as "marijuana" or "weed." It is a plant that contains compounds called cannabinoids. The most well-known cannabinoid is tetrahydrocannabinol (THC). THC is responsible for the plant's psychoactive effects on human beings. 
Another well-known cannabinoid is cannabidiol (CBD). Unlike THC, CBD does not produce a "high." Instead, it is often used for medicinal purposes.  
Cannabis has been used for a variety of purposes, including recreation, medicinal treatments, and spiritual practices, for centuries. The legal status of cannabis varies by state. 
Weed has many accepted medicinal uses. Some of the most common include the following:
Pain Management
Many people report reduced pain after ingesting cannabis. Patients with the following conditions may find marijuana advantageous: 
Multiple sclerosis
Various cancers
Arthritis 
Other types of chronic pain conditions can be treated using marijuana as well.
Anti-Nausea
Cannabis can be used to relieve nausea. It is also a potent treatment to prevent vomiting caused by chemotherapy and other medical treatments.
Appetite Stimulant
Many patients with serious medical conditions experience a loss of appetite. This can result in malnutrition and other physical problems. 
For some, marijuana is an effective appetite stimulant. Cannabis can boost appetite in individuals with conditions like cancer and HIV/AIDS.
Antispasmodic Effects and Seizure Prevention
Some patients use cannabis to decrease the intensity of involuntary muscle spasms. These can be caused by conditions like multiple sclerosis. 
Some individuals with conditions that cause seizures also find marijuana to be an effective treatment. Cannabis is often prescribed to decrease the probability of seizures in patients with epilepsy.
It is important to note that medical researchers are still exploring the effectiveness of cannabis as a treatment for many conditions. But it's important to understand the medical uses of cannabis when you're wondering, "Is weed legal in New York?"
Understanding the Recreational Uses of Cannabis
The most common recreational use of marijuana is smoking the cannabis plant's dried flowers. These are also called "buds."  
The primary psychoactive compound in cannabis, THC, causes euphoric and mind-altering effects in those who ingest it. The psychological effects of weed are commonly known as a "high." 
Recreational marijuana users may also use the plant in other ways. These can include:
Eating or drinking cannabis-infused edibles like brownies, cookies, or gummies
Using cannabis concentrates such as wax, shatter, or hash oil
Using cannabis-infused tinctures, oils, or capsules 
Using weed recreationally can result in a variety of effects. These effects can include: 
Alterations in mood or mindset
Altered sensory perceptions
Increased appetite
Some people use recreational cannabis for the purpose of relaxation. Others use it to enhance social interactions, boost creativity, or feel a sense of euphoria. 
However, recreational cannabis use can also have negative effects. They can vary widely and include: 
Paranoia
Impaired memory
Unexpected anxiety
Loss of coordination
For some users, recreational cannabis can lead to addiction. But regardless of the medical, physiological, and psychological outcomes of cannabis use, it is critical to understand the legal status of weed in New York.
Medical Marijuana in New York State
In July 2014, medical marijuana became legal in the State of New York. This legislation was signed into law by Governor Andrew Cuomo.  
As a result of this legalization, the state's Department of Health (DOH) enacted programs to oversee the ingestion of cannabis by patients. Five cannabis-growing companies were contracted through this legislation to oversee the operations of four distilleries in the state. 
In 2018, the governor proposed a study by the Department of Health to explore the possible consequences of legalizing recreational weed. After conducting the study, the DOH recommended that recreational cannabis be legalized. 
To support this conclusion, the DOH cited numerous civic, economic, and public health factors.
Recreational Cannabis Use in New York
In late 2021, New York state legislators approved a bill that legalized recreational cannabis use for those over 21 years of age. Under this law, New Yorkers are legally permitted to have up to three ounces of marijuana. 
If the cannabis is in oil form, users can legally possess up to 24 grams. However, marijuana use is not legal in all locations across the state. 
Cannabis use is legal in New York in the same locations where tobacco use is permitted. For example, smoking marijuana is not allowed: 
In schools
In workplaces
Inside motor vehicles 
Ingesting cannabis in an area where it is prohibited can result in a civil fine of $25 or 20 hours of mandated community service. 
Driving While Under the Influence of Cannabis
Impaired driving is still illegal in the State of New York. Motorists are not permitted to operate a vehicle while under the influence of marijuana.  
The same laws that govern drunk driving apply to driving while high. Law enforcement officers can stop motorists they believe to be impaired.  
If the police officer smells marijuana, they can use it as a reason to search readily accessible parts of the vehicle. However, it can be challenging to scientifically determine whether someone is impaired from cannabis use.
Marijuana and Driving
Cannabis use can impair a motorist's ability to operate their vehicle safely. Many psychoactive effects of ingesting marijuana can make drivers more dangerous. 
Marijuana can have the following dangerous effects on motorists:
Impaired judgment
Loss of coordination
Significant decrease in reaction time
Miscellaneous cognitive deficiencies
Difficulty multitasking when operating a vehicle
Decreased attention span and loss of concentration
Drivers under the influence of cannabis are more likely to cause collisions and other accidents. If a negligent driver caused you to experience a crash, you deserve justice.
You may be able to successfully recover financial compensation for the losses you suffered. Speak with one of the seasoned legal experts at Morgan & Morgan to determine whether you have a valid cannabis car accident claim.
Tort Claims From Marijuana Impairment
When you have been harmed by someone under the influence of marijuana, contact an attorney. You should not have to pay the costs resulting from another person's negligent actions. 
However, unlike drunk driving, marijuana impairment can be difficult to prove following an accident. There is no standardized roadside assessment to determine cannabis impairment. Motorists can test positive for THC even days after the high has ended.
When you are filing a tort claim following a collision caused by marijuana impairment, the following evidence will be relevant:
Results of chemical testing for THC
Evidence of driving carelessly or recklessly
Police accident report indicating cannabis impairment
While cannabis impairment can have criminal consequences for motorists, plaintiffs in tort claims only need to show that the person's negligence caused harm. A knowledgeable New York attorney will review the facts of your claim and help you pursue compensation.
Scroll down for more
Recent verdicts & settlements
Results may vary depending on your particular facts and legal circumstances.
Scroll down for more
Results may vary depending on your particular facts and legal circumstances.
How it works
It's easy to get started.
The Fee Is Free™. Only pay if we win.
Results may vary depending on your particular facts and legal circumstances.
Step 1

Submit
your claim

With a free case evaluation, submitting your case is easy with Morgan & Morgan.

Step 2

We take
action

Our dedicated team gets to work investigating your claim.

Step 3

We fight
for you

If we take on the case, our team fights to get you the results you deserve.
---
Client success
stories that inspire and drive change
Explore over 122,576 5-star reviews and 800 client testimonials to discover why people trust Morgan & Morgan.
Results may vary depending on your particular facts and legal circumstances. Based on Select nationwide reviews
FAQ
Get answers to commonly asked questions about our legal services and learn how we may assist you with your case.
Morgan & Morgan
What Types of Damages Can I Recover Through a Car Crash Claim?

When an impaired motorist has caused you to be in a crash, you may wonder what types of compensation you can pursue. The money you can recover will depend on the specific circumstances of your case. 

Accident claims involving personal injuries often result in both economic and non-economic damages for victims. Economic damages are repayments for direct monetary expenses, such as these: 

Medical bills
Missed wages and lost income
Decreased ability to earn money
Expected medical costs in the future
Vehicular repair costs and other property damage 

Non-economic damages are monetary payments that make up for the victim's personal and emotional harm. These include compensation for the following outcomes: 

Pain and suffering
Loss of enjoyment of life
Negative social outcomes
Emotional trauma and anguish
Loss of relationship or consortium
Post-traumatic stress disorder (PTSD)

Even though weed is legal in New York State, motorists still have the responsibility to drive safely. When a negligent party causes you harm, you deserve financial recovery for the damage. Speak with a Morgan & Morgan lawyer to find out whether you have a valid claim for compensation.

How Will a Tort Attorney Help in My Personal Injury or Accident Claim?

If you have been harmed by someone under the influence of marijuana, a tort lawyer can help across the board. Filing a successful personal injury or accident claim is challenging, and you need an attorney's know-how. 

Navigating the legal process requires extensive experience and a thorough knowledge of procedural requirements. The team at Morgan & Morgan will handle the following elements of your claim when we agree to represent you: 

Speaking with eyewitnesses
Determining the full value of your case
Collecting vital evidence to support your claim
Negotiating with insurance companies on your behalf
Filing a lawsuit if necessary
Applying our extensive knowledge of New York statutes and regulations

When Morgan and Morgan fights for you, we will leverage our resources and powerful legal team on your behalf. You should be able to trust that your accident or injury case is in capable hands.

Contact Morgan & Morgan to Explore Your Options

If you hope to file a civil claim involving the use of cannabis in New York, we can help. We have helped accident and injury victims recover compensation for over 35 years. 

Do not settle for less than the accomplished team at Morgan and Morgan. Complete the form on our website today to arrange a no-cost legal case evaluation. Let our knowledgeable attorneys fight for you.
Scroll down for more
Load More