Is Pennsylvania an Employment-At-Will State?
The Fee Is Free™. Only pay if we win.
America's Largest Injury Law Firm
Protecting Families Since 1988
$15 Billion+ Won
800+ Lawyers Nationwide
Free Case Evaluation
Tell us about your situation so we can get started fighting for you. We tailor each case to meet our clients' needs.
Results may vary depending on your particular facts and legal circumstances.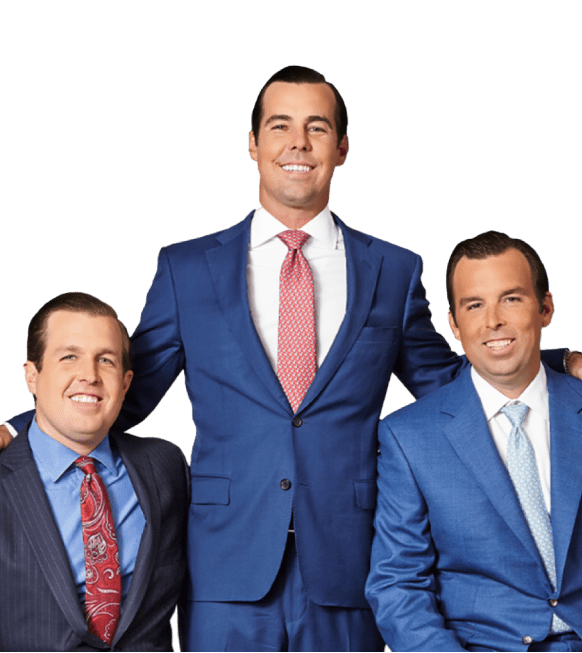 Is Pennsylvania an Employment-At-Will State?
Pennsylvania is one of the many 'employment at-will' states in the US. This legal concept gives an employer or employee the right to terminate an employment relationship at any time. Further, an employee can terminate their employment contract for any reason or without reason. And by doing so, they will not face any legal consequences. 
On the other hand, employers in Pennsylvania and other at-will employment states can change the terms of the employment without providing any notice. By doing so, they will not face any legal consequences. Some of the things an employer in this state can change include paid time off, employment benefits, and wages. 
However, although employers and employees have the freedom to end their employment relationship, some employers tend to abuse this freedom. Below are examples of how some employers abuse the at-will employment legal doctrine. 
Scroll down for more
Recent verdicts & settlements
Results may vary depending on your particular facts and legal circumstances.
Scroll down for more
Results may vary depending on your particular facts and legal circumstances.
How it works
It's easy to get started.
The Fee Is Free™. Only pay if we win.
Results may vary depending on your particular facts and legal circumstances.
Step 1

Submit
your claim

With a free case evaluation, submitting your case is easy with Morgan & Morgan.

Step 2

We take
action

Our dedicated team gets to work investigating your claim.

Step 3

We fight
for you

If we take on the case, our team fights to get you the results you deserve.
---
Client success
stories that inspire and drive change
Explore over 122,576 5-star reviews and 800 client testimonials to discover why people trust Morgan & Morgan.
Results may vary depending on your particular facts and legal circumstances. Based on Select nationwide reviews
FAQ
Get answers to commonly asked questions about our legal services and learn how we may assist you with your case.
Morgan & Morgan
Terminating an Employee's Contract If the Contract Protects Their Job

Although employers in at-will employment states like Pennsylvania can still terminate their employee's contracts, they cannot do so if the terms of the contract prohibit such termination. For example, in Pennsylvania, an employer can terminate you without notice even if the employee handbook claims that the employer must give you advance notice. This may not be considered a violation of employment laws. 

 

However, suppose you signed a contract with the employer guaranteeing that you cannot be fired under certain circumstances. In that case, the employer cannot breach the contract by firing you for reasons not mentioned in the agreement. 

 

For example, imagine a situation where your employment contract states that you are only required to work Monday to Friday, and your employer needs you to work on weekends. If that kind of arrangement does not suit your schedule or meet the terms of the employment contract you signed, then they cannot fire you for not accepting to work over the weekend. 

 

This kind of termination is considered a breach of contract. As a result, you may be able to file a wrongful termination claim against your employer. 

Terminating an Employee for Engaging in Public Interest Activities

Your employer has the freedom to terminate your employment, but they cannot do so because you engaged in activities that are in the general public's interest. For instance, you have probably received mail requesting you to perform jury duty. Such action is considered an activity of public interest. Therefore, your employer cannot fire you if you do not go to work because you have to attend jury duty. 

 

The same applies if you joined the National Guard. This also qualifies as an activity of public interest, preventing your employer from terminating your employment agreement. 

Terminating an Employee for Exercising Their Right

Employees all over the country are protected by various laws both at the state and federal levels. For this reason, your employer cannot fire you simply because you exercised your rights. 

 

Here's an example of such a situation that would warrant the need for a wrongful termination lawsuit against your employer:

 

Suppose you slipped and fell while in the workplace and suffered several broken bones. In that case, you may be able to file a workers' compensation claim against your employer's insurer. Filing a worker's compensation claim means you agree to waive your right to sue your employer. In return, your employer will compensate you, through their insurance provider, for the damages you have suffered due to their negligence. 

 

However, some employers do not take such claims lightly. This is because employers must have a certain form of insurance to protect them against such incidents. Most importantly, this insurance helps cater to the injured individual's medical needs. 

 

But just like any other kind of insurance, employers might need to pay higher premiums when their employee files a worker's compensation claim. This is because the insurer assumes that the employer's work environment does not provide adequate employee safety. 

 

The same system applies when you cause a car accident. Chances are your subsequent insurance premiums will go up because your insurance company assumes that you are not a careful driver, meaning they'll need more money to cover you if you get involved in another accident in the future.

 

Back to employment law, specifically in Pennsylvania, you cannot be fired for filing a worker's compensation claim. And if you have already been fired for this reason, you may need to speak with an experienced employment and labor attorney.

Terminating an Employee for Reporting a Violation of the Law By the Employer

Your employer is not above the law. But unfortunately, some employers act like they are. As an employer, you have the right to file a complaint against your employer without the fear of losing your job or earning less than you used to. The law protects you, as a whistleblower, against retaliatory actions by an employer when you report them for such violations. 

 

Examples of retaliatory actions by employers include: 

 

Terminating the employee's contract
Docking the employee's salary
Reducing the employee's benefits
Secluding the employee from important meetings or functions that they used to attend before they filed a complaint
Denying the employee promotion if they qualify for it
Changing the employee's duties and responsibilities 
Changing the employee's work schedule
Demoting the employee 
Transferring the employee to another position or location


 

If you or your beloved has experienced any of the following retaliatory actions by an employer, you may need to speak with an experienced labor and employment lawyer in Pennsylvania. 

Firing an Employee for Taking Leave They Are Entitled To

Labor and employment laws protect you when you take leave from work for certain reasons. For instance, as mentioned earlier, if you take leave to attend jury duty, your employer cannot fire you for this reason. Doing so would be a violation of your employment rights. 

 

The same applies if you took leave for any reason protected under the Family and Medical Leave Act, also known as an FMLA leave. Per FMLA, you are eligible for 12 weeks of job-protected unpaid leave for certain qualifying reasons. 

 

They include:

 

Taking leave to attend to a newborn within one year of birth
Taking leave to facilitate the adoption of a child or to bond with a newly adopted child within one year of adoption
Taking leave because of a serious medical condition that makes it impossible for the employee to perform the functions of their job (this applies if the employee is unable to work at all or perform tasks required of an employee of their position)
Taking leave to care for the spouse of an employee, including their child or parent with a serious medical condition
Taking leave to take care of any qualifying necessity deriving from the employee's spouse, child, or parent's service in the military (for example, attending a military ceremony or taking leave to spend time with a military member on Rest and Recuperation leave during deployment)
Taking leave to take care of a covered military member with a serious injury or illness. However, this only applies if the employee is the military member's son, spouse, daughter, parent, or next of kin. 


 

Still on matters concerning protected leave, federal law prohibits employers from discriminating against their employees for taking time off work to serve in the military. In fact, federal laws allow such employees to take up to five years off to serve in the military. Throughout the five-year period, employers must still keep the job position available for the service member when they return. 

Firing You For Submitting an Acceptable Request

Certain conditions can change how you work. For instance, if you get injured in a car accident and cannot walk again, you may need a wheelchair to access various premises, including your workplace. In that case, you may request your employer provide reasonable accommodations for your new condition. 

 

For example, you may ask them to make your office more accessible. Nevertheless, your employer cannot fire you for making such a request. 

Losing Your Job for Refusing to Participate in Illegal Activities

Some employers break the law hoping their employees will cover them when they get in trouble with the authorities. However, that should not be the case. Collaborating with your employer makes you a participant in the crime. For this reason, your employer cannot force you to participate in illegal activity.

 

Here is an example of an illegal situation in the workplace that an employer may want you to participate in. 

 

Some employers may resort to hiring underage workers in order to pay them below the minimum wage. Secondly, underage workers may not have many responsibilities, meaning they will most likely be content with lower pay than adults who have a lot to deal with. 

 

The same applies to undocumented immigrants. Some rogue employers hire undocumented workers and threaten to call immigration authorities whenever such employees raise issues regarding their salaries and other employment violations in the workplace. 

 

As the human resource manager or supervisor, your employer might ask you to testify under oath that the company does not hire underage or undocumented workers. If you know the opposite is true and choose to lie per your employer's instructions, you may be considered part of the illegal activity. On the other hand, if you decline your employer's request, they cannot retaliate against you. 

What to Do If Wrongfully Terminated By an Employer

If your employer terminates you for any of the reasons stated above or anything along those lines, you may be able to hold them accountable for their actions. However, your actions after the terminations could influence the outcome of such a case. Here is what to do if wrongfully terminated by your employer

 

Be Respectful

It is normal to be angry when you discover that your employer has terminated your employment contract. However, despite the anger, it is important that you stay calm and respectful. 

 

Rogue employers will always try to find a reason to blame you for the termination, especially when they realize that they broke the law in the first place. For example, if you hurl insults or physically assault anyone, they could argue that you are a violent employer.

 

They will also defend their decision to fire you by claiming that you were a threat to other employees. Remember, there is also the possibility that they could pursue an assault charge against you. 

 

Document the Incident

Gather important evidence of everything that led to your termination. If you cannot find any reason why your employer decided to terminate you, keep a copy of the termination letter. In addition, keep a copy of your employment contract. 

 

Document Your Performance

Some employees might wrongfully terminate you but blame it on poor performance and other made-up reasons to cover up for their actions. It is therefore important that you document your performance. Keep records of client reviews, employer feedback, or other information that could help prove that you were a great worker. 

 

Contact an Experienced Wrongful Termination Attorney

A wrongful termination attorney will review the reason for your termination to determine whether your employer acted unlawfully. And if they did, the attorney will advise you on the best way forward, which usually involves filing a lawsuit against the employer. 

 

The attorney will also help collect crucial evidence to support your case. The exact kind of evidence needed to win such cases varies from one case to another. A seasoned attorney will help you gather crucial facts about your case, file important paperwork, train you on the dos and don'ts of pursuing such a case, and so much more. 

Speak With a Morgan & Morgan Wrongful Termination Attorney in Pennsylvania Today

Wrongful termination cases are not usually the easiest to handle. Other than federal laws, each state has its own unique employment laws. Employers also have special policies governing their contracts with employees.

 

For this reason, you need a labor and employment attorney who specializes in wrongful termination cases and understands both state and federal regulations. At Morgan & Morgan, we can help you or your loved one seek compensation following a wrongful termination or any kind of labor and employment law violation in Pennsylvania. All you have to do is fill out our free consultation form to determine whether you have a valid claim and how to proceed.  
Scroll down for more
Load More