Defamation of Character in PA
The Fee Is Free™. Only pay if we win.
America's Largest Injury Law Firm
Protecting Families Since 1988
$15 Billion+ Won
800+ Lawyers Nationwide
Free Case Evaluation
Tell us about your situation so we can get started fighting for you. We tailor each case to meet our clients' needs.
Results may vary depending on your particular facts and legal circumstances.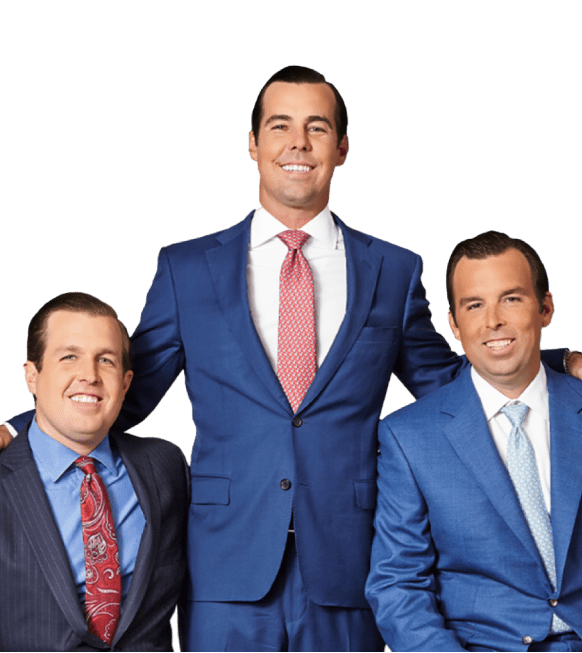 PA Defamation of Character
Everybody lies. That is just human nature. But not all lies are equal, and some are quite harmful.
When someone tells an inflammatory lie about another person, they are defaming that person. When they tell the lie to enough people, that defamation could cause significant harm. The victim of that harm has the right to receive reparations, which usually come in the form of monetary compensation.
Laws surrounding defamation of character are what govern this type of harm and determine whether a specific instance of lying deserves reparations. If you think you have suffered defamation of character in PA, contact the law firm of Morgan & Morgan to get a free case evaluation.
Scroll down for more
Recent verdicts & settlements
Results may vary depending on your particular facts and legal circumstances.
Scroll down for more
Results may vary depending on your particular facts and legal circumstances.
How it works
It's easy to get started.
The Fee Is Free™. Only pay if we win.
Results may vary depending on your particular facts and legal circumstances.
Step 1

Submit
your claim

With a free case evaluation, submitting your case is easy with Morgan & Morgan.

Step 2

We take
action

Our dedicated team gets to work investigating your claim.

Step 3

We fight
for you

If we take on the case, our team fights to get you the results you deserve.
---
Client success
stories that inspire and drive change
Explore over 122,576 5-star reviews and 800 client testimonials to discover why people trust Morgan & Morgan.
Results may vary depending on your particular facts and legal circumstances. Based on Select nationwide reviews
FAQ
Get answers to commonly asked questions about our legal services and learn how we may assist you with your case.
Morgan & Morgan
Suing for Defamation of Character in PA

Despite what some people believe, you cannot be arrested for defamation of character in PA. The first amendment to the constitution guarantees the right to speak freely and prevents the government from restricting your freedom based upon the content of your speech. In layman's terms, the government can't create or enforce a law that makes it illegal for you to lie about another person.

However, the government can allow another person to request relief from civil courts for harm caused by the content of your speech. Just because you can't be arrested for the harm that your lies cause doesn't mean you can't be forced to pay restitution to the party that was harmed.

Thus, if you have been harmed by the lies of another, you can file a lawsuit in civil court. This requires that you hire an attorney who focuses on civil cases, like the defamation of character lawyers from Morgan and Morgan.

There are two variants of defamation of character: libel and slander. They are almost identical except that slander involves a spoken lie, while libel involves a written lie. The invention of modern forms of communication like text messaging and video conferencing has blurred the lines between these two categories of defamation, but that doesn't meaningfully affect you if you have been defamed. Your attorney will be able to determine which category of defamation to use when filing your lawsuit.

Regardless of how someone lied about you, under Pennsylvania law, you need to be able to prove four elements to receive damages for your claim. Those elements are:

The defendant made a false statement about you
That statement was published by a third party without your permission
The false statement was an act of negligence
The publication of the statement caused serious harm to you

If you are suing for slander, the term "publication" refers to verbal statements made by the defendant. If you are suing for libel, those statements were in written form.

Proving Defamation of Character in PA Is Tricky

It seems rather simple. If somebody tells a lie about you that harms you, they can be sued for defamation of character. But proving defamation of character is hardly as simple as it seems. There are a lot of legal loopholes that can prevent you from getting compensation.

A Statement of Opinion

A statement only counts as a lie if it is presented as a matter of fact. When someone expresses an opinion, they are usually protected from defamation of character lawsuits. Many people who are familiar with the law will couch their statements in the language of opinion to avoid the consequences of statements they know or suspect to be false.

However, this isn't a perfect defense. If you can prove that their opinion is false, and they continue to express that opinion, then they are negligently lying.

Public Figures

Public figures are granted more protection than the average person. This is why you often see politicians saying extremely inflammatory things about each other without lawsuits being filed. It is still possible to cross the line and defame a public figure, but the burden of proof is much higher than when the target of a defamatory statement is not famous.

Unbelievable Lies

Your neighbor might tell everybody that you stole their car. But if nobody believes it, then you haven't been meaningfully harmed by the lie. For a lie to harm you, it has to be believable. The unbelievable lie may annoy you, but you aren't going to receive damages for it.

Minimal Harm

Similarly, even if everyone believes a lie, you have only been defamed if that lie seriously harms you. If someone is going around telling everyone that you secretly have blue eyes and wear contacts to make your eyes look brown, you likely can't sue. That lie simply doesn't meaningfully affect you or cause any financial harm.

Two concepts go hand in hand when discussing defamation of character in PA: harm and damages. Harm is the physical, mental, or emotional pain you have suffered as a result of a false statement. Damages are the monetary costs that can be assigned to that pain.

A false statement must cause identifiable harm to the victim. Some common types of harm are:

Emotional suffering
Depression
Damage to reputation
Loss of job or income
Loss of social status
Social ostracization
Arrest for crimes not committed

Even if you can prove that you suffered grievous harm, you still need to be able to convince the court of the monetary value of that harm. Sometimes that is simple, like when you lose income due to a false statement. But determining the value of depression is trickier and will usually require the assistance of a skilled lawyer, such as a Morgan & Morgan attorney.

If you or your attorney can't assign a monetary value to the harm you suffered, the court has almost no ability to offer redress for your harm.

Oftentimes, filing a lawsuit isn't the best way to handle defamation of character. If the damages you would expect to receive are quite low, or you want the false statements to cease more than you care about receiving compensation, a lawsuit would have minimal benefit. In cases like these, you can send a cease and desist letter.

A cease and desist letter is a legal process for formally demanding that the target of the letter ceases to engage in the activity described in the letter. If the person who is defaming you ignores the letter, that will strengthen your position if you then file a lawsuit.

However, you should always hire a lawyer to write your cease and desist letter. A poorly written letter can actually harm a future lawsuit. A knowledgeable attorney will pen a letter that is legally strong enough to stand up in court.

What Should I Do if I Am Being Harassed?

While people can't be punished by the government for the content of their speech, they can be punished for speech that violates the rights of others. Even if somebody's false statements don't rise to the level of defamation of character, if they are harassing you, you can press charges. Harassment is often difficult to prove, but if you can show that you are in fear for yourself or others due to the behavior, you do have legal options.

Can I Get Damages if Libel or Slander Costs Me My Job?

If false statements resulted in you losing your job or prevented you from getting work in your field, you can sue to get damages equal to your lost income or equal to the income you would have gotten otherwise. It is easier to prove that defamation of character costs you a job than it is to prove that it kept you from getting work, but it is not impossible.

Is There a Statute of Limitations on Suing for Libel or Slander?

Yes. According to Pennsylvania state law, you have one year from when the defamation of character was made to commence proceedings for either libel or slander. Your Morgan and Morgan attorney will keep track of any deadlines and make sure that all of your court filings are completed on time.

Should I Worry About Being Physically Harmed Due to a False Statement?

Some lies are bad enough that they will incite violence. If somebody is making false statements that you fear will incite others to act with violence, you should take steps to protect yourself. This may mean that you might have to evacuate your home for a time or purchase protective services. These are costs that you can recover from a defamation of character lawsuit if you are successful.

Does the Difference Between Slander and Libel Affect My Claim?

The difference between slander and libel only moderately affects your claim. You must file the correct type of lawsuit to get damages. If you claim that you were slandered and you were actually libeled, the court can't award you damages. However, in many cases, you may have been both slandered and libeled, making it easier to file your claim.

Furthermore, you will probably get more compensation from a libel case than a slander case. Slander cases rarely leave permanent records, which means the harm caused by slander is usually less than the harm caused by libel. However, this isn't always the case. Your attorney can give you a better idea of how much compensation you should expect from your defamation of character case.

How Are the Damages for Mental or Emotional Damage Determined?

There is no simple way to calculate damages for emotional or mental damage. A court can award you compensation for any therapy bills that you have incurred, but that doesn't cover the entirety of your harm. The monetary value of your emotional or mental damage will be mostly based on awards given to people in similar cases. Every Morgan and Morgan attorney has extensive knowledge of case law that makes it easier for them to accurately determine the value of your harm.

Always Retain a Lawyer for Defamation of Character Cases in PA

Defamation of character is a very complicated legal concept. Without a lawyer representing you in a trial, you can easily make a statement that can be construed as an admission that you weren't meaningfully harmed, admit the other party wasn't lying, or undervalue the damages you suffered from the false statement. A skilled lawyer will avoid those pitfalls and help you pursue the compensation you deserve.

If somebody in Pennsylvania has made or published a false statement that has significantly harmed you in any way, use our contact form to schedule a free case evaluation with the defamation of character lawyers at Morgan & Morgan.
Scroll down for more
Load More