$15 Billion+ Won
•
800+ Lawyers Nationwide
•
The Fee is FreeTM, Only Pay If We Win
•
America's Largest Injury Law Firm
•
Protecting Families Since 1988
•
At Morgan & Morgan, our premises liability attorneys help residents who were injured on another's property recover the compensation to which they are entitled.
If you or a loved one has been injured, we may be able to assist with your claim by estimating the cost of your accident-related damages; collecting evidence to help prove the property owner is liable for your losses; negotiating a settlement with the property owner, tenant or their insurance company; and providing representation in court, if necessary.
At our nationwide law firm, our attorneys have developed an impressive track record of results in handling premises liability cases, which includes a $6 million settlement for a Florida man who suffered severe brain damage, and are offering free consultations to those who were injured on another's property.
To contact our attorneys today for your free consultation, please complete our case review form.
Morgan & Morgan
Is the Property Owner Liable?

In some states like Florida, property owners have an obligation to keep their premises safe and secure. They are required by law to fix any hazards on their property and, at the very least, make sure that guests are adequately warned of any dangers. When a property owner is negligent in maintaining their premises, and a visitor is injured as a result, our attorneys may be able to help the injured party recover compensation for their losses.

In Florida, a landowner can be considered negligent if they knew or
should have known of a hazard and failed to repair it, or failed to
provide warning about a known hazard.

Levels of Care for Property Owners

Property owners owe different levels of care depending on the type of
guest they are hosting.

Invitees: Invitees are those who are invited to enter or remain on the premises for a commercial benefit of the property owner. For instance, a customer in a grocery store would be considered an invitee, as the store actively invites the public to enter onto its premises for the purchase of food and other goods. Property owners owe these invitees or guests the highest level of care. For these guests, property owners are required to inspect their premises and provide warnings about any hazards. As a result of the mandatory inspections, property owners may be liable for any hazard of which they should be aware.
Licensees: Friends, family members, and any other social guests are considered licensees. The main difference between invitees and licensees is that the latter are invited to enter or remain on the premises for non-business or commercial purposes. Property owners are required to maintain and fix any hazardous areas of the property. Unlike business invitees, property owners are only liable for dangers they know about—as opposed to what they should have known.
Trespassers: A property owner's obligation to trespassers is significantly less than that of a business invitee or licensee. The property owner is not allowed to intentionally set up hazardous areas on their premises to guard against trespassers.

Types of Premises Liability Claims

Our attorneys handle premises liability claims involving the following:

Swimming Pool Accidents: These types of cases can occur because the pool is not properly protected by a fence or barrier. When a property owner fails to adequately secure their pool, they may be found liable for any injury that occurs as a result.

Amusement Park Accidents: We deal with a fair number of theme park accidents. These accidents can range from minor injuries to deadly accidents depending on when and how the accident occurred. It is important to remember that a waiver does not automatically exempt a property owner from liability for injuries.

Concert Injuries: If your injury was foreseeable, and the venue owner did not adequately address the potential threat, you may be able to file a lawsuit against the venue owner to recover compensation. If you're injured by an element of the performer's show — such as errant pyrotechnics — you may be able to file a lawsuit against the performer, their management company, or another third-party. In 2003, the Station Nightclub in Warwick, Rhode Island caught fire after the band's manager set off pyrotechnics inside the club. 100 people were killed and 230 were injured. Lawsuits against more than two dozen defendants eventually led to a $176 million settlement, according to reports. More recently, 14 concertgoers were injured at a Backstreet Boys concert in Oklahoma, when a sudden storm with high wind gusts blew over trusses at the venue's entrance, injuring some concertgoers waiting in line.

Some of the most common concert accidents include:

Escalator accident
Falling down stairs
Hit by projectile
Pyrotechnic accidents
Seat collapse
Slips and falls
Stage collapse

Slip and Falls: Slip and falls usually occur because the victim has
not been properly alerted by the property owner of hazards such as wet floors, icy grounds, slippery surfaces, or uneven pavement.

Assault Due to Negligent Security: Property owners are required to provide security when their property is located in an area that is likely to attract crime. The property owner can be found liable if an attack occurs on a piece of property that lacks adequate security. Examples can include assaults that occur in mall parking lots or rapes
in hotel rooms.

Elevator/Escalator Accident: Individuals who have been injured due to the malfunction of an elevator or escalator may be able to file a premises liability lawsuit against the owner of the property. Victims of elevator and escalator accidents may also be able to file a claim against the manufacturer of the elevator or escalator.

What Can I Recover in a Premises Liability Suit?

In a Florida premises liability case, your attorney may be able to help
you recover compensation for the following:

Medical Bills: Victims may be able to collect compensation for any
medical bills incurred as a result of their injury. This can include
doctor visits, surgeries, physical therapy, medication, and future
medical care.

Lost Wages: Victims can be compensated for any work missed due to
the injury and may be able to collect compensation for decreased future earning ability.

Pain and Suffering: In a premises liability lawsuit, individuals may
be entitled to compensation for any lasting physical or emotional pain
suffered as a result of their injury.

Wrongful Death: When a person dies as a result of another's
negligence, the family of the victim may be able to file a wrongful
death lawsuit. Families of deceased victims may be able to collect
compensation for any financial damage, such as loss of income, resulting from their loved one's death. Families may also be able to seek compensation for pain and suffering.

If you or someone you love has suffered an injury on another's
property, you may be able to file a premises liability claim. Contact
the attorneys at our offices, at no cost to you, today to find out if you have legal recourse.
Hear From Our Clients
We've helped over 300,000 families across the United States. See what they have to say.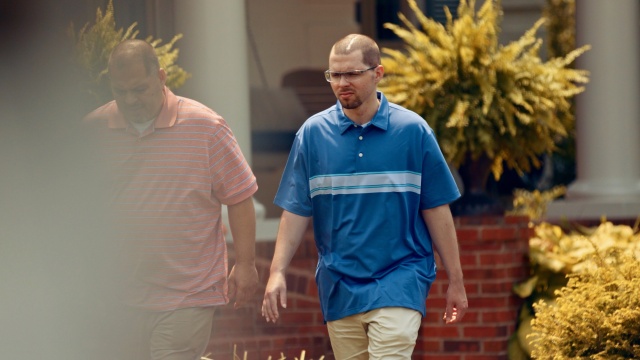 Our Personal Injury Lawyers
Have Over 55,000
5-Star
Reviews
They were caring and concerned about my case. They fought harder then I had intercepted. Communicated in many ways to make sure I understood. Thank you.
Georgia
Workers' Compensation
The staff was amazing, they treated me with the utmost respect and professionalism. Kept me informed every step of the way about my case. Always asked how I was doing and was prompt with responding to any of my questions or concerns. They are a great team!
Antonia
Premises Liability
Morgan and Morgan is truly the best law firm! PERIOD! You could consider yourself blessed when they take your case. Immediately, you can breathe. Anxiety goes from a 10 to 0! I needed them 3 TIMES! I wish I didn't have to hire an attorney but my family and I were blessed. We won every single time! Insurance companies truly know that they will take it to court! I got settlements for all 3 lawsuits. Never stepped a foot into a courtroom. Thank you so much Morgan & Morgan!
The entire Morgan & Morgan team, including my case manager Michelle Hill, have been a blessing! From the first phone call I made to them, they have been extremely compassionate, very helpful, and 100% professional. I would recommend Morgan & Morgan to anyone because THEY CARE!
Results may vary depending on your particular facts and legal circumstances.
See More
The Fee is FreeTM Only Pay If We Win.
Submit a Free Case Evaluation
You can find out if you qualify immediately.
Get a Call From Us
Our specialists will walk you through your case and collect all the right information to win your case.
Let Us Get to Work
Our specialized attorneys will handle every step of your case from start to finish. You don't pay until we win.
Call Us Now
See Our Nationwide Results
We've won over $15 Billion for our clients in cases of all types. Let us work hard for you.
$28,450,105
Medical Malpractice
$8,800,000
Premises Liability
$1,331,245
Social Security
Results may vary depending on your particular facts and legal circumstances.
Last updated on
May 31, 2023