$15 Billion+ Won
•
800+ Lawyers Nationwide
•
The Fee is FreeTM, Only Pay If We Win
•
America's Largest Injury Law Firm
•
Protecting Families Since 1988
•
Negligent Security
Negligent security is a portion of premises liability law. You may have been the victim of a criminal attack while you were on someone else's property, typically commercial property. Business owners have an obligation to ensure their property is safe for the public to visit. This includes having proper security measures. But what is enough security? That depends on the location of the property, what it's being used for, and the amount of known crime in the neighborhood. If you have been a victim of negligent security, please use this form to contact us regarding your case.
Morgan & Morgan
Types of Negligent Security Claims

You may need a negligent security attorney if you were shot, assaulted, raped, or robbed on someone else's property. Some examples include:

Being robbed at an ATM
Being mugged in the parking lot of a shopping center
Being assaulted in a hotel room
Being assaulted in the lobby of an apartment complex
Being robbed while pumping gas at a station
Being raped on a college campus

There are many more instances of being a victim of a crime due to the negligence of a business owner who has not provided enough security. By law, commercial establishments have a duty to provide an appropriate amount of security.

Keeping an Establishment Reasonably Safe

While you are responsible for knowing what is going on around you in the community, businesses are also responsible for knowing what is happening in their neighborhoods. If you go to a gas station in a part of town that is known to be rough and many of the station's outside lights are not working, the owner could be held liable if you are mugged, robbed, raped, or otherwise assaulted while you are pumping gas.

Another example is mall parking lots. While plenty of lighting is enough security for a mall in a relatively crime-free area, it is not enough for a mall in an area that has a high rate of crime. In this case, the mall owner should have security guards patrolling the parking lot during the operating hours of all stores.

Consequences of Negligent Security

Property owners are liable if you get hurt on their property. Most people think of slip-and-falls or workplace accidents when they think of being hurt. However, injuries because of negligent security could cause you to have extensive medical bills, loss of income, the loss of a loved one, permanent injuries, and the loss of the ability to earn money.

If you were the victim of a crime at a commercial establishment, you might need a negligent security attorney. Some questions you might ask yourself include:

What is the crime rate at the location you were injured?
Was the lighting adequate where the crime occurred?
Were the locks on the doors in good working order?
Did the establishment have a surveillance system?
Did it have private security guards to patrol the area?

Even if the establishment has security and good lighting in the main areas, was the security and lighting good around the entire building and in all areas of the parking lot? Taking note of these circumstances will help your attorney investigate your case.

Contact a Negligent Security Attorney

If you were a victim of a crime that occurred because of negligent security, contact Morgan & Morgan today. When it comes to going up against businesses, size matters. With more than 800 attorneys nationwide, Morgan & Morgan has the resources necessary to take on businesses of any size. Over the years, we've recovered billions for more than 100,000 clients across the country. Discover what we can do for you by filling out a free case evaluation.
Hear From Our Clients
We've helped over 300,000 families across the United States. See what they have to say.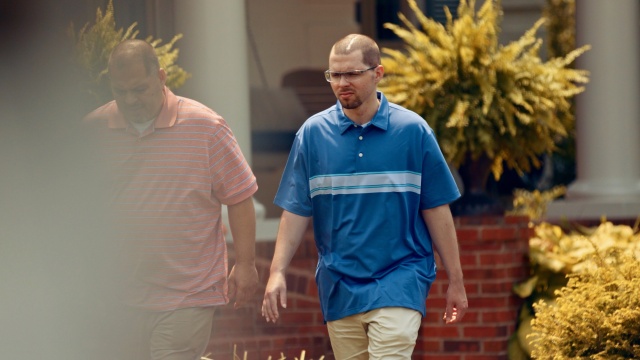 Our Personal Injury Lawyers
Have Over 55,000
5-Star
Reviews
They were caring and concerned about my case. They fought harder then I had intercepted. Communicated in many ways to make sure I understood. Thank you.
Georgia
Workers' Compensation
The staff was amazing, they treated me with the utmost respect and professionalism. Kept me informed every step of the way about my case. Always asked how I was doing and was prompt with responding to any of my questions or concerns. They are a great team!
Antonia
Premises Liability
Morgan and Morgan is truly the best law firm! PERIOD! You could consider yourself blessed when they take your case. Immediately, you can breathe. Anxiety goes from a 10 to 0! I needed them 3 TIMES! I wish I didn't have to hire an attorney but my family and I were blessed. We won every single time! Insurance companies truly know that they will take it to court! I got settlements for all 3 lawsuits. Never stepped a foot into a courtroom. Thank you so much Morgan & Morgan!
The entire Morgan & Morgan team, including my case manager Michelle Hill, have been a blessing! From the first phone call I made to them, they have been extremely compassionate, very helpful, and 100% professional. I would recommend Morgan & Morgan to anyone because THEY CARE!
Results may vary depending on your particular facts and legal circumstances.
See More
The Fee is FreeTM Only Pay If We Win.
Submit a Free Case Evaluation
You can find out if you qualify immediately.
Get a Call From Us
Our specialists will walk you through your case and collect all the right information to win your case.
Let Us Get to Work
Our specialized attorneys will handle every step of your case from start to finish. You don't pay until we win.
Call Us Now
See Our Nationwide Results
We've won over $15 Billion for our clients in cases of all types. Let us work hard for you.
$28,450,105
Medical Malpractice
$8,800,000
Premises Liability
$1,331,245
Social Security
Results may vary depending on your particular facts and legal circumstances.
Last updated on
May 02, 2023