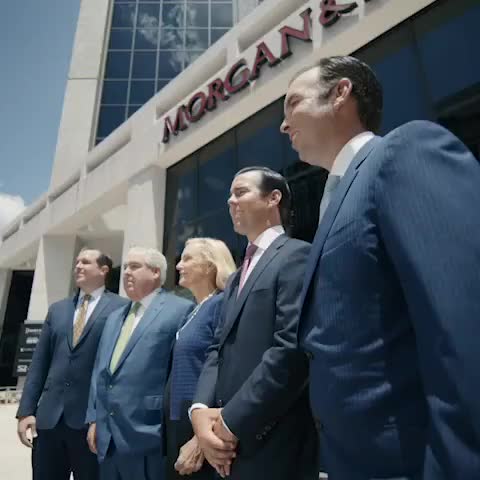 $15 Billion+ Won
•
800+ Lawyers Nationwide
•
The Fee is FreeTM, Only Pay If We Win
•
America's Largest Injury Law Firm
•
Protecting Families Since 1988
•
Personal Injury Lawyer in Pensacola
Straddling the Florida-Alabama state line, Pensacola is one of the most popular vacation destinations not only in Florida but throughout the United States. Favorable weather coupled with some of the most pristine beaches along the Gulf Coast attracts tourists to the city every year. Between October 2012 and June 2022, Pensacola attracted more than 1.7 million visitors. The influx of tourists to the region generated a considerable amount of revenue, but the popular vacation destination also experiences a significant number of personal injury cases.
Typical culprits, such as car accidents, medical malpractice, and slip and fall cases, contribute to the number of personal injury incidents reported to both healthcare providers and law enforcement officials. Because of its vast offerings of recreational activities, two other types of personal injury incidents contribute to the growing number of cases. Boating and golf cart accidents represent a large percentage of the personal injury cases reported in the greater Pensacola, Florida area. Since the weather cooperates year-round, Pensacola experiences many more boating and golf cart accidents than the number of cases reported in seasonal tourist towns.
If you sustained one or more injuries as a result of a personal injury incident of any kind, you should act immediately by contacting an experienced personal injury lawyer in Pensacola. Working with a personal injury attorney delivers several benefits. First, you gain an advocate for your quest to receive compensation from the appropriate insurance company. Second, an experienced personal injury lawyer knows how to gather the physical evidence required to build a persuasive insurance claim, as well as a civil lawsuit that seeks monetary damages. Third, your attorney ensures you file all the documents requested for a personal injury lawsuit before the deadline.
For more than 30 years, Morgan and Morgan has represented clients that sustained one or more injuries as a result of the negligence of another party. Our personal injury lawyers have recovered more than $15 billion in compensation from favorable legal judgments and negotiations that result in a settlement before cases reach the trial phase of the litigation process. We provide legal advice that helps our clients make the right decisions to recover from devastating financial losses.
Discover why Morgan and Morgan is the highest-rated personal injury law firm in Florida by scheduling a free case evaluation today with one of our personal injury lawyers.
The Fee is FreeTM Only Pay If We Win.
Submit a Free Case Evaluation
You can find out if you qualify immediately.
Get a Call From Us
Our specialists will walk you through your case and collect all the right information to win your case.
Let Us Get to Work
Our specialized attorneys will handle every step of your case from start to finish. You don't pay until we win.
Call Us Now
Hear From Our Clients
We've helped over 300,000 families.
See what they have to say.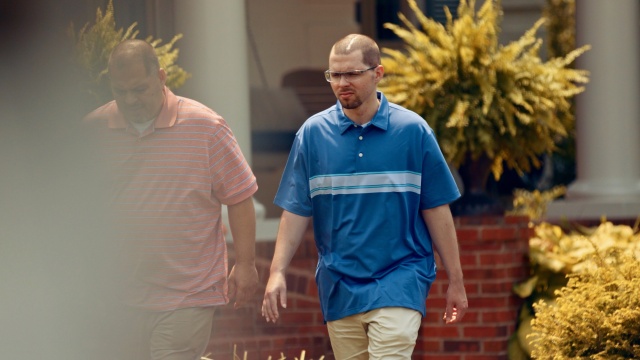 Our Personal Injury Lawyers
Have Over 55,000
5-Star
Reviews
They were caring and concerned about my case. They fought harder then I had intercepted. Communicated in many ways to make sure I understood. Thank you.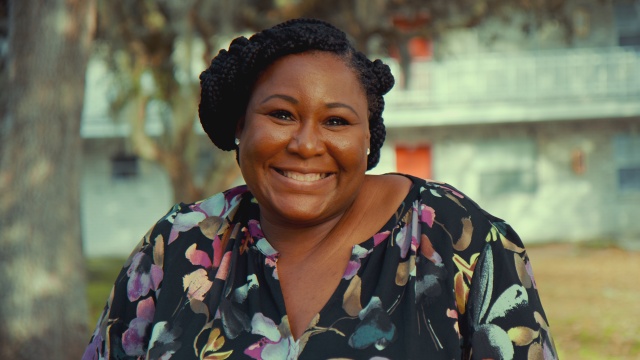 The staff was amazing, they treated me with the utmost respect and professionalism. Kept me informed every step of the way about my case. Always asked how I was doing and was prompt with responding to any of my questions or concerns. They are a great team!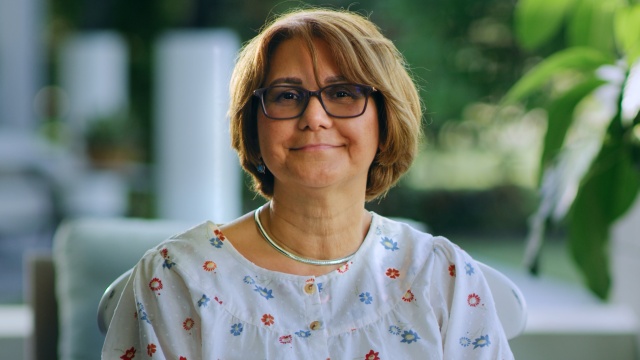 Morgan and Morgan is truly the best law firm! PERIOD! You could consider yourself blessed when they take your case. Immediately, you can breathe. Anxiety goes from a 10 to 0! I needed them 3 TIMES! I wish I didn't have to hire an attorney but my family and I were blessed. We won every single time! Insurance companies truly know that they will take it to court! I got settlements for all 3 lawsuits. Never stepped a foot into a courtroom. Thank you so much Morgan & Morgan!
Todd E.
Homeowners Insurance
The entire Morgan & Morgan team, including my case manager Michelle Hill, have been a blessing! From the first phone call I made to them, they have been extremely compassionate, very helpful, and 100% professional. I would recommend Morgan & Morgan to anyone because THEY CARE!
See More
See Our Nationwide Results
We've won over $15 Billion for our clients in cases of all types. Let us work hard for you.
$28,450,105
Medical Malpractice
$8,800,000
Premises Liability
$1,331,245
Social Security
Pensacola
What Are the Most Common Types of Personal Injury Incidents in Pensacola?

To file an insurance claim or a civil lawsuit that seeks monetary damages, your personal injury lawyer from Morgan and Morgan must verify the type of personal injury incident that caused you harm. After more than 30 decades of litigating cases and handling insurance claims, our personal injury attorneys have compiled a list of the three most common types of personal injury incidents in Pensacola, Florida.

Boating Accidents

Pensacola sits in a section of the Gulf Coast where there are seemingly an endless number of coves for anglers to apply their talents. The city also is home to a wide variety of water recreational activities that dramatically raises the risk of boating accidents. Many of the same causes of car accidents are the same causes of boating accidents, such as the overconsumption of alcohol. Operating a registered boat in Florida while under the influence of drugs and/or alcohol is considered a serious criminal defense. Another common cause of boating accidents is risky operating maneuvers, such as turning a boat too sharp at a high rate of speed.

Golf Cart Accidents

Florida has experienced one of the greatest surges in population among the 50 states. Coastal cities like Pensacola have become havens for a large number of retirees. To address the growing traffic congestion, many Florida cities such as Pensacola have created a public infrastructure for both residents and visitors to operate golf carts for short trips around town. The result of the increase in the use of golf carts for transportation has corresponded to an increase in the number of golf cart accidents. Combine the increase in the use of golf carts with the accidents that occur on golf courses, and golf cart accidents rank high on the list of the most common types of personal injury incidents in Pensacola.

Car Accidents

The strategy to alleviate traffic congestion by building a golf cart path infrastructure has not made much of a dent in the number of car accidents in the western part of the Florida Panhandle. Interstate 10, which represents the main conduit that connects New Orleans with Jacksonville, runs right through the heart of Pensacola. One of the most common reasons for auto collisions in Pensacola is the refusal of many drivers to put down their electronic communication devices and focus on the road in front of them. Risky operating maneuvers such as speeding and running red lights also contribute to a large number of vehicle collisions within and around greater Pensacola, Florida.

How Long Do I Have to File a Personal Injury Lawsuit in Florida?

One of the most important types of legal support provided by your personal injury lawyer concerns ensuring you file a civil lawsuit that seeks monetary damages before the expiration of the statute of limitations. Each state is responsible for setting a deadline for filing a personal injury claim. Although a majority of states have established a deadline between two and four years, some states allow as long as six years or as short as one year to file a personal injury lawsuit. Florida law grants plaintiffs up to four years to take legal action against a defendant who committed one or more acts of negligence during a personal injury incident. The countdown to the deadline for filing a personal injury lawsuit starts on the day of a personal injury incident. However, an exception can be made if a plaintiff sustained injuries that produced delayed symptoms.

Although you have up to four years to file a civil lawsuit in Florida that seeks monetary damages, you should file your lawsuit as quickly as possible after a personal injury incident. The longer you wait to file a personal injury lawsuit, the more you fall behind on paying the bills associated with your case. Healthcare providers do not wait for patients to receive compensation from an insurance company or a civil lawsuit to start sending out bills. Waiting too long to take legal action might put you in a deep financial hole. Another reason to be proactive with the filing of a civil lawsuit concerns the witness accounts of what transpired before, during, and after a personal injury incident. Witness statements typically are much more accurate the closer they are given to the date of a personal injury incident.

If you fail to file a personal injury lawsuit before the expiration of the statute of limitations, expect the court clerk processing the lawsuit to dismiss your case.

What Is Comparative Negligence in Florida?

Many personal injury cases resolve with one party assuming total responsibility for causing another party to sustain one or more injuries. For instance, the staff at a convenience store failed to place a Wet Floor sign over a slick surface, and the result of the negligence cause a customer to slip and fall. The convenience store must assume 100 percent of the legal liability for creating an environment that put the customer in harm's way. On the other hand, some personal injury cases assign legal liability to multiple parties. Because of the shared liability possibility, Florida has adopted the comparative negligence principle when assigning fault for personal injury cases.

Let's assume you got involved in a car accident. Although the other driver rolled through a stop sign, which caused the vehicle to impact your car, you have to assume some of the responsibility for causing the crash because you had your head down texting a friend as you pulled into the intersection. The judge hearing your case awards a legal judgment worth $50,000, but you receive just $30,000 of the monetary damages because the judge assigns you 40 percent of the blame for causing the auto crash.

How Does a Personal Injury Lawyer Help Me File an Insurance Claim?

Many of our clients attend a free case evaluation with the idea that filing a civil lawsuit that seeks monetary damages is the only strategy to recover financial losses. Nonetheless, the most common way to receive compensation after a personal injury incident involves filing an insurance claim with the appropriate insurance company.

Although it seems to be an easy process to file an insurance claim, the fact remains that you face several obstacles that can lead to a denial of an insurance claim. Hiring a personal injury lawyer from Morgan and Morgan helps you for the following reasons.

Gather and Organize Physical Evidence

As with filing a civil lawsuit that seeks monetary damages, filing an insurance claim requires the submission of compelling evidence to convince the insurance adjuster to approve your claim. Hiring an experienced personal injury lawyer helps you obtain the type of persuasive physical evidence required to receive compensation to cover financial losses. Your personal injury attorney requests a copy of the formal incident report, which can come from a law enforcement agency or the manager of a business where you sustained one or more injuries. One of the most important pieces of physical evidence for many personal injury incidents is the footage captured by a traffic camera or a security camera installed at a business.

Calculate a Fair Value for Compensation

One of the many reasons why insurance adjusters deny claims is the claimant submitted an unreasonable value for compensation. By hiring one of the personal injury lawyers at Morgan and Morgan, you can rest assured that your claim includes a reasonable value for requesting compensation to recover financial losses. Your attorney calculates a fair value for compensation by first adding up the bills and receipts that are associated with your case. Then, your personal injury lawyer calculates a fair value for non-economic damages, which includes the mental and emotional stress symptoms triggered by pain and suffering. 

Unlike a civil lawsuit, you cannot seek compensation from an insurance claim that requests punitive damages. That is only up for a civil court judge to decide.

Negotiate a Settlement

Most insurance claims require a little back and forth between a personal injury lawyer and the insurance adjuster responsible for reviewing a claim. Instead of receiving a claim denial letter that requires you to move through the slow appeals process, your Morgan and Morgan personal injury lawyer tries to negotiate a favorable settlement. Negotiations begin when your attorney submits a second value for compensation that the insurance company can either accept or reject. If the insurance company rejects your second offer, it can either submit a counteroffer or decide to go through the appeals process.

Several rounds of counteroffers can follow until both parties reach an agreement or decide to take the claim to the appeals phase of the insurance claim process. 

Play the Role of Intermediary

After sustaining one or more injuries as a result of a personal injury incident, you can find yourself overwhelmed with taking care of numerous responsibilities. To help you cope with the overwhelming number of responsibilities, a personal injury lawyer handles all of the communications between you and the insurance adjuster reviewing your claim. This includes closely monitoring the progress of your claim to ensure it receives prompt attention. Your attorney also takes care of all written and digitally submitted correspondence between you and the insurance company.

You should spend more time focused on recovering from your injuries.

Do not allow a personal injury incident to cause you to lose money because you did not take prompt action. Schedule a free case evaluation today to help find a personal injury lawyer in Pensacola who is right for you.
Last updated on
Mar 03, 2023