Texas Workers' Compensation Commission
Rating Overview
Based on 891 Reviews
The Fee Is Free™. Only pay if we win.
America's Largest Injury Law Firm
Protecting Families Since 1988
$15 Billion+ Won
800+ Lawyers Nationwide
Free Case Evaluation
Tell us about your situation so we can get started fighting for you. We tailor each case to meet our clients' needs.
Results may vary depending on your particular facts and legal circumstances.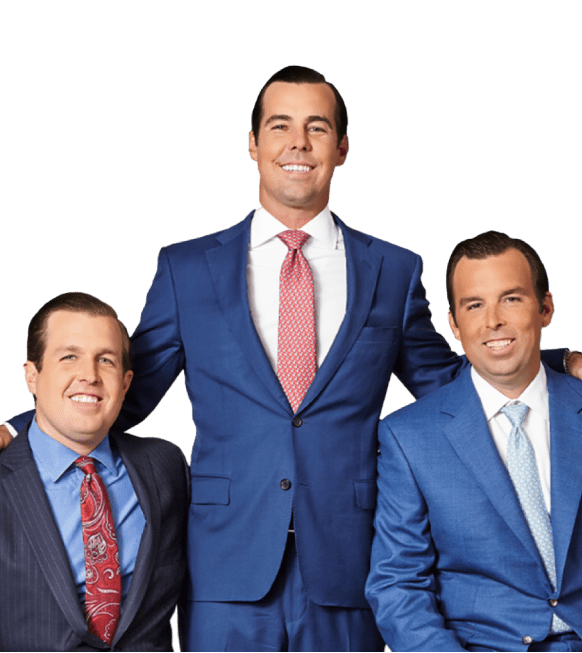 What is the Texas Workers' Compensation Commission?
When the Texas Legislature first began establishing the foundational laws for workers' compensation in 1913, their goal was to provide fair compensation for employees hurt on the job. This process formed the Texas Workers' Compensation Commission (TWCC), and it oversaw and implemented this system. However, this all changed on September 1, 2005, when the state abolished it. All of its responsibilities were transferred to a new department within the Texas Department of Insurance. 
Today, the Texas Division of Workers' Compensation (TDWC) manages all aspects of the workers' compensation system in Texas, including:
Injured workers
Healthcare providers
Employers that opted to carry workman's comp insurance
Insurers
While the TDWC doesn't actually issue benefit payments on work-related illness and/or injury claims (the insurers do), it serves as an avenue of resolution when claims become disputed between employees and insurers. It also acts as a guide for workplace safety issues and related healthcare services.  
Where to File a Workers Compensation Claim in Texas
As mentioned earlier, the TWCC no longer handles work injury/illness claims. Because most employers in the state carry workmans' comp coverage, you will first have to notify your employer about your sustained injuries at work. Keep in mind that you only have 30 days from when you got hurt or discovered you contracted a work-related illness, or you will likely lose your opportunity for benefits. 
After this first step, you would then file a Claim for Compensation with the TDWC. This filing also has a 1-year deadline that starts the moment you got hurt or found out your illness was related to your job. Just like with notifying your employer, you will likely lose your right to receive compensation if you fail to file in this time frame. 
These initial steps are extremely important to get it right the first time to avoid delays caused by mistakes on submitted forms and information. This makes working with a skilled workers' compensation attorney vital to your case's success. In addition, it's almost certain that the insurance company responsible for your claim will have a team of lawyers working to minimize or justify denial of your injury claim, which makes having a highly-trained lawyer on your team a must. 
Not only will they be able to maximize the benefits or settlement you receive, but they can allow you to focus on healing while they gather evidence to prove your case. 
Does the TDWC Provide Different Benefits Than the Texas Workers' Compensation Commission Did? 
Generally, no. One could argue that the DWC provides more comprehensive services than the TWCC previously had. If you or a loved one are injured or become ill due to your job, there are several benefits that this division ensures you receive, including:
Necessary medical care 
Lost wage benefits
Burial costs
Death benefits for surviving family members
In some situations, coverage for pre-existing conditions is possible if you can prove that your job duties caused significant aggravation to it. Typically, the TDWC doesn't recognize increased pain to these types of conditions as eligible. But, every workmans' compensation claim is unique, with varying circumstances that can impact your ability to return to work. Consult with a qualified attorney to find out if you qualify.
Types of Benefits the TDWC Provides Injured Workers
In Texas, four primary income benefit types are available to employees who sustain a work injury or suffer from an occupational illness. These include:
Temporary
Impairment
Supplemental
Lifetime
Depending on which you qualify to receive, state law has a maximum benefit amount you can receive annually, as well as minimum benefit thresholds for some of these categories. Below is a brief overview of each: 
Temporary Income
These benefits are paid when you have been unable to work for more than seven days, whether partially or fully disabled. The DWC will determine the difference between your pre-injury wages and current weekly income to calculate the amount you would receive. The temporary income amount you receive will be 70% of that calculation. However, it's possible you could receive an amount that exceeds this guideline, but the maximum amount of time you can receive this benefit is 104 weeks regardless.
Impairment Income
When you have reached your maximum medical improvement (MMI) and are suffering from a permanent impairment, you may qualify to receive impairment income. This typically replaces temporary income and is determined by your doctor's impairment rating of your injuries once achieving your MMI. The amount you receive will be based on this rating percentage you are given. For every percentage point received, three weeks of this benefit will be paid to you at 70% of your average weekly wages. So, if your rating is 50%, you would receive this income from the workers' compensation insurer for 150 weeks. 
Supplemental Income
Much like the other income benefits provided by the insurer according to DWC regulations, supplemental income can be complex. In addition to caps on how much and how long you can receive this benefit, it's designed only for those who:
Are rated at 15% impaired or more, and,
Haven't gone back to work or are now earning 80% or less of their previous weekly wage average, and
Are trying to find work, and,
Didn't accept a lump sum payment of an impairment income benefit. 
The calculation used to determine how much your benefit should be is equally complex. To decide on your supplemental income payment amount, the TDWC figures out the difference between your average weekly wages and those you're currently earning. They then reduce this number to 80% and compensate you 80% of that amount. 
Lifetime Income Benefits
Should you or a loved one suffer catastrophic injuries on the job, lifetime income benefits may be necessary at the end of the entire process. Typically, this income gets paid to workers who suffer severe, life-changing injuries that make working all but impossible. The level of harm one must suffer to qualify typically could include any of the following:
Blindness in both eyes
Amputation of both feet or hands
Loss of a hand and afoot
Paralyzation of at least two limbs
Permanent brain damage that severely impairs basic function
Severe burns over 40% of the body 
Third-degree burns on your face and hands
Payments are usually based on 75% of your average weekly income, and you can expect these benefits to increase every year by 3%.
Find this confusing? The workers' comp attorneys of Morgan & Morgan are well-versed in the complicated formulas used by the TDWC to determine these benefit amounts. Contact our firm to set up a consultation to learn more about this process and how we can assist in maximizing your income benefits. 
Personal Injury Lawsuits and Texas Workers' Compensation Claims
Normally, when an employee receives workers' compensation benefits, they can't sue their employer civilly for pain, suffering, or negligence. There are exceptions to this rule, though, and a knowledgeable personal injury attorney can let you know if you meet one of these required criteria to bring a suit:
Your employer didn't carry a workers' comp insurance policy, or,
An outside party (third-party) caused your injuries (defective equipment, car accident, premises liability, etc.)
Keep in mind that fellow employees don't usually fall into the category of a third party. 
 
Scroll down for more
Recent verdicts & settlements
How it works
It's easy to get started.
The Fee Is Free™. Only pay if we win.
Results may vary depending on your particular facts and legal circumstances.
Step 1

Submit
your claim

With a free case evaluation, submitting your case is easy with Morgan & Morgan.

Step 2

We take
action

Our dedicated team gets to work investigating your claim.

Step 3

We fight
for you

If we take on the case, our team fights to get you the results you deserve.
---
Client success
stories that inspire and drive change
Explore over 55,000 5-star reviews and 800 client testimonials to discover why people trust Morgan & Morgan.
Results may vary depending on your particular facts and legal circumstances.
FAQ
Get answers to commonly asked questions about our legal services and learn how we may assist you with your case.
Morgan & Morgan
How Long Do I Have to File a Worker's Compensation Claim in Texas?

Employees injured on the job in Texas only have a year to file for benefits from the TDWC. After that, this clock starts rolling on the day they initially were injured or discovered they contracted an occupational illness. Failing to meet this deadline means your employer won't be held liable for your injuries. While there are some exceptions to the rule, it's crucial not to miss this deadline.

What if the Insurer disputes my Workmans' Comp Claim?

For most claims, an employer's insurer has to start paying benefits within 15 days of being notified that an injury occurred if the employee is eligible for benefits. If an employer's insurance company wants to dispute your claim, they have to do so within 60 days of receiving it. 

To do so, they will have to notify you and the TDWC in writing of its denial and must state the following facts to be considered a valid notice:

Informs the employee of their right to request a benefit review conference (BRC), and,
Gives specific reasons why they refused to pay the claim, and,
Provides direction on how to get additional information about the claim denial from the TDWC.

It's important to note that once this written notice has been given to you, your employer and their insurer can only defend their refusal with the reasons outlined in their notification. If the TDWC finds that their refusal to compensate you is based on unreasonable grounds, they could be fined up to $25,000 a day for their bad faith actions against you.

Can You Help Me Appeal a Texas Workers' Compensation Denial?

Morgan & Morgan workers' compensation attorneys help injured employees throughout Texas whose benefit claims were denied. Common excuses insurers use to avoid paying compensation include:

Denial an injury occurred while at work
Claims the hurt employee is making a fraudulent claim
Blames a pre-existing condition for the worker's injury

A workmans' compensation claim denial is not the end of your options for compensation. In fact, it's not all that uncommon for perfectly legitimate claims to be denied in the first place. Once you receive a denial letter, schedule a free consultation with a skilled workers' comp attorney at Morgan & Morgan right away. There are strict deadlines and criteria for filing an appeal successfully, and we can walk you through the entire process.

You Need the Top Work Injury Firm in Texas on Your Case

Morgan & Morgan is dedicated to Texas workers who got hurt on the job and were later denied the compensation they need to heal. Trust our experienced lawyers to be your skill advocate. Since 1988, hurt employees throughout The Lone Star State have come to our firm for help. This is because we have the extensive training and expertise to represent your injury claim effectively. 
 
No matter how challenging your case may be, we won't leave your side. Every case we take has our total commitment to providing top-quality representation. Our team of worker's compensation lawyers works tirelessly to get you the benefits, settlement, and/or judgments you deserve, including:

Lost wages
Past and future medical costs
Diminished work capacity
Mental anguish
Disfigurement and scarring
Permanent disability 
Wrongful death
And more

When you hire our firm, you get a team of highly-trained lawyers by your side who genuinely understand the struggles you are facing. Don't fight this alone. We're here to help 24/7. Please fill out our brief contact form to get started today.
Scroll down for more
Load More