Car Accident Police Report NYC
The Fee Is Free™. Only pay if we win.
America's Largest Injury Law Firm
Protecting Families Since 1988
$15 Billion+ Won
800+ Lawyers Nationwide
Free Case Evaluation
Tell us about your situation so we can get started fighting for you. We tailor each case to meet our clients' needs.
Results may vary depending on your particular facts and legal circumstances.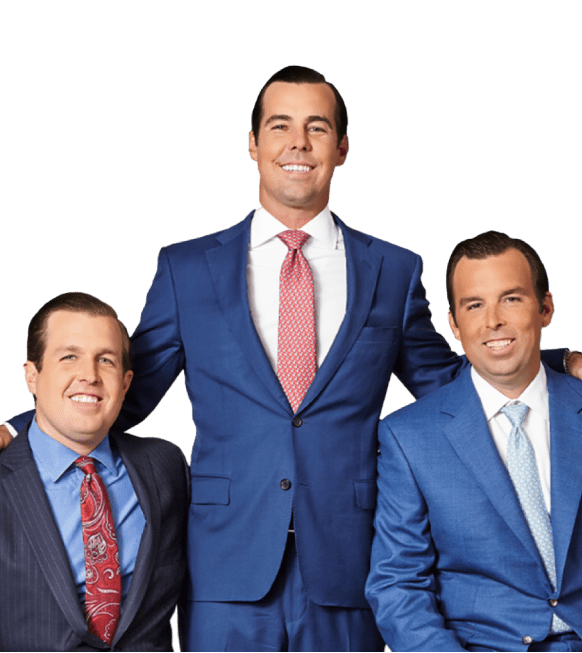 Car Accident Police Report NYC
A police report is one of the most vital documents you will need after getting injured or losing a loved one in a car accident. Besides the report, you need a powerful law firm in your corner to protect your rights. That's where Morgan and Morgan gets into the picture with a free, no-obligation case evaluation for accident victims. With the report on one hand and a Morgan and Morgan attorney on the other hand, there is no single insurance company in New York or beyond that's too big or difficult to take on.
Car Accident Police Report Explained
A car accident police report is just what it sounds like — a formal document created by law enforcement officers who respond to a motor vehicle collision in New York City. When the police respond to the accident scene anywhere within the city and beyond, one of the things they'll do is gather information about the accident and then create a report. So, how important is such a report, and when does it's importance come into play? More on that below.
Reasons To File a Police Report After a Car Accident in NYC
When you file a car accident claim with an insurance provider, they will not believe your version of the story, even if you're bleeding profusely or covered in a gauze wrap from head to toe. To the insurer, your injuries or damages won't matter unless you substantiate them. That's one of the things a car accident report can help you with.
 
This report serves as an official record of the incident and reveals critical information about how the accident happened. It clears any doubts that the accident actually occurred and supports your claim for insurance purposes or legal proceedings.
 
It's not uncommon to encounter disagreements about fault or responsibility for the accident, given that insurance companies are always keen on protecting their own selfish interests. From our experience dealing with these companies, we know they'll take advantage of any loophole to avoid liability or pay out less than you deserve when you file a claim.
 
But that's not an easy thing to do when you have a police report. As you would expect, insurance providers are more likely to believe a police officer's objective assessment than your own version of events. Moreover, it's actually a good idea to keep a copy of the police report for your own records. You can always refer back to this record in the future if a dispute arises later with the other party, insurance companies, or legal representatives.
What to Expect In a Car Accident Police Report
Now that you understand just how important this document is to your case let's discuss, in more detail, what it entails.
 
First, as we touched on earlier, it will contain the details about the accident itself, such as the date, time, and location. This information may seem irrelevant on paper, but it could be the difference between winning your case, settling for less, or going home empty-handed.
The report also mentions everyone involved in the accident, including the drivers, passengers, and witnesses. Your attorney will need this information to conduct further investigation and, if need be, obtain statements or testimonies regarding the accident.
 
You should also expect a detailed description of the accident in this document. By 'description', we mean the sequence of events leading up to the collision and a summary of what happened during and immediately after the incident. It may also touch on factors that might have led to the accident, such as bad weather, roads, or malfunctioning traffic signals.
 
The police officer who writes the report will often include their observations and findings about the accident, including any property damage and bodily injuries sustained, and their opinion on the party at fault.
 
In accidents that involve serious injuries, this document will note down the nature and extent of the injuries suffered, the type of medical treatment provided at the scene, whether any individuals were transported to a hospital for further care, and any other relevant information.
When To File a Police Report
In New York City, the general guidelines state that you must report the accident to the Department of Motor Vehicles (DMV) if certain conditions are met.
 
Say the accident resulted in property damage amounting to $1001 or more; you will need to file a report. That requirement includes situations where vehicles or other property, such as building structures or parked cars, are damaged extensively.
 
This rule also applies if anyone involved in the accident was injured or killed, regardless of the extent of the property damage. The safety and well-being of individuals involved in the accident take precedence in such cases.
 
However, some exceptions may also apply in certain accidents. For example, if the accident only resulted in property damage of $1000 or less, the drivers involved need only exchange their information with each other, such as:
 
●      Driver licenses
●      Automobile insurance information
●      Vehicle registration details
 
Finally, note that if the accident caused damage to a parked car, other property, or a domestic animal, you are required by New York City's laws to locate the owner of the property and then contact the local police. While this step ensures that appropriate actions are taken to address the situation, you won't need to file a car accident report with the city.
How to File
To file a car accident police report in New York City, follow these easy steps:
 
Visit the Department of Motor Vehicles (DMV) website, and locate the Report of Motor Vehicle Accident (MV-104) form, usually available in PDF format.
 
Download and fill out the MV-104 form, then file it electronically through the DMV website.
How to Obtain a Copy of the Police Report
For many different reasons, including those we've discussed earlier in this article, you may need to obtain this report.
 
Here's how to go about it.
 
Call or visit the local police station handling the case and inquire if your report is available for retrieval. They will be able to inform you about the availability of the report and any associated fees for obtaining a copy.
 
Alternatively, for reports already filed and processed by the Department of Motor Vehicles (DMV), you can access them through the DMV website.
On the website, locate the Crash (Accident) Reports section, and then click on the provided link to retrieve the report.
Scroll down for more
Recent verdicts & settlements
Results may vary depending on your particular facts and legal circumstances.
Scroll down for more
Results may vary depending on your particular facts and legal circumstances.
How it works
It's easy to get started.
The Fee Is Free™. Only pay if we win.
Results may vary depending on your particular facts and legal circumstances.
Step 1

Submit
your claim

With a free case evaluation, submitting your case is easy with Morgan & Morgan.

Step 2

We take
action

Our dedicated team gets to work investigating your claim.

Step 3

We fight
for you

If we take on the case, our team fights to get you the results you deserve.
---
Client success
stories that inspire and drive change
Explore over 122,576 5-star reviews and 800 client testimonials to discover why people trust Morgan & Morgan.
Results may vary depending on your particular facts and legal circumstances. Based on Select nationwide reviews
FAQ
Get answers to commonly asked questions about our legal services and learn how we may assist you with your case.
Morgan & Morgan
What Is the Deadline for Filing a Car Accident Police Report in NYC?

If the accident meets the minimum threshold for filing a report, you must do so within 10 days of the accident. If you fail to file the report, you risk getting your driver's license suspended or facing other penalties depending on the specifics of the accident.

Are There Any Fees Associated With Obtaining the Report?

Yes, if you prefer accessing this record online, which is usually convenient, the total amount payable for this service is $22. This fee covers a $7.00 search fee and a $15.00 report fee for each individual report requested.

What Should I Do if It Contains Incorrect Information?

Sometimes, it may be necessary to correct the report. This is especially true if you notice obvious errors. To fix these errors, you will need to immediately contact the officer who wrote the report immediately by visiting the precinct and explaining the need for correction or amendment.
 
While it is uncommon for such reports to be changed upon request, certain instances may warrant the need to make corrections, especially if the incorrect information could significantly impact the case. Take, for example, a situation where the officer got the day and date wrong or recorded an incorrect license plate number. In that case, if you can verify the correct day, date, and plate number, the officer will likely agree to change the information.
 
Again, it is very unlikely but not impossible for such errors to occur. Police officers are trained to be thorough with their reporting because courts often refer to these reports when adjudicating such cases.
 
If the police officer agrees to amend the report, they will check the box labeled "AMENDED REPORT" at the top section of the report.

How Long Does It Take To Receive the Report?

Accident reports in New York City become accessible for searching and ordering within a specific timeframe, which varies depending on the location of the accident and the entity that filed the report, whether the police or a motorist.
 
If filed electronically for an accident that occurred in one of the five boroughs of New York City, you'll need to wait a minimum of 14 days after the accident for the report to be available in the government system. However, if the report was submitted in paper format, the waiting period extends to at least 30 days after the accident.
 
For motorist reports filed from any location within New York State, you must wait at least 60 days after the accident for the report to become available.

Can I Request a Copy of Someone Else's Report?

Yes, in most cases, you can. You just need to indicate that you are a third party when you request the report. Then, you will need to provide all other required information and pay the fees involved to obtain the report.

How Long Are Car Accident Police Reports Kept On Record in NYC?

The DMV keeps accident reports, both from motorists and police, for a total of four years from the date of the accident. However, certain exceptions may apply in situations where the commissioner of the DMV receives written notice during the last year of the four-year period requesting the retention of specific papers or documents. In that case, they will keep those papers for another four years.

Are Car Accident Police Reports Confidential?

Not in New York City. The city makes these reports public after a 60-day holding period.

What Other Documents Will My Lawyer Need to Support My Case Besides the Accident Report?

The car accident police report aside, a lawyer may need your medical records related to the accident. Like the accident report, these medical records will reveal more details about the injuries you sustained, the medical treatment you received, and the expenses incurred. They can also help establish just how serious your injuries are, how they impact your daily life and the damages you may be entitled to.
 
The attorney will also need your medical bills and evidence of any out-of-pocket expenses you incurred from the accident to calculate your financial losses.
 
The same applies if you had to miss work or experienced a loss of income due to the accident; since New York is a no-fault state, you can file a claim with your own insurance provider to recover lost wages. For such a claim to succeed, you will need your employment records, pay stubs, or a letter from your employer verifying your time off and the corresponding loss of wages.
 
If the accident caused property damage worth over $1000, the attorney would need estimates, invoices, or receipts for repairs or replacements. Any photographs or videos you might have taken at the accident scene or of your injuries can also prove valuable in such situations. The same applies to all communication related to the accident, such as correspondence with insurance carriers and any witness statements or contact information.

Let Morgan and Morgan Handle Your Car Accident Case In NYC

Having a car accident police report is a great thing. But what's even better is an experienced attorney who can utilize this report to your advantage. With over 30 years of experience fighting for the rights of the injured and deadling with insurance companies, big and small, Morgan and Morgan stands out in this area of law. For context, we have recovered over $15 billion, worked with over 300,000 clients, and faced countless insurance companies in and out of court.
 
Fill out our free case evaluation form now to have your case reviewed by one of our car accident experts.
Scroll down for more
Load More