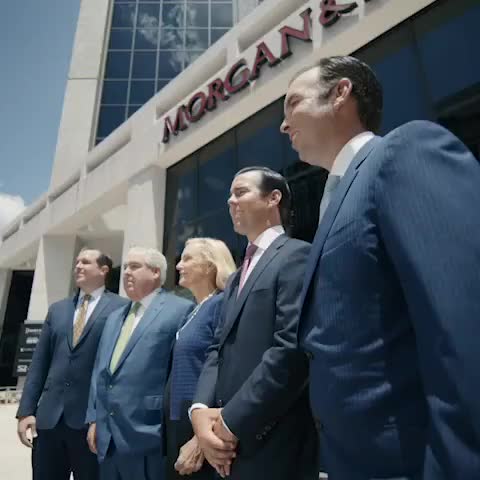 $15 Billion+ Won
•
800+ Lawyers Nationwide
•
The Fee is FreeTM, Only Pay If We Win
•
America's Largest Injury Law Firm
•
Protecting Families Since 1988
•
Lawyers Who Care
Morgan & Morgan is America's largest personal injury law firm, with offices all over the country. But Kentucky is where our founder, John Morgan, was born and raised, and it holds a special place in our hearts. That's why we have six offices in the state, including two here in Louisville. At this office, our attorneys specialize in workers' compensation cases.
Workers' compensation (aka "workers' comp") is insurance that provides benefits and wages to people who were hurt on the job. Kentucky, like most states, entitles full and part-time employees to workers' compensation benefits, although (unlike most states) these workers can opt out of these benefits if they so choose.
If you were injured on the job and your employer's insurance company denied your workers' compensation benefits, you may be able to file a lawsuit to recover what you are owed. Contact us for a free, no-obligation consultation, and keep reading to learn more.
The Fee is FreeTM Only Pay If We Win.
Submit a Free Case Evaluation
You can find out if you qualify immediately.
Get a Call From Us
Our specialists will walk you through your case and collect all the right information to win your case.
Let Us Get to Work
Our specialized attorneys will handle every step of your case from start to finish. You don't pay until we win.
Call Us Now
Hear From Our Clients
We've helped over 300,000 families across the United States. See what they have to say.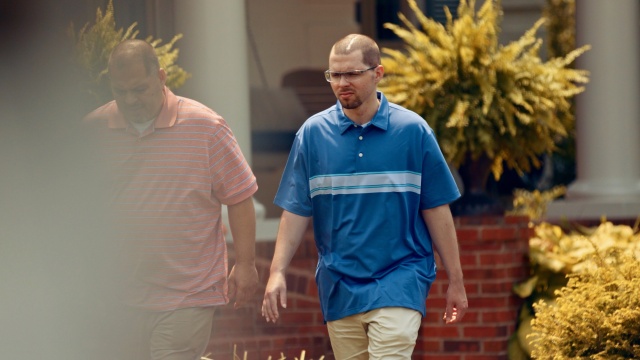 Our Personal Injury Lawyers
Have Over 55,000
5-Star
Reviews
They were caring and concerned about my case. They fought harder then I had intercepted. Communicated in many ways to make sure I understood. Thank you.
Georgia
Workers' Compensation
The staff was amazing, they treated me with the utmost respect and professionalism. Kept me informed every step of the way about my case. Always asked how I was doing and was prompt with responding to any of my questions or concerns. They are a great team!
Antonia
Premises Liability
Morgan and Morgan is truly the best law firm! PERIOD! You could consider yourself blessed when they take your case. Immediately, you can breathe. Anxiety goes from a 10 to 0! I needed them 3 TIMES! I wish I didn't have to hire an attorney but my family and I were blessed. We won every single time! Insurance companies truly know that they will take it to court! I got settlements for all 3 lawsuits. Never stepped a foot into a courtroom. Thank you so much Morgan & Morgan!
The entire Morgan & Morgan team, including my case manager Michelle Hill, have been a blessing! From the first phone call I made to them, they have been extremely compassionate, very helpful, and 100% professional. I would recommend Morgan & Morgan to anyone because THEY CARE!
Results may vary depending on your particular facts and legal circumstances.
See More
See Our Nationwide Results
We've won over $15 Billion for our clients in cases of all types. Let us work hard for you.
$28,450,105
Medical Malpractice
$8,800,000
Premises Liability
$1,331,245
Social Security
Results may vary depending on your particular facts and legal circumstances.
Louisville Crittenden
How Does Workers' Compensation Work?

Workers' compensation claims usually unfold like this:

A worker is hurt on the job.
They report the injury to their employer within 30 days.
They undergo an immediate medical examination to determine the full extent of their injuries.
They file a workers' compensation claim seeking benefits (see below).
Their employer's insurance company approves or denies their claim.

If the claim is approved, the worker should receive some combination of the following benefits:

Lost wages
Medical treatment
Disability benefits
Vocational training (if they can no longer do their job)

Importantly, workers do not have to prove that their employers were negligent or responsible in order to receive workers' comp benefits. In other words, an employer doesn't have to have done something wrong in order for the worker to receive benefits.

If a claim is denied, a worker can then enlist the help of an attorney to try and recover the benefits they need.

Which Injuries Can You File a Claim For?

Seemingly any injury could qualify for workers' comp benefits, but here are some of the most common:

Head and brain injuries
Broken bones
Torn ligaments
Herniated disks
Hearing damage/loss
Eye injury/blindness
Repetitive motion or aggravation injuries
Burn injuries
Illness from exposure to toxins (e.g., mesothelioma)

These injuries can occur because of hazardous work environments, faulty machinery, or they may be unavoidable. The employer does not have to be at fault in order for the worker to have a valid workers' comp claim.

In a perfect world, all valid workers' comp claims would be approved quickly and in full. In reality, many insurance companies deny, delay, or undervalue these claims, which can be incredibly frustrating. That's why you should contact an attorney.

A workers' compensation lawyer can increase your chance of recovering all the benefits you need and deserve. They'll review medical records, interview witnesses, and consult experts to build the strongest claim or case possible. That way, you can focus on getting better.

A wounded worker can quickly become mired in medical bills, anxiety, and even depression. They need an advocate in their corner who can fight for them and help get their life back on track.

Workplace injuries can devastate a person's health, career, finances, and quality of life. If you were hurt on the job and denied workers' compensation benefits, contact us right away for a free case review. Our Louisville workers' compensation attorneys are skilled, experienced, and tenacious. We won't settle for anything less than full compensation for injured workers.

Morgan & Morgan has recovered more than $15 billion for our clients, and we may be able to help you get back on your feet. It costs nothing to hire us, and we get paid only if you win. Contact us today.

¿Usted tiene preguntas acerca de su caso en español?

Los abogados de lesiones personales de Morgan & Morgan entendemos lo importante que es resolver todas sus preguntas legales en el idioma en el que usted pueda entender mejor. Por eso contamos con una sección de Preguntas Frecuentes en nuestra página de abogados.com. Recuerde que en caso de ser victima de un accidente y necesitar ayuda legal, usted cuenta con los abogados de Morgan & Morgan. Siendo el bufete de abogados de lesiones personales más grande de los Estados Unidos, contamos con los recursos y la experiencia que usted necesita para defender sus derechos. ¡La justicia es derecho de todos!
Last updated on
Jun 07, 2023