What Are Some Examples of Columbia Gas Settlements?
Rating Overview
Based on 791 Reviews
The Fee Is Free™. Only pay if we win.
America's Largest Injury Law Firm
Protecting Families Since 1988
$15 Billion+ Won
800+ Lawyers Nationwide
Free Case Evaluation
Tell us about your situation so we can get started fighting for you. We tailor each case to meet our clients' needs.
Results may vary depending on your particular facts and legal circumstances.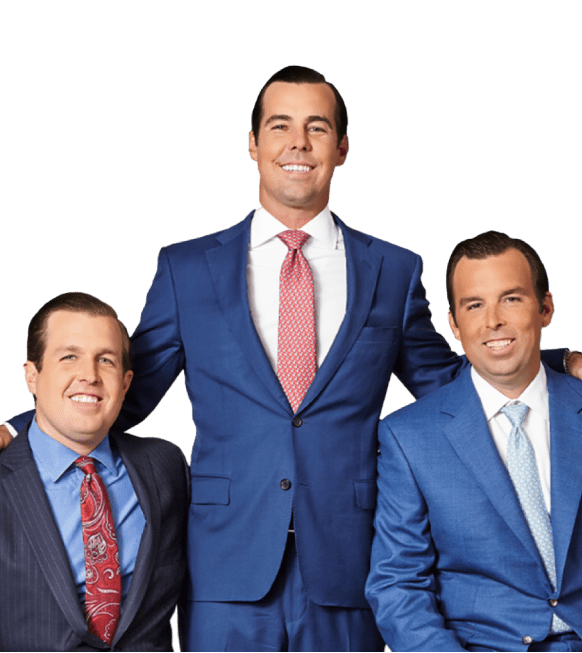 Columbia Gas Settlements
What happened on September 13, 2018, was unthinkable. Around 4:15 in the afternoon, reports of fires and explosions came flooding into emergency services in Merrimack Valley, Massachusetts, from the towns of Lawrence, Andover, and North Andover.
In a short span of time, 40 homes were engulfed in flames, and as many as 80 individual fires were reported. One person lost their life, and 30,000 residents were forced to evacuate their homes and the area immediately.
The governor of Massachusetts declared a state of emergency the following day. This tragic accident was all due to a faulty procedure performed at the Columbia Gas Company. The company later pleaded guilty to violating federal pipeline safety laws, and Columbia Gas settlements exceeded 143 million in payouts to eligible residents and more than 10,000 businesses.
Scroll down for more
Recent verdicts & settlements
How it works
It's easy to get started.
The Fee Is Free™. Only pay if we win.
Results may vary depending on your particular facts and legal circumstances.
Step 1

Submit
your claim

With a free case evaluation, submitting your case is easy with Morgan & Morgan.

Step 2

We take
action

Our dedicated team gets to work investigating your claim.

Step 3

We fight
for you

If we take on the case, our team fights to get you the results you deserve.
---
Client success
stories that inspire and drive change
Explore over 55,000 5-star reviews and 800 client testimonials to discover why people trust Morgan & Morgan.
Results may vary depending on your particular facts and legal circumstances.
FAQ
Get answers to commonly asked questions about our legal services and learn how we may assist you with your case.
Morgan & Morgan
What was the cause of the Columbia Gas explosion?

Authorities that inspected the cause of the explosion concluded that the explosions came from overpressurized gas lines. The gas company failed to account for crucial pressure sensors while workers were replacing centuries-old cast-iron pipes in the town of Lawrence. By omitting that critical safety step, highly pressurized gas flooded into the area's distribution system at massive levels.

A Columbia Gas-contracted work crew was executing an approved work package to replace the old low-pressure cast-iron distribution system. The old system relied on 14 regulator stations that controlled the gas at the required pressure. Once the old system was disconnected, it began to lose pressure; regulators then responded to the loss of pressure by totally opening, allowing the full force of the gas to rush into the distribution system. 

Even though there was a Columbia Gas monitoring center in Columbus, Ohio, that received two high-pressure alarms for the South Lawrence gas pressure system, the workers at that facility had no way to control the pressure by closing or opening valves. They could only advise those in the field, and it only took minutes for the disaster to occur.

The company cut corners, acted in reckless disregard, and violated the federally mandated Pipeline Safety Act resulting in massive damages to property, the displacement of 8,000 residents, 22 severe injuries, dozens of minor injuries, and one teenage fatality.

For months afterward, residents were still uprooted and without service. For many, the explosion was a defining point in their lives, and years later, Merrimack Valley residents worry about their own safety and the safety of their homes. Furthermore, the economic impact for businesses may be felt for years to come from a loss of services performed and sales.

When did the Department of Public Utilities approve a settlement?

On October 7, 2020, the Department of Public Utilities approved a settlement agreement where Columbia Gas of Massachusetts had to payout $56 million for the Merrimack Valley explosions. Further requirements for the settlement were that Columbia Gas had to leave the state of Massachusetts and transfer all assets to competitor Eversource Energy.

The funds from this settlement were earmarked to help with debt relief to 26,000 low-income gas customers and provide funding to clean energy and energy efficiency measures in older homes and buildings in the affected areas. Monies recovered wiped out about $15 million in accumulated gas bill debt for low-income residents. Furthermore, the settlement was a means to hold Columbia Gas accountable for its gross negligence.

What is a class-action lawsuit?

A class action is a method that allows one or more plaintiffs to file and prosecute a lawsuit on behalf of a larger group as a means to manage the case, which would be overwhelming if each plaintiff were to file individually. Class action lawsuits are for people or businesses that have suffered a common injury due to the defendant's negligence. However, a class action does much more than simply supply a method to contain too many plaintiffs. It also addresses absent parties. 

Class actions can be addressed in either state or federal courts; in the case of the Columbia Gas settlements, it was brought to a state court.

Why are class actions a good idea?

While each litigant could bring their own action, class actions are more practical because you have one group of witnesses, one group of experts offering their insights, one set of documents, and one set of issues to resolve.

Furthermore, everyone who the defendant injured may not rise to the level of bringing a lawsuit. For example, in the case of the Wells Fargo class action lawsuit, members of the class may have suffered relatively small damages from fees for unauthorized accounts. However, the bank was still held accountable for its actions and ordered to pay $393.5 million to the members of the class. It was distributed evenly, so everyone received some compensation.

If each litigant brought their own lawsuit stemming from a situation where hundreds or thousands of people were injured, not only would it be impractical for courts, but the first few plaintiffs might be awarded large sums of money, exhausting all available funds and leaving none for plaintiffs who win their case later.

Additionally, large companies like Columbia Gas are better able to financially bear the burden of defending against one case instead of hundreds. The sheer cost of defending multiple claims could further deplete available funds that would be better used to compensate victims.

What was the result of the class-action lawsuit against Columbia Gas?

Just two weeks after Columbia Gas agreed to plead guilty to violating the federal Pipeline Safety Act, a class-action lawsuit filed by Morgan & Morgan law firm received final approval from a Massachusetts Superior Court state judge. The case was a Civil Action and was brought on behalf of the people and businesses impacted by the actions of Columbia Gas. 

The complaint stated that Columbia Gas either knew or should have known the pipes were inadequate in design and improperly maintained, which could lead to such a disaster. The material the pipes were made of, cast iron and steel, were further known to be susceptible to tragic explosion.

The class suffered personal and real property damage, expenses from being displaced, lost wages, lost revenue for businesses, lowered property value, emotional distress, disruption, inconvenience, and the loss of use and enjoyment of property, as well as loss of goodwill.

The Columbia Gas settlements created a $143 million fund to distribute cash payments to the class members. The lump-sum payments varied depending on the level of disruption a class member suffered. The courts approved a formula that took into account the member's geographical location, household size, length of displacement, length of disruption of service, and what kind of property damage occurred if any. The sums ranged from $50 to $15,000 depending on the factors mentioned.

Who is a qualified resident to receive a payout for the Columbia Gas explosion? 

Anyone who resided, owned property, or owned a business in Lawrence, Andover, or North Andover on September 13, 2018, is considered a qualified resident. However, the deadline to file a claim that would entitle an individual impacted by the explosion expired on March 27, 2020, except for those who can provide evidence of extreme, extenuating circumstances that prevented them from filing the claim in a timely manner.

Why choose Morgan & Morgan for a class action lawsuit?

Hiring the right law firm for a class action lawsuit is critical. Payouts like the Columbia Gas settlements may not always be typical. Still, our track record of success is exceptional, and our resources are vast, which is necessary when taking on titans of industries such as Columbia Gas. Resources are also critical when you need to handle the volume of claimants, as with the Columbia Gas lawsuit.

A class-action lawsuit requires many steps starting with certifying the class. The lead plaintiff or plaintiffs must be chosen accordingly. A class-action law firm must be savvy in trying the underlying legal claim and show there is a proper legal claim against the defendants.

Notices to members of the class have to be notified by direct mail or through publications and the Internet. Then the case will either go to trial, or an out-of-court settlement will be reached. In the case of the Columbia Gas settlements, we took them to trial because our experience is that a judge is a better option to define the worth of body and property than a corporation. 

We're not afraid of big corporate attorneys either. For data breaches, we've already taken on Yahoo, Home Depot, Marriott International, Capital One, and Equifax. For unfair billing practices, our securities attorneys filed against the CEO of JPMorgan Chase.

Our attorneys can also assist individuals and businesses with filing complicated class-action claims if you receive a notice of a class-action lawsuit that impacted you. We can assist in collecting and analyzing relevant claim data to make sure you receive the maximum amount you're entitled to in the settlement. 

Big companies should not get away with negligence that causes innocent people to suffer. We have recovered billions for clients during the 30 years our family-owned business has been in existence. We're one of the largest law firms in the U.S., but we still think family is the top priority. That's why we believe our law firm is different. Contact us today if you think you could be eligible for a class-action lawsuit. Our free and no-risk case evaluators are standing by.
Scroll down for more
Load More