The Fee Is Free™. Only pay if we win.
America's Largest Injury Law Firm
Protecting Families Since 1988
$15 Billion+ Won
800+ Lawyers Nationwide
Free Case Evaluation
Tell us about your situation so we can get started fighting for you. We tailor each case to meet our clients' needs.
Results may vary depending on your particular facts and legal circumstances.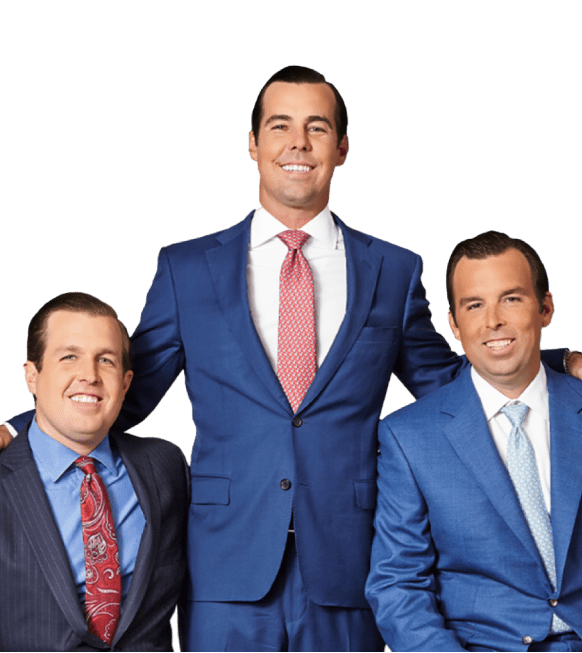 Car Crash Statistics in Boston
Are you concerned about road safety in Boston? If so, you're not alone. Recent car crash statistics in this city have revealed a trend every resident should be worried about.
 
From increasing vehicle speeds on major routes to frequent pedestrian accidents, no one is safe in Boston. If you or a loved one is a victim, you should consider contacting Morgan and Morgan for a free, no-obligation case evaluation. Before we get into that, let's first go over some of the statistics everyone's concerned about.
 
We'll start with one INRIX study conducted in 2020. The study found that, like San Francisco, Boston recorded a 45 percent surge in vehicle speeds. That explains the increase in pedestrian accidents in the area over the past few years.
 
The city also ranked fifth among Massachusetts cities in crashes involving pedestrians, with a distressing 139 reported incidents, 88 of which resulted in injuries or fatalities. However, it is worth noting that Boston, Cambridge, and Somerville are three cities in Massachusetts that have adopted "Vision Zero" policies aimed at eliminating deadly crashes.
 
Despite these strict policies, car accident rates in this vibrant city have gone through the roof. Just to give you some perspective, in 2022 alone, 26 lives were lost in these three cities due to traffic accidents, with pedestrians accounting for 16 fatalities.
 
Researchers also found that the rise in speed was especially prevalent among drivers using Interstate 95, a 92-mile highway that runs across the north-south axis.
 
Between 2015 and 2020, at least 2,917 crashes were recorded along Boston's Route 24, a 40.9-mile freeway that links Fall River with the city's metropolitan area.
 
While Boston, Cambridge, and Somerville are home to at least 13 percent of Massachusetts' population, the 26 traffic deaths represent 6 percent of the state's fatal crash victims for that year.
 
Additionally, among the 351 cities and towns in Massachusetts, 60 reported at least one pedestrian fatality in 2022. As expected, Boston witnessed the highest number of fatalities, with 12 reported cases, followed by Worcester (7) and Chicopee (5).
 
So, where does Boston rank when compared to other cities in the United States? That brings us to another study which found that the city is home to the top 10 roads where most accidents occur in the state. The study was specifically referring to Interstate 93. Only Baltimore in Maryland and Washington DC had more accidents.
Common Causes of Car Crashes in Boston
Boston is not different from any other American city when it comes to the common reasons for such accidents. We'll start with distracted driving, which mostly comprises texting while driving, talking on the phone without hands-free devices, or using navigation systems. Still on research, the NHTSA reports that it only takes five seconds of distraction, especially sending or reading a text, to cause an accident.
 
As we discussed earlier, driving over the speed limit is yet another problem in this part of the country, especially on highways like Route 95 and roads within neighborhoods. Aggressive driving behaviors such as tailgating, sudden lane changes, and running red lights are not only reckless but also among the common causes of car crashes here.
 
Adverse weather conditions have also played a role in car crash incidents in Boston for years. Keep in mind that this part of Massachusetts experiences heavy snowfall during winter, increasing the risk of accidents when driving on slippery roads.
 
Then there is the problem of impaired driving, which is just a nicer way of saying 'driving under the influence of alcohol or drugs.' Intoxicated drivers cannot make good judgments because they have slower reaction times and impaired coordination. These three are the perfect ingredients for a serious car accident.
 
Other less common yet possible causes include mechanical defects, poor road conditions, and age-related factors.
What To Do if Involved in a Car Crash in Boston
In the unfortunate event that you or a loved one is a victim of a car accident in Boston, you should take certain steps for your own safety and also to protect your claim if you decide to take legal action further down the road.
 
We'll go over these steps briefly.
 
The first and probably most important step is to seek medical attention. To do this, call 911 to report the accident and request an ambulance.
 
The second step, which involves documenting the accident scene, is equally important but will depend on how bad your injuries are. If you suffered serious injuries, gathering evidence would be the last thing on your mind, and that's totally understandable.
 
On the other hand, assuming you're not in serious pain after the accident and can move around, you should gather as much evidence from the accident scene as possible. We'll discuss the kind of evidence that could be valuable to your case shortly.
 
The third step is all about contacting an experienced car accident lawyer. Based on the car crash statistics in Boston we discussed earlier, it is unlikely that you will have a difficult time finding a car accident lawyer in this part of Massachusetts. In fact, the higher the accident rates, the more likely you will find law firms or attorneys offering legal representation for victims of car accidents in this city.
 
But there's one thing you should always bear in mind; all attorneys and law firms are not the same. So, don't assume they will offer the best legal representation just because they're licensed to practice personal injury law in Boston. We will go over some key factors to consider when looking for the right attorney to represent you in such a case.
What to Look for In a Car Crash Attorney in Boston
First of all, forget the idea that every personal injury attorney can handle a car crash case. That's not usually true. While they may have an idea of what these cases entail, bear in mind that each case poses unique challenges, even for some established attorneys.
 
That said, you need a lawyer with experience handling car crash cases specifically, not a general personal injury attorney. Such a lawyer understands Boston's complex traffic laws and how they could apply to your specific situation.
 
For example, did you know that Boston and the entire state of Massachusetts follow the no-fault car insurance system when it comes to accidents? Then there's also the issue of modified comparative negligence, not forgetting the strict deadlines that apply to each case.
 
Even after crossing that hurdle, the attorney will need to deal with mountains of paperwork and tight-fisted insurance companies that only care about their best interests, not the rights of the injured. If you don't choose a lawyer who specializes in these types of cases, you risk jeopardizing the entire claim.
 
Next, check whether the attorney has access to powerful resources to handle your claim. Given that Boston follows the no-fault system, there is always a possibility that you may need to file a claim with the other party's insurance company if you suffered serious injuries and you've exhausted your own insurance coverage.
 
The third-party claim aside, dealing with insurance companies can cause you so much stress and headache, and that's the last thing you want after while nursing injuries caused by an automobile accident or grieving a loved one who died in the accident.
 
These companies will do everything within their power to minimize your compensation or avoid liability altogether.
 
That's where the importance of powerful legal resources kicks in. You need a lawyer who can build a strong case for you and minimize the chances of the other party denying responsibility, playing with your emotions, or questioning your eligibility for compensation.
 
While at it, check the lawyer's results and then spare some time to read their reviews. What do their previous clients say about them? Are the majority pleased with their services?
The Importance of Hiring a Car Accident Lawyer In a No-Fault System
One of the most common misconceptions about the no-fault car insurance system is that any accident victim can file a claim and get approved. That's very far from the truth. Although this system is designed to make filing insurance claims much easier than the at-fault alternative, you should still expect to encounter some unique challenges along the way.
 
Let's take a quick look at examples of challenges you may encounter in the process of filing a no-fault claim after a car accident.
 
First, in a no-fault system, you have limited ability to sue. The only way you may be able to sue is if your case meets specific criteria, such as severe injuries or high medical expenses. This can limit your options for pursuing additional compensation beyond what your insurance policy provides.
 
Dealing with insurance companies can be stressful, even for some seasoned attorneys. That's because, as we discussed earlier, these companies may try to minimize payouts or deny claims to protect their profits. To achieve this goal, they may dispute the extent of your injuries, argue that the accident was partially your fault, or use other tactics to reduce the amount they have to pay.
 
The no-fault system has limits you should be aware of. For example, it may not cover all types of damages, such as property damage or pain and suffering. If your losses exceed the policy limits, you may need to explore other avenues for compensation, which include filing a third-party claim.
 
Then there's the burden of complex paperwork and documentation such as accident reports, medical records, and proof of damages, all of which are time-sensitive. Trying to understand the required paperwork without legal counsel and ensuring that you provide all the necessary information to the other party can be overwhelming. It's even worse when you are still recovering from your injuries.
Scroll down for more
Recent verdicts & settlements
How it works
It's easy to get started.
The Fee Is Free™. Only pay if we win.
Results may vary depending on your particular facts and legal circumstances.
Step 1

Submit
your claim

With a free case evaluation, submitting your case is easy with Morgan & Morgan.

Step 2

We take
action

Our dedicated team gets to work investigating your claim.

Step 3

We fight
for you

If we take on the case, our team fights to get you the results you deserve.
---
Client success
stories that inspire and drive change
Explore over 55,000 5-star reviews and 800 client testimonials to discover why people trust Morgan & Morgan.
Results may vary depending on your particular facts and legal circumstances.
FAQ
Get answers to commonly asked questions about our legal services and learn how we may assist you with your case.
Morgan & Morgan
What if I Cannot Afford a Lawyer?

You don't have to worry about not being able to afford a lawyer. At Morgan and Morgan, we serve our clients on a contingency basis, which means we only get paid if we win the case. 

Why Should I Trust Morgan and Morgan With My Case?

Our attorneys have been fighting for the rights of the injured since 1988, having recovered over $15 billion as compensation so far. Besides, with an army of over 900 lawyers, unlimited resources, and a solid track record of winning, you can rest easy knowing that America's largest injury firm has your best interests at heart. And because we are the nation's most powerful injury firm, we are never afraid to go to court if the other party refuses to settle.

How Do I Contact Morgan and Morgan?

To contact us about your case, all you need to do is fill out our free case evaluation form. One of our legal representatives will review your case and get in touch with you to discuss your options. If you have a valid claim and you choose our firm to handle the case on your behalf, we will walk you through the client intake process and officially welcome you on board, where every client is handled like family and every case is tackled with the seriousness it deserves.

Let Morgan and Morgan Handle Your Car Crash Case

Based on the car crash statistics in Boston we discussed earlier, you should expect insurance companies to be well-prepared to challenge your claim. This is because they've seen it all when it comes to such cases.
 
Remember, the higher the accident rate, the more claims are filed. And since insurance is business, you shouldn't expect an easy path to compensation. That is where Morgan and Morgan comes in to provide the legal representation you need to succeed with your claim. But first things first, we will need to review your case to determine whether you have a valid reason to seek compensation.
 
So, fill out our free case evaluation form today to get started.
Scroll down for more
Load More