Overtime Attorneys in Alabama
The Fee Is Free™. Only pay if we win.
America's Largest Injury Law Firm
Protecting Families Since 1988
$15 Billion+ Won
800+ Lawyers Nationwide
Free Case Evaluation
Tell us about your situation so we can get started fighting for you. We tailor each case to meet our clients' needs.
Results may vary depending on your particular facts and legal circumstances.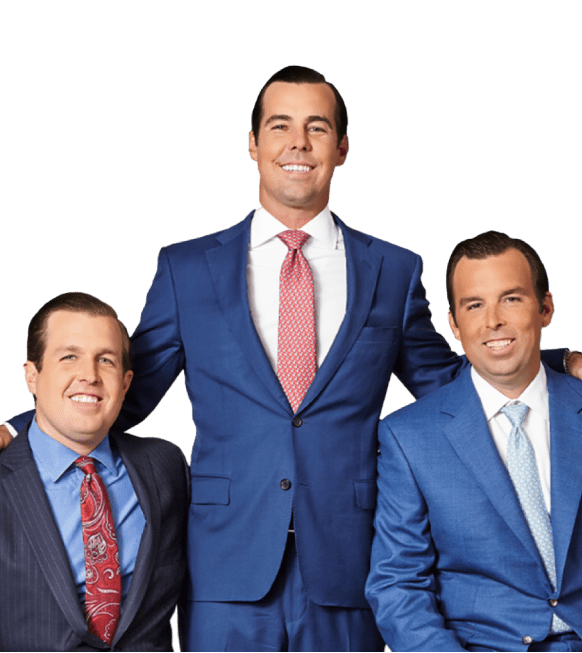 Overtime Attorneys in Alabama
It's important for employers and employees to respect one another and share equal bargaining power in their relationship. Most companies treat their workers with respect, acknowledging the fact that their labor produces profits.
Unfortunately, not all employers understand the importance of respecting their workers. Some companies, supervisors, and managers routinely engage in wage theft against their employees. 
According to research from the Economic Policy Institute, three recent years saw more than $3 billion in wages stolen from workers throughout the United States. Wage theft is a serious crime that often goes unpunished or even unnoticed in the state of Alabama. 
You may not realize it, but when you're not adequately compensated for your overtime hours, you're being made a victim of stolen wages. If this has happened to you, it's crucial to speak with a team of overtime attorneys in Alabama. 
Under federal law, employees have the right to be paid overtime wages when they work more than a standard 40 hours per week. If your employer has failed to acknowledge the value of your labor, reach out to the accomplished legal team at Morgan & Morgan. 
Workers should never forget that their labor is the source of their companies' revenue. Victims of overtime wage theft have the right to pursue the money they're rightfully owed, along with additional damages and compensation, in some cases.
If this has happened to you, reach out to Morgan and Morgan to schedule a free case evaluation.
Scroll down for more
Recent verdicts & settlements
Results may vary depending on your particular facts and legal circumstances.
Scroll down for more
Results may vary depending on your particular facts and legal circumstances.
How it works
It's easy to get started.
The Fee Is Free™. Only pay if we win.
Results may vary depending on your particular facts and legal circumstances.
Step 1

Submit
your claim

With a free case evaluation, submitting your case is easy with Morgan & Morgan.

Step 2

We take
action

Our dedicated team gets to work investigating your claim.

Step 3

We fight
for you

If we take on the case, our team fights to get you the results you deserve.
---
Client success
stories that inspire and drive change
Explore over 122,576 5-star reviews and 800 client testimonials to discover why people trust Morgan & Morgan.
Results may vary depending on your particular facts and legal circumstances. Based on Select nationwide reviews
FAQ
Get answers to commonly asked questions about our legal services and learn how we may assist you with your case.
Morgan & Morgan
What Are Wage Requirements in Alabama?

The federal minimum wage has been stagnant for many years. But while it remains the same, the prices of many essential items and services have increased. 

States have the power to raise the minimum wage above the federal standard. However, many, including Alabama, choose to follow federal minimum wage laws—Alabama State laws do not specify a minimum wage at all.

When most workers are hired on for a full-time job, they agree to receive a fixed hourly rate of pay. This rate is what they receive in exchange for providing roughly 40 hours of labor per week.

These same employees are generally entitled to receive overtime pay when they work more than 40 hours in a single week. Employers are required to provide 1.5 times their base rate of pay for every hour worked over their standard full-time scheduled hours. 

Suppose that you earn $10 per hour at your job. In a standard 40-hour workweek, you would earn $400. If your employer asks you to work 50 hours one week, ten of those work hours should be calculated as overtime. In this case, you should receive $15 per overtime hour. 

In other words, you should be paid $550 for the 50 hours you worked. While this type of calculation seems simple, some employers and businesses do not abide by federal wage regulations, whether out of carelessness or cunning.

If you believe you've been underpaid for your labor, you have the right to pursue compensation under the law. Consulting with an experienced team of accomplished overtime attorneys in Alabama will give you the highest likelihood of seeing a positive ruling on your behalf.

Exceptions to Overtime Pay Requirements in Alabama

Overtime wage regulations are intended to provide incentives for employees to work additional hours when companies need labor. Under Alabama State law, employers are permitted to require more than 40 hours a week. However, they're expected to compensate employees appropriately if they do so. 

To complicate matters further, some types of workers don't qualify for overtime pay rates under federal or state law. This leaves many people confused about why some workers put in long hours and don't receive overtime pay.

The federal statute that details the regulatory requirements regarding overtime pay is called the Fair Labor Standards Act (FLSA). Not every business or corporation is subject to the regulations described in the FLSA.

Even in those that are, not every type of worker qualifies as an "employee." There are many exemptions for federal overtime pay requirements. When a worker is classified as "exempt," they're not entitled to overtime pay. This is true no matter how many hours they rack up in a single week.

Some common examples of exempt workers include: 

Executives and other professionals paid on a salary basis
Volunteer workers
Independent contractors
Salespeople who usually work outside the business
Systems analysts, software engineers, and other computer specialists
Newspaper delivery workers
Workers at certain religious or non-profit educational centers
Seamen
Employees of small farms
Fishing operations employees
Criminal and private investigators
Domestic childcare providers 

If you don't fall into one of these exemption categories and you've been denied the payment you deserve, you may benefit from seeking the expertise of veteran overtime attorneys in Alabama. Morgan & Morgan will review the facts of your case and fight for your interests.

Don't let unscrupulous employers deny you the pay to which you're entitled as the result of your hard work. Reach out to our firm and let us help you determine the best course of action for your situation.

Damages in an Overtime Lawsuit

There are many ways in which tightfisted employers can violate federal overtime wage laws. Some of the most common types of violations include: 

Failing to accurately calculate work hours
Requiring employees to work after hours
Calculating overtime pay inaccurately
Failing to compensate employees for work-related activities 

Only non-exempt employees can file claims to recover damages in an unpaid overtime case. Filing a legal claim can help you to recover the money that you're owed if you've been cheated by your employer.

Our overtime attorneys in Alabama will formulate a strategy to help you hold your employer accountable for their actions and recover the money you're due. The payments resulting from a civil legal claim are known as "damages." Following a judge's ruling, the at-fault party is expected to make these payments to the plaintiff.

In an overtime payment claim, the at-fault party is the employer who failed to provide adequate compensation for your labor. The amount and types of damages you stand to recover will depend on the specific details of your case. 

Successful overtime lawsuits typically result in the employee recovering the wages they're owed. This may include any overtime premium you didn't receive for past labor.

In some cases, claimants can also recover interest on unpaid back wages. It's vital to let a legal professional handle your claim if you hope to secure interest along with the back pay you're due.

If you can demonstrate that your employer has acted in bad faith, they may be required to pay you additional compensation as well. This type of compensation is a fixed sum and is sometimes known as "liquidated" damages.

Ultimately, a team of overtime attorneys in Alabama will be best qualified to calculate the value of your claim. The seasoned employment law attorneys at Morgan & Morgan can figure out how much you have coming to you and make sure you get every last nickel.

How Much Does It Cost to Hire Overtime Attorneys in Alabama?

Trustworthy tort lawyers in the state of Alabama are compensated through contingency fees. In other words, they take their payment out of the total sum awarded in a successful settlement or suit—the client doesn't pay anything up front. 

We understand the financial difficulty that often results from being denied overtime pay. Contingency fees are one way we help ease the strain.

When you meet with a Morgan and Morgan attorney, they'll specify a percentage of the winnings from your overtime claim. They'll only receive the agreed-upon amount if and when they settle your claim or win your case at trial. 

Should Claimants Hire a Tort Lawyer With Trial Experience?

It's very important to hire a legal professional with plenty of experience in court. Though most civil claims don't result in formal litigation, you want to make sure that your attorney is comfortable handling going to court if it becomes necessary.

Typically, workers and their employers settle disputes informally, obviating the need for a trial. However, some claims require judicial arbitration. If your employer or their attorneys are uncooperative, you may need to file a lawsuit. 

Fortunately, the skilled employment law attorneys at Morgan & Morgan have decades of experience taking cases to trial—and winning. We have the specialized knowledge and skills to hold unscrupulous companies and employers responsible for their misdeeds. 

You'll never have to worry about a Morgan and Morgan lawyer accepting less than you deserve. If your employer isn't treating you fairly, we'll pursue your case as hard and as long as needed to ensure a favorable outcome.

Never hire an attorney or firm that lacks the experience to fight for you effectively. Our firm is home to more than 700 acclaimed legal professionals, all of whom have spent plenty of time arguing cases in the courtroom.

How Can a Morgan & Morgan Attorney Help in My Case?

When you haven't been properly paid for your work, reeking remuneration can be a stressful experience. You shouldn't have to handle the complex procedures of filing a legal claim against your employer on your own.

Working with the capable professionals at Morgan & Morgan will allow you to focus on your own financial responsibilities while we handle the legal details. We oversee all of the following elements of our clients' legal claims: 

Securing relevant evidence to prove wage theft
Speaking with witnesses or other relevant parties
Consulting with wage theft specialists if necessary
Accurately calculating the amount of money they might recover
Determining which state and federal regulations apply
Negotiating forcefully with the opposing party
Filing a lawsuit if formal negotiations fail 

When you choose Morgan and Morgan, you can rest assured that you have Alabama's premier litigators in your corner.

Let Morgan & Morgan Recover the Overtime Payment You Deserve

Employers have a duty to treat their workers fairly and with respect. Those who fail to adhere to federal or state overtime regulations should be held accountable, both legally and financially.  

If you've been underpaid in Alabama, you have the right to pursue a legal claim to recover the money you're due. At Morgan and Morgan, we have a long track record of winning fair compensation for our clients. We pride ourselves on fighting hard for the rights of the people, not those of big corporations.

Fill out our brief online contact form to schedule a free consultation with our Alabama employment lawyers. Let the experts at America's largest tort law firm recover the maximum compensation in your overtime case.
Scroll down for more
Load More