3M Earplugs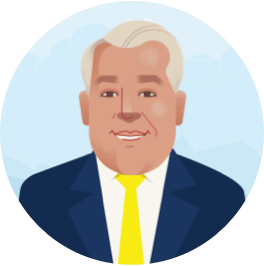 Find out if you are eligible for a 3M lawsuit
Take our
free
quiz to see if you qualify for a lawsuit.
Begin quiz
Our attorneys are evaluating claims that veterans and active-duty military personnel experienced major hearing damage because they wore defective 3M Combat Arms Earplugs (Version 2 — CAEv2). If you served in the U.S. military between 2003 and 2015 and used 3M earplugs, you may be entitled to compensation.
Multinational conglomerate based in Minnesota, The 3M Company, provided earplugs to the U.S. military for its soldiers to use in combat in order to protect the hearing of soldiers. 3M designed the plugs to block out loud blasts and noises associated with combat and testing on bases while allowing soldiers to hear crucial orders. However, 3M failed to notify the U.S. government that some of its plugs were faulty, which then may have caused partial or complete hearing loss to members of the military. We believe that veterans and active-duty military persons should be paid compensation because of their suffering after using the defective plugs.
Why Do the Earplugs Allegedly Cause Harm?
From 2003 to 2015, thousands of military members in conflict zones, such as Afghanistan and Iraq, used 3M's Dual-Ended Combat Arms Earplugs (Version 2 — CAEv2) that may have lead to partial or full hearing loss, or tinnitus. The plugs were intended to block loud noises and the sounds of explosions, while allowing soldiers to communicate freely with each other. Aearo Technologies, which was acquired by 3M in 2008, designed the plugs. A whistleblower stepped forward in 2018 and warned people of the design flaw. After the U.S. Department of Justice investigated the claims, 3M paid $9.1 million to the federal government to resolve the allegations that 3M knew there was a flaw in the plugs and supplied them anyway. The plugs have now been discontinued.
Important 3M Lawsuit Updates:
Internal 3M Documents Build A Case For Negligence 
A presiding judge in one of the 3M lawsuits has unsealed documents and depositions that seem to paint a damning picture of the company's safety efforts and sales tactics.
In a set of deposition records reviewed by Bloomberg Government, a 3M sales manager was asked if soldiers had a right to know that these earplugs were tested and rated for safety while they were being worn in a different configuration than the one service members were instructed to use. The sales manager said that he "didn't believe so." The sales manager also admitted that he had never personally instructed any service member on the proper way to use the earplugs.
The depositions also undercutted 3M's claim that the U.S. military knew about the issue with the earplugs from the start. In the depositions, 3M could not point to any document or call transcript which would indicate that any representative of the military had been informed. 
In a deposition record seen by ABC 3 WEAR-TV, an executive from Aero (the 3M-owned company that manufactures the earplugs) is recorded as answering "yes" to the question: "Is that okay, to sell a product and conceal information where it will have a negative effect on our soldiers?"The first 3M cases are expected to begin trial in early 2021.
3M Earplug Lawsuits Continue To Pile Up
As of January 2019, more than 1,000 defective earplug lawsuits have been filed against 3M. The lawsuits allege that 3M supplied the U.S. military with protective earplugs that were defective, and that 3M knew they were defective at the time.
Many of these lawsuits have since been combined into a multidistrict litigation (MDL). The purpose of this grouping is to speed the process along. MDLs also feature "bellwether" trials, essentially a sample trial that gives the attorneys on both sides an idea of what to expect, and which can help expedite settlement negotiations.
How Do the Plugs Cause Harm?
The product allegedly has a design flaw that centers on the fact that the earplugs are symmetrical in nature. The standard fitting instructions provided to military personnel could mean that the earplugs loosen and allow sound to enter the ear and ultimately exact damage on the wearer's hearing. As a result, some military personnel and veterans may be experiencing ringing in their ears or hearing loss.
How Can I File a 3M Earplugs Lawsuit?
To become involved in the lawsuit, potential plaintiffs need to have a diagnosis from a doctor of tinnitus at or around the time of discharge from the military and/or hearing loss resulting in an impairment rating with the U.S. Department of Veterans Affairs. The relevant time of service is 2003 and 2015. Eligible servicemen and women may be entitled to compensation for their hearing loss.
FAQ
What earplugs have been associated with hearing problems?
3M makes the dual-ended Combat Arms Earplugs, Version 2. From 2003 to 2015, service members who wore the earplugs were exposed to the potential for partial or total hearing loss. According to an investigation and reports from soldiers, the earplugs were too short to maintain a tight fit inside the wearer's ear, meaning that sounds could surpass the earplugs and put the user at risk for hearing damage.
Why did military members use the 3M earplugs, and how were they supposed to work?
Recognizing the serious danger of hearing loss, the armed forces issue earplugs to their personnel to protect against hearing damage.
The 3M dual-ended devices were intended to be inserted in one of two ways. Inserted in one direction, they were meant to protect a soldier's hearing from sustained and very loud noises such as tanks, aircraft, gunfire, roadside bombs, and heavy equipment. Inserted the other way, the earplugs were supposed to muffle artillery fire or explosive ordnance sounds.
The earplugs were provided on contract with the general purpose of hearing protection, but now veterans are coming forward with the arguments that the company misrepresented the effectiveness of the devices, did not disclose their defects, and exposed military personnel to risks of severe hearing loss.
What problems have soldiers reported?
Combat Arms Earplugs made by 3M were purportedly too short to be able to effectively fit the human ear. This meant that over time, the device could become too loose to protect against hearing damage. Some of the long-term damage reported by users includes tinnitus, permanent hearing loss and problems with balance.
Many service members contend the manufacturer led the government and soldiers to believe their hearing was protected from most potential damage during training or service when it wasn't.
What is tinnitus or military hearing loss?
Hearing loss is one of the most common problems reported by service members. The condition of tinnitus is marked by hissing, buzzing, or ringing sounds in the ears. It can be very hard for an affected person to hear someone speaking from even three feet away.
The U.S. Department of Veterans Affairs says that 2.7 million veterans currently get military disability benefits for tinnitus or hearing loss associated with their service. Since tinnitus is such a common issue reported by those who have served, some people who have been diagnosed might not realize that their hearing loss may be tied to defective 3M earplugs.
How widespread is this issue among vets?
It's unfortunately very common. The U.S. Veterans Administration estimates that 50% of veterans return with some degree of hearing loss or damage, ranging from often incurable tinnitus to even more severe conditions. 
As of 2017, more than 2.7 million veterans were receiving disability benefits for some kind of hearing loss or damage, and more than 20% of all vets who served between 2003 and 2015 are receiving disability benefits for hearing loss or damage. 
How many earplugs were sold under the contract?
Over 15,000 packages of Combat Arms Earplugs, with 50 pairs each, were provided per year under a 2006 contract with the Department of Defense.
Have any lawsuits been filed over defective 3M earplugs?
A company distributing the earplugs brought its concerns to the attention of the government in 2016. A qui tam lawsuit was filed over the earplugs, arguing that 3M had made misleading and false statements about the product and failed to disclose design flaws. In 2018, the Justice Department achieved a settlement with 3M, including an award to the government of $9.1 million.
Some individual service members could be entitled to compensation by choosing to participate in their own legal action. Hundreds of 3M earplug lawsuits have been filed in 2019.
Who could participate in a lawsuit over defective 3M earplugs?
The lawsuit mentioned above reimbursed only the government, not individual service members. Those who used Combat Arms Earplugs in the military between 2003 and 2015, and have been diagnosed with partial or total hearing loss, could still be eligible for benefits.
If you are curious about whether your hearing may have been damaged because of defective 3M earplugs, speak with one of our product liability lawyers about your options.
What wars were these earplugs issued to all military personnel?
The Iraq War
War in Afghanistan
War in North-West Pakistan (part of War on Terror)
War in Somalia
Operation Ocean Shield in the Indian Ocean
American-led intervention in Libya (2011- part of Libyan Crisis)
American-led intervention in Iraq (2014 – 2017)
American-led intervention in Syria (2014 to present)
Yemeni Civil War (2015 to present)
American Intervention in Libya (2015 to present)
Client Testimonial Videos
Dawn G.
Social Security Disability
Georgia J.
General Injury
Thomas T.
Cast Iron Pipes
Kathy S.
Medical Malpractice
Former Client
Auto Accident
Salvador R.
Auto Accident
Monty W.
Workers' Compensation
Christine C.
Medical Malpractice
Lafayette H.
Veterans Disability
Mike and Lynette R.
Hurricane Insurance
Robert S.
Social Security
Madeline A.
Hurricane Insurance
Alfred H.
Veterans Disability