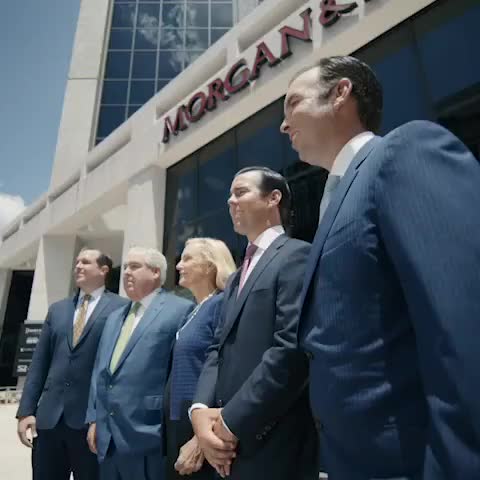 $15 Billion+ Won
•
800+ Lawyers Nationwide
•
The Fee is FreeTM, Only Pay If We Win
•
America's Largest Injury Law Firm
•
Protecting Families Since 1988
•
Lawyers Who Care
Proud sponsor of the Boston Red Sox!
Are you looking for an experienced personal injury lawyer in Boston, Massachusetts, to fight for you or your loved one? If so, you have come to the right place. At Morgan and Morgan, our Boston personal injury attorneys can help fight for your rights if you have been injured due to someone else's negligence or you are dealing with an insurance company that is unwilling to cooperate.
And because we have been fighting for the rights of the injured since 1988, we understand the pain you or your beloved may be going through. That is why we offer a free, no-obligation case evaluation. And if you have a valid case, you will only pay us if we win.
The Fee is FreeTM Only Pay If We Win.
Submit a Free Case Evaluation
You can find out if you qualify immediately.
Get a Call From Us
Our specialists will walk you through your case and collect all the right information to win your case.
Let Us Get to Work
Our specialized attorneys will handle every step of your case from start to finish. You don't pay until we win.
Call Us Now
Hear From Our Clients
We've helped over 300,000 families.
See what they have to say.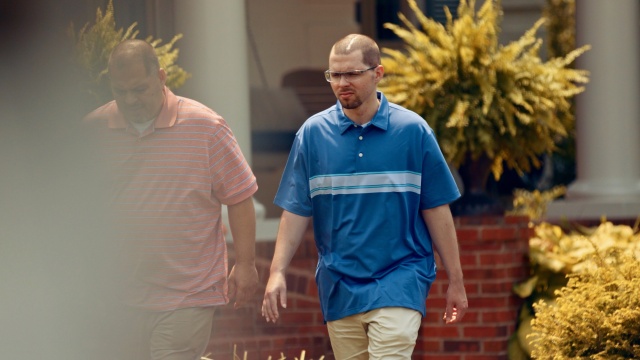 Our Personal Injury Lawyers
Have Over 55,000
5-Star
Reviews
They were caring and concerned about my case. They fought harder then I had intercepted. Communicated in many ways to make sure I understood. Thank you.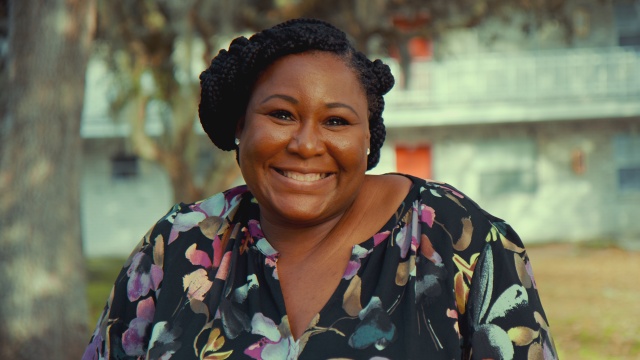 The staff was amazing, they treated me with the utmost respect and professionalism. Kept me informed every step of the way about my case. Always asked how I was doing and was prompt with responding to any of my questions or concerns. They are a great team!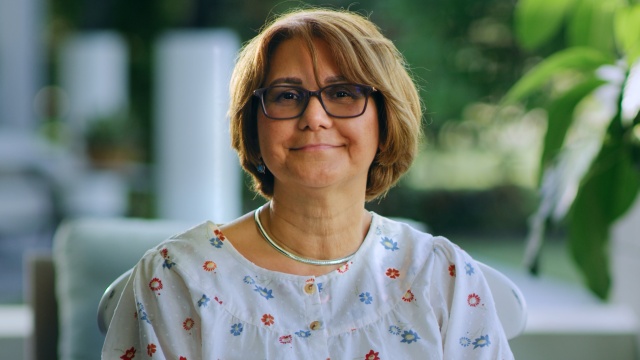 Morgan and Morgan is truly the best law firm! PERIOD! You could consider yourself blessed when they take your case. Immediately, you can breathe. Anxiety goes from a 10 to 0! I needed them 3 TIMES! I wish I didn't have to hire an attorney but my family and I were blessed. We won every single time! Insurance companies truly know that they will take it to court! I got settlements for all 3 lawsuits. Never stepped a foot into a courtroom. Thank you so much Morgan & Morgan!
Todd E.
Homeowners Insurance
The entire Morgan & Morgan team, including my case manager Michelle Hill, have been a blessing! From the first phone call I made to them, they have been extremely compassionate, very helpful, and 100% professional. I would recommend Morgan & Morgan to anyone because THEY CARE!
See More
See Our Nationwide Results
We've won over $15 Billion for our clients in cases of all types. Let us work hard for you.
$28,450,105
Medical Malpractice
$8,800,000
Premises Liability
$1,331,245
Social Security
Boston Lawyers
When Do I Need a Personal Injury Lawyer in Boston?

The answer to this question will depend on the unique circumstances of your case. Typically, you may need an attorney if you have been injured due to someone else's negligence. The same applies if you are unsure whether you have a valid case against the other party.

After an accident, you may have medical bills, property damage expenses, and more to worry about. If someone else is at fault for the accident and your injuries, then a personal injury lawyer can help you hold that person or entity responsible. At Morgan & Morgan, we will review your case for free and help determine whether it is valid. 

What Types of Cases Can a Personal Injury Lawyer Handle?

A personal injury lawyer can handle various cases, such as car or truck accidents, medical malpractice, slip and fall accidents, construction accidents, dog bite cases, defective product injury claims, and others. At Morgan & Morgan, our team of experienced attorneys specializes in all kinds of personal injury cases. That is what makes us stand out from the competition. Keep in mind that we have an army of over 800 personal injury lawyers strategically located in different cities across the US, including Boston, ready to fight for your rights.

How Can a Boston Personal Injury Lawyer Help?

Having a Boston personal injury lawyer on your side can help you navigate the often-complex legal process when filing a claim. Not only can they help you understand your rights and options, but they also have experience working with insurance companies to ensure you get the compensation you deserve. In addition, our attorneys provide compassionate, aggressive representation that allows you to focus on recovery while they handle the details of your case.

What Damages Can a Personal Injury Lawyer Help Me Recover?

Suppose you've been injured due to someone else's negligence or recklessness. In that case, a personal injury lawyer in Boston can help you seek compensation for all of your resulting losses, including but not limited to:

medical bills;
lost wages;
lost earning potential ;
pain and suffering;
mental distress;
loss of enjoyment of life; and
permanent or partial disability.

What Is the Statute of Limitations for Filing Personal Injury Lawsuit in Boston?

The statute of limitations for personal injury lawsuits in Boston is three years from the date of the injury. If you are outside of this time frame, you may be barred from filing a claim and will not be able to receive compensation for your injuries sustained. With Morgan & Morgan accepting cases on contingency any time before the statute expires and sometimes even after, we can provide counsel and help guide you through the legal process quickly and efficiently.

What Should I Look for in a Personal Injury Lawyer in Boston?

When selecting a personal injury lawyer, you want someone with experience handling cases like yours and one who will work hard to get you the best compensation possible. You also should ensure they have a good reputation in the legal community and a solid track record of winning such cases. For example, Morgan & Morgan has over 28,000 5-star reviews on Google. Speaking of experience, we have been helping personal injury victims get the justice they deserve for more than 30 years.

And that's not all—our track record speaks for itself. We have helped the injured recover over $15 billion as compensation so far.

What Questions Should I Ask a Personal Injury Lawyer During the Initial Consultation?

The initial consultation is the perfect time to ask your injury lawyer any questions you have about your case and the processes involved. For this reason, you should consider asking the following questions:

What is experience handling such cases?
What is the estimated time it will take for your case to be resolved?
What actions do they intend to take on your behalf to pursue compensation for your injuries?
How much is your case worth?
What steps can you take to help expedite your case and boost your chances of obtaining favorable results? 

What Should I Bring With Me During the Initial Consultation With a Personal Injury Lawyer?

During the initial consultation with a personal injury lawyer, it is important to bring any details related to your accident, such as pictures, a police report, and insurance information. It is also best practice to have documentation that can support any claims you may have, including medical records of prior injuries, information about the severity of the current injury, and contact information for any witnesses. Gathering all these documents ahead of time will ensure your initial consultation goes smoothly and efficiently.

What Evidence Does a Personal Injury Lawyer Need to Prove a Claim?

To pursue a successful claim, personal injury lawyers need to collect evidence to prove that their clients were wrongfully injured. Evidence may include medical records, witness statements, photographs, and videos of the accident scene. An experienced attorney will use this evidence to demonstrate that the incident resulted from another party's negligence or intentional harm. 

How Much Does It Cost to Hire a Personal Injury Lawyer?

The cost to hire a personal injury lawyer will depend on the complexity of your case, but at Morgan & Morgan, you can expect the first consultation to be free. We also work on a contingency basis, meaning you are only required to pay us if we win. That way, you can focus on recovering and knowing that your legal rights are being taken care of.

How Much Compensation Can a Personal Injury Lawyer Help Me Recover?

Many factors can influence the value of a personal injury claim, including:

the severity and scope of the injuries;
the steps you took after the accident;
whether or not you were partially responsible for the accident;
the time it takes to recover from those injuries;
any lost wages due to missed time off work for medical appointments or treatments;
any additional expenses incurred due to the injury (such as travel or medical costs); and
any pain and suffering you experience.  

The bottom line is that there is no standard amount of compensation the injured is guaranteed to recover. It is only after consulting an attorney that they can be able to tell how much their case is worth.

What Are the Benefits of Hiring a Personal Injury Lawyer?

When you hire a personal injury lawyer, you get access to an experienced legal team ready to fight for your rights. An experienced personal injury attorney in Boston can effectively present your case in or out of court and fight for the compensation you deserve. Such an attorney is also well-versed in various evidence required to win your particular case, such as police reports, medical bills, and witness testimonies.

Additionally, because of their experience handling personal injury cases, the attorney understands how to calculate the full value of your claim to ensure that you receive proper compensation.

Above all, hiring a Boston personal injury lawyer means you can focus on recovering from your injuries as the attorney fights for you.

What Are the Risks of Filing a Lawsuit or Claim Without a Personal Injury Lawyer?

Filing a lawsuit or claim for damages without the advice and guidance of an experienced personal injury lawyer can be risky. By representing yourself, you may have difficulty understanding the applicable laws and legal procedures, which could lead to undervalued compensation or even a complete dismissal of your case. In addition, the insurance company representing the person at fault may pressure you to settle your claim quickly, limiting your chances of recovering full compensation. 

How Can a Personal Injury Lawyer Help Maximize My Claim?

A personal injury lawyer from Morgan & Morgan can help maximize your claim by leveraging their extensive experience in personal injury cases. We understand the intricacies of the legal system in Boston and throughout Massachusetts and how to fight for the compensation you deserve.

Our team will thoroughly review all evidence, negotiate with insurance companies on your behalf and argue for a fair settlement that covers your medical bills, lost wages, property damage, and non-economic damages such as emotional trauma.

Can a Personal Injury Lawyer Help Speed Up My Case?

Yes. But it all depends on the firm or lawyer you choose to work with. When you hire an experienced lawyer or a small injury firm, they will likely be overwhelmed with the entire process of fighting for your right to compensation. This happens due to various factors, primarily a lack of powerful legal resources to fight back against stubborn insurance companies.

But you should not worry about that when hiring Morgan & Morgan, the nation's largest injury law firm.

At Morgan & Morgan, our experienced team of personal injury attorneys understands the importance of getting your case moving forward. And because we have powerful legal resources to fight for you, we will provide you with personalized, dedicated representation and do all we can to expedite the process. We firmly believe that justice should not be delayed for victims—no matter how complex their cases may be. With us on your side, you can rest assured that your legal rights will be properly safeguarded and fought for in pursuit of a fair resolution.

What Percentage Does Morgan & Morgan Take From a Personal Injury Case?

At Morgan & Morgan, we typically take a contingency fee of between 30 to 40 percent of the total compensation received. This percentage covers attorney fees and other legal expenses incurred in pursuing your much-deserved compensation. The good thing about working with Morgan & Morgan is that we will discuss all applicable fees with you before taking on your case. As a result, you will not have to worry about hidden fees. 

Need a Personal Injury Lawyer in Boston? Contact Morgan & Morgan

There is no better feeling than having the nation's largest injury firm represent you in your quest for compensation after bearing so much pain and suffering due to someone else's negligence. At Morgan & Morgan, we do not need any introduction to the world of personal injury law – insurance companies, big and small, know about us. They know we do not settle for less than our clients deserve. They also know that we are never afraid of going to court to fight for our client's rights if the defendant refuses to settle.

And the best part about it is that we have everything you will ever need in a personal injury law firm, all under one roof. From an army of over 800 attorneys to a team of experienced and dedicated paralegals and industry experts, you can count on us to fight for you aggressively in and out of court.

Not sure if you have a valid case against the other party? No problem—fill out our case evaluation form, and we will review your case for free.
Last updated on
Mar 04, 2023