The Fee Is Free™. Only pay if we win.
America's Largest Injury Law Firm
Protecting Families Since 1988
$15 Billion+ Won
800+ Lawyers Nationwide
Free Case Evaluation
Tell us about your situation so we can get started fighting for you. We tailor each case to meet our clients' needs.
Results may vary depending on your particular facts and legal circumstances.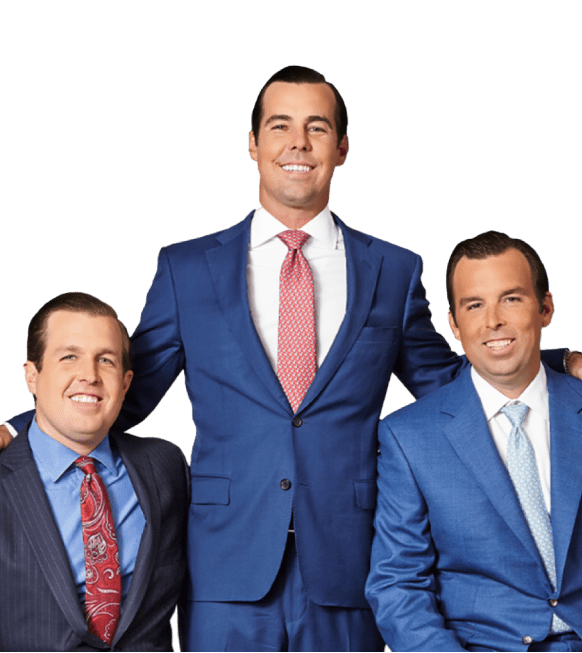 Medical Malpractice Lawyers in Myrtle Beach
When you visit a medical practitioner, you count on their experience and training to provide the best care possible. But the awful truth is that some medical practitioners may fail to provide an acceptable standard of care. As a result, many patients suffer severe injuries.
Some of these injuries are life-changing - they have ruined careers, dreams, and the chance to live a normal life. You may be entitled to compensation if you or your loved one has been injured due to a medical practitioner's negligence. 
Here is everything you need to know about hiring medical malpractice lawyers in Myrtle Beach, SC.
Why Medical Malpractice Cases Are Complex 
Medical malpractices are some of the most complex cases any personal injury attorney might have to deal with. For this reason, you need to settle for an attorney that meets specific requirements as far as pursuing compensation for medical malpractice is concerned. 
Before we discuss what to look for in a medical malpractice attorney, let's first find out why these cases are complicated in the first place.
The Compensation Factor 
Medical malpractice cases usually attract huge compensation. However, the severity of the injury, among other vital factors, ultimately determines the compensation you may be entitled to. 
Although these claims usually attract lucrative compensation, obtaining the settlement is more complex than many other areas of personal injury. In fact, some attorneys and injury victims give up along the way. In some cases, the injury victims settle for far less than they deserve.
Protection for Medical Practitioners 
It is important to note that medical practitioners are usually protected by local, state, and federal laws. This makes it much more difficult to recover compensation in the event of a malpractice claim or lawsuit. 
Filing a malpractice claim is not the same as filing a claim for a car accident. Most jurisdictions make it difficult for plaintiffs to file successful claims to discourage just everyone from suing for what they consider malpractice. In simpler terms, the system is designed to make it difficult for you to seek compensation if you or your loved one is a victim of medical malpractice.
To put things into perspective, compare the process of filing a car accident claim with that of medical malpractice. When filing a car accident claim, all you or your legal representative has to do is prove that the other party was responsible for the accident. For instance, when a drunk driver hits your vehicle from behind, they may not be able to avoid liability in such a case.
This is because the law is clear- it is illegal to drink and drive. Secondly, in most cases, the driver that hits your vehicle from behind is usually considered at fault, regardless of the circumstances that led to the accident. Getting hit from behind could signify that the other driver was tailgating, which is against traffic laws in most states, including South Carolina.
Now, let's look at the other side of the coin. When you sue a surgeon for malpractice, many factors will come into play. The first question arising from such a lawsuit is whether it is a genuine malpractice case or the patient is simply not impressed with the results. 
This mostly happens in cosmetic surgery lawsuits. For example, the defendant could claim that the plaintiff was not impressed with the results and that there is nothing they could do to change that.
The Demand For Medical Practitioners 
Another reason medical malpractice cases are complex is that medical practitioners are in high demand all over the country. The last thing the government and other health agencies want is to create a situation where suing a doctor is as easy as ordering a pizza. This could lead to massive resignations, creating a health crisis no one wants to deal with.
Remember, the law also allows doctors to make genuine mistakes as long as the mistake is not made out of negligence. But as a malpractice victim, how do you prove that what happened to you or your loved one was a case of negligence and not an honest mistake? 
While you might be able to prove this, the system is designed in such a way that makes it difficult for any ordinary individual to obtain information or the resources required to conduct independent investigations against a medical practitioner. 
The Insurance Factor
Bear in mind that most medical practitioners are insured. And since these cases attract huge settlements, you do not expect the insurance provider to write you a check without a fight. Instead, they will assemble the strongest defense attorneys available to defend them in and out of court.
The Heavy Burden of Proof 
Lastly, the burden of proof is usually heavier on the plaintiff in these cases. For a medical malpractice case to stand a chance of being considered by the jury, the case must first be reviewed by an expert to verify its validity. 
Qualities of a Good Medical Malpractice in Myrtle Beach
Now that you understand why medical malpractice cases are complex, let's discuss some of the most important characteristics of a good malpractice attorney. You have probably read numerous blogs that advise readers to look for attorneys with great communication skills, experience, certification, and other similar requirements. While these requirements are essential, they are the bare minimum.
When it comes to medical malpractice cases, you need to look deeper. Here are some of the most important things to consider: 
Legal Resources to Handle Your Case
We sound like a broken record when you say medical malpractice cases are complicated. But bearing this fact in mind helps you understand and appreciate the importance of working with an attorney with the legal resources required to represent you in such a case. 
You need an attorney who will thoroughly investigate your claim. Unfortunately, these investigations are often expensive; you might need to travel across the country, interview witnesses, obtain expert opinions, review different paperwork, reconstruct the events using modern technology, etc. Therefore, you need an attorney or law firm with the resources required to fully investigate your claim and build strong evidence that will prove the practitioner's negligence.
Most attorneys or law firms will not be honest with you about not having enough resources to fight for you. Instead, they will take your case and settle for just any kind of compensation and move on to the next. This is a perfect example of victory for the attorney, not the client. 
Experience Dealing With Malpractice Defense Attorneys
We mentioned earlier that malpractice cases usually attract huge compensation. For this reason, you should expect the other party to assemble a powerful defense team to represent them during the hearings. And if they understand the importance of working with powerful attorneys, you should as well. 
But not every malpractice attorney in Myrtle Beach is worth working with. Some lack the kind of experience needed to handle these cases. The last thing you want is an attorney who considers your case an experiment. Instead, you need an attorney with a proven history of handling such cases. 
Proven History of Winning Medical Malpractice Cases 
Experience alone is not enough—you need a lawyer with a history of winning.
For instance, at Morgan and Morgan, we have helped our clients recover millions of dollars as compensation for medical malpractice. In general, over the past three decades, we have recovered more than $15 billion for different kinds of injuries.
The fact that we have recovered more than $15 billion for our clients tells you that we are not one of those law firms that get excited by just any kind of settlement. If the settlement amount is not reasonable, we will fight for you in court, ensuring you receive what you deserve. 
Reasonable Payment Arrangement
Medical malpractice cases are expensive to investigate. A simple case could require more than $200,000 to research and present to the other party or the jury. For this reason, it is essential to know exactly how the attorney or law firm charges for these kinds of cases.
While most personal injury law firms charge their clients on a contingency basis, some may require them to pay a certain percentage of the total legal fees before the case goes to trial. This can be very expensive, especially if you are unsure if you will win the case. 
At Morgan and Morgan, we do not charge our clients any fees unless we win. In addition to offering free, no-obligation case evaluations, we have a contingency payment system. This system gives our clients peace of mind and the confidence to come forward with their claims without worrying about the legal costs involved in pursuing such claims. 
Scroll down for more
Recent verdicts & settlements
Results may vary depending on your particular facts and legal circumstances.
Scroll down for more
Results may vary depending on your particular facts and legal circumstances.
How it works
It's easy to get started.
The Fee Is Free™. Only pay if we win.
Results may vary depending on your particular facts and legal circumstances.
Step 1

Submit
your claim

With a free case evaluation, submitting your case is easy with Morgan & Morgan.

Step 2

We take
action

Our dedicated team gets to work investigating your claim.

Step 3

We fight
for you

If we take on the case, our team fights to get you the results you deserve.
---
Client success
stories that inspire and drive change
Explore over 122,576 5-star reviews and 800 client testimonials to discover why people trust Morgan & Morgan.
Results may vary depending on your particular facts and legal circumstances. Based on Select nationwide reviews
FAQ
Get answers to commonly asked questions about our legal services and learn how we may assist you with your case.
Morgan & Morgan
What Is the Statute of Limitations on Medical Malpractice Lawsuits in Myrtle Beach?

In Myrtle Beach and throughout South Carolina, the statute of limitations on medical malpractice cases is three years. Therefore, you must file a claim within three years of the date of malpractice or the date you discovered or should have discovered the malpractice. 

It is also important to note that you cannot file a malpractice claim in South Carolina if six years have already passed since the date of the malpractice incident. This law applies even if you did not know or could not have known it was a malpractice case. 

This further explains why malpractice cases are complex. You need an experienced attorney who can navigate these legal hurdles and help secure the compensation you need and deserve.

What Is an Expert Affidavit in a Medical Malpractice Claim?

Before filing a medical malpractice lawsuit in Myrtle Beach or anywhere else in South Carolina, you must obtain an 'expert affidavit.' This is a document prepared by a qualified expert witness to confirm that there is at least one medical negligence incident in your claim.

This document's purpose is to prevent anyone from filing a malpractice lawsuit. It only allows for filing genuine cases, preventing unnecessary backlogs in court or disrupting a medical practitioner's work. 

Are There Limits to the Compensation You May Be Able to Recover in South Carolina Medical Malpractice Cases?

Unfortunately, there are certain caps on recoverable damages in South Carolina and many other states.

In The Palmetto State, you cannot recover more than $350,000 worth of non-economic damages against a single care provider or institution. Similarly, if you file a claim against more than one party, you cannot recover more than $1.05 million as compensation. 

How Can Morgan & Morgan Medical Malpractice Lawyers in Myrtle Beach Help?

As you have discovered, medical malpractice cases are among the most complex personal injury cases any attorney might have to deal with. At Morgan and Morgan, our attorneys are uniquely trained and equipped to handle these kinds of cases. We have the experience, resources, aggressiveness, and expertise needed to win. 

This explains why we are the largest personal injury law firm in South Carolina and the entire nation. Besides, we have an army of over 800 personal injury attorneys ready to fight for you. 

When you contact us for a free case evaluation, we will review your case and determine whether you have a valid claim. And if you do, we will assign the case to a team of medical experts, attorneys, and paralegals to fight for you or your loved one. 
Scroll down for more
Load More