How to Find an Accident Lawyer in the Columbia, SC Area – Morgan & Morgan
Rating Overview
Based on 1426 Reviews
The Fee Is Free™. Only pay if we win.
America's Largest Injury Law Firm
Protecting Families Since 1988
$15 Billion+ Won
800+ Lawyers Nationwide
Free Case Evaluation
Tell us about your situation so we can get started fighting for you. We tailor each case to meet our clients' needs.
Results may vary depending on your particular facts and legal circumstances.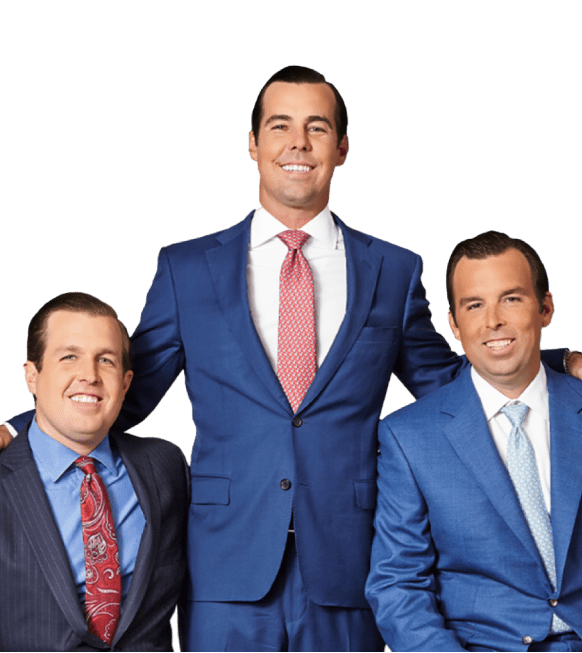 Find an Accident Lawyer in the Columbia, SC Area
Getting hurt due to another's negligence or recklessness can feel upsetting and unfair. By no fault of your own, you are now stuck with the physical and emotional consequences of your injury—along with medical bills and other expenses. However, if someone else caused your accident and injury, you could be entitled to damages from the negligent party or their insurance company. Finding an accident lawyer can be the first good step on the path to get justice.
You do not have to fight for what you deserve on your own. One of our committed Columbia, SC accident lawyers can fight for justice and compensation on your behalf. You only pay if we win. Contact Morgan & Morgan now to schedule a free case review and find out if you have a case. 
Finding an Experienced Lawyer Near You
Finding a good accident lawyer near you can be crucial if you get seriously hurt in an accident. Actions you can take to locate an accident lawyer who can help you include:
Ask family and friends for referrals
Search online for lawyers in Columbia, SC
Ask lawyers you know for referrals 
Once you have drawn up a list of potential lawyers, schedule free consultations by contacting their offices. Free case reviews can help individuals looking to file a lawsuit in several ways. You can find out whether you have a good case, get to know your potential lawyer, and ask questions. 
Accidents Leading to Personal Injury Cases
While an accident lawyer could potentially help you with a variety of incidents that occur due to the negligence of another entity, we commonly see the following accidents and incidents in our practice:
Car and truck accidents
Motorcycle accidents
Bicycle and pedestrian accidents
Premises liability accidents such as slip and fall
Medical malpractice
Dangerous or defective products
Dog bites and animal attacks
Workplace accidents
Common Injuries in Accidents
Motor vehicle accidents, work accidents, and even a simple slip and fall in a restaurant can cause painful, costly, and life-altering injuries. An accident lawyer could help you get adequate medical treatment after an accident and fight for comprehensive compensation on your behalf. Common injuries in accidents can include: 
Fractures
Some bone breaks and fractures are relatively uncomplicated and can heal quickly with a cast. However, more serious fractures such as those of the pelvis can lead to long hospital stays and require expensive treatments. 
Traumatic Head Injury (TBI)
Traumatic brain injury (TBI) and other head injuries can be caused by a severe blow to the head, such as in a car accident or serious fall. While a mild traumatic brain injury can heal on its own, a moderate or severe TBI can potentially have devastating consequences for an accident victim and even lead to death.  
Spinal Cord Injuries 
Spinal cord damage can have long-term implications. A severed spinal cord typically leads to paralysis and life-long disability. An individual with this type of injury may never be able to work again or lead an independent life.
Cuts and Lacerations
Deep cuts and lacerations can be common in car accidents where loose objects and pieces of glass fly through the air. Lacerations and cuts causing permanent scarring are not only physically painful but can also be emotionally distressing. Costly plastic surgery may be required to repair deep cuts and lacerations.
Internal Organ Damage and Internal Bleeding
Blunt trauma to the body in car accidents, work accidents, or falls can cause life-threatening internal bleeding and organ damage, which generally requires emergency medical treatment. 
Post-Traumatic Stress Disorder
Serious accidents can take a toll on victims' mental health. Flashbacks, sleeplessness, and anxiety can potentially torment individuals for years. Victims suffering from emotional distress and mental disorders after an accident could recover costs for mental health treatment and other damages. 
If you or a loved one suffered severe injuries in an accident, it can be vital to seek timely legal advice from an attorney and learn about your rights and next best steps. You could potentially recover compensation for your past, present, and future expenses related to an accident injury. 
Wrongful Death Lawsuits
Losing a loved one in a car accident is always heartbreaking. However, mourning a close relative due to the negligent actions of another can feel particularly upsetting and senseless. Moreover, if the deceased was the main breadwinner in the family, those left behind could face unprecedented emotional and financial struggles. While no amount of compensation can bring back a loved one, it can help deal with the financial consequences of a death in the family.
Generally, any accident that qualifies for a personal injury lawsuit could lead to a wrongful death case if the injured victim passes away as a result of their injuries. Examples can include:
Motor vehicle accidents
Accidents at work
Slip and fall 
The family of the victim could potentially recover damages for the loss of income and benefits from the deceased, funeral costs, and others. 
If you suffered the loss of a loved one in an accident, our experienced and compassionate accident lawyers in Columbia, SC, can help. 
The Time for Filing a Personal Injury Lawsuit Is Limited
Generally, individuals can file personal injury lawsuits only within a certain timeframe. The clock starts ticking on the day of the accident and injury. According to the South Carolina Code of Laws Section 15-3-530, accident victims generally have three years to file a lawsuit and seek compensation from the negligent party. 
Can I Get an Extension of the Statute?
Extensions to the general time limit can be extremely rare. However, if you were incapacitated for a considerable amount of time due to your injuries and unable to file suit, you could be granted more time to file. Since there may be other situations in which extensions could be available, an accident attorney can clarify the legal options available to you. 
 
Scroll down for more
Recent verdicts & settlements
How it works
It's easy to get started.
The Fee Is Free™. Only pay if we win.
Results may vary depending on your particular facts and legal circumstances.
Step 1

Submit
your claim

With a free case evaluation, submitting your case is easy with Morgan & Morgan.

Step 2

We take
action

Our dedicated team gets to work investigating your claim.

Step 3

We fight
for you

If we take on the case, our team fights to get you the results you deserve.
---
Client success
stories that inspire and drive change
Explore over 55,000 5-star reviews and 800 client testimonials to discover why people trust Morgan & Morgan.
Results may vary depending on your particular facts and legal circumstances.
FAQ
Get answers to commonly asked questions about our legal services and learn how we may assist you with your case.
Morgan & Morgan
How Do I Pay an Accident Lawyer?

Most personal injury lawyers do not charge their clients upfront retainers or hourly fees. Instead, accident lawyers typically work with a so-called contingency arrangement. According to the American Bar Association (ABA), with a contingency arrangement, the client does not have to pay their lawyer if they lose the case. Therefore, the attorney and not the client is taking the financial risk. If you win the case, the attorney's fee will come out of the amount paid by the defendant to settle. 

However, make sure that your potential lawyer works on a "no-win-no-fee" basis, as some accident attorneys charge upfront fees that you may not be able to recover if you lose the case.

Do I Need an Attorney for an Out-of-Court Settlement? 

You might wonder why you would need an attorney, especially if your case could settle out of court. Firstly, it is impossible to predict whether your case will go to trial. Secondly, an accident lawyer can help you with all aspects of recovering your due, including:

Arbitration
Mediation
Negotiating with insurance companies

Your attorney can also gather comprehensive evidence and build a thorough case against the defendant. A clear-cut case is less likely to go all the way to trial compared to a highly contested claim.

One of the most important tasks of an accident attorney is to protect your legal rights and fight for your best interests, including the compensation you deserve. Victims that negotiate with an insurance company or at-fault party on their own risk being taken advantage of and leaving money on the table.

Who Pays for My Medical Bills After an Accident?

Medical expenses can quickly spiral out of control, especially with catastrophic and permanently disabling injuries. According to the Centers for Disease Control and Prevention (CDC), car accidents alone caused healthcare and productivity losses exceeding $75 billion in 2017. 

Unfortunately, getting your medical bills taken care of after an accident can be anything but straightforward. Moreover, healthcare costs are first and foremost your own responsibility, at least until you can recover compensation from the at-fault party. Receiving compensation could take months or even years, especially if your case goes all the way to trial. 

In the meantime, your private health insurance, Medicare, or Medicaid could pay for medical bills, depending on your particular circumstances. You could also ask medical providers to postpone payments of your medical bills until you recover a settlement.

Once victims have recovered a settlement for their medical costs and other expenses, they generally have to reimburse their health insurance with a process called subrogation. An accident lawyer could potentially help victims maximize the amount they get to keep after reimbursing their health insurance.

The experienced accident attorneys at Morgan & Morgan can guide you through getting your medical bills paid and help you get the most out of subrogation.

Which Types of Compensation Could I Recover?

Compensation available will depend on the type and extent of your injuries as well as the circumstances and facts of your accident. Generally, accident victims could seek the following damages:

Medical costs
Income loss
Property damage
Out-of-pocket expenses
Pain and suffering
Scarring and disfigurement

Depending on your case, you could also be entitled to additional types of compensation. If the defendant acted particularly recklessly in causing your accident and injuries, the court may award punitive damages, which you could receive in addition to compensation.

Do I Need an Attorney for My Lawsuit?

Strictly speaking, no, you do not need an attorney to file a lawsuit against the negligent party in your accident. However, you will be subjected to the same standards as if an attorney handles your case, which can feel intimidating and overwhelming. If you make a minor technical mistake, such as filing documents too late, you risk having your suit thrown out even though you could have a good case against the defendant.

According to the American Bar Association (ABA), self-represented litigants are typically at a disadvantage. Moreover, individuals tend to underestimate the legal knowledge, time, and effort required to pursue damages successfully. In addition, the other side will most likely have the legal protection and representation of an attorney who will fight your claim vigorously. 

If you suffered significant injuries and there is a lot at stake with your claim, consider working with one of our experienced and dedicated accident lawyers in Columbia, SC, rather than going it alone.

How Long Will It Take to Get Compensation?

Estimating the length of a case can be tricky. Generally, if your case is resolved in an out-of-court settlement, you could recover compensation much quicker than when it goes to trial. However, a quick settlement does not always work in a victim's favor, especially if they suffered life-changing injuries. 

If you are in the middle of recovery, your attorney will most likely advise you to wait with filing suit until you have fully or partially recovered. Reaching maximum medical recovery can be crucially important for estimating your future damages correctly. Settling too soon without knowing your future medical costs can work to your disadvantage.

Victims can have some influence on the length of their case as it is up to them to reject or accept a settlement offer. While we understand that individuals are anxious to see their bills and expenses paid and get a lawsuit behind them, patience can go some way to help you get what you deserve. Generally, the more complex, serious, and valuable your case, the longer it could take.

How Can an Accident Attorney in Columbia Help Me?

If you got hurt through no fault of your own, an accident lawyer can be your best advocate, protect your rights, and fight for the compensation you deserve. Among handling other aspects of your case, an accident attorney can help with:

Ensuring you receive adequate medical care
Negotiating with the defendant and insurance company on your behalf
Assessing your current and future damages relating to an accident
Gathering evidence to prove and build your case
Representing you strongly at trial

Contact Morgan & Morgan for Help Today

If you or a loved one got hurt, do not wait to seek legal advice, as timing can be of the essence. We can help you get adequate medical care and gather the potentially time-sensitive evidence required to prove and build your case against the negligent party in your accident.

Morgan & Morgan cares about those injured in a car accident, at work, or elsewhere. Our dedicated attorneys are here for you every step of the way, ready to fight for your rights and the compensation you deserve. We have helped victims recover comprehensive settlements for over 30 years, and could help you too. 

Get started today and contact our South Carolina office to determine whether you have a case.
Scroll down for more
Load More