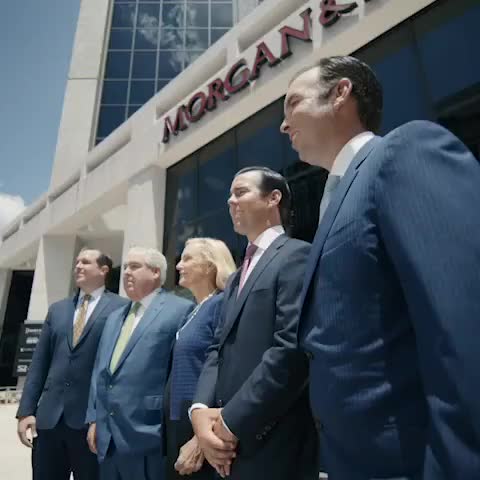 $15 Billion+ Won
•
800+ Lawyers Nationwide
•
The Fee is FreeTM, Only Pay If We Win
•
America's Largest Injury Law Firm
•
Protecting Families Since 1988
•
Lawyers Who Care
Personal injury lawyers in Kissimmee handle a wide variety of cases, including car accidents, slip and falls, product liability, and medical malpractice. With dozens of attorneys practicing personal injury law in Kissimmee and throughout Central Florida, how do you choose the right one to handle your case? Do you place more emphasis on experience or a proven record of success? Does it matter if an attorney delegates some of the legal support to other members of a law firm? You have several questions to answer before selecting one of the best personal injury lawyers in Kissimmee, Florida.
What does a personal injury attorney do? The short answer is to get you the compensation you deserve for sustaining one or more injuries. Whether you file an insurance claim or a civil lawsuit that seeks monetary damages, the primary goal of your lawyer is to help you recover financial losses. Filing an insurance claim on your own does not appear to be a big issue. After all, the claim form seems reasonably easy to navigate and the insurance adjuster processing your claim seems like a nice person. However, filing an insurance claim on your own is a bad idea because far too many insurance companies take advantage of policyholders who do not retain legal representation.
If you do not hire one of the best personal injury lawyers in Kissimmee, the insurance company might deny a valid claim or approve a claim for a value that is far below what you deserve. By hiring an experienced attorney who has established a proven record of success, you can rest assured that you file an insurance claim that includes the most persuasive physical evidence, as well as several witness statements that verify your version of events. An attorney ensures you complete every section of a claim form with accurate information, as well as file a civil lawsuit that seeks monetary damages before the expiration of the statute of limitations.
At Morgan and Morgan, our law firm has represented clients for more than three decades. During that period, our personal injury lawyers in Kissimmee have recovered more than $15 billion in monetary damages for our clients. Although Morgan and Morgan has earned the reputation of getting clients the compensation they deserve, we also are known for providing compassionate support for every client. Our founder, John Morgan, decided to pursue a career in personal injury law after watching his brother receive poor legal support while trying to get compensation for the injuries sustained as the result of a personal injury incident.
Discover how the personal injury lawyers in Kissimmee from Morgan and Morgan can help you recover financial losses by scheduling a free case evaluation.
The Fee is FreeTM Only Pay If We Win.
Submit a Free Case Evaluation
You can find out if you qualify immediately.
Get a Call From Us
Our specialists will walk you through your case and collect all the right information to win your case.
Let Us Get to Work
Our specialized attorneys will handle every step of your case from start to finish. You don't pay until we win.
Call Us Now
Hear From Our Clients
We've helped over 300,000 families.
See what they have to say.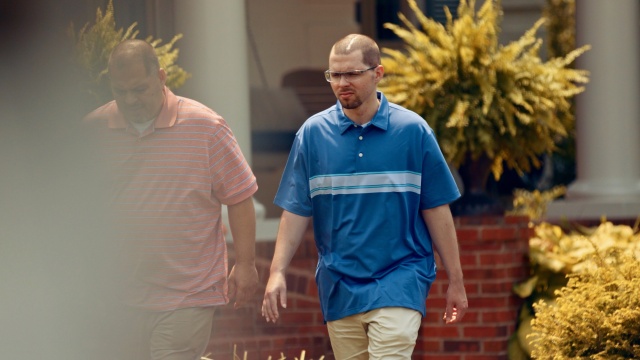 Our Personal Injury Lawyers
Have Over 55,000
5-Star
Reviews
They were caring and concerned about my case. They fought harder then I had intercepted. Communicated in many ways to make sure I understood. Thank you.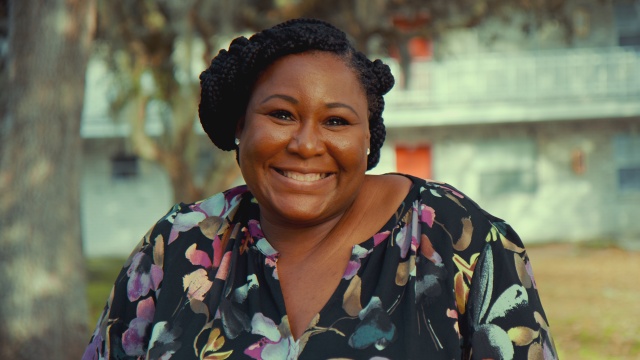 The staff was amazing, they treated me with the utmost respect and professionalism. Kept me informed every step of the way about my case. Always asked how I was doing and was prompt with responding to any of my questions or concerns. They are a great team!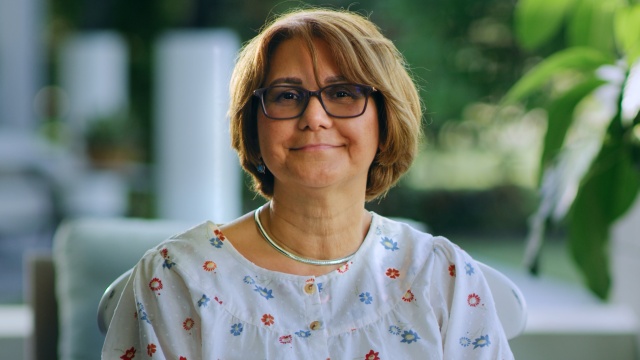 Morgan and Morgan is truly the best law firm! PERIOD! You could consider yourself blessed when they take your case. Immediately, you can breathe. Anxiety goes from a 10 to 0! I needed them 3 TIMES! I wish I didn't have to hire an attorney but my family and I were blessed. We won every single time! Insurance companies truly know that they will take it to court! I got settlements for all 3 lawsuits. Never stepped a foot into a courtroom. Thank you so much Morgan & Morgan!
Todd E.
Homeowners Insurance
The entire Morgan & Morgan team, including my case manager Michelle Hill, have been a blessing! From the first phone call I made to them, they have been extremely compassionate, very helpful, and 100% professional. I would recommend Morgan & Morgan to anyone because THEY CARE!
See More
See Our Nationwide Results
We've won over $15 Billion for our clients in cases of all types. Let us work hard for you.
$28,450,105
Medical Malpractice
$8,800,000
Premises Liability
$1,331,245
Social Security
Kissimmee
How How Much Does an Attorney Cost?

Dealing with the aftermath of an injury can be tough on you and your family, and the prospect of finding an affordable lawyer only adds to the stress. At Morgan & Morgan, we understand the hardships that an injury can create, so we operate on a contingency fee basis. 

That means we don't get paid unless we win your case, and our fee comes out of the winnings – not your pocket. You focus on getting better, and we'll focus on getting you the compensation you deserve.

What Are the Most Common Types of Personal Injury Cases?

One of the attributes you should look for in a personal injury law firm is the ability to handle every type of case. Because personal injury law is our specialty, Morgan and Morgan can take on any type of personal injury case in Kissimmee and throughout Central Florida.

Our more than 30 years of experience have helped us come up with a short list of the most common types of personal injury cases.

Boating Accidents

With one lake directly to the south and a second lake adjacent to the eastern border of Kissimmee, boating represents one of the most, if not the most, popular outdoor recreational activities. Add to the aquatic options the Atlantic Ocean and the Gulf of Mexico, and the opportunities to take a marine vessel out for a day appear to be endless. With all the boating activity comes the risk of accidents. As with motor vehicle collisions, many boating accidents unfold because of the reckless maneuvers performed by the operator of a boat, Speeding, taking too sharp of turns, and ignoring the warning signs posted by the state all contribute to the high rate of boating accidents in Central Florida.

Car Accidents

Interstate 4, which is the main artery connecting Tampa and Daytona Beach, experiences more car accidents than virtually every road and highway traversing Florida. Several factors play a role in causing the large number of car accidents on Interstate 4, including impatient drivers trying to reach their vacation destinations on a highway that is congested for most of the day. Other factors that cause vehicle collisions in Florida include distractions, driving under the influence of drugs and/or alcohol, and encountering one of the severe thunderstorms that suddenly develop during summer and early fall.

Elder Abuse

It is not a secret that Florida is a retirement magnet for seniors from all over the United States. Because of the considerable number of attractions and outdoor recreational activities, Central Florida represents a popular retirement destination. With a large population of seniors, Florida experiences a higher number of elder abuse cases than most other states. Elder abuse comes in many forms, such as physical assault and neglect to provide adequate medical care. Some cases of elder abuse are difficult to detect, especially emotional abuse that includes threats of withholding food.

Because of our compassionate approach to delivering highly-rated legal services, Morgan and Morgan is the best choice for legal representation in cases involving elder abuse.

What Types of Compensation Are Available?

The insurance company will likely try to lowball you by diminishing the hardships you've had to face. It's our job to evaluate every aspect of your injury and calculate the full amount of compensation you're owed.

These are some of the types of damages that may be recovered:

Medical bills including hospital stays, prescription medications, and ongoing treatments
Lost wages from missed shifts, losing your job, or losing your earning capacity
Pain and suffering for your physical and emotional stress
Punitive damages against the defendant

What Types of Legal Support Do Personal Injury Lawyers in Kissimmee Provide?

What defines the best personal injury lawyers in Kissimmee, Florida? Is it the number of legal services or the quality of legal support? At Morgan and Morgan, we believe it involves both the quality of legal support and the number of legal services.

Interacts With the Insurance Adjuster

One of the most frustrating elements of a personal injury case concerns interacting with an insurance adjuster. By hiring one of the personal injury lawyers in Kissimmee from Morgan and Morgan, you delegate all insurance claim responsibilities to an experienced attorney. Experience matters when interacting with an insurance adjuster. At Morgan and Morgan, our experienced personal injury lawyers in Kissimmee, Florida have built cordial and professional relationships with numerous insurance adjusters working in Central Florida. You can expect your attorney to advocate on your behalf, as well as make sure the insurance adjuster processes your claim in a timely manner.

Conduct an Investigation

The attorney representing you from Morgan and Morgan works closely with a properly credentialed, in-house investigator to gather physical evidence and interview the witnesses that corroborate your version of events. We return to the accident scene to collect evidence, as well as request video captured by either traffic and/or security cameras. Your attorney also reviews the official incident report, whether the incident report comes from a law enforcement agency or the manager of a business. Collecting convincing physical evidence is helpful if your attorney tries to negotiate a favorable settlement.

Negotiate a Settlement

Personal injury lawyers in Kissimmee have two ways to negotiate a settlement. First, they can negotiate with insurance companies. Second, they have the option to request negotiations with another party's attorney. Most civil lawsuits that seek monetary damages never reach the trial phase of the litigation process. Negotiating a settlement avoids a costly and time-consuming trial, as well as expedites the processing of an insurance claim.

Your attorney submits a reasonable offer that the other party can either accept or reject. If the other party rejects the initial offer, the other party can send back a counteroffer or choose to move on to the next step in the litigation or insurance claim process. Several rounds of counteroffers can follow the initial offer until both parties reach a settlement or decide to discontinue negotiations.

What Does Comparative Negligence Mean?

Florida has adopted the comparative negligence principle to account for personal injury cases in which more than one party should assume some of the blame for causing an accident. For example, let's say you get involved in a car accident. The other driver failed to signal when making a turn, which on paper appears to place the entire blame on the other driver. However, you could have avoided the collision if you had paid full attention to the activity around your motor vehicle. After reviewing your case, the judge overseeing it determines that you should assume 25 percent of the blame for allowing a distraction to divert your attention.

If the judge awards you $60,000 in monetary damages, your net financial award decreases to $45,000 to account for the judge assigning your 25 percent of the fault for causing the auto crash.

How Much Time Do I Have to File a Personal Injury Lawsuit in Florida?

One of the most important types of legal support provided by personal injury lawyers in Kissimmee involves helping clients file civil lawsuits that seek monetary damages before the expiration of the statute of limitations. Each state has set a deadline for taking legal action, with most states granting plaintiffs between two and four years. A few states provide plaintiffs with as many as six years or just one year to file a personal injury lawsuit. Florida allows plaintiffs four years to build a strong enough case to take legal action. The clock starts to tick on the statute of limitations on the day of a personal injury incident. You might get an extension if you sustained one or more injuries that developed delayed symptoms.

Four years gives you more than enough time to build a strong enough case. Nonetheless, you should act with a sense of urgency for two reasons. First, if you wait too long to interview witnesses, the accounts provided might not be reliable because of the passage of time. Witness versions of events tend to be much more accurate the closer they are given to the date of a personal injury incident. Second, waiting too long to receive compensation can put you in a deep financial hole, one that is deep enough to require taking drastic measures like filing for bankruptcy. Healthcare providers do not approve bill-paying arrangements that postpone the collection of debts until after a patient receives compensation.

If you fail to file a civil lawsuit that seeks monetary damages before the expiration of the statute of limitations, you can expect the court clerk processing your case to remove it from the judicial docket.

Do not procrastinate when recovering financial losses after a personal injury incident. Take action today by scheduling a free case evaluation and discover personal injury lawyers in Kissimmee at Morgan and Morgan.

¿Usted tiene preguntas acerca de su caso en español?

Los abogados de lesiones personales de Morgan & Morgan entendemos lo importante que es resolver todas sus preguntas legales en el idioma en el que usted pueda entender mejor. Por eso contamos con una sección de Preguntas Frecuentes en nuestra página de abogados.com. Recuerde que en caso de ser victima de un accidente y necesitar ayuda legal, usted cuenta con los abogados de Morgan & Morgan. Siendo el bufete de abogados de lesiones personales más grande de los Estados Unidos, contamos con los recursos y la experiencia que usted necesita para defender sus derechos. ¡La justicia es derecho de todos!
Last updated on
Mar 04, 2023