$15 Billion+ Won
•
800+ Lawyers Nationwide
•
The Fee is FreeTM, Only Pay If We Win
•
America's Largest Injury Law Firm
•
Protecting Families Since 1988
•
Wrongful Death Lawyers
While taking legal action may not be a priority for those who have lost a loved one, it is important for survivors of the decedent to consider retaining a wrongful death lawyer as soon as possible.
In addition to the significant emotional trauma of having a loved one pass away, families may also face considerable financial difficulties without the support of the deceased. The compensation provided by a wrongful death lawsuit can help ease this financial burden.
However, there is a time limit for submitting a wrongful death claim. This time limit is called the statute of limitations, and may differ from state to state and each type of lawsuit. Once this time period expires, the courts no longer have the jurisdiction to punish violators and offer compensation to victims, and lawsuits may no longer be filed (except under certain circumstances).
The wrongful death attorneys at Morgan & Morgan have a long history of recovering compensation that recognizes the value of the deceased and helps the surviving family recover from their loss.
If you have lost a loved one unexpectedly, fill out our free, no-obligation case review form today to see if one of our experienced wrongful death attorneys can help.
Morgan & Morgan
Wrongful Death Definition

Wrongful death claims are civil actions made by the survivors of an individual who has passed away due to the negligence or misconduct of another. In these cases, the law allows the family members of the decedent (called "distributees") to file a wrongful death suit seeking monetary damages. The wrongful death action is designed to provide compensation for relatives who depended upon the deceased for financial and emotional support.

Elements of a Wrongful Death Case

Wrongful death occurs when negligence, recklessness, or deliberate behavior results in a fatality. Negligence refers to the failure of an individual to behave how a reasonably prudent person would have acted under similar circumstances. To establish that a wrongful death occurred, an attorney must prove that the individual had a duty of care to the deceased, their act or omission breached that standard of care, their wrongful actions were the proximate (direct) cause of the injury or death of the decedent, and damages resulted.

Some of the most common causes of wrongful death include:

Car accidents
Birth injuries
Truck accidents
Medical malpractice
Workplace accidents

The court will consider a number of factors when determining the amount of damages to be awarded to the survivors of the deceased. These factors include the relationship between the survivor and the deceased, the amount of the deceased's net income available to the survivor, the replacement value of the deceased's services, and the life expectancy of all parties. As described below, an individual's relationship to the decedent may entitle them to certain benefits.

Spouse: A surviving spouse may recover compensation for the loss of the decedent's companionship and protection and for mental pain and suffering from the date of injury.

Children: Minor children may seek compensation for lost parental companionship, instruction, and guidance and for mental pain and suffering from the date of injury.

Parent: Each parent of a deceased minor child may recover compensation for mental pain and suffering from the date of injury. Each parent of an adult child may also recover compensation for mental pain and suffering if there are no other survivors.

All: Each survivor may recover the value of lost support and services from the date of the decedent's injury to her or his death, with interest, and future loss of support and services from the date of death, reduced to present value. In addition, medical or funeral expenses due to the decedent's injury or death may be recovered by the survivor who has paid them.

In addition to the aforementioned compensatory damages, a court may also choose to impose punitive damages. Punitive damages are appropriate in situations where a party's intentional, reckless, or grossly negligent actions result in a wrongful death. These damages serve to punish the offending party, as well as discourage others from behaving similarly in the future.

At Morgan & Morgan, our attorneys understand the hardships a family faces after a wrongful death and are dedicated to seeking fair compensation for these individuals. To learn more about your legal options following an unexpected death, contact us today by filling out our free, no-obligation case review form. See everything we have to offer on our full site.

Our attorneys work in a variety of personal injury areas, including some you might encounter that could compound your wrongful death case, like medical malpractice. Learn more about the specifics of personal injury lawsuits here.
Hear From Our Clients
We've helped over 300,000 families across the United States. See what they have to say.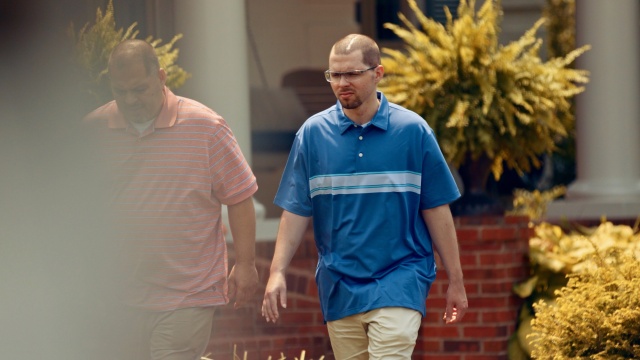 Our Personal Injury Lawyers
Have Over 55,000
5-Star
Reviews
They were caring and concerned about my case. They fought harder then I had intercepted. Communicated in many ways to make sure I understood. Thank you.
Georgia
Workers' Compensation
The staff was amazing, they treated me with the utmost respect and professionalism. Kept me informed every step of the way about my case. Always asked how I was doing and was prompt with responding to any of my questions or concerns. They are a great team!
Antonia
Premises Liability
Morgan and Morgan is truly the best law firm! PERIOD! You could consider yourself blessed when they take your case. Immediately, you can breathe. Anxiety goes from a 10 to 0! I needed them 3 TIMES! I wish I didn't have to hire an attorney but my family and I were blessed. We won every single time! Insurance companies truly know that they will take it to court! I got settlements for all 3 lawsuits. Never stepped a foot into a courtroom. Thank you so much Morgan & Morgan!
The entire Morgan & Morgan team, including my case manager Michelle Hill, have been a blessing! From the first phone call I made to them, they have been extremely compassionate, very helpful, and 100% professional. I would recommend Morgan & Morgan to anyone because THEY CARE!
Results may vary depending on your particular facts and legal circumstances.
See More
The Fee is FreeTM Only Pay If We Win.
Submit a Free Case Evaluation
You can find out if you qualify immediately.
Get a Call From Us
Our specialists will walk you through your case and collect all the right information to win your case.
Let Us Get to Work
Our specialized attorneys will handle every step of your case from start to finish. You don't pay until we win.
Call Us Now
See Our Nationwide Results
We've won over $15 Billion for our clients in cases of all types. Let us work hard for you.
$28,450,105
Medical Malpractice
$8,800,000
Premises Liability
$1,331,245
Social Security
Results may vary depending on your particular facts and legal circumstances.
Last updated on
Jun 05, 2023