CPAP & Sleep Apnea Machines
Philips CPAP & Sleep Apnea Machine Lawsuit
Rating Overview
Based on 2031 Reviews
The Fee Is Free™. Only pay if we win.
America's Largest Injury Law Firm
Protecting Families Since 1988
$15 Billion+ Won
800+ Lawyers Nationwide
Free Case Evaluation
Tell us about your situation so we can get started fighting for you. We tailor each case to meet our clients' needs.
Results may vary depending on your particular facts and legal circumstances.
Nationwide Results
Jacob T. Rodgers v. City of Gainesville D/B/A Gainesville Regional Utilities
Summary 
In one of the first personal injury trials since the end of the Pandemic, Morgan & Morgan recovered $120 million for a client that was paralyzed by a city utility vehicle.
Estate of Frank Townsend v. RJ Reynolds, et al.
Summary 
After a family lost someone to lung cancer, our compassionate attorneys took their case and recovered $91 million in the fight against Big Tobacco.
Morgan Stanley Data Security Litigation
Summary 
Morgan & Morgan reached a $60 million class action settlement on behalf of those who had their data compromised by behemoth, Morgan Stanley.
Stephen Davis v. Levon Clark, Ricardo Williams, Marty Grifka and Derek Pak
McAdams v. Monier Lifetile, LLC
Case Summary
Morgan & Morgan's attorneys reached a $44 million settlement in a class-action lawsuit against Monier, an organization that made false claims about their faulty roofing tile products.
Estate of Patricia Allen v. RJ Reynolds, et al.
Gold v. Lumber Liquidators
Case Summary 
Our team represented clients who sought to recover damages from Lumbar Liquidators after the company provided faulty flooring materials, resulting in a $28 million settlement on their behalf.
Results may vary depending on your particular facts and legal circumstances.
Nationwide Results
Jacob T. Rodgers v. City of Gainesville D/B/A Gainesville Regional Utilities
Estate of Frank Townsend v. RJ Reynolds, et al.
Morgan Stanley Data Security Litigation
Stephen Davis v. Levon Clark, Ricardo Williams, Marty Grifka and Derek Pak
McAdams v. Monier Lifetile, LLC
Estate of Patricia Allen v. RJ Reynolds, et al.
Gold v. Lumber Liquidators
Results may vary depending on your particular facts and legal circumstances.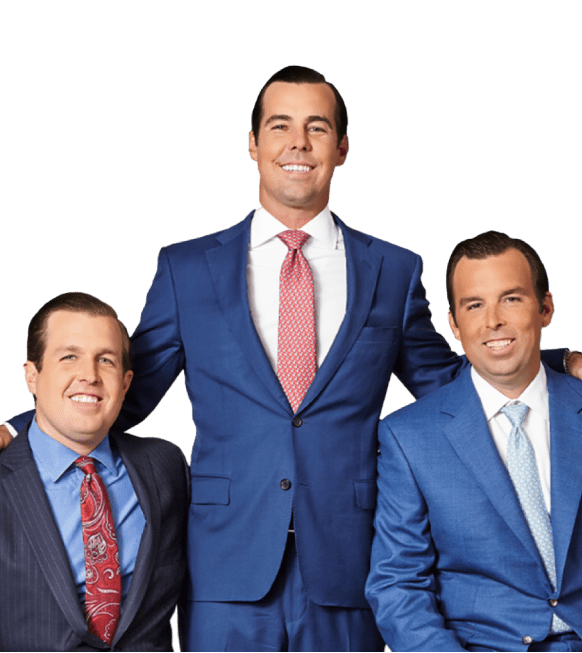 Philips CPAP & Sleep Apnea Machine Lawsuit
When you have a medical condition that severely affects your life and your health, you're probably focused on what you can do to get better. Many people who suffer from sleep apnea used a device from Philips Respironics, and instead of it making them well, it likely made them worse and even caused cancer in many users. There's nothing more frustrating than putting your trust in a medical device and a company that claims it can help you, only to be made worse by their treatment.
If you've experienced negative side effects as a result of the Phillips sleep apnea machine, we want to help you. Morgan & Morgan has hundreds of attorneys throughout the United States. Our biggest concern is making sure you get the justice and the compensation that you deserve. Over the years, our successful law practice has recovered more than $15 billion dollars for our clients. Please don't hesitate to reach out to us. Contact Morgan & Morgan today for a free case evaluation.
The Problem With Phillips CPAP And Sleep Apnea Machines
Philips recalled millions of CPAP and other sleep apnea machines because many users were breathing toxic foam caused by a serious issue with their machines. Breathing in this toxic foam can cause cancer and other major health problems. The foam was going directly into the tube that users were using to breathe correctly while they slept. Aside from causing cancer, which is obviously severe and completely unacceptable, many users also reported headaches, upper airway irritations, coughing, chest pressure, sinus infections, asthma, damage to their liver and kidneys, nausea, vomiting, and increased breathing problems.
Class Action Lawsuit
In June 2021, a class action lawsuit was filed against Philips in Massachusetts. The lawsuit claims that Phillips knew about the toxic foam and the severe health issues it was causing people for years. There are claims that users had been complaining about the issues for many years, but Philips didn't issue a public warning until April 2021. It was another two months, June 14th 2021, before Philips officially recalled the devices. Interestingly, Philips didn't announce the recall of their machines until right around the time that they were coming out with a newer device. Many patients who desperately need these devices had no choice but to purchase the newer machine, meaning Philips continued to profit even after they made the recall of their current machine public.
Philips Lawsuits Are Based On 2 Violations
1. Design Defect
One of the reasons people were filing lawsuits against Philips is for the simple fact that the devices they sold to patients were defective and dangerous. The foam they used in the device is so dangerous that when it degrades it causes cancer. This alone might be enough of a problem for a lawsuit.
2. Failure To Warn
Not only did Philips use material in their medical devices that was incredibly dangerous, but they didn't warn the public as soon as they became aware of the risks. There are allegations that users had been complaining of health issues as a result of the foam for years. At the very least, Philips became aware of the issue in April 2021, and didn't issue a recall until the middle of June, 2021. This means that people continued to buy and use the machines for at least two months, despite the fact that Philips was well aware of the risks.
Scroll down for more
Find Out If You Are Eligible for a Philips CPAP & Sleep Apnea Machine Lawsuit
Take our FREE quiz to see if you qualify for a case.
How it works
It's easy to get started.
The Fee Is Free™. Only pay if we win.
Results may vary depending on your particular facts and legal circumstances.
Step 1

Submit
your claim

With a free case evaluation, submitting your case is easy with Morgan & Morgan.

Step 2

We take
action

Our dedicated team gets to work investigating your claim.

Step 3

We fight
for you

If we take on the case, our team fights to get you the results you deserve.
---
Client success
stories that inspire and drive change
Explore over 55,000 5-star reviews and 800 client testimonials to discover why people trust Morgan & Morgan.
Results may vary depending on your particular facts and legal circumstances.
Recent verdicts & settlements
Results may vary depending on your particular facts and legal circumstances.
FAQ
Get answers to commonly asked questions about our legal services and learn how we may assist you with your case.
CPAP & Sleep Apnea Machine Lawsuit FAQs
Sleep apnea is a serious sleep disorder where a person's breathing repeatedly stops and starts throughout the time that they are sleeping. There are three main types of sleep apnea:

Obstructive Sleep Apnea. This is the most common form of sleep apnea and occurs when the throat muscles relax. When this happens, you can't get enough air, which lowers the oxygen level in your blood.
Central Sleep Apnea. This type of sleep apnea occurs when the brain fails to send proper signals to the muscles that control breathing. You may wake up with shortness of breath or have difficulty getting to sleep or staying asleep.
Complex Sleep Apnea Syndrome. This is also referred to as treatment-emergent central sleep apnea. It occurs when you have both obstructive sleep apnea and central sleep apnea.

A continuous positive airway pressure (CPAP) machine is the most commonly prescribed method for treating sleep apnea. This medical device sends a steady flow of oxygen into your mouth and nose while you sleep, which keeps your airways open and allows you to breathe more normally.

CPAP machines have motors that generate a constant stream of pressurized air which travels through an air filter and into a flexible tube. The tube delivers purified air into a mask that you seal around your nose or mouth while you sleep.

Which Machines Were Recalled

Philips ended up recalling millions of breathing machines because of the issue with the foam. In addition to recalling sleep apnea machines, other life-saving mechanical ventilators were recalled as well. The machines that were recalled include the following:

DreamStation Machines.
Continuous Positive Airway Presure (CPAP) Machines
Bi-Level Positive Airway Pressure (Bi-Level PAP)
Mechanical Ventilators

The toxic foam that was causing people severe health issues is polyester-based polyurethane. While people were using the machine, the foam began to degrade into very small particles that the users were breathing in or ingesting. The foam also produced toxic gases, which caused cancer, lung irritation, and organ damage.

How Long Have The Machines Been On The Market?

These damaging machines have been sold to patients since 2009, meaning some users have been exposed to the foam and gases for more than ten years.

Can I File A Lawsuit Against Phillips?

If you used any of Philips' sleep apnea machines that they recently recalled, you may be eligible to file a lawsuit. It's important to keep track of when you used the machine and how long you used the device. Also, take note of which device you used. Additionally, have you been diagnosed with cancer or any other type of health condition that you and your doctor believe is related to the device? If yes, you may have a valid legal claim against Phillips. Your best bet is to contact Morgan & Morgan right away for a free consultation. We can help determine if you have a viable claim or not. We can also help you obtain your medical records and figure out what you should do next.

Am I Entitled To Compensation?

It's certainly a possibility. If we determine that you have a viable lawsuit, this means we believe you are entitled to compensation. If you file a lawsuit and we are successful in negotiating your case or we win at trial, you might be entitled to the following types of compensation:

Medical Bills. If we win your case, you should be entitled to payment for past medical bills. Additionally, you'll likely be able to collect monetary damages to help you pay for any future medical treatment or procedures you might need that are related to your use of a defective Philips sleep apnea machine.
Lost Income. If you lost income as a result of being in the hospital because of a defective sleep apnea machine, you will be able to recover lost income. This includes income you might lose in the future if you're no longer able to work.
Pain and Suffering. When you use a medical device, you assume that it's safe and that the manufacturers aren't knowingly deceiving you about its safety. When you find out that you've been severely injured as a result of their negligence, it's often emotionally painful and traumatizing. You might be entitled to monetary damages for this.
Punitive Damages. Punitive damages are awarded as a way to punish companies and to deter them from engaging in this type of behavior in the future. Philips knew that their devices were defective, yet they continued to sell them anyway and didn't warn the public. This is unconscionable. In an egregious case like this, it's likely that a court would award punitive damages if you're successful in your case.

What Are the Symptoms of the defective CPAP Recall?

According to reports, individuals who have used defective CPAP machines have reported:

Irritation (skin, eyes, respiratory tract)
Inflammatory response
Headache
Unpleasant smells
Dizziness
Asthma

Unfortunately, there are also long-term adverse health effects associated with Philip's defective CPAP machines. The device's defect causes it to release a highly carcinogenic foam into the breathing tube when the user is asleep, which has caused some users to develop cancer and other severe health problems.

Should I Stop Using My CPAP Machine Because of the Recall?

Yes, you should discontinue using these defective machines until the company comes forward with a repair strategy. Philips recalled these devices for a reason, and anyone who continues to use them after the recall is putting themselves at risk of severe health concerns. If you rely on this machine for your quality of life, it's best to find a safer alternative that won't jeopardize your health.

How Serious Is the CPAP Recall?

As of July 2021, the FDA has classified the Philips CPAP recall as Class 1, meaning that the product has the potential to cause "serious injury or death." To make matters worse, allegations of the product's defect were around for years before the actual recall, which suggests that Philips knew how dangerous the product was and decided to sell it anyway. Their negligence isn't just unacceptable, it's illegal, and those who were harmed by their actions have promptly filed a lawsuit to hold the company accountable for its unethical conduct.

How Do I Know if My Philips CPAP Machine Has Been Recalled?

The Philips CPAP recall only affects specific devices, which are:

E30 (Emergency Use Authorization)
DreamStation ASV
DreamStation ST, AVAPS
SystemOne ASV4
C Series ASV, S/T, AVAPS
OmniLab Advanced Plus In-Lab Titration Device
SystemOne (Q Series)
DreamStation (CPAP, Auto CPAP, BiPAP)
DreamStation Go (CPAP, APAP)
Dorma 400, 500 CPAP
REMstar SE Auto CPAP
Trilogy 100 Ventilator
Trilogy 200 Ventilator
Garbin Plus, Aeris, LifeVent Ventilator
A-Series BiPAP Hybrid A30 (not marketed in the US)
A-Series BiPAP V30 Auto Ventilator
A-Series BiPAP A40 (not marketed in the US)
A-Series BiPAP A30 (not marketed in the US)

If you're still unsure if your Philips product is subject to recall, you can visit the Philips Respironics Recall website and complete a registration form that will give you more information on your device. This registration form will require your device's serial number, which can be found at the bottom of the unit following the "SN or S/N" designation on the label.

At Morgan & Morgan, our job is to help you to the best of our ability. We have attorneys all throughout the country, so no matter where you may have used this device, we can represent you. If you've suffered any health consequences as a result of using these Phillips medical devices, you should contact us immediately. We can determine if you are eligible to file a lawsuit or not. It won't cost you anything to speak with us. Additionally, you'll never pay us anything until we successfully settle or win your case in court. Morgan & Morgan mass tort attorneys are experienced, dedicated, and they truly care about you. We treat all of our clients exactly how we would want our own family members to be treated. Contact us right now and set up a free case evaluation so we can help you.
Scroll down for more
Load More