The Fee Is Free™. Only pay if we win.
America's Largest Injury Law Firm
Protecting Families Since 1988
$15 Billion+ Won
800+ Lawyers Nationwide
Free Case Evaluation
Tell us about your situation so we can get started fighting for you. We tailor each case to meet our clients' needs.
Results may vary depending on your particular facts and legal circumstances.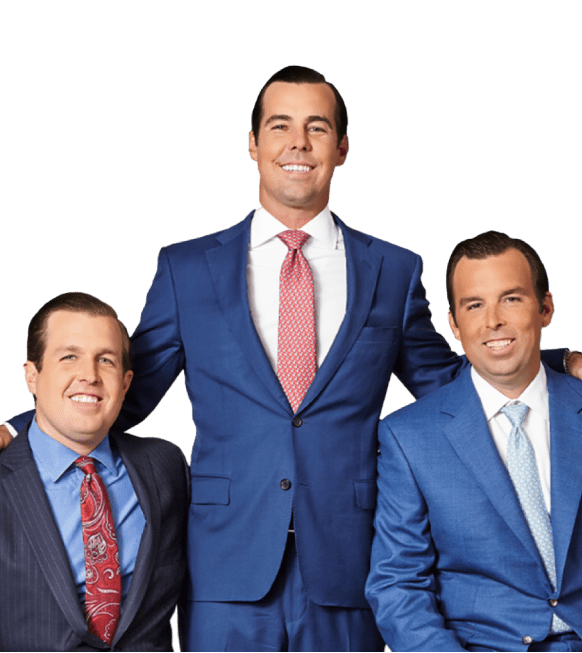 Slip & Fall Lawyers in Charleston, WV
Do you have a plan for what to do if you slip and seriously injure yourself? If you are like most people, you probably don't. It is hard to imagine yourself in a situation where you are disabled and unable to perform everyday life activities. Unfortunately, thousands of people in West Virginia suffer this fate every year.
You can suffer a slip and fall accident almost anywhere you go if you are unlucky. A wet floor, a patch of mud, or a loose stair can all result in a tragic accident. Even if you take care and pay attention to your surroundings, the carelessness of others could result in a slip and fall accident.
If you have been injured due to the fault of another, that is when you most need a plan of action. You need to know how you will deal with the insurance company to get the compensation you need to recover from your injuries and pay for all your expenses.
This process may sound straightforward, but it is rarely simple. Insurance companies don't want to pay money if they can avoid it. And without the correct type of evidence, you could find yourself paying those expenses out of pocket.
The first step of any plan to recover from this type of injury should be contacting Morgan & Morgan for slip & fall lawyers in Charleston, WV. Our attorneys have experience dealing with insurance companies and will fight to get you every dollar you deserve. Contact us today for more information and to schedule a free case evaluation.
Liability in Slip and Fall Cases
The first fight with an insurance company will almost always be about who is liable for your slip and fall injury. Typically, the insurance company will try to find evidence that suggests that the accident was your fault. This means that you will have to pay for your injuries yourself or use your personal medical insurance.
If you believe another party is responsible for your injury, you will have to prove that before you can receive compensation. And that means you have to understand how liability works.
Typically, a person or a business is liable for your injuries if it had a duty to prevent you from getting injured and either recklessly or negligently failed in that duty. If you can prove that either action or inaction from that party resulted in your injury, then their insurance company will be responsible for providing you compensation.
The slip and fall lawyers at Morgan and Morgan have the legal knowledge and experience to find that evidence and present it to the insurance company. Typically, when we get your case early in the process, we can prevent an insurance company from denying your claim.
Common Examples of Slip and Fall Cases
Unless you have a background in law, liability can sound like a bunch of legal mumbo jumbo. We have found that the best way to explain this concept to clients is by showing them concrete examples.
Nursing Home Falls
When you or a loved one moves into a nursing home, you make an agreement with the facility. You pay money and the staff of the nursing home provides support for everyday activities, including walking and bathing.
The nursing home staff has an explicit duty to help you or your loved one complete daily activities safely. This means that a staff member should be helping with transfers between furniture and possibly even with bathing.
If you or your loved one slips while getting in or out of a shower or while walking across a room, and this happened because staff failed to provide assistance, the nursing home is liable for the injury and all future consequences of that injury.
Poor Lighting
Have you ever been in a parking garage at night? If even one or two lights are out, it can be difficult to see where you are going. The same thing can happen in an emergency stairwell where a light has gone out.
Businesses and public places are required to provide enough lighting for you to safely move about the premises. If you slip and fall because you can't see a sudden change in elevation, the owner of the premises is responsible for that injury.
Wet or Muddy Ground
Slick ground is common in the Charleston area due to its geography. Charleston lies at the intersection of two major West Virginia rivers, and many businesses take advantage of that.
If a business serves people who are fishing, boating, or otherwise in or near a river, the building entrance may often be slick from water or mud tracked inside. The business owner is responsible for keeping that entrance clean and dry so customers or employees don't unexpectedly slip and fall.
Similarly, business owners are expected to quickly clean up after any type of mess that would cause a slip and fall accident. This is most often a concern in any type of business that serves food or drinks.
Messes are inevitable. But that doesn't excuse business owners from addressing them. Any business that doesn't have a policy of quickly cleaning up slick spots is liable for any injuries that result from them.
How Slip & Fall Lawyers in Charleston, WV, Can Help You Maximize Compensation After an Accident
Just because you can prove that another party was responsible for your slip and fall accident, that doesn't mean you will get paid the compensation you deserve for your injuries. Even when insurance companies can't deny your claim, they typically try to pay you less than you are owed.
This is a lot easier to do than you might think. Insurance companies have a variety of tactics they can use to undervalue your claim, including:
Relying on the opinions of doctors who work for the insurance company
Paying compensation based on expected cost rather than the actual cost
Refusing to pay for a procedure or treatment if a less expensive option exists, regardless of what your doctor recommends
Claiming that some injuries or expenses are not a result of the accident
Making an offer that seems reasonable before you know about other expenses
Swamping you with frustrating red tape to get you to drop parts of your claim
When you aren't represented by slip & fall lawyers in Charleston, WV, some or all of these tactics may be effective. And you could end up getting paid a fraction of the compensation you need to pay for your medical bills and cover lost income due to your injuries.
Your attorneys have experience dealing with insurance companies and won't let an insurer get away with any of these unfair tactics. In fact, many insurance companies won't even try to use these tactics if they know you are represented by competent counsel.
Furthermore, attorneys at Morgan & Morgan have decades of experience handling slip and fall cases in Charleston. With that experience comes an in-depth understanding of how much your injuries will cost to recover from. By looking at past cases and speaking with doctors, we can accurately estimate your expenses within a very small margin.
This knowledge lets us more effectively negotiate with insurance companies for a fair settlement. If an insurer tries to make a lowball offer, we know that it isn't fair; we also know how much better it needs to be for you to consider it. Anything outside of that range is simply unacceptable.
Typically, insurance companies will negotiate in good faith with attorneys. This isn't because they want to. It is because they understand the implicit threat involved when you retain slip & fall lawyers in Charleston, WV. If the insurance company doesn't negotiate in good faith, you are ready and willing to take the case to court.
And while we prefer not to go to trial, that doesn't mean we are concerned about going to trial. Our attorneys have an exceptional record of winning in court and have won billions of dollars for our clients. If an insurance company won't negotiate fairly, we intend to win you as much money as possible from a jury verdict.
Scroll down for more
Recent verdicts & settlements
Results may vary depending on your particular facts and legal circumstances.
Scroll down for more
Results may vary depending on your particular facts and legal circumstances.
How it works
It's easy to get started.
The Fee Is Free™. Only pay if we win.
Results may vary depending on your particular facts and legal circumstances.
Step 1

Submit
your claim

With a free case evaluation, submitting your case is easy with Morgan & Morgan.

Step 2

We take
action

Our dedicated team gets to work investigating your claim.

Step 3

We fight
for you

If we take on the case, our team fights to get you the results you deserve.
---
Client success
stories that inspire and drive change
Explore over 122,576 5-star reviews and 800 client testimonials to discover why people trust Morgan & Morgan.
Results may vary depending on your particular facts and legal circumstances. Based on Select nationwide reviews
FAQ
Get answers to commonly asked questions about our legal services and learn how we may assist you with your case.
Morgan & Morgan
It might feel like finding a skilled and trustworthy lawyer in your price range is a needle in a haystack situation, but Morgan & Morgan makes it easy. We don't get paid until after we win your case, and our fee comes out of the winnings instead of your pocket.

What Does a Slip and Fall Case Looks Like?

It's the property owner's responsibility to keep their premises safe for patrons. Here are some examples of what might constitute a dangerous condition:

Slippery spills
Broken stairs
No access to railings
Potholes, ledges, or uneven walkways

Some of these situations — like spills in a grocery store — do happen now and then, but they must be addressed immediately so people aren't put at risk. If the dangerous condition can't be remedied right away, there should be some sort of signage pointing out the hazardous area.

Proving a slip and fall case can be difficult, even if the property owner was clearly negligent. With the help of Morgan & Morgan's team of personal injury attorneys, however, you can fight for full and fair compensation.

If you live in a rental property, you rely on your landlord or property manager to handle upkeep and safety checks. If your landlord doesn't provide necessary maintenance as outlined in your lease, this could be considered neglect. When this neglect leads to unsafe conditions, that could lead to injury.

What is The Value of a Case?

Every slip and fall case is unique. It's our job to evaluate the situation, assess your injuries, and determine what compensation you're owed. We consider elements like:

Severity of the injury
Timeline of recovery
Lost wages
Emotional distress
Other expenses related to your injury

At Morgan & Morgan, we understand how an accident can affect you and your family. That's why we don't settle for a penny less than the full value of your case.

What Kind of Injuries Are Most Common From Slip and Fall Accidents?

Typically, if you are injured due to slipping, you will suffer:

Broken bones
Head injuries, including concussions
Sprains, pulled muscles, or other soft tissue injuries
Back injuries
Joint pain

Also, if you fall near one of the major rivers in Charleston, you could potentially start to drown. Even if you don't die, inhaling water or not being able to breathe for an extended period can result in lifelong harm.

If My Claim Is Denied, What Are My Options?

If an insurance company denies your claim, you have two options. You can file an appeal with the insurance company. While they control the appeals process, our attorneys have experience with appealing bad decisions and we can commonly get insurers to reverse them.

You also have the option to sue the insurance company. A trial often takes a long time, but it can potentially get you a lot more money than you would get from an appeal. Even if you appeal, you can choose to go to court if you don't like the result.

How Much Will I Spend on an Attorney From Morgan and Morgan?

That depends on whether we win your case. If we win your case, we charge you a percentage of those winnings as our fee. This is the only bill you will receive from us and there is no hourly charge for our services.

However, if we fail to win you money, you will never pay us anything. Thus, regardless of the outcome of your case, you will end up with equal or more money than you had when it began.

Where Can I Get Help Paying Medical Bills While Waiting for Money From the Insurance Company?

We probably won't be able to get you money until the claims process is complete, but we can get your creditors to stop sending you medical bills while you are waiting. We will send those creditors a letter of intent. This assures them that you will pay when your case is over, and it usually pauses payment requests.

Experienced Slip & Fall Lawyers in Charleston, WV

At Morgan & Morgan, we have been helping victims of slip and fall accidents get the money they need to recover for over three decades. Our caring attorneys will stop at nothing to get you the money you need and deserve. If you've been hurt, contact us immediately to schedule a free case evaluation and see if one of our slip and fall lawyers in Charleston, WV is right for you.
Scroll down for more
Load More