$15 Billion+ Won
•
800+ Lawyers Nationwide
•
The Fee is FreeTM, Only Pay If We Win
•
America's Largest Injury Law Firm
•
Protecting Families Since 1988
•
Construction Accidents
At Morgan & Morgan, we know how to handle cases involving workplace injuries, especially those sustained on construction sites. Our attorneys are familiar with the intricate federal and state regulations specific to these types of claims and can help navigate these laws to help you recover compensation for your losses.
There are a number of complex liability issues that pertain to construction accident lawsuits, so it's important to contact an attorney who has experience handling third-party injury claims. Our lawyers have handled workplace accidents and personal injury lawsuits for more than two decades and have the resources needed to go up against any insurance company who tries to deny the compensation you are rightfully owed.
If you have been injured in a construction accident, our construction accident attorneys at Morgan & Morgan may be able to help. Our attorneys are experienced in a variety of practice areas. To have an attorney review your case at no cost or obligation to you, fill out our case review form today.
Morgan & Morgan
Documentation

First, your assigned legal team will gather records related to your claim, including medical records, medical bills, and insurance policy information.

These documents will help your attorney understand the extent of your injury, and build your case for compensation.

Investigation

Your attorney and legal team will investigate your accident in great detail to gather the necessary evidence.

They may look at dashcam footage, security camera footage, police records, and more to help build your case.

Negotiation

Your attorney will negotiate with the defense, outside of the courtroom, to help get you the compensation you may be entitled to.

If settlement negotiations are unsuccessful, your attorney is prepared to go to trial and present your case in the strongest possible form.

Why Should I Contact a Construction Accident Attorney?

Three of the ten most common safety violations cited by the U.S. Occupational Safety and Health Administration in 2015 occurred on a construction site. If you have been injured on a construction site, it's important to contact an attorney to help with your injury claim. There are a number of state and federal laws concerning personal injuries and construction sites, which may or may not be applicable in a given situation.

Additionally, there are a number of parties who may be liable for the injury, including construction site owners, general contractors, sub-contractors, manufacturers of faulty equipment, or another third party. Only a thorough investigation of medical records, the construction site, witness statements, and parties related to the incident can help to determine liability, as well as the laws applicable to your claim.

A skilled construction accident attorney can start an investigation into your claim, identify any liable parties, and determine the type of claim you should pursue.

Types of Construction Accident Claims and Lawsuits

If you were injured on a construction site, you may be able to pursue one or more of the following claims with the help of your attorney:

Workers' Compensation: Typically, an injured employee may not bring a lawsuit against their employer because they are entitled to benefits provided by workers' compensation insurance. A worker pursuing workers' compensation benefits needs to prove only that an injury occurred, irrelevant of any surrounding circumstances.

If the claim is accepted, the worker will be entitled to receive workers' compensation benefits. Workers' compensation claims may be brought in conjunction with claims against third parties to maximize recovery of damages.

Personal Injury: In a personal injury lawsuit, the worker must prove that a third party was negligent, and this negligence led to their injury.

Product Liability: If the injury was caused by a defective product, the injured party can bring a suit against any party in the chain of distribution. For example, if a ladder used on a construction site fails due to a defect and causes an injury, the injured party may be able to recover compensation from the retailer, wholesaler, manufacturer, or any other party in the chain of distribution.

Wrongful Death: If a worker is killed on the job, his or her family may be able to bring a wrongful death claim on their loved one's behalf.

In some cases, multiple claims may be filed simultaneously.

What OSHA Rights Can an Attorney Help Me Protect?

In an attempt to promote and maintain safe working environments, OSHA provides workers throughout the country with the right to:

Ask OSHA to inspect their workplace;
Use their rights under the law without retaliation or discrimination;
Receive information and training about hazards, methods to prevent harm, and the OSHA standards that apply to their workplace;
Receive copies of test results done to find hazards in the workplace;
Review records of work-related injuries and illnesses; and
Receive copies of their medical records.

An attorney can help workers who have been injured (or who believe they work in a dangerous environment that does not follow administration guidelines) file a complaint with OSHA.

Employers are not allowed to fire, demote, or otherwise retaliate against an employee who files a complaint. If a worker who has filed a complaint with OSHA has been retaliated against by their employer, an attorney can help in filing a claim against the employer for their retaliation.

What Are Some Common Causes of Construction Accidents?

Construction accidents can occur for a number of reasons. OSHA requires employers to obtain certain permits, conduct regular inspections, and implement job safety programs to limit workplace accidents. Negligence, product defects and failure to adhere to safety policies and procedures can result in avoidable construction site accidents.

Some of the leading causes of construction accidents include:

Insufficient training;
Poor safety precautions and oversight;
Crane accidents;
Hoist accidents;
Harness accidents;
Collapsed structures;
Improper use or maintenance of equipment;
Compressed gases;
Mechanical hazards;
Exposure to toxic substances;
Falls from elevations;
Slips and falls;
Defective equipment;
Fires and explosions;
Scaffolding accidents;
Misuse of tools;
Electrical accidents;
Welding accidents;
Falling objects.

In addition to these common causes of construction accidents, cell tower accidents are increasingly become a concern. In recent years, cell tower related fatalities have shot up. Between 2003 and 2013, there were 108 incidents involving communication towers, resulting in 91 fatalities and 17 injuries, according to OSHA. The lax adherence to safety and industry training standards, along with an increasing demand for faster networks, has led to dangerous conditions for these workers.

Who Can be Held Liable for Construction Accident Injuries?

If an employer carries workers' compensation insurance, they are typically provided immunity from personal injury lawsuits. Workers' compensation does not bar lawsuits against employers if the injury was intentional or egregious; however, it is more common to file claims against a third party.

Construction Site Owner(s): In these cases, liability typically hinges on the degree of control the owner has over the premises, compared to the degree of control over the work being conducted itself.

General and Sub-Contractors: Under OSHA, both general contractors and sub-contractors have the duty to provide workers with a reasonably safe construction site, warn of any hazards at the site or inherent in the job itself, and ensure the work is being performed according to safety regulations. When an injury occurs, the failure of a contractor or subcontractor to perform these duties may allow an injured worker the opportunity to seek compensation for their losses.

Prime Contractors: Prime contractors are responsible only for work that is identified in their contract, or for any work they delegate to subcontractors so long as they have exclusive responsibility for such subcontractors.

Architects and Engineers: In some cases, architects and engineers have a duty to observe progress and ensure compliance with plans and relevant code regulations. To determine whether an architect or engineer may be liable for an injury, it is necessary to establish which duties were outlined by their contract with the construction company.

Manufacturers: Any party in the chain of distribution of a defective product, including manufacturers, retailers, and wholesalers, may be held liable if a defect in their product causes an injury.

What Should I Do If I've Been in a Construction Accident?

If a worker is injured in a construction accident they should:

Get prompt medical attention for the injury;
Report the injury to the employer or manager and note who they told;
Get accounts and information from any witnesses;
Take photographs of the injury, scene of the injury, and any equipment involved; and
Contact an attorney to learn more about their legal options.

What Damages Can an Attorney Help Me Recover From a Construction Accident Injury?

Construction accidents can cause severe physical, financial, and psychological pain for victims and their families. Extensive medical bills, dealing with the trauma of a serious injury, and permanent injuries can have a significant impact on a person's life. By filing a lawsuit against a negligent party, an attorney may be able to help an injured employee recover:

Loss of wages;
Medical expenses;
Counseling costs;
Physical therapy;
Property damage;
Ongoing living expenses;
Mortgage and rent;
Pain and suffering;
Loss of consortium for widows or widowers.

If you have been injured in a construction accident and believe you have a claim for your injuries, the attorneys at Morgan & Morgan may be able to help you with your personal injury lawsuit. We're here to help with a variety of cases, including car accidents, workers' compensation, medical malpractice, and more. Please fill out our case review form at no cost or obligation to you to learn more today.
Hear From Our Clients
We've helped over 300,000 families across the United States. See what they have to say.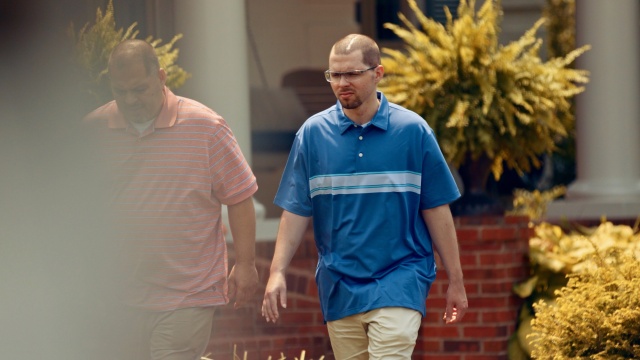 Our Personal Injury Lawyers
Have Over 55,000
5-Star
Reviews
They were caring and concerned about my case. They fought harder then I had intercepted. Communicated in many ways to make sure I understood. Thank you.
Georgia
Workers' Compensation
The staff was amazing, they treated me with the utmost respect and professionalism. Kept me informed every step of the way about my case. Always asked how I was doing and was prompt with responding to any of my questions or concerns. They are a great team!
Antonia
Premises Liability
Morgan and Morgan is truly the best law firm! PERIOD! You could consider yourself blessed when they take your case. Immediately, you can breathe. Anxiety goes from a 10 to 0! I needed them 3 TIMES! I wish I didn't have to hire an attorney but my family and I were blessed. We won every single time! Insurance companies truly know that they will take it to court! I got settlements for all 3 lawsuits. Never stepped a foot into a courtroom. Thank you so much Morgan & Morgan!
The entire Morgan & Morgan team, including my case manager Michelle Hill, have been a blessing! From the first phone call I made to them, they have been extremely compassionate, very helpful, and 100% professional. I would recommend Morgan & Morgan to anyone because THEY CARE!
Results may vary depending on your particular facts and legal circumstances.
See More
The Fee is FreeTM Only Pay If We Win.
Submit a Free Case Evaluation
You can find out if you qualify immediately.
Get a Call From Us
Our specialists will walk you through your case and collect all the right information to win your case.
Let Us Get to Work
Our specialized attorneys will handle every step of your case from start to finish. You don't pay until we win.
Call Us Now
See Our Nationwide Results
We've won over $15 Billion for our clients in cases of all types. Let us work hard for you.
$28,450,105
Medical Malpractice
$8,800,000
Premises Liability
$1,331,245
Social Security
Results may vary depending on your particular facts and legal circumstances.
Last updated on
Jun 08, 2023