Whistleblower/Qui Tam
Whistleblower & Qui Tam Lawyers
The Fee Is Free™. Only pay if we win.
America's Largest Injury Law Firm
Protecting Families Since 1988
$15 Billion+ Won
800+ Lawyers Nationwide
Free Case Evaluation
Tell us about your situation so we can get started fighting for you. We tailor each case to meet our clients' needs.
Results may vary depending on your particular facts and legal circumstances.
Nationwide Results
Results may vary depending on your particular facts and legal circumstances.
Nationwide Results
Porter Ranch Gas Leak
After SoCalGas's negligent oversight led to a leak of 5.7 billion cubic feet of gas in 2015, Morgan & Morgan recovered $1.8 billion for the 30,000 affected residents of Porter Ranch.
Jacob T. Rodgers v. City of Gainesville D/B/A Gainesville Regional Utilities
In one of the first personal injury trials since the end of the Pandemic, Morgan & Morgan recovered $120 million for a client that was paralyzed by a city utility vehicle.
Estate of Frank Townsend v. RJ Reynolds, et al.
After a family lost someone to lung cancer, our compassionate attorneys took their case and recovered $91 million in the fight against Big Tobacco.
Morgan Stanley Data Security Litigation
Morgan & Morgan reached a $60 million class action settlement on behalf of those who had their data compromised by behemoth, Morgan Stanley.
Stephen Davis v. Levon Clark, Ricardo Williams, Marty Grifka and Derek Pak
McAdams v. Monier Lifetile, LLC
Morgan & Morgan's attorneys reached a $44 million settlement in a class-action lawsuit against Monier, an organization that made false claims about their faulty roofing tile products.
Coleman v. Martinez
After a delayed C-section caused a newborn to suffer a brain injury during childbirth, Morgan & Morgan recovered $38 million for the affected family.
Gold v. Lumber Liquidators
Our team represented clients who sought to recover damages from Lumbar Liquidators after the company provided faulty flooring materials, resulting in a $28 million settlement on their behalf.
Clemmons v. ECORE et. al, Philadelphia County
Our team secured a $26,202,500 verdict—an enormous victory and a strong message to trucking companies who fail to take the proper precautions when maneuvering dangerous vehicles on our roads.
Brink v. Ruiz
After a long fight for justice, Morgan & Morgan finally obtained a successful, confidential settlement for Dustin Brink with the Defendants' insurance company.
Results may vary depending on your particular facts and legal circumstances.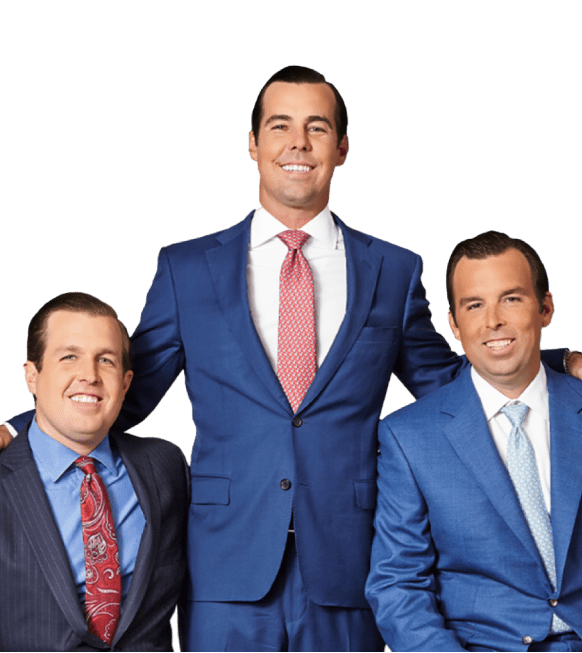 Whistleblower/Qui Tam
If you have knowledge of a person or company attempting to defraud the federal government, and you come forward with this information, you could be financially rewarded for your courage.
The individuals who do so are known as whistleblowers, and they play a critical role in holding businesses and industries accountable. They also protect taxpayer dollars.
Blowing the whistle on fraud or any other illegal activity that goes against the public interest benefits the government and its people. That's why the U.S. government offers incentives and protections to those who share credible information with them.
Although you might be nervous to come forward for fear of repercussions from your employer, there are laws in place to protect you from retaliation. Read on to learn more about these laws, and how Morgan & Morgan can help.
What Are Some Examples of Fraud?
When an individual or company seeks to procure unwarranted funds from the federal government, it's considered fraud and a violation of the False Claims Act (FCA). The FCA, also known as the Lincoln Law, imposes liability on individuals and companies who defraud government programs.
Fraud occurs in virtually every industry in which government contracts exist. Types of fraud include:
Medicare and Medicaid fraud
Defense contractor fraud
Healthcare fraud
Pharmaceutical fraud
Environmental fraud
Federal crop insurance fraud
Construction fraud
Federal student loan fraud
For more information about types of fraud committed against the government, click here.
What Is Qui Tam?
Qui tam is a provision in the FCA that allows private citizens with evidence of fraud perpetrated against the federal government to sue the wrongdoer on behalf of the U.S. government. These citizens are rewarded with a substantial share in any financial recovery that's made (typically 15-30% of the total amount).
The qui tam provision was enacted to encourage private citizens to come forward with information about entities defrauding federal programs, thus allowing the government to recoup stolen funds. Qui tam lawsuits differ from other types of lawsuits, such as personal injuries, in that the person bringing the suit is not the one who has been directly harmed.
Any person with information about fraud against the government – an employee, contractor, competitor, or someone else – can bring a qui tam lawsuit. 
If you have information about fraud against the U.S. government, contact Morgan & Morgan. Our attorneys can help you determine if you have a case, and securely walk you through the process.
How Are Whistleblowers Protected?
The government affords certain protections for whistleblowers. The FCA provides protection against retaliation: Whistleblowers may not be harassed, threatened, demoted, fired, or otherwise discriminated against because of their decision to come forward. 
If you've been treated unjustly because you spoke out, you can file a lawsuit against your employer seeking damages including reinstatement (if you were fired) and back pay. Even if your claim turns out to be unsubstantiated, you are protected against retaliation provided your claim was made in good faith.
Can Government Employees Be Whistleblowers, Too?
Government workers can also blow the whistle on their own government. The Whistleblower Protection Act is a federal law that provides these individuals with protection for disclosing various acts of unlawful and unethical behavior on the part of the U.S. government:  
Violations of the law, rules, or regulations
Abuse of authority
Gross waste of funds
Gross mismanagement
Substantial danger to public health or safety
If you are a federal employee who has uncovered possible fraud by the federal government and you have endured punishment as a result (e.g., demotion, pay cut, firing, or harassment), contact us. Our attorneys can review your case in a free, no-risk evaluation.
What Can a Whistleblower Attorney Do?
Whistleblower lawsuits are complex, but our legal team has the know-how to handle your case. Our attorneys are experienced in litigating qui tam and other whistleblower claims, from healthcare fraud to defense contractor fraud, and we have the resources to cover the expenses associated with your lawsuit. We can:
Evaluate your claim and all evidence relating to it
Help you file a lawsuit or submit information under the appropriate whistleblower program (depending on your type of case)
Persuade the government to get involved in your case, which increases the likelihood for success
Fight for the maximum compensation for your contributions as a whistleblower
Remain by your side from start to finish
Our attorneys understand that you might be reluctant to file a qui tam lawsuit, but it's important to know that all FCA lawsuits are filed confidentially and may not be viewed by the accused or the general public.
Contact a Whistleblower/Qui Tam Attorney
If you have knowledge of fraud against or by the federal government, contact our attorneys. The consultation is free and confidential. Just fill out a brief form to get started.
For additional whistleblower news and information, visit our Whistleblower Attorneys website and listen to our podcast.
Scroll down for more
Find out if you are eligible for a Whistleblower lawsuit
Take our FREE quiz to see if you qualify for a lawsuit.
How it works
It's easy to get started.
The Fee Is Free™. Only pay if we win.
Results may vary depending on your particular facts and legal circumstances.
Step 1

Submit
your claim

With a free case evaluation, submitting your case is easy with Morgan & Morgan.

Step 2

We take
action

Our dedicated team gets to work investigating your claim.

Step 3

We fight
for you

If we take on the case, our team fights to get you the results you deserve.
---
Client success
stories that inspire and drive change
Explore over 122,576 5-star reviews and 800 client testimonials to discover why people trust Morgan & Morgan.
Results may vary depending on your particular facts and legal circumstances. Based on Select nationwide reviews
Recent verdicts & settlements
Results may vary depending on your particular facts and legal circumstances.
Scroll down for more
Results may vary depending on your particular facts and legal circumstances.
FAQ
Get answers to commonly asked questions about our legal services and learn how we may assist you with your case.
Whistleblower/Qui Tam FAQs
In qui tam lawsuits, fraud is defined as the intentional, significant misuse or theft of taxpayer funding. It also includes the misrepresentation of goods or services with the intent to earn unwarranted compensation, which can occur when companies bill the government for unperformed services. Fraud can be committed by a single individual or an entire organization, but the victim is always the innocent taxpayer who assumes their hard-earned money is going toward its intended purpose. 

What Is the False Claims Act?

The False Claims Act (FCA) makes it illegal for any person or institution to intentionally file a false claim or create a false record regarding any federally funded program. In this case, "intentionally" includes acting with reckless disregard, which is when someone blatantly ignores the potential consequences their actions may bring. The "qui tam" provision of the FCA allows private citizens who have evidence of fraud to file a lawsuit against the at-fault party on behalf of the government.

Why Should I Report Fraud?

Hardworking citizens and their tax dollars support our government programs. When money is stolen from these programs, it's really stolen from the American people, as they're the ones who ultimately pay the price for fraud. The brave individuals who expose this criminal behavior are nothing short of heroes, and their contribution to the preservation of justice is something that shouldn't go unrewarded. Fortunately, the FCA contains a provision that allows whistleblowers to receive a financial reward for their actions.

If your qui tam lawsuit is successful in recovering defrauded funds, you could be eligible to receive between 15% and 30% of the total amount recovered. Although the promise of compensation is appealing, the real reward for whistleblowers is knowing that you've helped right a wrong and set an example for others to follow in the future.

What Does "Qui Tam" Mean?

"Qui tam" is a shortened Latin phrase meaning "who as well for the king as for himself sues in the manner." In other words, it means that an individual is filing a lawsuit on behalf of their government. The qui tam provision of the FCA was enacted not only to encourage whistleblowers but also to protect them from any retaliation by the hands of the organization they're helping to expose. 

What Are Whistleblowers' Rights and Protections?

Those who discover evidence of fraud often fear that the organization may attempt to retaliate against them for bringing their crimes to light. However, these individuals have nothing to worry about, as the FCA grants protections from retaliatory behavior for all whistleblowers. This behavior can include:

Harassment/discrimination
Suspension
Demotion
Denial of benefits
Imposition of penalties/sanctions

Some organizations may attempt to retaliate against you despite the protections of the FCA. If this occurs, you have the right to file a lawsuit against your employer seeking reinstatement, twice the amount of back pay you lost as a result of their behavior, interest on back pay, and any litigation fees you accrued throughout the process. Our experienced whistleblower attorneys have a proven track record of recovering the full extent of damages in cases of retaliation, making us an undeniable asset for your legal challenges.

What Kind of Evidence Does a Whistleblower Need?

The evidence you collect will mostly depend on the type of fraud you're hoping to expose. However, detailed evidence is important throughout all qui tam cases, so you should ensure that all the information you collect is as comprehensive as possible. Items such as financial records, emails, and memorandums are often used in this type of litigation, but some whistleblowers choose to use a personal recording device to gather evidence as well. If you're still in the process of collecting evidence for your case, make sure that it answers the following questions:

Who is committing the fraud?
Who knows about it?
What violation is being committed/has been committed?
When/where did the crime occur?
Is the fraud ongoing?
How was/is the fraud perpetrated
What are the implications of the fraud for the government/public?
How much money was defrauded?

HIPAA contains certain exemptions for healthcare employees who are helping to expose fraud. 

What Will a Whistleblower Attorney Do?

An experienced whistleblower attorney will help you navigate through the complexities of the lawsuit process and make it as easy as possible for you to use your evidence to expose corruption. Once we've received your claim, we'll begin the evaluation process to determine whether your evidence is sufficient enough to move forward. If not, we'll use our years of experience to advise you on ways to make your case stronger.

Once it's determined that you have a case, our attorneys will help you file the lawsuit and ensure that you're protected to the fullest extent of the law for the duration of your case. We take the safety of our clients seriously, and if you experience any retaliation from the organization you're helping expose, we can do everything in our power to make sure they're held accountable for their actions. Not only that, but our attorneys will also fight for the maximum relator reward possible, so you're compensated fairly for your brave contribution.

What Is a Qui Tam Lawyer?

A qui tam lawyer is an attorney who specializes in whistleblower lawsuits. This type of litigation allows private citizens to file a lawsuit on behalf of the government against an individual or organization who's committing fraud within our nation's federally funded programs. 

Can You Remain Anonymous as a Whistleblower?

The False Claims Act requires that qui tam lawsuits are kept "under seal" while the case is under investigation. This means that anyone other than the U.S. Department of Justice, the U.S. attorney, and the assigned judge of the District Court cannot view the details of your case until the case becomes unsealed. If you have any concerns about your anonymity during this process, it's a good idea to speak with our whistleblower attorneys and learn more about the laws that will affect your case.

What Constitutes as a Whistleblower Lawsuit?

If you have evidence of an individual or organization deliberately attempting to defraud the government of funding, you may have grounds for a whistleblower lawsuit. However, not all evidence is created equal, and you may not know if your information is sufficient enough to warrant a lawsuit. If you're unsure about your eligibility, please speak with one of our whistleblower attorneys for further opinion and advice on how to proceed.

Do You Need Evidence to Be a Whistleblower?

Yes, you'll need strong supporting evidence to file a qui tam lawsuit. The evidence you collect must clearly display the entity committing the fraud, the amount stolen, and any other relevant information pertaining to the crime at hand. Many whistleblowers have collected financial statements, emails, and memorandums, but others have taken an extra step and used a personal recording device to collect evidence. While this isn't necessary in all cases, it is important to collect as much evidence as you can to ensure that your case can help expose the corruption.

Can a Whistleblower Be Fired?

Whistleblowers are granted protections from retaliation under the FCA, including demotion, termination, suspension, denial of benefits, and any other retaliatory behavior. If an unethical organization attempts to retaliate against you despite these protections, you can file a lawsuit against them and recover the damages their actions have caused. 

However, it's important to act quickly if you do experience retaliation. Time is of the essence in these situations, and you'll need to prove that you were fired as a result of the qui tam lawsuit you were a part of. Waiting to file the lawsuit can make your case weaker and potentially cause you to lose it altogether, so it's important to speak with an attorney sooner rather than later. 
Scroll down for more
Load More
Download your FREE copy of our
Reporting Fraud in the Workplace Guide