What Is a Contusion?
What Is a Contusion?
The Fee Is Free™. Only pay if we win.
America's Largest Injury Law Firm
Protecting Families Since 1988
$15 Billion+ Won
800+ Lawyers Nationwide
Free Case Evaluation
Tell us about your situation so we can get started fighting for you. We tailor each case to meet our clients' needs.
Results may vary depending on your particular facts and legal circumstances.
Results may vary depending on your particular facts and legal circumstances.
Porter Ranch Gas Leak
After SoCalGas's negligent oversight led to a leak of 5.7 billion cubic feet of gas in 2015, Morgan & Morgan recovered $1.8 billion for the 30,000 affected residents of Porter Ranch.
Jacob T. Rodgers v. City of Gainesville D/B/A Gainesville Regional Utilities
In one of the first personal injury trials since the end of the Pandemic, Morgan & Morgan recovered $120 million for a client that was paralyzed by a city utility vehicle.
Estate of Frank Townsend v. RJ Reynolds, et al.
After a family lost someone to lung cancer, our compassionate attorneys took their case and recovered $91 million in the fight against Big Tobacco.
Morgan Stanley Data Security Litigation
Morgan & Morgan reached a $60 million class action settlement on behalf of those who had their data compromised by behemoth, Morgan Stanley.
Stephen Davis v. Levon Clark, Ricardo Williams, Marty Grifka and Derek Pak
McAdams v. Monier Lifetile, LLC
Morgan & Morgan's attorneys reached a $44 million settlement in a class-action lawsuit against Monier, an organization that made false claims about their faulty roofing tile products.
Coleman v. Martinez
After a delayed C-section caused a newborn to suffer a brain injury during childbirth, Morgan & Morgan recovered $38 million for the affected family.
Gold v. Lumber Liquidators
Our team represented clients who sought to recover damages from Lumbar Liquidators after the company provided faulty flooring materials, resulting in a $28 million settlement on their behalf.
Clemmons v. ECORE et. al, Philadelphia County
Our team secured a $26,202,500 verdict—an enormous victory and a strong message to trucking companies who fail to take the proper precautions when maneuvering dangerous vehicles on our roads.
Brink v. Ruiz
After a long fight for justice, Morgan & Morgan finally obtained a successful, confidential settlement for Dustin Brink with the Defendants' insurance company.
Results may vary depending on your particular facts and legal circumstances.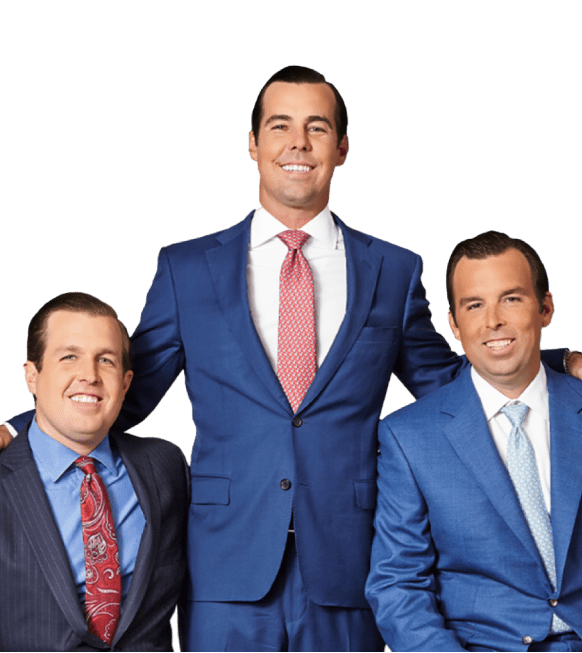 What Is a Contusion?
Medical terminology is often confusing. What you might call a broken bone, a doctor would refer to as a fracture, a greenstick, or an avulsion, among many other medical terms used for broken bones. Most don't even bother trying to keep up with the plethora of phrases that doctors wrap their heads around. Instead, they use simple terminology that everyone recognizes, which—though it may be inaccurate at times—gets the message across.
Sometimes, however, you need to understand medical language, especially if you have been diagnosed with a specific condition or ailment. For example, if a doctor diagnoses you with a contusion, you should probably know what that means for you.
What is a contusion, and should you be concerned if you have one? What are your options for treatment, and—perhaps one of the most important questions—if you suffer a contusion because of the negligence of another, can you get compensation for that harm?
These are all great questions to ask, and for quick answers to each, contact Morgan & Morgan right away to schedule a free case evaluation with an experienced personal attorney who will determine the value of your case.
The Basics of a Contusion
As scary as it might sound, the word  "contusion" is just a fancy name for a bruise. That said, while most people have a simple understanding of what a bruise is, they likely don't know much beyond that.
You suffer a contusion when your blood vessels are broken or damaged due to an injury. The majority of them occur when you suffer blunt force trauma, which crushes blood vessels in the area of the trauma and causes them to rupture.
When blood vessels are broken due to a laceration—another word for a cut—blood escapes from the broken vessels and bleeds out through the open wound, which, though a frightening scenario, is relatively easy to deal with. You simply need to bind the wound until it scabs over and the bleeding stops.
However, in a case where there isn't a laceration, the blood that leaks from the damaged vessels can't escape the body. Instead, it pools, seeping into nearby tissue, which is what causes the red and purple discoloration when you bruise yourself (or have a contusion).
Is a Contusion Dangerous?
Typically, a contusion is no more dangerous than a common laceration. If only a few vessels are damaged, and the damage is minor, the blood will clot after a short time, and the blood vessels will heal on their own. 
Contusions take about as long to heal as a similar-sized scratch or cut does, but just because most bruises aren't dangerous, that doesn't mean you shouldn't be wary if you sustain one. Every contusion is an instance of internal bleeding, and if it lasts for too long or occurs in a bad place in the body, it can be life-threatening.
As such, if you have suffered any form of contusion, you need to pay close attention to the site and watch for the following signs that signal it requires immediate medical attention:
The Contusion Lasts for a Long Time
The average contusion fades after a few weeks, though an especially bad one may be delicate to the touch and red for as long as a month. Nevertheless, anything that lasts longer than that becomes dangerous.
If a contusion doesn't seem to have visibly improved in any way after about a week, you should consult with a doctor immediately. There may be no immediate danger, but you don't want to take the chance on a blood vessel that isn't healing naturally.
The Contusion Gets Re-Injured
If you have ever smacked an already bruised limb into a solid object, you know just how much it hurts, but a little extra pain isn't the only trouble involved when it happens. You could be re-injuring the already damaged blood vessels.
A small bump or other impact isn't much to be worried about, but if you seriously re-injure a contusion before it has a chance to fully heal, you should seek immediate medical attention.
You should be similarly cautious if you regularly irritate or strike the contusion due to an activity you perform. Repeated stress on an injured body part can have the same effect as a one-time, serious injury.
The Contusion Darkens
When you are first injured, blood will rush out of the broken vessel and infuse the surrounding tissue, causing it to turn red or purple, depending on how much blood it infuses. 
As time passes, a bruise should get lighter in color until it eventually becomes the same color as your skin again. However, sometimes a bruise will darken over time, which signals that your blood vessels aren't healing and that you need to seek medical attention. 
Red is a relatively safe color, while purple is worrisome. If the bruise turns black, though, you should get immediate emergency medical care, as such discoloration indicates that far too much blood has escaped the blood vessel.
The Swelling or Stiffness Impacts Your Ability to Move
Another symptom of contusions is swelling. For many, it just results in a bump at the location of the contusion, though it can have more of a significant impact if your contusion is on or near a joint, as it can limit your ability to move the joint in question. 
Within limits, that is fine, but if your movement is severely impacted, you should consult with a physician, particularly if the swelling gets worse or the stiffness of your limb increases.
The Pain Gets Worse
Sometimes the signs aren't always visible. Instead, a contusion might just get more painful over time rather than less. Either way, pain is your body's way of warning you that you are in danger, so you shouldn't ignore it.
When to Contact an Attorney After Suffering a Contusion
How you should respond if you have suffered a contusion depends on the circumstances surrounding it. If you stubbed your toe at home, you should probably just curse your bad luck, be careful to avoid doing it again, and go about your day.
However, if someone recklessly bumped into you, causing you to fall and bruise half your body, that is a different situation. You have been badly harmed by another and require significant medical attention. You also deserve compensation that only a personal injury lawyer can help you receive.
With that said, if you are considering contacting an attorney after suffering a contusion, consider the following questions and circumstances:
What Caused the Injury?
You can only receive compensation if your injury was caused by the negligence of another. If another person is running around recklessly and bumps into you, for example, their negligence caused you harm, and you can, therefore, seek damages.
Negligence, however, isn't always so obvious or direct. Imagine walking into a restaurant on a snowy day and slipping due to water that has accumulated in the entryway. The restaurant was responsible for cleaning that mess and protecting the safety of its customers, and by failing to take care of it, it is negligent and thus responsible for your harm.
How Badly Were You Hurt?
Just because someone else is responsible for the harm you suffered doesn't mean you can collect recompense. You can only collect damages if your harm has meaningful financial value.
Medical care is expensive, so even a single visit to the emergency room may be more than enough to be worth a lawsuit. On the other hand, if you visited your family doctor and paid a $5 copay, and that was the full extent of your expenses, your damages aren't significant enough to take legal action.
If you aren't certain whether your damages are substantial enough for legal action, consult with a personal injury attorney at Morgan and Morgan. Our lawyers are experienced enough to identify the severity of an injury and determine the approximate value of your case.
Are You Eligible for Other Damages?
Sometimes, medical expenses aren't the only costs you will suffer. You could suffer a contusion to your knee, for instance, that doesn't require much medical treatment but requires you to stay off your feet for a few weeks for it to properly heal.
That presents a problem if you need to walk or stand as a part of your job. You are about to lose two to three weeks of wages, a significant loss that you probably can't afford.
Thankfully, despite your low medical expenses, you can also receive compensation for lost wages and for any services that you had to pay for because your injury prevented you from doing something that you would normally do, like ordering food rather than cooking your meals.
Scroll down for more
How it works
It's easy to get started.
The Fee Is Free™. Only pay if we win.
Results may vary depending on your particular facts and legal circumstances.
Step 1

Submit
your claim

With a free case evaluation, submitting your case is easy with Morgan & Morgan.

Step 2

We take
action

Our dedicated team gets to work investigating your claim.

Step 3

We fight
for you

If we take on the case, our team fights to get you the results you deserve.
Client success
stories that inspire and drive change
Explore over 122,576 5-star reviews and 800 client testimonials to discover why people trust Morgan & Morgan.
Results may vary depending on your particular facts and legal circumstances. Based on Select nationwide reviews
FAQ
Get answers to commonly asked questions about our legal services and learn how we may assist you with your case.
Morgan & Morgan
Who Is Most Likely to Suffer a Contusion?

As you get older, your blood vessels become more brittle. The elderly are, therefore, more likely to suffer contusions from everyday activities and from interactions that wouldn't cause them in someone younger.

What Should I Do if an Elderly Relative Has Unexplained Contusions While Living in a Retirement Home?

You should get them medical attention immediately and consult with a personal injury attorney at Morgan & Morgan. Contusions may be an indication of bedsores or some form of elder abuse.

What Is a Contusion Case Worth?

The amount of compensation you will receive after suffering a contusion depends on the following factors:

How serious the contusion is
The extent of the negligence of the person who caused the contusion
Whether that person acted recklessly
The cost of all expenses incurred from the contusion
The value of any losses incurred from the contusion

A personal injury attorney at our law firm will help you determine the value of your case during the initial case evaluation.

What Can Happen if a Contusion Doesn't Heal Properly?

When a contusion doesn't heal properly, blood continues to leak inside your body, and when enough pools, it can become infected or cause damage to nearby tissue. If a contusion isn't healing, you could lose a limb or, in the worst-case scenario, lose your life.

Consult With Experienced Personal Injury Attorneys After Suffering a Contusion

If you or a loved one has suffered a serious contusion due to the negligence of another party, you could be facing high medical bills or a significant loss of income. You shouldn't be required to incur this financial harm when someone else is responsible for the injury you suffered. Contact our law firm right away to schedule a free case evaluation with experienced lawyers who want to help.
Scroll down for more
Load More