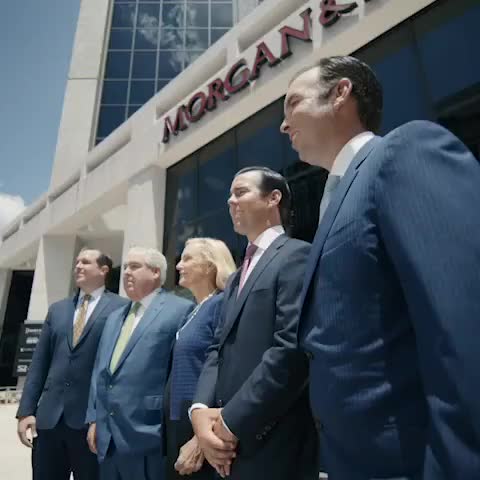 $15 Billion+ Won
•
800+ Lawyers Nationwide
•
The Fee is FreeTM, Only Pay If We Win
•
America's Largest Injury Law Firm
•
Protecting Families Since 1988
•
Local Lawyers Who Care
Although Brooklyn is densely populated and even crowded, that doesn't detract from the countless reasons why someone would want to live here. Unlike other New York City boroughs, Brooklyn features trendy locales, beautiful parks, close communities, and walkable sidewalks. Perhaps most notable is the diversity of the residents. However, things can go awry even on the most idyllic day. You might find yourself injured due to someone else's negligence. 
When an accident happens, you could wind up searching for the best Brooklyn personal injury lawyers to help set things right. At Morgan and Morgan, we understand you shouldn't have to bear the costs of something that wasn't your fault. When another party is negligent and causes an injury, we believe in the victim's right to pursue a legal claim for compensation. 
Our law firm has been helping out clients just like yourself since 1988. We've grown to be one of the largest and most successful law firms in the country and pride ourselves on assisting victims to recover compensation for what might be one the most traumatic events they've ever experienced. Even though we're a large law firm, we're still family-owned and use family values to structure our law firm's culture. We understand you have people who depend on you. We want you to get back to a place where you can recover financially and physically. We're here to lend a helping hand so you can achieve just that.
The Fee is FreeTM Only Pay If We Win.
Submit a Free Case Evaluation
You can find out if you qualify immediately.
Get a Call From Us
Our specialists will walk you through your case and collect all the right information to win your case.
Let Us Get to Work
Our specialized attorneys will handle every step of your case from start to finish. You don't pay until we win.
Call Us Now
Hear From Our Clients
We've helped over 300,000 families across the United States. See what they have to say.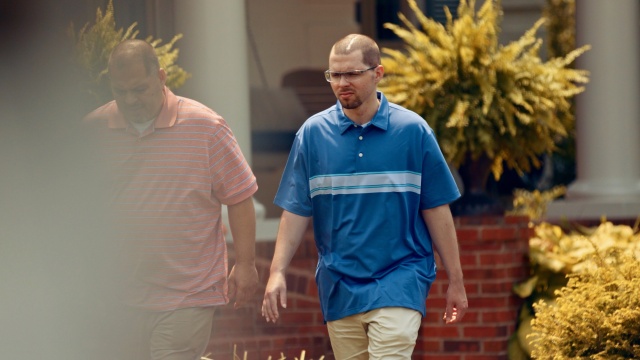 Our Personal Injury Lawyers
Have Over 55,000
5-Star
Reviews
They were caring and concerned about my case. They fought harder then I had intercepted. Communicated in many ways to make sure I understood. Thank you.
Georgia
Workers' Compensation
The staff was amazing, they treated me with the utmost respect and professionalism. Kept me informed every step of the way about my case. Always asked how I was doing and was prompt with responding to any of my questions or concerns. They are a great team!
Antonia
Premises Liability
Morgan and Morgan is truly the best law firm! PERIOD! You could consider yourself blessed when they take your case. Immediately, you can breathe. Anxiety goes from a 10 to 0! I needed them 3 TIMES! I wish I didn't have to hire an attorney but my family and I were blessed. We won every single time! Insurance companies truly know that they will take it to court! I got settlements for all 3 lawsuits. Never stepped a foot into a courtroom. Thank you so much Morgan & Morgan!
The entire Morgan & Morgan team, including my case manager Michelle Hill, have been a blessing! From the first phone call I made to them, they have been extremely compassionate, very helpful, and 100% professional. I would recommend Morgan & Morgan to anyone because THEY CARE!
Results may vary depending on your particular facts and legal circumstances.
See More
See Our Nationwide Results
We've won over $15 Billion for our clients in cases of all types. Let us work hard for you.
$28,450,105
Medical Malpractice
$8,800,000
Premises Liability
$1,331,245
Social Security
Results may vary depending on your particular facts and legal circumstances.
Morgan & Morgan
How Can Morgan and Morgan's Personal Injury Lawyers Help Me?

Personal injury claims can be challenging, especially when dealing with aggressive insurance companies. However, when you have one of our personal injury lawyers handling your case, we handle all aspects of the claim for our clients. We start by conducting an in-depth investigation of the incident scene that led to you hiring a Brooklyn personal injury lawyer, including reviewing all the currently available evidence. We then look for further undiscovered evidence with our own professional investigators. Our lawyers will need to prove the other party is liable for your injuries. 

Depending on the type of injury you've experienced, we'll work with your doctors or have our trusted medical professionals examine your injuries to help us come up with an amount to ask for in compensation to cover your total losses. When we calculate all of your damages, we then use the evidence we've gathered to firmly and skillfully negotiate for a favorable settlement on your behalf.

What Kind of Personal Injury Claims Do Morgan and Morgan's Lawyers Handle?

Personal injury law covers many forms of negligence, medical malpractice, and product liability issues. The purpose of personal injury law is designed to protect victims and their property should they get injured or harmed by someone's actions or failure to act. When we're successful, the party who caused harm or injury must pay the victim for their losses. Here are our practice areas of personal injury law:

Car accidents - A car accident can be a life-changing experience. We work to make sure victims get the compensation they need to get back on track.

Medical malpractice - People put their trust in physicians. When a medical professional does harm instead of good, we work hard to hold them accountable. 

Premises Liability - We don't expect to get injured when we visit someone's home or where we go to conduct business. When property owners are negligent about the safe conditions of their property, it shouldn't be up to the victim to pay for medical expenses and lost wages.

Workplace - There are many reasons why you may need legal help with a workplace issue. We handle cases that involve discrimination, harassment, unpaid overtime, wrongful termination, and a variety of other employment litigations. In fact, we handle more employment cases than any other law firm in the country.

Business litigation - Whether a breach of contract has harmed you, you've been the victim of professional malpractice, or you are having a dispute about a trust or estate, our business litigation attorneys are here to help.

Civil rights - When law enforcement or other people in authority abuse their power and harm individuals, we are here to help you fight back against government misconduct and win compensation from the wrongdoers.

Class actions - If numerous people have been harmed by a person or entity, in the same way, victims have a right to join forces and pursue a class-action lawsuit. Our Brooklyn class action lawyers can help you get a class action lawsuit underway or help you find the relevant class action to join if one is already in motion. 

Dangerous drugs - We've all seen news stories about drugs getting approval but then it's discovered they have damaging side effects. When a drug manufacturer, medical provider, or marketing agency makes mistakes about drugs and people get hurt, we go after them. We're not shy about holding these parties responsible, even if it's a mega-powerful pharmaceutical company. 

Data breach - Companies have a responsibility to make sure the data we share with them is kept out of the hands of people who would use our data for their own gain. Our data privacy attorneys can help make the company pay for its lax cybersecurity standards.

Defective products - When you buy a product from a company, the last thing you would expect is for it to cause you injury or not live up to the marketing message. Still, this happens to people all of the time. Whether a defective product harmed you or failed to perform as advertised, our defective product attorneys are here to make it right.

Insurance disputes - Dealing with insurance companies can be frustrating, we know. You pay your premiums and expert to get the help you paid for when disaster strikes. Yet, insurance companies frequently deny legitimate claims or offer paltry settlements. You don't have to accept their treatment or decisions. If you're having trouble making your insurance pay up for a valid claim, we can step in and fight for you.

Mass arbitration - These days, many businesses and employers have you sign a contract with an arbitration clause to limit your legal power. This, however, does not mean you don't have a right to start a mass arbitration if the business or employer has harmed many people in the same way. You still have a right to your own effective legal counsel.

Mesothelioma and asbestos cases - Mesothelioma and other asbestos exposure-related diseases have a terrible effect on victims and their families. The companies that manufacture and use asbestos-containing products have known about the dangers for decades and kept it quiet for the sake of profit. Nobody should get away with this kind of deadly negligence. 

Childhood sex abuse - While nothing can erase the fact that childhood sexual abuse happened, victims of these horrendous deeds can make their abuser and those that helped cover up the abuse pay. We stand up for victims of childhood sex abuse. 

Social Security Disability - Getting Social Security Disability claims approved can be overly complex. When you think you should qualify for Social Security Disability but are getting denied, our attorneys can step in and help you with the process. 

Toxic and Environmental - Whether it's groundwater or soil contamination, toxic chemical exposure, or a lack of medical monitoring at your employers, our toxic and environmental lawyers will help ensure the negligent party pays for their misdeeds.

Veterans benefits denied - When you chose to go into the military, you were assured of certain rights as part of your service. Suppose you've had your VA claim denied. In that case, it's crucial to hire an experienced veteran's disability attorney to handle the appeals process. We know it's not easy to wait and you're angry, but having legal representation may be your only chance to get what you have a right to and deserve.

Whistleblower - Whistleblowers are extremely brave people who expose corruption and fraud. We can work with you to file a successful qui tam lawsuit on behalf of the government. Unfortunately, whistleblowers may experience retaliation for protecting the tax dollars of hard-working U.S. residents. If that happens, Brooklyn personal injury lawyers at Morgan and Morgan can work with you to make sure the retaliation is punished. 

What Kind of Compensation Could I Be Eligible to Win in a Brooklyn Personal Injury Claim?

Our law firm's goal is always to get our clients in a better situation than when they first contacted us. We work to recover economic and non-economic losses so they can work to improve their physical, mental, and financial well-being. Depending on the type of claim you have and other varying factors, we may be able to recover the following:

Medical expenses - Surgery, doctor's visits, rehabilitation, medication, necessary at-home services, and in-home modifications can all be recovered under medical expenses.

Property damage expenses - If your vehicle, home, or personal property was damaged due to someone else's negligence, the cost to repair or replace could be included in the claim or lawsuit. 

Lost income - When someone is responsible for your injuries, and you're not able to work while recovering, or if you've lost business because of defamation, we can attach your lost income to the demand letter or argue for compensation in the courtroom.

Pain and suffering - Whether you've been injured in a car crash, slip and fall accident, boating accident, or suffered a bite from a dog, pain and suffering can be included in the damages.

Loss of quality of life damages - How we lead our lives after a serious injury significantly impacts how much we enjoy life. Losing the ability to participate in hobbies we once enjoyed or no longer being able to sleep through the night should come with consequences for the person or entity responsible for this loss.

Brooklyn Personal Injury Lawyers at Morgan & Morgan

Brooklyn is a place where people end up that are interested in raising a family, having a great career, and following their interests. When an accident or wrongdoing changes your life, you have a right to seek compensation. That's what our Brooklyn personal injury lawyers are here to do. 

When we accept a case, we know what's at stake. While we know your financial, physical, and mental well-being are on the line, we also have our reputation to protect. Our law firm takes on cases on a contingency fee basis, meaning we don't get paid unless you do. You can be assured we will work tirelessly to get you the compensation you deserve for all of these reasons. 

We've handled tens of thousands of personal injury cases over the past 30+ years and have an impressive success rate. We've made it possible for our clients to recover billions in compensation and strive to keep doing more of the same for new clients. Contact us today for a free case evaluation. We'll show you how seriously we take our motto, "For the People."

¿Usted tiene preguntas acerca de su caso en español?

Los abogados de lesiones personales de Morgan & Morgan entendemos lo importante que es resolver todas sus preguntas legales en el idioma en el que usted pueda entender mejor. Por eso contamos con una sección de Preguntas Frecuentes en nuestra página de abogados.com. Recuerde que en caso de ser victima de un accidente y necesitar ayuda legal, usted cuenta con los abogados de Morgan & Morgan. Siendo el bufete de abogados de lesiones personales más grande de los Estados Unidos, contamos con los recursos y la experiencia que usted necesita para defender sus derechos. ¡La justicia es derecho de todos!
Last updated on
Jun 07, 2023