The Fee Is Free™. Only pay if we win.
America's Largest Injury Law Firm
Protecting Families Since 1988
$15 Billion+ Won
800+ Lawyers Nationwide
Free Case Evaluation
Tell us about your situation so we can get started fighting for you. We tailor each case to meet our clients' needs.
Results may vary depending on your particular facts and legal circumstances.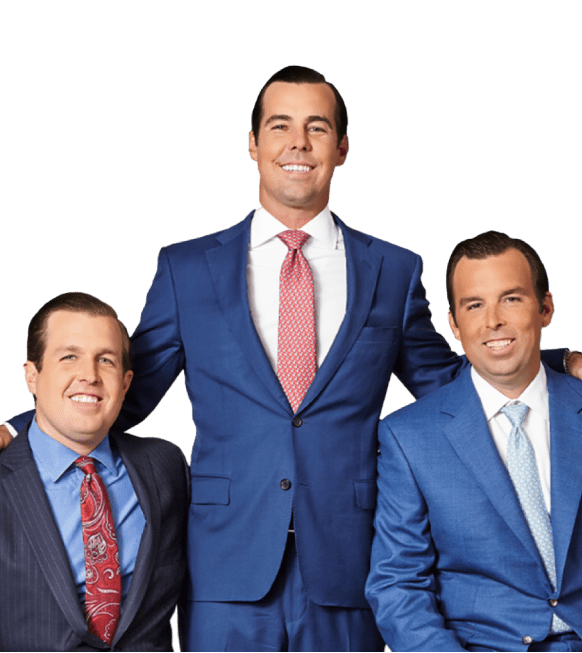 Jackson Slip and Fall Lawyers
One of the most common personal injury claims that Mississippians pursue arises from slip and fall accidents. Whether you were injured on a slippery patch at Corner Market or tripped on a broken sidewalk walking around Jackson State University, slip and fall accidents are a major source of personal injury cases. In fact, slip and fall accidents are a lot more prevalent than most people realize. If you're lucky, you might end up with a scraped knee. But, many people who sustain injuries in slips and falls suffer lifelong consequences.
It's always a good idea to explore your options when you're injured because someone else was negligent. Slip and fall accidents can cause catastrophic injuries like traumatic brain injuries (TBIs), damage to the spinal cord, and broken bones. Still, you should be aware that every case is unique and will have specific factors that influence if and how much you can recover in compensation.
It's essential to understand how slip and fall cases work and how vital the role of a slip and fall lawyer in Jackson is when it comes to winning the maximum settlement. Morgan and Morgan Law Firm is here to help.
Scroll down for more
Recent verdicts & settlements
Results may vary depending on your particular facts and legal circumstances.
Scroll down for more
Results may vary depending on your particular facts and legal circumstances.
How it works
It's easy to get started.
The Fee Is Free™. Only pay if we win.
Results may vary depending on your particular facts and legal circumstances.
Step 1

Submit
your claim

With a free case evaluation, submitting your case is easy with Morgan & Morgan.

Step 2

We take
action

Our dedicated team gets to work investigating your claim.

Step 3

We fight
for you

If we take on the case, our team fights to get you the results you deserve.
---
Client success
stories that inspire and drive change
Explore over 122,576 5-star reviews and 800 client testimonials to discover why people trust Morgan & Morgan.
Results may vary depending on your particular facts and legal circumstances. Based on Select nationwide reviews
FAQ
Get answers to commonly asked questions about our legal services and learn how we may assist you with your case.
Morgan & Morgan
How Does a Slip and Fall Claim Work in Jackson, Mississippi?

Slip and fall cases fall under an area of the law known as "premise liability." However, it's important to clear something up early on here. Many people are under the impression that anytime they're injured on someone else's property, it automatically means they're entitled to make an insurance claim or file a personal injury lawsuit. However, it's not that cut and dry.

While property owners do have a duty of care to visitors, there are many instances where a property owner may be unaware of a hazard that might cause an accident. For example, suppose you're at a Highland Village Shopping Center store. Another customer spilled their drink a few seconds ago, and you unknowingly walk right into the mess. Next thing you know, your feet fly out from under you, and you land on your backside. You immediately know you're hurt, but the shop owner wasn't aware of the spill nor had time to become aware through routine sanitation checks. In a scenario like this, you may have to seek alternative means to pay for medical treatment.

Here's why. Premises liability maintains that the property must have had a dangerous condition and that the owner must have known (or should have known) the condition existed and didn't take the proper steps to correct it or warn others about it. If liquid accumulated because of a leak in the roof, and it was evident (through staining or a substantial puddle) that the roof had been leaking for some time, that would change the story. This is the reason why you frequently hear announcements in stores like "clean up on aisle six."

Property owners, especially commercial ones, know they have a high standard of care to live up to regarding the public's welfare. We're not saying this to discourage you from seeing if you have a case. On the contrary, we recommend you get in touch with us because there are undoubtedly elements of your case we have yet to hear about and legal strategies that you have yet to consider.

How Does My Status on the Property Affect My Rights Regarding Slip and Fall Claims?

While property owners owe a duty of care to people who come onto their property, your rights may be impacted by your status on the property at the time of the incident. Generally, when you visit a commercial property, you have the right to expect the grounds to be adequately maintained and there won't be hazardous conditions that could lead to injury while you're there.

When you visit a grocery store or hair salon during regular business hours, this is considered an open invitation to customers. As such, your status is an "invitee." You're entitled to expect you can do business there without injury. However, suppose you're on the property without the owner's knowledge or permission. In that case, you could be considered a "trespasser" with substantially fewer rights.

Still, there are exceptions for trespassers. For example, if the property were "excessively dangerous" or the property owner intentionally created a booby trap to hurt people, they might be liable for any injuries. Excessively dangerous conditions are broadly defined as those that cannot be encountered with reasonable safety, even if you're aware of and comprehend the danger. Children are not generally labeled with the status of a trespasser. That's why Mississippi has laws about swimming pool barriers. Young children can't be left to decide what's safe or not or where it's okay to be or not on their own.

How Does Comparative Negligence Affect a Slip and Fall Case in Jackson, MS?

One of the most common defense tactics we see defendants use to minimize their liability is to argue that you, the plaintiff, were also negligent. In other words, you are at least partially responsible for the slip and fall accident. If they're successful, this will affect how much you can receive in compensation because Mississippi follows the "pure comparative negligence" rule. That means the court can reduce the amount you're awarded by the degree of negligence you're assigned.
 
Nevertheless, even if you were primarily at fault for your slip and fall accident, you can still claim damages against the property owner if your case meets all the elements required in a premises liability case. Even if your case doesn't make it to trial, settlement negotiations will follow the same rule. For example, suppose you tripped on a broken city sidewalk. Surveillance cameras in the area record your fall but also show that you were texting while walking. In that case, a jury may decide you have some responsibility because you weren't watching where you were going. The result would be a decrease in the amount you receive by the degree of fault the jury assigns you.

How Long Do I Have to File a Lawsuit for a Jackson, MS Slip and Fall Accident?

There are deadlines for every type of civil action, including slip and fall lawsuits known as the statute of limitations. As the law stands right now, you have three years to file. This also encompasses claims for any additional expenses incurred because of the accident, including damage to your property if you broke a watch, eyeglasses, or cell phone, for instance. Three years may sound like a lengthy amount of time to initiate a lawsuit, but these matters can take a lot of time to resolve.

For example, you may get into a protracted dispute with the property owner's insurance carrier. While insurance companies are required to handle claims in a timely manner, they may use underhanded tactics to delay and delay to "run out the clock." Once they know the statute of limitations has expired to file a lawsuit, they have you over a barrel, and you'll have to accept whatever they're willing to give. While this seems outrageously unfair and downright unethical, it's been known to happen.

The clock starts running on the date of the incident. If you miss this deadline, the party you intend to sue will ask the court to dismiss the case and very likely will succeed. There are some rare exceptions where the deadline is extended. For example, if you were injured as a minor, or your injuries were such that you were physically incapacitated, like in a coma.

Another notable exception is if you were injured on city, county, or state property. Then you must file a notice of your intent to seek compensation within one year with Mississippi's Attorney General, Board of Supervisors, or Jackson City representative. Knowing which entity to contact and who to file a claim against frequently requires the aid of a qualified slip and fall lawyer in Jackson.

Morgan and Morgan Law Firm doesn't shy away from taking legal action against the most prominent defendants, including the government. Suppose you have suffered an injury because of negligence on any property. In that case, we can provide valuable recommendations on a legal strategy, calculate your damages, and represent your interests. However, we encourage you to reach out to us as soon as possible to protect your eligibility to recover compensation. Swift action is the best way to protect your rights.

What Causes Slip and Fall Accidents?

Slip and fall accidents are widespread. Sometimes they can be avoided, like tripping over an untied shoelace. Still, others are caused by negligence on behalf of property owners. Here are some common issues where a property owner could reasonably predict an accident could take place:

Leaking water from refrigerators, sinks, toilets, or other appliances
Debris or other substances left on floors
Failing to post or place warnings of dangerous conditions
Failing to clean up debris and other substances from walkways
Uneven floor surfaces
Failing to remove trip hazards from high-traffic areas
Uneven sidewalks
Torn or bunched-up carpeting and rugs
Poorly maintained entrances and exits
Failing to follow city codes while performing repairs or during construction
Uneven staircases
Broken or missing handrails on staircases
Inadequate lighting

What Are the Most Common Slip and Fall Injuries?

Regardless of the property condition that led to your fall, hitting the ground suddenly with great force can result in significant injuries. Here are some of the most common:

Broken bones - A substantial impact can easily cause a bone to fracture, especially in older adults. A fractured hip is particularly dangerous to older adults because of the complications that often follow. Still, individuals of any age that suffer a broken bone can expect hefty medical bills to treat it. They may even need surgery to recover fully.

Spinal cord injuries - The spine is a complex matrix of bone, tissues, and nerves. Injuries to the spine can lead to debilitating pain and, in extreme cases, partial or total paralysis. Even minor injuries can force you to lose income when you can't work while you heal. If you suspect a spinal cord injury, seek medical care immediately.  

Neck injuries - Neck injuries are often linked to damage to the spinal cord or overly stretched muscles, ligaments, and tendons of the neck. It's not uncommon for slip and fall victims to report pain and stiffness from a condition that is commonly known as whiplash.

Concussions and other forms of TBI - The force of falling often means a victim will hit their head on the floor or other objects, which can lead to concussions or other serious brain injuries. Be sure to watch for brain injury symptoms like headache, confusion, nausea, dizziness, and ringing in the ear. It's urgent to get medical treatment if you're experiencing any of these symptoms.

Injuries to extremities - Knees, shoulders, wrists, ankles, and elbows are susceptible to injury in a fall. Damage can range from strains and sprains to more severe issues like torn ligaments and tendons, which may require extensive physical therapy or even surgery to heal correctly.

Facial injuries - Damage to your face is not only physically painful, but it can cause emotional damage, too. A broken nose, deep cuts, eye damage, a broken jaw, or teeth are costly to treat and take time to heal. Meanwhile, you may be unable to work or participate in activities you once enjoyed during your recovery.

Contact Morgan and Morgan's Slip and Fall Accident Attorneys

Getting in touch with a slip and fall lawyer in Jackson is crucial to your case. Frequently these cases are litigated because liability is in dispute. We aim to ensure you get fair and meaningful compensation for your injuries and losses. Having an expert slip and fall lawyer in your corner can make all the difference. Not only do your chances of winning increase, but generally, the compensation is more when a lawyer represents you.


You don't pay if we don't win, so there's nothing to keep you from getting a free case evaluation today. We can answer any questions you have and give you a better understanding of your rights.
Scroll down for more
Load More