Family and Medical Leave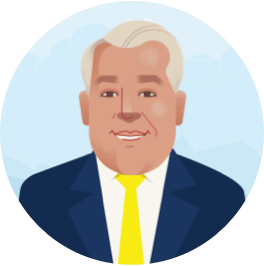 Find out if you are eligible for an FMLA lawsuit
Take our
free
quiz to see if you have a case
Begin quiz
The Family and Medical Leave Act (FMLA) of 1993 mandates that covered employers offer as many as 12 weeks of unpaid leave without jeopardizing the job status of eligible employees for various family and individual medical situations. These medical situations include pregnancy and care for a newborn, placement with the employee of a child for adoption or foster care, care for an immediate family member with a serious health condition, and the employee's own serious health condition. The FMLA allows employees to leave temporarily or work a less stressful schedule, depending on the severity of the circumstances.
Have you or a close family member experienced a medical situation that requires leave or intermittent work for an extended period of time? If you need time off or have been discriminated against for a request under the FMLA, a labor and employment attorney may be able to help assert your rights under the Family and Medical Leave Act. To receive a complimentary case review from one of our attorneys, simply fill out our no-obligation case review form.
Covered Employers and Employees
The FMLA applies to all public agencies, including state, local and federal employers, local education agencies (schools), and private-sector employers who employ 50 or more employees in 20 or more workweeks in the current or preceding calendar year, including joint employers and successors of covered employers, within a specified geographical radius.
Employees are eligible for FMLA benefits if they work for a covered employer, have worked for the employer for a total of 12 months, have worked at least 1,250 hours over the previous 12 months, and work at a location in the United States or in any territory or possession of the United States where at least 50 employees are employed by the employer within 75 miles.
Reasons to Take Leave Under FMLA
Unpaid leave must be awarded for the following:
Caring for the employee's baby after birth or putting the child up for adoption or foster care.
Caring for the employee's spouse, children, or parent with a serious health condition.
Addressing a serious health condition of the employee.
Specific types of paid leave can be substituted for unpaid leave at the employee's discretion.
Advance Notice and Medical Certification
The employer may order the employee to provide advance leave notice and medical certification. If these cannot be produced, the time-off request may be denied. The worker usually must provide 30 days of notice when the cause for the leave is predictable; however, if it is not predictable, the employee must provide notice as soon as possible. The employee must provide sufficient information to allow the employer to reasonably determine whether the FMLA applies to their request for leave.
Additionally, the employer may ask for medical certification papers to accompany the request if the employee has a serious health condition. They may even need a second or third opinion (at the expense of the employer) or a fitness for duty report to be eligible to resume working. Employers may also require all employees to submit certification from a medical professional certifying that they are capable of resuming work when they plan to return.
FMLA Job Benefits & Protection
The employer must continue to provide health insurance benefits to the employee under any group health plan for the length of FMLA leave. Returning employees must have their former positions prior to FMLA leave reinstated, or an equivalent job with the same salary, benefits, and all other original occupational terms. Any employee who utilizes FMLA cannot lose the right to any employment benefits accrued before the leave.
Illegal Employer Actions under FMLA
Under FMLA regulations, it is illegal for the employer to:
Interfere with or refuse any rights available to the employer under FMLA. 
Fire, retaliate, or discriminate against an employee for opposing any practice deemed unlawful by FMLA or for inclusion in any proceeding relating to FMLA.

If an employer discriminates or retaliates against an employee for seeking benefits guaranteed under the FMLA, the employee may be eligible to receive further compensation through a discrimination lawsuit.

FMLA Enforcement
The U.S. Department of Labor's (DOL) Wage and Hour Division administers and enforces the FMLA for all private, state and local government employees, and some federal employees. The DOL has the jurisdiction to investigate and resolve complaints concerning FMLA violations, and may take an employer to court for any alleged violations. In addition, an employee entitled to FMLA coverage has the opportunity, with the help of an attorney, to file a lawsuit against an employer for violating his or her rights.
FMLA does not impact any federal or state law forbidding discrimination and does not override state or local legislation or collective bargaining agreement offering superior family or medical leave rights. To receive a complimentary case review from one of our attorneys, simply fill out our no-obligation case review form.
Client Testimonial Videos
Dawn G.
Social Security Disability
Georgia J.
General Injury
Thomas T.
Cast Iron Pipes
Kathy S.
Medical Malpractice
Former Client
Auto Accident
Salvador R.
Auto Accident
Monty W.
Workers' Compensation
Lafayette H.
Veterans Disability
Mike and Lynette R.
Hurricane Insurance
Robert S.
Social Security
Madeline A.
Hurricane Insurance
Alfred H.
Veterans Disability