$15 Billion+ Won
•
800+ Lawyers Nationwide
•
The Fee is FreeTM, Only Pay If We Win
•
America's Largest Injury Law Firm
•
Protecting Families Since 1988
•
Assault & Battery Attorneys
Assault and battery are distinct but related offenses that can cause severe trauma for the victim. Although these acts often lead to criminal proceedings, it's also possible to file a civil suit against the defendant. If you were the victim of assault or battery, it's important that you consult with a personal injury lawyer to discuss your legal options. A Morgan & Morgan attorney may be able to help you recover financial compensation for your hardship.
The Difference Between Assault and Battery
Assault and battery are often conflated. Here is what differentiates one from the other:
Assault: An assault occurs when one person threatens or intimidates another person. The transgressor doesn't need to act — the victim simply needs to feel an imminent threat.
Battery: Battery takes place when one person physically harms another person. It involves intentional contact that is against the will of the victim. The contact can be direct (such as a shove) or indirect (such as a thrown object).
Assault and Battery Personal Injury Claims
Although assault and battery are often subject to criminal liability, the civil court system can also oversee these cases. Whereas in criminal court the defendant may be found guilty and face jail time, civil lawsuits offer victims a potential path to financial compensation. The burden of proof in civil cases is lower than in criminal trials. In criminal court, the defendant must be found guilty beyond all reasonable doubt. Intentional torts such as assault and battery do not require the plaintiff to meet this standard. Instead, they must demonstrate a "preponderance of evidence" to show that the defendant deliberately sought to cause harm.
Pursuing Compensation for Assault and Battery
Sadly, the victims of assault and battery often suffer severe injuries that saddle them with not only extreme physical anguish and hefty medical bills, but also significant emotional trauma. The good news is, if you were the victim of assault or battery, you can seek legal recourse with the help of a Morgan & Morgan attorney. Having the right legal representation in your corner can make a world of difference. To date, our attorneys have recovered more than $9 billion for our clients. Our highly skilled team understands how to gather critical evidence to build the strongest case possible. We fight for full and fair compensation, which may include:
Past and future medical expenses
Pain and suffering
Emotional distress
Lost income
Reduced earning capacity
Any other relevant damages
Contact a Personal Injury Attorney
You might think that all law firms are the same, but that couldn't be further from the truth. Although we've grown from a small firm to a nationwide advocate For The People, one thing remains the same: We treat all of our clients like family. For more than three decades, Morgan & Morgan has fought for the rights of those who have been hurt. We understand that, as the victim of assault or battery, you have a lot on your plate. Let us handle your case from start to finish while you focus on healing. To get started, fill out a free case evaluation. It costs nothing to get started, and we get paid only if you win. Contact us today.
Hear From Our Clients
We've helped over 300,000 families across the United States. See what they have to say.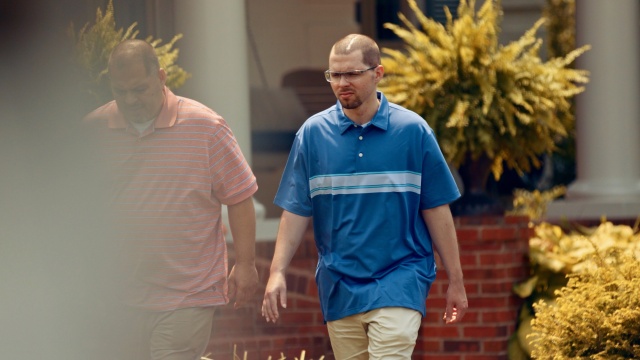 Our Personal Injury Lawyers
Have Over 55,000
5-Star
Reviews
They were caring and concerned about my case. They fought harder then I had intercepted. Communicated in many ways to make sure I understood. Thank you.
Georgia
Workers' Compensation
The staff was amazing, they treated me with the utmost respect and professionalism. Kept me informed every step of the way about my case. Always asked how I was doing and was prompt with responding to any of my questions or concerns. They are a great team!
Antonia
Premises Liability
Morgan and Morgan is truly the best law firm! PERIOD! You could consider yourself blessed when they take your case. Immediately, you can breathe. Anxiety goes from a 10 to 0! I needed them 3 TIMES! I wish I didn't have to hire an attorney but my family and I were blessed. We won every single time! Insurance companies truly know that they will take it to court! I got settlements for all 3 lawsuits. Never stepped a foot into a courtroom. Thank you so much Morgan & Morgan!
The entire Morgan & Morgan team, including my case manager Michelle Hill, have been a blessing! From the first phone call I made to them, they have been extremely compassionate, very helpful, and 100% professional. I would recommend Morgan & Morgan to anyone because THEY CARE!
Results may vary depending on your particular facts and legal circumstances.
See More
The Fee is FreeTM Only Pay If We Win.
Submit a Free Case Evaluation
You can find out if you qualify immediately.
Get a Call From Us
Our specialists will walk you through your case and collect all the right information to win your case.
Let Us Get to Work
Our specialized attorneys will handle every step of your case from start to finish. You don't pay until we win.
Call Us Now
See Our Nationwide Results
We've won over $15 Billion for our clients in cases of all types. Let us work hard for you.
$28,450,105
Medical Malpractice
$8,800,000
Premises Liability
$1,331,245
Social Security
Results may vary depending on your particular facts and legal circumstances.
Last updated on
Dec 07, 2022