$15 Billion+ Won
•
800+ Lawyers Nationwide
•
The Fee is FreeTM, Only Pay If We Win
•
America's Largest Injury Law Firm
•
Protecting Families Since 1988
•
Disneyland Injuries Lawyers
Disneyland is a magical, memorable place, and understandably one of the most popular amusement parks in the world. In 2018 it drew 18.6 million visitors — second only to its sister park, Disney's Magic Kingdom. Unfortunately, because of the sheer number of guests and the scale of its rides and attractions, accidents do happen at Disneyland.
Some guest injuries are unavoidable flukes, but others occur as a result of mechanical failure, inattentive staff, and/or lax safety measures. And, importantly, it's not only Disneyland guests but also Disneyland employees who can be injured at the park. Earlier this year, the Occupational Safety and Health Administration (OSHA) fined Disney $13,260 for failing to report worker injuries in a timely manner. This was not the first time OSHA had to regulate Disney for failing to ensure worker safety.
If you were injured in an incident at Disneyland, you may be able to recover significant financial compensation by filing a Disneyland lawsuit. Keep reading to learn how Morgan & Morgan may be able to help.
Morgan & Morgan
Causes of Disneyland Injuries

Although most Disneyland attractions are fun and safe, the massive size of some of these attractions and the huge number of riders can be a dangerous combination. Like any other amusement park, Disneyland presents a unique set of risks for riders. Some common causes of injuries at the park include:

Faulty or poorly maintained equipment
Equipment operator inexperience or lack of training
Staff inattention and/or inexperience
Inadequate number of medical or security personnel onsite
Inadequate warnings for rides/attractions (e.g., "Do not ride if you have a heart condition")

Disneyland Accident Injuries

Though fatalities at Disneyland are rare, they do happen, while non-fatal injuries can be severe, even life-altering. These are some of the most common injuries that occur in these cases:

Cuts and bruises
Broken bones
Broken teeth
Sprains
Neck and back injuries
Concussions
Burns
Amputated limbs

If you were injured at Disneyland and believe the park, an equipment operator, equipment manufacturer, or another party was at fault, you might be wondering how to go about proving it. "Negligence" is the legal term for liability or responsibility in an incident. Proving liability generally involves satisfying the following criteria:

The park or ride operator owed you a duty of care. They were responsible for operating the attraction(s) in a safe manner, and they failed to do so.
They breached their duty. The ride operator or another party breached their legal obligation to avoid harming you.
Their breach caused the accident. The other party's actions were responsible for the accident, making them legally liable.
There were losses suffered as a result. The other party's actions caused you injury (physical or emotional) and/or property damage.

If you were injured at Disneyland, you may be able to file a lawsuit against Disneyland seeking compensation for one or more of the following:

Lost wages and/or diminished earning capacity
Past, current, and future medical bills
Pain and suffering
Physical therapy
Loss of life's enjoyment
Funeral expenses

Speak to a Disneyland Injury Lawyer

If you were injured in an incident at Disneyland, contact the personal injury lawyers at Morgan & Morgan. Our highly skilled attorneys can review the facts of your case to determine liability for your injury and help you collect financial compensation during this difficult time. We work on a contingency fee basis, so there's no cost to get started, and we get paid only if you win. To learn more, schedule a free case evaluation now.
Hear From Our Clients
We've helped over 300,000 families across the United States. See what they have to say.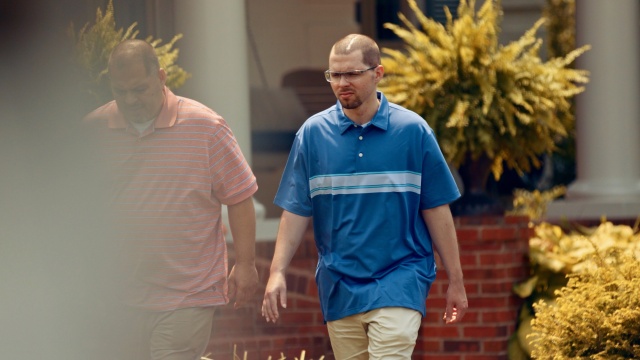 Our Personal Injury Lawyers
Have Over 55,000
5-Star
Reviews
They were caring and concerned about my case. They fought harder then I had intercepted. Communicated in many ways to make sure I understood. Thank you.
Georgia
Workers' Compensation
The staff was amazing, they treated me with the utmost respect and professionalism. Kept me informed every step of the way about my case. Always asked how I was doing and was prompt with responding to any of my questions or concerns. They are a great team!
Antonia
Premises Liability
Morgan and Morgan is truly the best law firm! PERIOD! You could consider yourself blessed when they take your case. Immediately, you can breathe. Anxiety goes from a 10 to 0! I needed them 3 TIMES! I wish I didn't have to hire an attorney but my family and I were blessed. We won every single time! Insurance companies truly know that they will take it to court! I got settlements for all 3 lawsuits. Never stepped a foot into a courtroom. Thank you so much Morgan & Morgan!
The entire Morgan & Morgan team, including my case manager Michelle Hill, have been a blessing! From the first phone call I made to them, they have been extremely compassionate, very helpful, and 100% professional. I would recommend Morgan & Morgan to anyone because THEY CARE!
Results may vary depending on your particular facts and legal circumstances.
See More
The Fee is FreeTM Only Pay If We Win.
Submit a Free Case Evaluation
You can find out if you qualify immediately.
Get a Call From Us
Our specialists will walk you through your case and collect all the right information to win your case.
Let Us Get to Work
Our specialized attorneys will handle every step of your case from start to finish. You don't pay until we win.
Call Us Now
See Our Nationwide Results
We've won over $15 Billion for our clients in cases of all types. Let us work hard for you.
$28,450,105
Medical Malpractice
$8,800,000
Premises Liability
$1,331,245
Social Security
Results may vary depending on your particular facts and legal circumstances.
Last updated on
May 03, 2023