$15 Billion+ Won
•
800+ Lawyers Nationwide
•
The Fee is FreeTM, Only Pay If We Win
•
America's Largest Injury Law Firm
•
Protecting Families Since 1988
•
Ceiling Collapses
You may have used the idiom the roof is caving in at one point or another to describe a situation where everything had gone wrong. But what if it happens in a literal sense? It might seem unthinkable, but ceiling collapses do happen. Whether it's at home, work, a friend's house, or a public building, these incidents tend to lead to devastating injuries.
If a ceiling collapsed on you, chances are, you're wondering what recourse you have. Here's the good news: If your injury was the result of someone else's negligence, you may be able to recover significant financial compensation with the help of a Morgan & Morgan attorney.
Morgan & Morgan
Causes of Ceiling Collapses

There are numerous reasons why ceilings collapse, but negligence is the common denominator in just about all of them. Some examples include:

Failure to inspect, maintain, and repair the ceiling
Glossing over signs of possible structural damage such as brown spots
Hiring unqualified or incompetent labor to construct a building
Neglecting to fix leaky pipes
Failing to address infestations of insects and rats, which eat and weaken structures
Painting over a problem area rather than fixing it
Structural issues due to contractors' cutting corners and using inadequate materials

After such a structural failure, it's important that you hire a qualified ceiling collapse lawyer to investigate who was at fault for your injury. Depending on the circumstances surrounding the collapse, any number of people may have been at fault, including the property owner, building manager, construction company, or building contractor.

For example, suppose you rent an apartment and the ceiling collapsed due to a lack of maintenance. Chances are, your landlord will be liable for your injuries and damages. That's because it's their job to periodically inspect the building, identify problems, and make necessary repairs. Provided they were maintaining the property as they should, they would have been aware of potential dangers to you and taken steps to address them.

Or suppose a construction crew failed to mark off a dangerous building and the ceiling collapsed while you were inside. In this case, the crew may be negligent and liable for your injuries. No matter the scenario, a ceiling collapse attorney at Morgan & Morgan can help you determine who was at fault and hold them accountable.

What to Do After a Ceiling Collapse

It's important to take certain steps following a ceiling collapse, if possible:

Take pictures of the ceiling immediately afterward.
Seek medical attention even if you don't feel like you're badly hurt.
Take note of times when you have complained to management about a leak, crack, or other concern regarding the ceiling.
Contact a Morgan & Morgan ceiling collapse lawyer.

If you were injured as a result of a ceiling collapse, you may be eligible to recover compensation for your medical bills, property damage, lost wages, and other expenses. Find out how a ceiling collapse attorney at Morgan & Morgan can help. Contact us today to schedule a free case evaluation.
Hear From Our Clients
We've helped over 300,000 families across the United States. See what they have to say.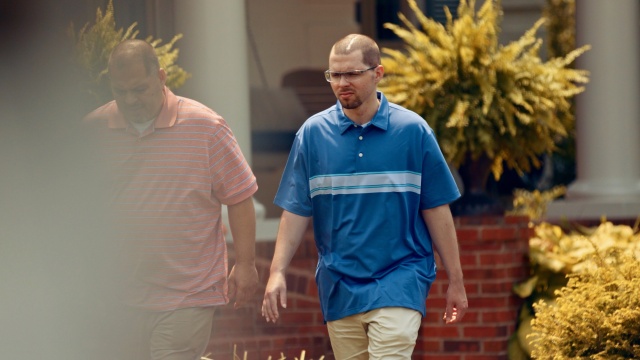 Our Personal Injury Lawyers
Have Over 55,000
5-Star
Reviews
They were caring and concerned about my case. They fought harder then I had intercepted. Communicated in many ways to make sure I understood. Thank you.
Georgia
Workers' Compensation
The staff was amazing, they treated me with the utmost respect and professionalism. Kept me informed every step of the way about my case. Always asked how I was doing and was prompt with responding to any of my questions or concerns. They are a great team!
Antonia
Premises Liability
Morgan and Morgan is truly the best law firm! PERIOD! You could consider yourself blessed when they take your case. Immediately, you can breathe. Anxiety goes from a 10 to 0! I needed them 3 TIMES! I wish I didn't have to hire an attorney but my family and I were blessed. We won every single time! Insurance companies truly know that they will take it to court! I got settlements for all 3 lawsuits. Never stepped a foot into a courtroom. Thank you so much Morgan & Morgan!
The entire Morgan & Morgan team, including my case manager Michelle Hill, have been a blessing! From the first phone call I made to them, they have been extremely compassionate, very helpful, and 100% professional. I would recommend Morgan & Morgan to anyone because THEY CARE!
Results may vary depending on your particular facts and legal circumstances.
See More
The Fee is FreeTM Only Pay If We Win.
Submit a Free Case Evaluation
You can find out if you qualify immediately.
Get a Call From Us
Our specialists will walk you through your case and collect all the right information to win your case.
Let Us Get to Work
Our specialized attorneys will handle every step of your case from start to finish. You don't pay until we win.
Call Us Now
See Our Nationwide Results
We've won over $15 Billion for our clients in cases of all types. Let us work hard for you.
$28,450,105
Medical Malpractice
$8,800,000
Premises Liability
$1,331,245
Social Security
Results may vary depending on your particular facts and legal circumstances.
Last updated on
May 03, 2023