$15 Billion+ Won
•
800+ Lawyers Nationwide
•
The Fee is FreeTM, Only Pay If We Win
•
America's Largest Injury Law Firm
•
Protecting Families Since 1988
•
Explosions
Explosions occur when the volume of a substance exceeds capacity, resulting in the rapid release of energy from a confined space. These events may have catastrophic consequences both for Florida residents at the scene and those dealing with the aftermath of an explosion.
According to the Bureau of Labor Statistics, explosions killed seven Floridians in 2017, the most recent year on record. Many more individuals are injured each year as the result of these dangerous events, and some individuals may develop chronic conditions even months after initial exposure.
At Morgan & Morgan, our explosion accident lawyers have years of collective experience in handling claims related to explosion injury. We can help clients and their loved ones recover compensation for their losses as the result of an explosion, including medical bills, lost wages, and pain and suffering.
Morgan & Morgan
What Are the Primary Causes of an Explosion?

Frequent causes of an explosion in an industrial or plant setting are:

Malfunctioning machinery
Fire and lightning
The corrosion of parts
Smoking around flammable or unstable substances
The use of impure or dirty chemicals
Faulty labeling of chemicals
The failure of plant supervisors to follow safety regulations

Recent events, such as the nitrous oxide explosion  at the Airgas manufacturing facility in Cantonment, Florida, that killed one employee and caused heavy damage to the plant, illustrate the role of corporate negligence in industrial explosions. A CBS news investigation found that the explosion stemmed from the plant's failure to have an effective safety process management system in place. They reported that the plant failed to evaluate safer designs for heat management and had installed ineffective safeguards to prevent and contain the buildup of heat in the pump that caused the explosion.

What Kind of Injuries Does an Explosion Cause?

Explosives are categorized as either high order or low order, depending on the volume of the event. A low order explosive, like gun powder, produces a subsonic explosion that is contained to a loud sound and focused reaction.

High order explosives, such as those caused by the interaction of volatile chemicals with heat, cause damage in several different ways. In addition to the blast itself, they produce a strong supersonic pressure wave. There may also be a blast wind of superheated air. Explosions cause the following devastating injuries:

Blast ear, which can lead to permanent hearing loss
Blast lung, which may present months after the explosion
Blast brain, which may present even without an apparent head injury
Blast belly, or hemorrhage and/or damage to the internal organs
Blast eye, or rupture of the eye globe

If you suspect that you or a loved one has been injured as the result of an explosion, the explosion attorneys at Morgan & Morgan are ready to help. These catastrophic events are one of the practice areas  in which our attorneys have specific experience, and we are standing by to help you. If you have been injured in an explosion, please fill out our no cost, no obligation case review form today.
Hear From Our Clients
We've helped over 300,000 families across the United States. See what they have to say.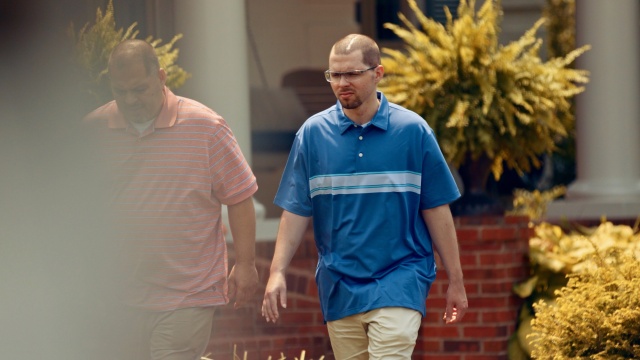 Our Personal Injury Lawyers
Have Over 55,000
5-Star
Reviews
They were caring and concerned about my case. They fought harder then I had intercepted. Communicated in many ways to make sure I understood. Thank you.
Georgia
Workers' Compensation
The staff was amazing, they treated me with the utmost respect and professionalism. Kept me informed every step of the way about my case. Always asked how I was doing and was prompt with responding to any of my questions or concerns. They are a great team!
Antonia
Premises Liability
Morgan and Morgan is truly the best law firm! PERIOD! You could consider yourself blessed when they take your case. Immediately, you can breathe. Anxiety goes from a 10 to 0! I needed them 3 TIMES! I wish I didn't have to hire an attorney but my family and I were blessed. We won every single time! Insurance companies truly know that they will take it to court! I got settlements for all 3 lawsuits. Never stepped a foot into a courtroom. Thank you so much Morgan & Morgan!
The entire Morgan & Morgan team, including my case manager Michelle Hill, have been a blessing! From the first phone call I made to them, they have been extremely compassionate, very helpful, and 100% professional. I would recommend Morgan & Morgan to anyone because THEY CARE!
Results may vary depending on your particular facts and legal circumstances.
See More
The Fee is FreeTM Only Pay If We Win.
Submit a Free Case Evaluation
You can find out if you qualify immediately.
Get a Call From Us
Our specialists will walk you through your case and collect all the right information to win your case.
Let Us Get to Work
Our specialized attorneys will handle every step of your case from start to finish. You don't pay until we win.
Call Us Now
See Our Nationwide Results
We've won over $15 Billion for our clients in cases of all types. Let us work hard for you.
$28,450,105
Medical Malpractice
$8,800,000
Premises Liability
$1,331,245
Social Security
Results may vary depending on your particular facts and legal circumstances.
Last updated on
May 03, 2023