$15 Billion+ Won
•
800+ Lawyers Nationwide
•
The Fee is FreeTM, Only Pay If We Win
•
America's Largest Injury Law Firm
•
Protecting Families Since 1988
•
Boating Accident Attorneys
Federal, state, and international maritime laws each have their own regulations regarding boating accidents. As a result, building a claim to receive compensation can be a complicated process. At Morgan & Morgan, our boating accident attorneys have decades of experience handling these complex claims. We have helped clients who were in injured in boating accidents throughout the United States recover compensation for their losses. This includes medical bills, lost wages, and pain and suffering. We understand the ins and outs of your local boating laws as well as the small details that can make or break a case, and we have the power to get you the compensation you deserve for your injuries. Boating accidents are one of Morgan & Morgan's many practice areas, and our specific experience in it may be able to help you. If you have been injured in a boating accident, please fill out our no cost, no obligation case review form today.
Morgan & Morgan
How Can a Boating Attorney Help Me?

Our attorneys handle both personal injury and maritime claims, and will use this experience to determine the laws, statutes, theories, and jurisdictions applicable to your claim. With many of our offices located in Florida, we have a firm understanding of these laws.

With this information, we can establish who can be held liable for your losses, depending on the body of water in which the accident occurred and the type of accident. Failing to file your claim within your state's statute of limitations for personal injuries may leave you unable to recover compensation for your injuries. It is important to contact a boating accident attorney as soon as possible.

Types of Boating Accident Claims Handled by Our Firm

Negligence: An operator may be considered negligent for:

Hitting a big wave or wake at an excessive speed
Deciding to navigate in heavy weather, causing individuals to fall overboard
Contact with propellers
Operating at a high speed
Failing to carry safety equipment on board
Collisions with other boats or fixed object(s)
Failing to know the "rules of the road," as required by the FFWCC
Overcrowding and overloading the vessel

Boating Under the Influence: Under Florida state law, it is illegal to operate a vessel while under the influence of drugs or alcohol. If an individual is suspected of driving a boat while intoxicated, they must submit to sobriety tests. Refusal to submit to the test will result in the revocation of the operator's boating and driving privileges. An individual is intoxicated, according to the law, if their blood or breath alcohol level is at or above .08%.

Anyone under 21 who has a blood or breath alcohol level above .02 is considered to be intoxicated. Any individual registering a blood or breath alcohol level exceeding the permitted limit may be subject to fines, jail time, and/or probation.

Reckless and Careless Operation: Under Florida and Federal Navigation Rules, an individual who operates a vessel with "willful disregard for the safety of persons or property" may be cited with reckless operation, which is a first-degree criminal misdemeanor.

Boating operators have a duty to operate "their vessel in a reasonable and prudent manner with regard for other vessel traffic, posted restrictions, the presence of a divers-down flag, and other circumstances" to ensure the safety of other boaters, guests, and property. Failure to follow these regulations may result in a citation for careless operation. Multiple citations will require the offender to complete a boating education course before being permitted to operate a vessel again.

Jones Act and Longshore Claims:** Our attorneys also handle claims for workers who were injured on the job in their attempts to acquire workers' compensation benefits. Learn more about this practice.

Injuries sustained during jet ski accidents can be far more severe than those suffered in larger boating accidents, given the exposed nature of the rider. While jet ski accidents can result from the negligence of the operator, defective equipment can contribute to the cause of the accident in rare instances. Parties who may be liable for damages include negligent vessel operators, the jet ski rental company that supplied the equipment, or the manufacturer for selling a defective and/or poorly designed product.

What Legal Recourse Is Available for Boating Injuries?

Victims of boating accidents may be able to file a lawsuit to recover compensation for personal injuries and/or property damage. In some cases, criminal charges may be brought against a boater if they operated recklessly, with gross negligence, or under the influence.

Negligence is the most common cause of action under which boating accident lawsuits are filed. In most instances, the operator of the vessel may be held liable for negligence during a boating accident if they do not follow the prescribed boating rules, improperly pass another vessel, or fail to use/have proper safety equipment on board. If the case goes to trial, a jury will determine if the operator of the boat operated the vessel in the same manner as a "reasonable boater."

To collect damages, the plaintiff's injuries must be directly linked to the boating accident. It is important to collect evidence, including eyewitness testimony, law enforcement reports, and photographs of the scene of the accident and injuries, to support a negligence claim. In these types of lawsuits, the injured party will have to prove that the boating accident was caused by another's negligence or carelessness, they were injured as a result, and the negligent party is responsible for any related losses.

The party responsible for a boating accident injury will vary by case. Liability for a boating accident and the law applicable to the injured party's claim will depend on the individual's status on the vessel (whether they were an employee, a guest, operator, or owner), as well as the location of the accident. Accidents close to shore will likely fall under Florida and federal laws, while accidents further from shore may fall under maritime law.

Our Boating Accident Attorneys May Be Able to Help
Hear From Our Clients
We've helped over 300,000 families across the United States. See what they have to say.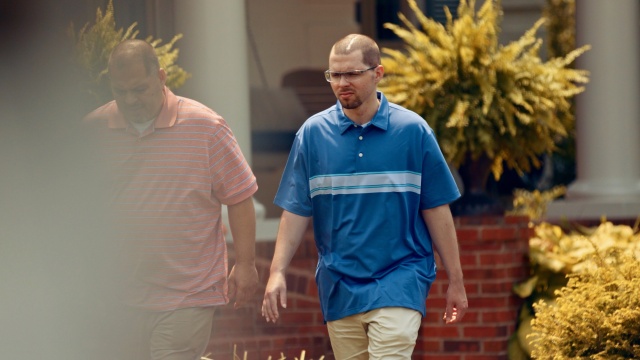 Our Personal Injury Lawyers
Have Over 55,000
5-Star
Reviews
They were caring and concerned about my case. They fought harder then I had intercepted. Communicated in many ways to make sure I understood. Thank you.
Georgia
Workers' Compensation
The staff was amazing, they treated me with the utmost respect and professionalism. Kept me informed every step of the way about my case. Always asked how I was doing and was prompt with responding to any of my questions or concerns. They are a great team!
Antonia
Premises Liability
Morgan and Morgan is truly the best law firm! PERIOD! You could consider yourself blessed when they take your case. Immediately, you can breathe. Anxiety goes from a 10 to 0! I needed them 3 TIMES! I wish I didn't have to hire an attorney but my family and I were blessed. We won every single time! Insurance companies truly know that they will take it to court! I got settlements for all 3 lawsuits. Never stepped a foot into a courtroom. Thank you so much Morgan & Morgan!
The entire Morgan & Morgan team, including my case manager Michelle Hill, have been a blessing! From the first phone call I made to them, they have been extremely compassionate, very helpful, and 100% professional. I would recommend Morgan & Morgan to anyone because THEY CARE!
Results may vary depending on your particular facts and legal circumstances.
See More
The Fee is FreeTM Only Pay If We Win.
Submit a Free Case Evaluation
You can find out if you qualify immediately.
Get a Call From Us
Our specialists will walk you through your case and collect all the right information to win your case.
Let Us Get to Work
Our specialized attorneys will handle every step of your case from start to finish. You don't pay until we win.
Call Us Now
See Our Nationwide Results
We've won over $15 Billion for our clients in cases of all types. Let us work hard for you.
$28,450,105
Medical Malpractice
$8,800,000
Premises Liability
$1,331,245
Social Security
Results may vary depending on your particular facts and legal circumstances.
Last updated on
May 02, 2023