Shortened/display title
New Hampshire Personal Injury Attorneys
$15 Billion+ Won

•

800+ Lawyers Nationwide

•

The Fee is FreeTM, Only Pay If We Win

•

America's Largest Injury Law Firm

•

Protecting Families Since 1988

•
Local Personal Injury Lawyers Who Care
If you have been injured in an accident that another person caused, you have the right to seek financial compensation for your losses. When you are facing the challenges of a personal injury or accident, it is crucial to secure high-quality legal representation.

To speak with a skilled personal injury lawyer in New Hampshire, contact Morgan & Morgan. We have a long track record of effectively fighting for the financial recovery that our clients deserve.

Morgan & Morgan was founded in 1988 and has grown to become America's largest law firm. With more than 800 attorneys nationwide, we can handle any case. Contact us to speak with a trusted personal injury lawyer in New Hampshire.

Our skilled legal team has recovered more than $15 billion in compensation on behalf of our clients. We are confident that we can secure the money that you are rightfully owed.

Reach out to the New Hampshire offices of Morgan & Morgan by completing our simple contact form online. We will happily schedule a no-cost case evaluation for you!
Common Types of Personal Injury Cases
Many situations can result in accidents and injuries. This is especially true when a person or business entity has behaved in a negligent way.

When a person is harmed because of another's negligence or carelessness, the victim deserves compensation. A personal injury claim is the best way to get financial recovery for the losses from an accident.

Contact an accomplished personal injury lawyer in New Hampshire if you have suffered injuries in any of the following types of accidents:
Car accidents
Motorcycle accidents
Truck accidents
Slip and falls
Workplace accidents
Medical malpractice
Defective product accidents
Sadly, some personal injuries are fatal. If you lost someone that you love because of another person's negligence, you may be owed financial compensation.

If you believe that you have a valid accident case or wrongful death claim, contact the best personal injury lawyer in New Hampshire. Reach out to Morgan & Morgan.
How a Personal Injury Lawyer in New Hampshire Can Help You
Even if you know that you have a strong personal injury claim, you may be unsure about how an attorney can help. The personal injury claims process is complex and demanding.

Victims deserve to focus on their health and wellbeing as they recover. They should not have to manage the intricate legal processes involved in a personal injury claim.

A skilled attorney will manage all of the legal requirements of your personal injury case. When you secure the services of the lawyers at Morgan & Morgan, we will handle the following elements of your case:
Drafting, completing, and filing legal paperwork
Securing relevant documents, including medical records and police reports
Carefully analyzing the facts of your case
Determining which parties are liable for your damages
Consulting with experts, if necessary
Collecting relevant evidence
Gathering eyewitness testimony, if possible
Preparing for litigation if settlement negotiations fail
At Morgan & Morgan, our legal team has decades of experience in negotiating with insurance providers on behalf of our clients.

It is important to understand that insurance companies are not working in your best interests. Adjusters are trained to undermine and minimize the claims of victims.

That is why it is so vital to hire the best personal injury lawyer in New Hampshire. An accomplished attorney will anticipate the negotiation strategies of uncooperative insurance adjusters and effectively counter them.

You should never speak with an insurance provider about your personal injury claim without the help of an attorney.
Types of Compensation in Personal Injury Cases
Personal injury victims deserve financial recovery for the negative consequences of their accidents. There are two primary categories of compensation in personal injury cases–"economic" and "non-economic" damages.

Economic damages are payments intended to compensate victims for the direct monetary losses they sustain. This type of compensation is not meant to make the victim wealthy or provide them with a profit.

Instead, economic damages are intended to restore the victim to their prior financial state. Some of the most common examples of economic damages include:
Medical Expenses
After an injury, victims usually experience massive medical costs. This is especially true in the case of severe or long-lasting injuries.

With the help of a skilled personal injury lawyer in New Hampshire, you can seek recovery for the following types of medical costs:
Ambulance rides
Hospitalization
Doctor's appointments
Surgeries
Prescription medications
These are only a few examples of the types of medical damages that accident victims face.

Most claimants only consider their current medical bills. A knowledgeable injury lawyer will pursue damages for any anticipated future medical costs, as well.
Lost Wages
When someone suffers from a severe injury, they are often unable to work for an extended period. Physical recovery can be a challenging and difficult process.

For many people, missing workdays results in lost wages. In most cases, this comes at the worst possible time.

In conjunction with medical bills, lost income can contribute to the financial pressure that victims face. A trusted New Hampshire personal injury attorney will fight to recover the income that you were unable to earn because of your injury.
Long-Term Reduced Earning Capacity
In some cases, injuries result in long-term symptoms or medical conditions. This can cause the injured person to lose the ability to earn a living.

If a victim is unable to return to their previous occupation because of their injury, the negligent party may be held accountable for these losses.
Property Damage
Many types of accidents result in damaged or destroyed property. Traffic collisions are one of the most common types of accident claims.

If your vehicle has sustained damage in an accident, you may be able to secure compensation for the cost of repairing or replacing it. Speak with a skilled injury attorney about the economic damages that you are owed.

Not every type of negative consequence from an injury can be easily translated into a dollar value. The intangible losses that result from an accident or injury are addressed through non-economic damages.

Oftentimes, the non-monetary losses caused by an injury are the most difficult to handle.

For example, suppose that you sustain a back injury and are no longer able to sleep comfortably. How much is that intangible loss worth?

Common examples of non-economic damages include recompense for:
Physical pain and suffering
Emotional turmoil
Anxiety, stress, and panic
Disability or disfigurement
Embarrassment
Loss of consortium in wrongful death cases
Non-economic damages can be devastating to accident victims. Even though this type of harm does not lead to direct monetary loss, claimants deserve compensation for these types of outcomes.

When you contact a knowledgeable personal injury lawyer in New Hampshire, they will examine your case to determine the full amount of financial recovery that you are due.
At Morgan & Morgan, we provide high-quality legal representation for injury victims in New Hampshire and all across America. Since our founding more than 30 years ago, we've won upwards of $15 billion for people just like you.
Although we're bigger now than we once were, our firm has remained committed to what's made us successful: Treating every client like family. From start to finish, you can count on us to handle your case with the care and attention it deserves.
No matter the cause of your injury – car crash, slip and fall, motorcycle accident, or something else – the attorneys in our New Hampshire offices are here to help. Schedule a free, no-risk case evaluation today.
Estamos aquí en New Hampshire: Vivimos y trabajamos en New Hampshire. Nuestro sitio de web en Español, abogados.com, ayuda la población latina de New Hampshire. Complete una evaluación de caso gratis hoy.
Free Case Evaluation
Tell us about your situation so we can get started fighting for you. We tailor each case to meet our clients' needs.
The Fee is FreeTM Only Pay If We Win.
Submit a Free Case Evaluation
You can find out if you qualify immediately.
Get a Call From Us
Our specialists will walk you through your case and collect all the right information to win your case.
Let Us Get to Work
Our specialized attorneys will handle every step of your case from start to finish. You don't pay until we win.
Hear From Our Clients
We've helped over 300,000 families across the United States. See what they have to say.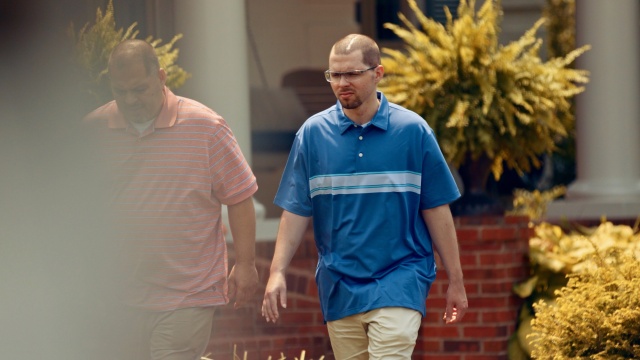 Our Personal Injury Lawyers
Have Over 55,000
5-Star
Reviews
They were caring and concerned about my case. They fought harder then I had intercepted. Communicated in many ways to make sure I understood. Thank you.
Georgia
Workers' Compensation
The staff was amazing, they treated me with the utmost respect and professionalism. Kept me informed every step of the way about my case. Always asked how I was doing and was prompt with responding to any of my questions or concerns. They are a great team!
Antonia
Premises Liability
Morgan and Morgan is truly the best law firm! PERIOD! You could consider yourself blessed when they take your case. Immediately, you can breathe. Anxiety goes from a 10 to 0! I needed them 3 TIMES! I wish I didn't have to hire an attorney but my family and I were blessed. We won every single time! Insurance companies truly know that they will take it to court! I got settlements for all 3 lawsuits. Never stepped a foot into a courtroom. Thank you so much Morgan & Morgan!
The entire Morgan & Morgan team, including my case manager Michelle Hill, have been a blessing! From the first phone call I made to them, they have been extremely compassionate, very helpful, and 100% professional. I would recommend Morgan & Morgan to anyone because THEY CARE!
Results may vary depending on your particular facts and legal circumstances.
See More
See Our Nationwide Results
We've won over $15 Billion for our clients in cases of all types. Let us work hard for you.
120,000,000
Car Accident
28,450,105
Medical Malpractice
820,000
Unpaid Overtime
91,000,000
Tobacco
3,140,804
Slip & Fall
8,800,000
Premises Liability
1,331,245
Social Security
1,800,000
Civil Rights
How Can I Afford a Personal Injury Lawyer?
Reputable injury attorneys operate on contingency fee payment structures. This means that the client and lawyer agree to a certain percentage of the award or settlement from the case that will be used to pay for legal services.
 
When the attorney secures financial recovery for the client, that percentage of the compensation is earned. However, if the client does not receive compensation, they owe nothing.
 
At Morgan & Morgan, our compassionate lawyers understand the difficult financial situations that accident victims face. That is why our attorneys are paid through contingency fees. 
 
We are that confident that we can recover the money that is rightfully yours. If you do not get paid, neither do we.
How Long Will My Personal Injury Case Take?
The answer to this question will be different for everyone. Each accident or injury case is unique. 
 
Personal injury claims usually involve a complex set of factors. It can take months from the time that you file the complaint to the time that your attorney recovers compensation. In more complicated cases, recovery can take years.
 
Regardless of how long your case takes, it is important to find an attorney who will pursue your case fully. You should not have to worry that your attorney will simply give up.
 
At Morgan & Morgan, we will fight tirelessly to get the compensation that you are due. We will leverage our firm's vast resources to pursue justice in your personal injury case.
Do You Really Provide Consultations Without Fees or a Commitment?
Yes! At Morgan & Morgan, we care deeply about the pursuit of justice. We work hard to inform injury victims about their rights and legal options.
 
When you schedule a no-cost case evaluation with us, you will not face any pressure to pursue a claim or to hire our firm. Let the compassionate lawyers at Morgan & Morgan carefully review the facts of your case to help you determine the best path forward.
Morgan & Morgan Is on Your Side
If you or someone you love has been injured because of another person's actions, do not hesitate. The accomplished New Hampshire personal injury attorneys at Morgan & Morgan will help you recover the money that is rightfully yours.
 
Our team of legal experts boasts over a million successful settlements and verdicts. No case is too complex for Morgan & Morgan to handle.
 
To schedule your free initial consultation, fill out the contact form on our website. We are ready to fight for you!