Shortened/display title
Louisiana Personal Injury Attorneys
$15 Billion+ Won

•

800+ Lawyers Nationwide

•

The Fee is FreeTM, Only Pay If We Win

•

America's Largest Injury Law Firm

•

Protecting Families Since 1988

•
Local Personal Injury Lawyers Who Care
If you or a loved one has suffered a personal injury in Louisiana, it's a good idea to contact an experienced personal injury lawyer in Louisiana right away. At Morgan & Morgan, we have been assisting people with their personal injury claims for decades. No matter where in Louisiana you were injured, we can help. We have attorneys all throughout the United States, and we can match you with an experienced personal injury lawyer in Louisiana. Over the course of our careers, we have recovered more than $15 billion dollars in compensation for our clients.
We always do everything in our power to ensure that you receive everything you're entitled to when you get injured. We know that money can't solve everything, especially if you or a loved one has suffered serious or catastrophic injuries, but we do know that it can help. When you're facing medical bills, lost wages, and other expenses that are directly related to an injury you suffered at the hands of someone else, expenses can add up very quickly. It's only fair that the person who caused your injuries is the one who pays for them. Don't hesitate to reach out to Morgan & Morgan. Contact us today for a free and confidential case evaluation.
What a Lawyer Will Do for You
If you were involved in an accident and believe that you have a personal injury claim, it's important to contact an experienced personal injury lawyer in Louisiana right away. They can help you with the following:
1. Consultation
The first thing a lawyer can help you with is determining if you actually have a valid legal claim or not. Most reputable personal injury lawyers will offer free case evaluations. At this meeting, you can discuss your case with them and they will let you know what they think. If they believe there's no case or that it would be incredibly difficult to win, the firm may not agree to take on your case. However, if they believe that you could have a successful claim, they will share this with you and let you know what the next steps are. In this consultation, you should always discuss fee arrangements as well. While most personal injury attorneys work on a contingency fee basis, there are still things you want to discuss. If the firm loses your case, are you responsible for any payments? Some firms will charge you for filing fees and the cost to obtain certain documents, such as medical records. This is something you will want to know before signing anything and hiring a firm.
2. Filing
Once a firm or lawyer decides to take your case, they will go ahead and file your claim with the appropriate court. They will ensure that no important deadlines are missed, which means that you will not lose out on any compensation that you'd be legally entitled to. The firm you hire will also make sure that the defendant is served and is aware of the lawsuit. Everything that needs to be done to get the case started will be accomplished in a timely manner by the firm that you hire.
3. Investigation
In addition to filing and initiating your case, the firm you hire will also begin investigating your claim. If you were involved in a car accident, this will include visiting the scene of the accident, obtaining police reports and medical records, and interviewing witnesses. The investigation will also include searching for any video recordings of the accident—from nearby stores, houses, or witnesses who may have had dashcams and portable cameras. It might also be necessary to choose and utilize expert witnesses, for example, an accident reconstruction expert who can rebuild the scene and determine who was at fault for the accident. Everything that needs to be presented in court will be gathered by the experienced personal injury lawyer in Maine that you decide to hire.
4. Negotiation
Before your case actually goes to trial, your attorney will probably try to negotiate a settlement with the defendant, whether this is an insurance company, an individual, or a business. The firm you hire should put together some of the evidence and provide it to the defendant to convince them to make a reasonable settlement offer. If an agreement cannot be reached, your lawyer will then prepare for trial.
5. Trial
Most personal injury cases are settled before they ever get to court. However, some of them do go to trial. If a reasonable settlement offer isn't made, your lawyer will do everything necessary to get ready for the trial. This includes putting together evidence in a way that will make sense to the judge and/or jury, as well as preparing witnesses to testify on your behalf. Your testimony will also be properly arranged so it is compelling and forceful.
At Morgan & Morgan, we provide high-quality legal representation for injury victims in Louisiana and all across America. Since our founding more than 30 years ago, we've won upwards of $15 billion for people just like you.
Although we're bigger now than we once were, our firm has remained committed to what's made us successful: Treating every client like family. From start to finish, you can count on us to handle your case with the care and attention it deserves.
No matter the cause of your injury – car crash, slip and fall, motorcycle accident, or something else – the attorneys in our Louisiana offices are here to help. Schedule a free, no-risk case evaluation today.
Estamos aquí en Louisiana: Vivimos y trabajamos en Louisiana. Nuestro sitio de web en Español, abogados.com, ayuda la población latina de Louisiana. Complete una evaluación de caso gratis hoy.
Free Case Evaluation
Tell us about your situation so we can get started fighting for you. We tailor each case to meet our clients' needs.
The Fee is FreeTM Only Pay If We Win.
Submit a Free Case Evaluation
You can find out if you qualify immediately.
Get a Call From Us
Our specialists will walk you through your case and collect all the right information to win your case.
Let Us Get to Work
Our specialized attorneys will handle every step of your case from start to finish. You don't pay until we win.
Hear From Our Clients
We've helped over 300,000 families across the United States. See what they have to say.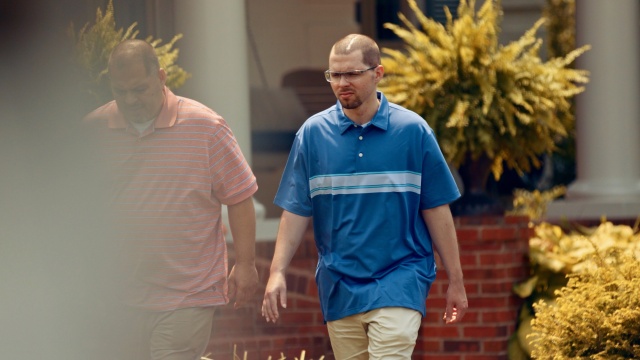 Our Personal Injury Lawyers
Have Over 55,000
5-Star
Reviews
They were caring and concerned about my case. They fought harder then I had intercepted. Communicated in many ways to make sure I understood. Thank you.
Georgia
Workers' Compensation
The staff was amazing, they treated me with the utmost respect and professionalism. Kept me informed every step of the way about my case. Always asked how I was doing and was prompt with responding to any of my questions or concerns. They are a great team!
Antonia
Premises Liability
Morgan and Morgan is truly the best law firm! PERIOD! You could consider yourself blessed when they take your case. Immediately, you can breathe. Anxiety goes from a 10 to 0! I needed them 3 TIMES! I wish I didn't have to hire an attorney but my family and I were blessed. We won every single time! Insurance companies truly know that they will take it to court! I got settlements for all 3 lawsuits. Never stepped a foot into a courtroom. Thank you so much Morgan & Morgan!
The entire Morgan & Morgan team, including my case manager Michelle Hill, have been a blessing! From the first phone call I made to them, they have been extremely compassionate, very helpful, and 100% professional. I would recommend Morgan & Morgan to anyone because THEY CARE!
Results may vary depending on your particular facts and legal circumstances.
See More
See Our Nationwide Results
We've won over $15 Billion for our clients in cases of all types. Let us work hard for you.
120,000,000
Car Accident
28,450,105
Medical Malpractice
820,000
Unpaid Overtime
91,000,000
Tobacco
3,140,804
Slip & Fall
8,800,000
Premises Liability
1,331,245
Social Security
1,800,000
Civil Rights
What Is the Statute of Limitations?
In Louisiana, the statute of limitations for personal injury cases is generally one year. This means a lawsuit must be filed within one year of the date of the accident. The statute of limitations applies to injuries suffered as a result of someone else's negligence, as well as injuries that are due to an intentional tort, such as an assault or other violent crime that causes a person's injuries. 
If you fail to file your lawsuit on time, the defendant will almost certainly take note of this and request that the case be dismissed. In most cases, their request will be granted, unless an exception to the statute of limitations applies. 
Minors
If the victim injured is under the age of 18, the clock doesn't start running until the injured person turns 18. So, if a 12-year-old was involved in an accident and is injured, they can file a lawsuit anytime between the date of the accident and their 19th birthday and they will still be within the deadline. 
Discovery Rule – General
Regardless of the type of accident, you were involved in or what type of injury you suffered, the discovery rule is an exception to the statute of limitations. If you were in an accident and don't know about an injury, and shouldn't have reasonably known about the injury, the statute of limitations doesn't begin to run until the injury and its cause are established. 
Defective Product
If you suffered an injury as a result of a defective product, the statute of limitations could be different than one year. If you were in a car accident that was caused by a poorly constructed part on the vehicle, the clock doesn't start running until the date which the true cause of the injury should've reasonably been discoverable. For example, if you are in a car accident and it takes 18 months for experts to determine the cause of the car accident, the statute of limitations clock shouldn't start running until the date where the cause was discovered or at least discoverable. 
The statute of limitations is one of the most important parts of a lawsuit. You should always consult with an experienced personal injury lawyer in Maine so you can be sure you don't miss any important deadlines.
What if It Was Partially My Fault?
Personal injury claims in Louisiana are governed by pure comparative fault. This means that you can recover compensation even if you are partially at fault for the accident or injury you suffered. The compensation that you are awarded will be reduced by the percentage that the court determines you are at fault. For example, if the court determines the accident was 25 percent your fault, your compensation will be reduced by 25 percent, and you will take home 75 percent of the compensation that was awarded to you. This only applies when a case gets to trial. 
If your attorney is attempting to negotiate a settlement on your behalf, there will not have been a determination made about whose fault the accident was and what percentage you were at fault, if any. However, an experienced personal injury attorney will look at the case and try to determine if they believe their client is at fault, and if so, how much. This will factor into their negotiations and help you and you attorney determine whether a settlement offer is a good one or not. If it's a low settlement offer, but you will likely be found to be significantly at fault for the accident, you might end up walking away with more compensation from that settlement than if you won a bigger award at trial but couldn't recover all of it due to your responsibility in the accident.
What Damages Can I Recover?
In Louisiana, you can recover the following types of compensation in a personal injury case:
Special Damages
Special damages are losses that are quantifiable and can be assigned a monetary value. This generally includes property damage, medical expenses, lost wages, and other out-of-pocket expenses related to the accident. 
General Damages
General damages refer to losses that are more difficult to put a value on. This can include emotional or mental trauma, loss of enjoyment of activities, loss of quality of life, and compensation for physical disfigurement. General damages are often just referred to as pain and suffering.
For special and general damages, there is no limit to the amount of compensation that can be recovered.
Are All Personal Injury Cases Based on Negligence?
No. While most personal injury claims are probably based on negligence, not all of them are. Some of the most common personal injury claims based on negligence include car accidents and slip and falls. However, some personal injury claims are based on an intentional act, such as an assault or another violent crime that a person commits intentionally. Other cases, like dog bite cases, are based on strict liability. This means the owner of the dog is liable for injuries suffered when their dog bites someone even if they weren't negligent.
Morgan & Morgan Is the Firm for You
Morgan & Morgan is here for you, no matter what type of injury you suffered or what the circumstances are. Whether your injury was because of another person's recklessness or an intentional act they committed, we can help. We have been assisting people with their personal injury cases for decades. When you hire Morgan & Morgan, you never pay anything upfront because we take all of our cases on a contingency fee basis. Additionally, we are well-known and respected in legal communities all throughout the United States. When a defendant sees that you've hired Morgan & Morgan, they will know how serious you are. Contact Morgan & Morgan for a free and confidential case evaluation today so we can get you connected with an experienced personal injury lawyer in Louisiana.