The Fee Is Free™. Only pay if we win.
America's Largest Injury Law Firm
Protecting Families Since 1988
$15 Billion+ Won
800+ Lawyers Nationwide
Free Case Evaluation
Tell us about your situation so we can get started fighting for you. We tailor each case to meet our clients' needs.
Results may vary depending on your particular facts and legal circumstances.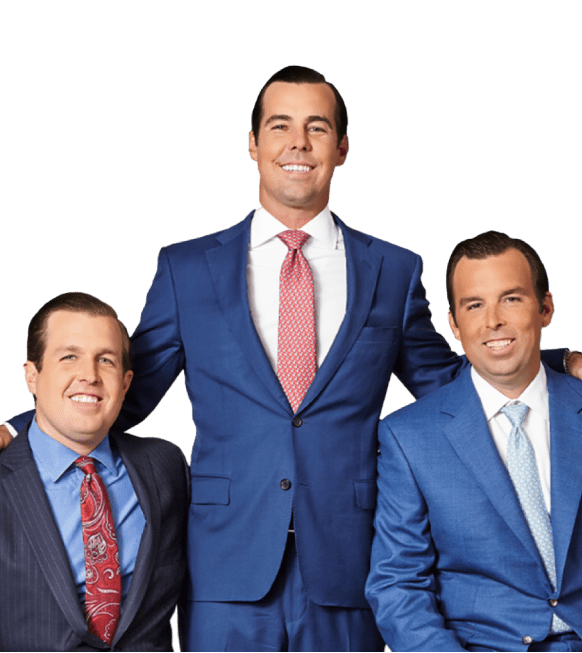 Overtime Attorneys in Chicago
When you're in need of extra income and don't mind losing some personal time out of your week, overtime can be a great blessing. However, even a blessing can turn into a curse if your employer refuses to properly credit you for overtime hours. 
If you are working overtime but not getting paid appropriately for that time, you need the assistance of experienced overtime attorneys in Chicago. Overtime attorneys in Chicago from Morgan & Morgan can help you receive all of the back pay you deserve, plus penalties for the harm caused when you weren't paid fully on time. 
We know Illinois overtime laws and how to see to it that your employer pays you what you deserve. Don't settle for being underpaid by your employer. If you have been underpaid for overtime work, contact us immediately to get a free case evaluation.
Overtime Regulations in Illinois: Employer Violations
In Illinois, overtime is regulated by Illinois statute 820 ILCS 105/4. This law requires workers to be paid time and a half (1.5 times the value of their normal hourly wage) for every hour of overtime they work. While this law is quite simple, employers can try to work around it in a variety of subtle ways.
Ordering or Encouraging Employees Not to Log Overtime Hours
The simplest way to violate your overtime rights is for an employee to tell you not to log or report any hours you work beyond 40 hours. In short, you worked extra time, but your employer simply isn't paying you for it. 
That is not legal. Your employer is required to pay you for every hour you worked and must pay time and a half for every hour beyond 40 during a workweek.
If your employer does not want to pay for extra hours in a week, your employer can order you not to work beyond 40 hours. Your employer can even fire you for working extra hours without permission. But regardless, if you worked, you must get paid.
Doctoring Records to Indicate Overtime Hours Were Worked on a Different Week
Doctoring records is more creative, but it is also illegal. Imagine, for example, that you worked 60 hours in one week and 20 hours the next week. In total, over two weeks, you worked 80 hours. Despite this, it is illegal for your employer to pay you as if you worked two 40-hour weeks.
Instead, you must be paid 40 regular hours and 20 overtime hours the first week and 20 regular hours the second week. Creative accounting is a violation of your rights and cheats you out of the money that you deserve.
Giving You Compensatory Time Off in Place of Overtime
The method of giving you compensatory time off in place of overtime is a variation of doctoring records. When an employer uses this method of violating your overtime rights, your overtime hours are effectively turned into regular hours. 
You can take time off at a later time, but it will be paid at your regular pay rate. This can be easier to disguise than doctoring records and potentially harder to prove in court.
Claiming an Employee or Activity Is Exempt When They Aren't
Certain types of employees in specific professions are exempt from overtime rules. These exempt workers are listed in the Illinois overtime regulations and include:
Some salesmen and mechanics at dealerships
Agricultural laborers
Most salaried employees
Some radio and television employees in smaller cities
Commissioned employees
Employees who are part of a workplace exchange agreement
Some childcare and educational employees
However, even if you are an exempt employee, you might be engaging in activities that are not exempt while performing overtime duties. If that is the case, then you still deserve overtime. 
Employers that knowingly misrepresent the exempt status of an employee can be sued for damages by knowledgeable overtime attorneys in Chicago.
Delaying Overtime Pay
Sometimes, the problem isn't that you aren't being paid for working overtime; instead, perhaps your employer is delaying that pay. 
Any delay, even a delay of only a few days, effectively costs you money. That is money that should be in your pocket, available to you with the rest of your pay. Overtime is required to be paid at the same time that regular time is paid. 
If your overtime is not being paid to you on time, you should speak to an employment attorney at Morgan and Morgan immediately.
Scroll down for more
Recent verdicts & settlements
Results may vary depending on your particular facts and legal circumstances.
Scroll down for more
Results may vary depending on your particular facts and legal circumstances.
How it works
It's easy to get started.
The Fee Is Free™. Only pay if we win.
Results may vary depending on your particular facts and legal circumstances.
Step 1

Submit
your claim

With a free case evaluation, submitting your case is easy with Morgan & Morgan.

Step 2

We take
action

Our dedicated team gets to work investigating your claim.

Step 3

We fight
for you

If we take on the case, our team fights to get you the results you deserve.
---
Client success
stories that inspire and drive change
Explore over 122,576 5-star reviews and 800 client testimonials to discover why people trust Morgan & Morgan.
Results may vary depending on your particular facts and legal circumstances. Based on Select nationwide reviews
FAQ
Get answers to commonly asked questions about our legal services and learn how we may assist you with your case.
Morgan & Morgan
How Can Overtime Attorneys in Chicago Help?

Most importantly, you should know that when you hire an overtime attorney from Morgan & Morgan, we want you to both get paid what you deserve and to keep your job. While not always possible with an employer who has refused to pay you properly, we make every effort to achieve the best outcome for you, and we know that includes keeping your job. 

With any overtime case, the first step is to try to negotiate a fair settlement for your unpaid overtime. Any fair settlement includes a penalty for the delay in payment. We will also insist on contractual assurances that the behavior will not continue in the future and that there will be no retaliation against you for standing up for your rights. 

If your employer is willing to admit fault and negotiate in good faith, we can settle your overtime case quickly with a positive result and a little extra money in your pocket.

If negotiation isn't possible, your case may need to go to trial. In these circumstances, you will likely no longer be employed by that company. But if the trial is successful, your award should cover lost wages due to your inability to continue to work for your former employer, and possibly even the loss of potential work within your industry.

One of the major reasons that employers cheat employees out of overtime pay is because they believe they can get away with it. Most employees don't fully understand their rights or know how to advocate for themselves. 

When a knowledgeable employee does point out that they aren't being properly paid overtime or informs other workers that they aren't being properly paid, an employer might correct the action. However, even if it seems like the situation is solved, you could still face retaliation after pointing out overtime violations.

Employers are not permitted to retaliate against employees that report workplace violations. That doesn't mean they won't. After reporting overtime violations, you could find yourself suffering retaliation at work. 

If you are fired for trivial reasons or without explanation, or you suddenly get worse shifts, there is a good chance that these actions are a result of retaliation.

The overtime attorneys in Chicago from Morgan & Morgan are familiar with all types of employment law. If you believe that you are being retaliated against or might be retaliated against soon, you should speak with an attorney as soon as possible. 

The earlier you speak to an attorney, the easier it will be to collect evidence of retaliation. This evidence could make a big difference in the compensation value you receive at trial or how substantial a settlement your attorneys can negotiate with the employer.

Can I Be Forced to Work Overtime?

Unless your employment contract explicitly prevents you from being given mandatory overtime, Illinois employers can require you to work overtime. The single major exception to that is the One Day Rest in Seven Act. This law states that employees must give a minimum of 24 consecutive hours of rest every calendar week. 

If you have already worked any portion of the previous six days in a calendar week, your employer cannot require you to work overtime (or even regular time) on the seventh day.

What Do I Do If My Employer Tries to Assign Me Mandatory Overtime in Conflict With My Employment Contract?

You should immediately hire overtime attorneys in Chicago from Morgan and Morgan. We can file a lawsuit for breach of contract, even if your employer paid you for the overtime. 

This may seem like a drastic decision, but as soon as an employer starts violating one part of your contract, they might start thinking they can violate other parts of the contract as well.

What Kind of Evidence Do I Need for an Overtime Case?

Generally, you need any evidence that shows that you worked overtime hours in a specific week and evidence that you were paid less than you should have been paid for that overtime. The former may require the testimony of other employees or customers that witnessed your work. The latter usually can be proven with bank and pay records.

Can Overtime Attorneys in Chicago Help Me If I Work in Chicago but Live Outside of the State?

Yes. Overtime rules are based on the state you work in, not the state you live in. Even better, Morgan & Morgan has offices in every state in the country. This means that you can speak face to face to an attorney at a local office while a Chicago attorney works on your case.

Can I Voluntarily Refuse Overtime Pay While Working Overtime?

No, this is not possible. The law requires your employer to pay you overtime pay for any overtime hours. With only a few specific exceptions specified by law, there is no way for your employer to ignore that law, even with your permission.

If I Am Receiving a Medical Accommodation That Limits My Hours, Do I Get Overtime If I Work Extra Hours?

Not unless those extra hours go over 40 total hours in a week. Overtime rules don't take into account anything other than the total hours worked. 

If an employer is trying to force you to work more hours in a week than they should due to a medical accommodation, you may have a different type of employment law case. Ask a Morgan and Morgan lawyer about your rights and get a free evaluation.

Overtime Attorneys in Chicago Who Fight to Get Your Money

Overtime rules exist for good reason. They are designed to keep employers from overworking their employees by encouraging them to hire new employees rather than relying on current employees putting in excessive hours. 

When an employer violates overtime rules, they are both disregarding the health of their employees and violating their rights. Don't let your rights be violated. 

Contact the dedicated overtime attorneys at Morgan & Morgan immediately to get a free case evaluation if your employer isn't properly paying you for overtime in Chicago.
Scroll down for more
Load More