$13 Billion+ Won
•
800+ Lawyers Nationwide
•
The Fee is FreeTM, Only Pay If We Win
•
America's Largest Injury Law Firm
•
Protecting Families Since 1988
•
Zantac (Ranitidine) Cancer
Morgan & Morgan attorneys are reviewing claims on behalf of Zantac users who have since been diagnosed with cancer.  
Like millions of other heartburn sufferers out there, you might have relied on Zantac – or its  generic equivalents sold as "Ranitidine" under drug store brands like Walmart's Equate brand or CVS's Health Store –  get through the day. Now that research has linked the drug to a variety of cancers, the government has ordered it pulled from the shelves and former users diagnosed with cancer are left trying to pick up the pieces.
Studies link cancer to Zantac because of the reported contamination of the drug by a chemical called N-Nitrosodimethylamine (NDMA). Agencies such as the U.S. Food and Drug Administration (FDA) and the Environmental Protection Agency (EPA) consider NDMA a "probable human carcinogen." Usually, NDMA is found at low, harmless levels in drugs. However, NDMA was found in Zantac and its generic equivalents at levels beyond what is considered safe.
Based on this research, the FDA recently announced a recall of Zantac along with all other medications using its active ingredient, Ranitidine. 
According to the U.S. Centers for Disease Control (CDC), NDMA has been linked to a variety of diseases, including severe liver disease, liver cancer, and lung cancer.  Millions of people used Zantac for years not knowing about the risks they were exposing themselves to, and some users are now suffering from cancer that may have been caused by the drug. 
Zantac's manufacturer, Sanofi, and other manufacturers of Ranitidine medications like Mylan Pharmaceuticals, Glenmark, and Northwind, had a responsibility to ensure that their customers wouldn't suffer injury from using their product, and they have failed to meet that responsibility. 
Zantac users who have been diagnosed with cancer after using the drug deserve compensation, and Morgan & Morgan wants to help them get it. If you or a loved one was diagnosed with cancer after using Zantac, give us a call today for a free consultation. You may be eligible for compensation. 
A Growing Danger  
The investigation into NDMA contamination of Ranitidine began in 2019. After Valisure, an independent lab, found some evidence of contamination, the FDA and the sellers of Zantac announced a voluntary recall. Zantac was taken off shelves in many places, and people were advised to stop using it until further notice. 
But as the evidence mounted, the FDA was forced to issue a full recall in April 2020. Researchers observed that as stock of Ranitidine sat in storage, the NDMA contamination increased. The longer it sat, and the hotter the temperature they were stored in, the worse the contamination got. 
The list of illnesses potentially associated with the consumption of NDMA-contaminated products includes:
Bladder
Breast
Colorectal/intestinal
Esophageal
Gastric
Kidney
Liver
Lung
Pancreatic
Prostate
At this time, we don't know how long this dangerous chemical has been contaminating a product that millions of people used every day to treat their heartburn symptoms. Nor do we know how many people have suffered severe health problems as a result. 
History Of Voluntary Recall 
The FDA mandatory recall of Zantac/Ranitidine is only the final step in a process that began in September 2019 with the voluntary recall by Sandoz Inc. and the Apotex Corporation of their Ranitidine products. Between then and the mandatory recall in April 2020, at least 16 brands voluntarily removed their Zantac/Ranitidine products from the shelves, including:
Sandoz Inc - Ranitidine Hydrochloride Capsules
Apotex Corporation - Ranitidine Tablets
American Health Packaging - Ranitidine Tablets
Mylan Pharmaceuticals Inc. - Nizatidine Capsules
Northwind - Ranitidine Tablets 150mg and 300mg
ani - Ranitidine Tablets 150mg and 300mg
Glenmark - Ranitidine Tablets 150mg and 300mg
Amneal - Ranitidine Tablets and Ranitidine Syrup
PrecisionDose - Ranitidine Oral Solution
GSMS Incorporated - Ranitidine HCl 150mg and 300mg Capsules
AHP - Ranitidine Liquid Unit Dose Cups
Aurobindo & DG Health - Ranitidine Tablets 
Novitium Pharma - Ranitidine Hydrochloride Capsules 
Lannett Company, Inc. - Ranitidine Syrup 
Dr. Reddy's - Ranitidine Tablets & Capsules
Sanofi - Zantac 150, Zantac 150 Cool Mint, Zantac 75 
Perrigo Company plc - Ranitidine tablets
Holding Them Accountable 
Zantac's manufacturers didn't do enough to keep their customers safe, and they need to be held accountable for their negligence and the damage they've caused. If you or a loved one was diagnosed with cancer after using Zantac, justice and compensation could be within reach. Call us today for a free consultation. You don't pay anything unless we win your case.
Morgan & Morgan is the largest personal injury law firm in the country, and our attorneys have recovered more than $9 billion for our clients to date. We have the resources to take every case as far as it needs to go, and we're ready to get started fighting for you.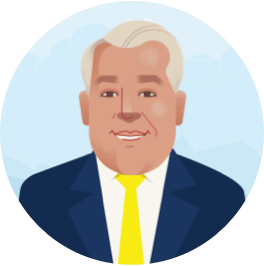 Find Out If You Are Eligible for a Zantac Lawsuit
Take our FREE quiz to see if you qualify for a case.
Begin Quiz
Zantac Cancer Lawsuit FAQs
Where to Find Information about Zantac Cancer Lawsuits

What Can I Recover From a Zantac Lawsuit?

Economic damages — including past and future medical bills, and lost earnings — as well as noneconomic damages for losses such as mental pain and suffering are potentially available from a Zantac lawsuit. The actual compensation a plaintiff is eligible to receive depends on the specific details of their case.

Pharmaceutical companies have virtually endless resources to spend on legal defense. To have the best chance at being fairly compensated, you should work with a law firm that has the experience and resources needed to stand up to Big Pharma. With more than 700 attorneys, Morgan & Morgan is one of the few firms in the country in a position to challenge Big Pharma in the courtroom.

How Do I Know if I Have a Case?

If you were diagnosed with cancer after using Zantac OTC or a generic equivalent, our attorneys may be able to help you. For a free legal consultation, call 877-378-3148 or submit a case review form. It costs nothing to get started, and we get paid only if your case is successful.

I Don't Think I Can Afford to Hire a Lawyer. What Should I do?

With Morgan & Morgan, there's no such thing as a person who can't afford to hire a lawyer. Our firm operates on the contingency-fee model, which means we only get paid if we win for you. No upfront fee, no being charged for any kind of costs or fees during the case. So no matter your financial situation, you can always afford top quality legal representation. 
Hear From Our Clients
We've helped over 300,000 families.
See what they have to say.
Our Personal Injury Lawyers
Have Over 28,000
5-Star
Reviews
They were caring and concerned about my case. They fought harder then I had intercepted. Communicated in many ways to make sure I understood. Thank you.
The staff was amazing, they treated me with the utmost respect and professionalism. Kept me informed every step of the way about my case. Always asked how I was doing and was prompt with responding to any of my questions or concerns. They are a great team!
Morgan and Morgan is truly the best law firm! PERIOD! You could consider yourself blessed when they take your case. Immediately, you can breathe. Anxiety goes from a 10 to 0! I needed them 3 TIMES! I wish I didn't have to hire an attorney but my family and I were blessed. We won every single time! Insurance companies truly know that they will take it to court! I got settlements for all 3 lawsuits. Never stepped a foot into a courtroom. Thank you so much Morgan & Morgan!
Todd E.
Homeowners Insurance
The entire Morgan & Morgan team, including my case manager Michelle Hill, have been a blessing! From the first phone call I made to them, they have been extremely compassionate, very helpful, and 100% professional. I would recommend Morgan & Morgan to anyone because THEY CARE!
See More
The Fee is FreeTM Only Pay If We Win.
Submit a Free Case Evaluation
You can find out if you qualify immediately.
Get a Call From Us
Our specialists will walk you through your case and collect all the right information to win your case.
Let Us Get to Work
Our specialized attorneys will handle every step of your case from start to finish. You don't pay until we win.
Call Us Now
See Our Nationwide Results
We've won over $13 Billion for our clients in cases of all types. Let us work hard for you.
$28,450,105
Medical Malpractice
$8,800,000
Premises Liability
$1,331,245
Social Security