Dangerous Drug Lawyers
If a drug you took had unforeseen side effects, you could be owed compensation.
Click Here to Call
Pay Nothing Unless You Win
Dangerous Drugs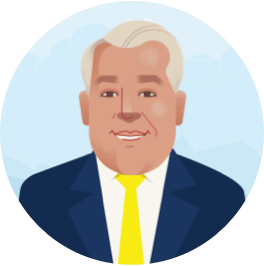 Find out if you are eligible for a lawsuit
Take our
free
quiz to see if you qualify for a case.
Begin quiz
Medicine is supposed to make people feel better, not worse. But sometimes the drugs we're prescribed come with side effects that the manufacturer didn't warn us about. Whether it's an addictive opioid or a drug linked to disease, an inadequately tested, poorly made, or improperly prescribed drug can cause serious damage. 
When that happens, those affected deserve compensation; those responsible need to be held accountable. That's where we can help. 
If you or a loved one has been harmed by a prescribed drug or other medication, call us for a free consultation. We may be able to help you fight for compensation.  
How Drugs Can Cause Harm  
Patients expect that the drugs they take — whether prescription or over-the-counter — are going to work, and that they won't face side effects that they weren't warned about. But sometimes drugs do cause unexpected harm. When they do, it's often due to a failure in one of these areas:
Testing and approval:

Drugs need to be extensively tested and studied before they can be approved by government agencies and hit the market. Any mistakes, oversights, or errors in this phase can mean that dangerous risks aren't discovered or go overlooked. 

Manufacturing and distribution:

Drug manufacturing must be done with the utmost care, precision, and quality control. If not, drugs can be imprecisely formulated, and that can lead to serious consequences. A lot of drug manufacturing today happens outside the U.S. in countries like India and China, where quality control can be harder to enforce. Drugs must also be properly stored and shipped; if not, dangerous impurities and contamination can occur. 

Prescriptions:

Even a properly tested and well-made drug can cause harm if prescribed to the wrong person. It is essential that manufacturers issue correct guidance on what patients are to be prescribed a given drug. 

Side effects:

Nearly every drug carries the risk of adverse side effects. These must be listed and explained clearly. If not, patients may run risks that they would not have accepted had they been informed beforehand. 
We've seen a wide variety of drugs potentially cause harm. The heartburn medication Zantac/Ranitidine, developed dangerous contamination as it sat in storage; the Interstitial Cystitis drug Elmiron causes serious vision damage, a fact that was missed in the testing and approval stage. 
Holding Them Accountable
If a drug does cause harm due to manufacturer/seller error or negligence, the victims deserve compensation. Usually, that's achieved through a lawsuit. If successful, the victim receives compensation for some or all of the harms they have suffered through either a negotiated settlement or a trial verdict.
In these cases, victims can expect to receive compensation for some or all of the following: 
Medical expenses

Lost wages 

Reduced quality of life 

Pain and suffering 
It may seem intimidating to go up against massive pharmaceutical companies, but with the right legal team on your side, justice can be within reach. 
We Can Help
Over the past 30 years, Morgan & Morgan has recovered more than $9 billion for our clients. We are the nation's largest plaintiffs law firm, and we have what it takes to go up against massive drug and insurance companies and win. Every one of our more than 700 attorneys is ready to go to trial for you if that's what it takes. 
The best part? You don't have to pay a dime unless we win. So no matter your financial situation, you can afford to fight for the justice and compensation you deserve. 
So don't wait. Call today for a 100% free consultation, and let us get started fighting for you.  
Client Testimonial Videos
Lawrence F.
Homeowners Insurance
Patti P.
Premises Liability
Chandler Parsons
Auto Accident
Todd E.
Homeowners Insurance
Monty W.
Workers' Compensation
Lloyd T.
Workers' Compensation
Jazzmine A.
Birth (Medical Malpractice)
Christine C.
Medical Malpractice
Betty H.
Hurricane Insurance