$15 Billion+ Won
•
800+ Lawyers Nationwide
•
The Fee is FreeTM, Only Pay If We Win
•
America's Largest Injury Law Firm
•
Protecting Families Since 1988
•
Carbon Monoxide Poisoning
The attorneys at Morgan & Morgan are actively investigating lawsuits on behalf of individuals who have been injured as a result of carbon monoxide poisoning.
Exposure to carbon monoxide can result in serious side effects, and for some patients, these injuries may be permanent. When carbon monoxide poisoning is caused by the negligence of another individual or entity — such as a building owner, employer, or product manufacturer — our attorneys may be able to hold these parties legally responsible for medical bills and other damages resulting from the exposure.
Are you experiencing unexplained symptoms you believe stem from carbon monoxide exposure? If so, our attorneys would like to hear from you. If your injuries are being caused by carbon monoxide poisoning, we can help determine whether you can file a personal injury lawsuit to recover compensation for your suffering. Find out more by contacting us today – free of charge.
Morgan & Morgan
If our attorneys believe you are suffering from carbon monoxide poisoning, we will launch a full investigation to determine how and why you were exposed to the gas.

We can identify any parties that may be liable for your injuries, such as a property owner, maintenance company or even a product manufacturer, and will work with leading diagnostic experts who can help link your injuries to carbon monoxide poisoning.

If we cannot reach a settlement agreement with the party liable for your injuries, our attorneys are not afraid to go to trial to get you the compensation you deserve.

What Can I Recover in a Carbon Monoxide Poisoning Lawsuit?

Those who believe they were injured from carbon monoxide poisoning may be able to collect compensation for the following:

Past and future medical bills
Physical impairments
Lost wages
Pain and suffering
Loss of quality of life

In addition, those who believe they lost a loved one to carbon monoxide poisoning may be able to file a wrongful death lawsuit to collect compensation for the following:

Funeral expenses
Loss of income
Loss of companionship

How Was I Exposed to Carbon Monoxide?

Individuals can be exposed to carbon monoxide anywhere a combustion engine is found since these types of engines use gas, oil, kerosene and charcoal as fuel – all of which produce carbon monoxide when they are burned. Although combustion engines typically produce small amounts of carbon monoxide, if combustion (oxidation) of the gas is incomplete, or there is a leak in the system, dangerous levels of the gas can be released.

Combustion engines are used in the following appliances:

Vehicles
Boats
Generators
Room heaters
Hot water heaters
Furnaces
Charcoal grills
Cooking ranges
Fireplaces
Wood-burning stoves
Boilers

Since these engines are often used to power common household appliances, individuals may be exposed to the gas in their homes, workplaces, and at hotels.

Many cases of carbon monoxide poisoning go undiagnosed. Often, doctors struggle in diagnosing carbon monoxide poisoning, as they are trying to identify a cause of brain damage in patients who have not fallen, been in a car accident, or experienced any other traumatic event. The early symptoms of carbon monoxide poisoning may also mimic those of the flu, and contrary to popular belief, exposure to the gas does not always cause a loss of consciousness. Patients who are suffering from carbon monoxide poisoning may experience confusion, speech and eyesight problems, and nausea, among other symptoms. Unfortunately, for some victims, their symptoms will not always resolve when they are removed from carbon monoxide exposure and they may be left with permanent neurological side effects.

Morgan & Morgan Wins $2.5 Million for Client in Carbon Monoxide Poisoning Settlement

The attorneys at Morgan & Morgan have recovered millions on behalf of clients who were injured due to another's negligence, including those who suffered carbon monoxide poisoning. In 2013, the firm recovered a $2.5 million verdict on behalf of an interstate trucker who was exposed to carbon monoxide in the cab of his tractor-trailer.

Do you believe you suffered from carbon monoxide poisoning? Whether you were exposed to a carbon monoxide leak at your workplace, home, or a hotel, the attorneys at Morgan & Morgan have experience handling carbon monoxide poisoning cases and an and may be able to help you file a lawsuit to recover compensation for your losses.

For more information on your potential legal rights, as well as the other practice areas our attorneys cover, fill out our free case review form today.
Hear From Our Clients
We've helped over 300,000 families across the United States. See what they have to say.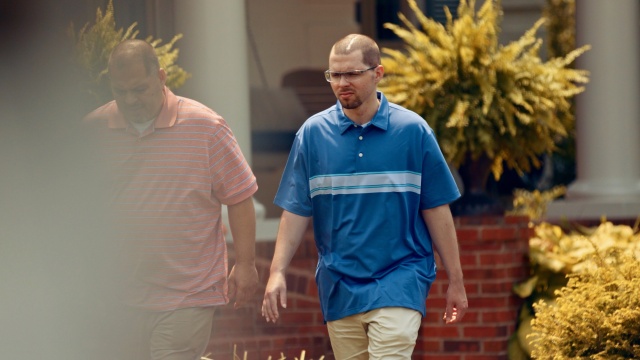 Our Personal Injury Lawyers
Have Over 55,000
5-Star
Reviews
They were caring and concerned about my case. They fought harder then I had intercepted. Communicated in many ways to make sure I understood. Thank you.
Georgia
Workers' Compensation
The staff was amazing, they treated me with the utmost respect and professionalism. Kept me informed every step of the way about my case. Always asked how I was doing and was prompt with responding to any of my questions or concerns. They are a great team!
Antonia
Premises Liability
Morgan and Morgan is truly the best law firm! PERIOD! You could consider yourself blessed when they take your case. Immediately, you can breathe. Anxiety goes from a 10 to 0! I needed them 3 TIMES! I wish I didn't have to hire an attorney but my family and I were blessed. We won every single time! Insurance companies truly know that they will take it to court! I got settlements for all 3 lawsuits. Never stepped a foot into a courtroom. Thank you so much Morgan & Morgan!
The entire Morgan & Morgan team, including my case manager Michelle Hill, have been a blessing! From the first phone call I made to them, they have been extremely compassionate, very helpful, and 100% professional. I would recommend Morgan & Morgan to anyone because THEY CARE!
Results may vary depending on your particular facts and legal circumstances.
See More
The Fee is FreeTM Only Pay If We Win.
Submit a Free Case Evaluation
You can find out if you qualify immediately.
Get a Call From Us
Our specialists will walk you through your case and collect all the right information to win your case.
Let Us Get to Work
Our specialized attorneys will handle every step of your case from start to finish. You don't pay until we win.
Call Us Now
See Our Nationwide Results
We've won over $15 Billion for our clients in cases of all types. Let us work hard for you.
$28,450,105
Medical Malpractice
$8,800,000
Premises Liability
$1,331,245
Social Security
Results may vary depending on your particular facts and legal circumstances.
Last updated on
Jun 05, 2023