$15 Billion+ Won
•
800+ Lawyers Nationwide
•
The Fee is FreeTM, Only Pay If We Win
•
America's Largest Injury Law Firm
•
Protecting Families Since 1988
•
Property Insurance Claim Lawyers
Damage to your home from storms, fire, accidents, or other disasters can place a heavy financial burden on a homeowner. Because of this, homeowners insurance is a must-have. However, insurance companies are in business for profit, which means they are going to try to find a reason to deny a claim or give you a lowball repair estimate. If you received a denial or lowball estimate, fill out this form for a free case evaluation to learn how our property insurance attorneys can help you.
Morgan & Morgan
How Insurance Companies Deny Claims

Before you make a claim, review your homeowners insurance policy to make sure the type of claim you have is covered. In some cases, an insurance company will deny the claim, stating that it is not covered. One of the common areas of focus is roof damage. If the roof was damaged by hail or wind, an insurance company might tell you that it happened because of wear and tear, which is not covered under most policies. Our property insurance attorneys will investigate your claim and help you appeal the insurance company's decision, whether it was a lowball offer or an outright denial.

If an insurance company avoids paying a legitimate claim, it made a denial in bad faith. If this is the case, you may be able to sue the company for breach of contract. In some states, you may even be able to sue the bad-faith insurance denial as a tort. If you can sue in that manner, you may also be able to recover punitive damages, other enhanced penalties, and attorney's fees and costs.

Appealing the Insurance Company's Decision

efore appealing the insurance company's decision, we will review your policy to ensure that the claim you made should be covered and if the claim was made inside the insurance coverage period. We will also ensure that you didn't inadvertently fail to meet a condition of the coverage.

Before you contact our office, take extensive pictures of the damage. They could help with your appeal. Pictures should be taken at every angle, from a distance as well as close-up. Also, take pictures at different times of the day, as the lighting from the sun changes how things look in photographs.

Requesting an independent appraisal of the damages may be necessary. Many insurance policies allow for an independent review for a second opinion. Finally, show that you are a responsible homeowner who took every possible precaution to prevent the damage from happening, especially if the insurance company insinuates or tells you that the damage was due to your own negligence. This type of proof may include receipts for fire extinguishers, smoke detectors, and security systems, as well as proof that your property was up to code.

Contact a Property Insurance Claim Lawyer

If your property insurance company denied a legitimate claim or gave you a lowball offer, contact our property insurance attorneys at Morgan & Morgan for assistance. When it comes to insurance companies, size matters. With more than 800 lawyers and attorneys nationwide, we have the resources to fight even the biggest insurance companies. At Morgan & Morgan, we treat every case personally and every client like family, ensuring you get the best service possible. Discover what we can do for you — schedule a free case evaluation today.
Hear From Our Clients
We've helped over 300,000 families across the United States. See what they have to say.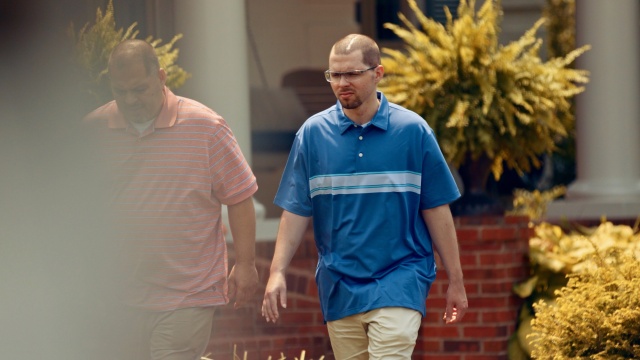 Our Personal Injury Lawyers
Have Over 55,000
5-Star
Reviews
They were caring and concerned about my case. They fought harder then I had intercepted. Communicated in many ways to make sure I understood. Thank you.
Georgia
Workers' Compensation
The staff was amazing, they treated me with the utmost respect and professionalism. Kept me informed every step of the way about my case. Always asked how I was doing and was prompt with responding to any of my questions or concerns. They are a great team!
Antonia
Premises Liability
Morgan and Morgan is truly the best law firm! PERIOD! You could consider yourself blessed when they take your case. Immediately, you can breathe. Anxiety goes from a 10 to 0! I needed them 3 TIMES! I wish I didn't have to hire an attorney but my family and I were blessed. We won every single time! Insurance companies truly know that they will take it to court! I got settlements for all 3 lawsuits. Never stepped a foot into a courtroom. Thank you so much Morgan & Morgan!
The entire Morgan & Morgan team, including my case manager Michelle Hill, have been a blessing! From the first phone call I made to them, they have been extremely compassionate, very helpful, and 100% professional. I would recommend Morgan & Morgan to anyone because THEY CARE!
Results may vary depending on your particular facts and legal circumstances.
See More
The Fee is FreeTM Only Pay If We Win.
Submit a Free Case Evaluation
You can find out if you qualify immediately.
Get a Call From Us
Our specialists will walk you through your case and collect all the right information to win your case.
Let Us Get to Work
Our specialized attorneys will handle every step of your case from start to finish. You don't pay until we win.
Call Us Now
See Our Nationwide Results
We've won over $15 Billion for our clients in cases of all types. Let us work hard for you.
$28,450,105
Medical Malpractice
$8,800,000
Premises Liability
$1,331,245
Social Security
Results may vary depending on your particular facts and legal circumstances.
Last updated on
Jun 08, 2023