$15 Billion+ Won
•
800+ Lawyers Nationwide
•
The Fee is FreeTM, Only Pay If We Win
•
America's Largest Injury Law Firm
•
Protecting Families Since 1988
•
Bad Faith Insurance Claim
An insurance company has violated the implied covenant of good faith and fair dealing if it did not act fairly and honestly toward its policyholder in response to a claim.
In many cases, policyholders believe they have a bad faith claim against their insurer if a claim is denied; however, this is a common misconception. If a claim is believed to have been wrongfully denied, a breach of contract case should be alleged and proven first.
Your insurance dispute attorney, while pursuing your claim, will determine whether a viable claim for bad faith exists. If a viable claim exists, your insurance dispute attorney will take the procedural steps necessary to assist you in your future bad faith claim, if after being given an opportunity to do what is right, your insurer refuses to resolve your claim in your favor.
In other cases, bad faith claims are handled by our personal injury attorneys, not the attorneys in our insurance dispute department. It is important to contact our office to determine which type of claim best fits your situation.
Below are instances in which you might consider filing a bad faith claim or unfair claims handling case.
Life, Disability, and Accidental Death & Dismemberment (AD&D)
Disability Insurance Unfortunately, many insurance companies place profits over people, especially in times when you are most vulnerable, such as if you become disabled. Our attorneys have extensive experience working with people facing disability who have been denied or lowballed by their insurance companies.
We have succeeded in recovering the disability compensation to which our clients were entitled.
Employee Retirement Income Security Act (ERISA) Claims If your life or disability insurance is offered through your employer, it will most likely fall under ERISA. However, if your life or disability insurance is through your employer, but you work for federal, state, county, municipal, or a school board, it will not be under ERISA. If you have been denied insurance benefits through your employer, it is very important that you contact our attorneys as soon as possible, as ERISA claims often have very short time periods in which to challenge the insurance company's denial of your claim.
If you do not challenge their decision, it becomes final, and the information that you present to the Court to challenge their decision could be limited to the documents in the possession of the insurance company because, unlike other claims, you are not entitled to a jury trial.
Our attorneys have extensive experience working with insureds who have been denied or lowballed by their employer regarding their life and accidental death and dismemberment claims. We have succeeded in recovering insurance benefits to which our clients were entitled under ERISA. Our firm has the resources to hire experts to review your claim and to provide opinions to your ERISA insurer so that you can get the full and fair review of your claim that you deserve.
Personal Injury Protection Personal injury protection, or PIP, is a type of insurance coverage that covers some medical expenses, lost wages, and more, after an accident, regardless of fault. PIP coverage is mandatory for vehicle owners in certain states, with the minimum amount of PIP coverage required varying by state law.
In some states, PIP program benefits are only available for those who receive medical treatment within two weeks of their accident, so it is essential for car accident victims to visit their doctor immediately in order to avoid ineligibility.
However, despite following PIP benefit procedure, some car accident victims still face great difficulties recovering the full PIP benefits to which they are entitled. A car accident attorney can help victims, who have had their PIP claims improperly reduced by their insurance company, take legal action through a PIP lawsuit. Your attorney will review your PIP benefits and determine the best way to demand full payment from the insurance companies.
If you have been injured in a car accident and are still waiting for your full PIP benefits payout, fill out our free, no-risk case evaluation form today.
Healthcare providers, such as hospitals and emergency physicians, also experience difficulties with getting their full PIP benefit payment. An insurance company's tactic often involves reducing the medical bill, stating the provider has overcharged the patient. An attorney can help medical providers get the full amount they are owed from PIP claims by auditing the insurance company.
At no cost to medical providers, we can audit insurance records to pinpoint any discrepancies in payment. If you were denied payment or underpaid, we can help you get your money back. Contact us today.
Auto Insurance Property Damage Coverage
At Morgan & Morgan Insurance Recovery Group, our attorneys understand that, in some instances, automobile accident claims are either denied by the insurance company or settled for significantly less than the case is worth. When a car accident occurs and a claim is denied, it can place a serious financial burden on the policyholder. For these individuals, it is important to understand the coverage available under their policies and to obtain the assistance of an attorney who can help dispute the insurance company's actions.
At Morgan & Morgan Insurance Recovery Group, our car insurance claim dispute attorneys have extensive experience handling car insurance claim disputes and recovering the compensation to which our clients are legally entitled.
If you submitted a claim to your auto insurance company and were denied payment, or offered a settlement that is unreasonably low, please fill out our case review form today. An auto insurance dispute attorney will review your claim, at no cost or obligation to you, and determine whether you have a valid claim dispute against your insurer.
Do I Have the Right Coverage to File a Legitimate Claim?
Understanding the coverage available under your policy can help simplify the claims process. Automobile insurance policies can include six different types of coverage, including:
Bodily Injury Liability: Applicable to injuries sustained to someone else at your fault.
Medical Payments/Personal Injury Protection: Applicable to treatment of injuries of the driver and passenger in your own vehicle.
Property Damage Liability: Covering damage inflicted on another's property.
Collision: Covering damage to your car from an accident with another car.
Comprehensive: Covering losses due to causes other than collision.
Uninsured Motorist Coverage: applicable when you are hit by an uninsured or hit-and-run driver.
Why Was My Claim Refused and What Can I Do?
If your claim was denied, it is important to understand that insurance companies are for-profit businesses which can manipulate the facts of your claim or search for loopholes in your contract to avoid payment.
Our attorneys have handled claims on behalf of policyholders who were told that they were not entitled to compensation for injuries or property damage because their losses were not as substantial as reported. In other cases, we have witnessed insurers incorrectly assign fault to our clients to avoid payment and to increase premiums. Companies acting in bad faith or handling claims unfairly are most likely to deny your claims without justification.
If you believe your insurance company has handled your claim unfairly, contact a car insurance dispute attorney to review your case. Our attorneys have extensive experience handling insurance dispute cases and are well-equipped to handle the tactics used by insurance companies to avoid honoring valid claims. The attorneys at Morgan & Morgan Insurance Recovery Group can examine your policy and help ensure you receive fair payment for your claim.
Life and Accidental Death Insurance Attorneys
Many people purchase life insurance policies as a way to protect their families in the event that they die unexpectedly, either as a result of unforeseen natural causes, or as the result of an accident. Insurance companies, who are motivated by profit sometimes choose profits over people, and elect to interpret and manipulate the language in their policies to minimize or deny valid claims life and accident insurance claims.
In many cases, the insurance company will look back to the insurance application to determine whether the insured provided any information that was false regarding their medical history, even though many people are unaware of the health conditions that they about which the insurance company is inquiring.
Additionally, many of the questions that the insurance company asks the insured when they apply for the policy are so generalized that the insured may not realize what they are actually being asked. Under most life insurance policies, the insurance company cannot contest the information that you provided them when you applied for the policy after the policy has been in effect for two years.
The insurance company does not have the final say as to whether the life or accident insurance claims should be paid. Rather, a judge and/or jury makes the final decision on whether the claim should be paid under the terms of the policy.
Our attorneys have extensive experience handling these insurance dispute cases and are well-equipped to handle the tactics used by insurance companies to avoid honoring valid life and disability insurance claims. If you are the beneficiary under a policy of Life or Accidental Death insurance policy, the attorneys at Morgan & Morgan Insurance Recovery Group can examine your policy and help ensure you receive fair payment for your claim.
If you believe that you are being treated unfairly by your insurance company, please do not hesitate to contact us today to see if an experienced insurance dispute attorney at Morgan & Morgan Insurance Recovery Group can help. Get in touch by filling out our free, no-obligation case review form.
Hear From Our Clients
We've helped over 300,000 families across the United States. See what they have to say.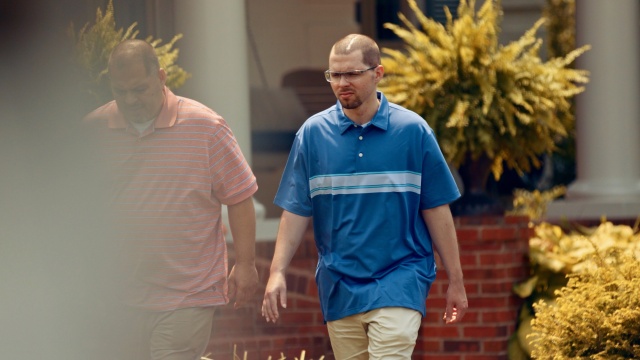 Our Personal Injury Lawyers
Have Over 55,000
5-Star
Reviews
They were caring and concerned about my case. They fought harder then I had intercepted. Communicated in many ways to make sure I understood. Thank you.
Georgia
Workers' Compensation
The staff was amazing, they treated me with the utmost respect and professionalism. Kept me informed every step of the way about my case. Always asked how I was doing and was prompt with responding to any of my questions or concerns. They are a great team!
Antonia
Premises Liability
Morgan and Morgan is truly the best law firm! PERIOD! You could consider yourself blessed when they take your case. Immediately, you can breathe. Anxiety goes from a 10 to 0! I needed them 3 TIMES! I wish I didn't have to hire an attorney but my family and I were blessed. We won every single time! Insurance companies truly know that they will take it to court! I got settlements for all 3 lawsuits. Never stepped a foot into a courtroom. Thank you so much Morgan & Morgan!
The entire Morgan & Morgan team, including my case manager Michelle Hill, have been a blessing! From the first phone call I made to them, they have been extremely compassionate, very helpful, and 100% professional. I would recommend Morgan & Morgan to anyone because THEY CARE!
Results may vary depending on your particular facts and legal circumstances.
See More
The Fee is FreeTM Only Pay If We Win.
Submit a Free Case Evaluation
You can find out if you qualify immediately.
Get a Call From Us
Our specialists will walk you through your case and collect all the right information to win your case.
Let Us Get to Work
Our specialized attorneys will handle every step of your case from start to finish. You don't pay until we win.
Call Us Now
See Our Nationwide Results
We've won over $15 Billion for our clients in cases of all types. Let us work hard for you.
$28,450,105
Medical Malpractice
$8,800,000
Premises Liability
$1,331,245
Social Security
Results may vary depending on your particular facts and legal circumstances.
Last updated on
Jun 08, 2023