Where Can I Find the Best Ski Accident Lawyers in Utah?
The Fee Is Free™. Only pay if we win.
America's Largest Injury Law Firm
Protecting Families Since 1988
$15 Billion+ Won
800+ Lawyers Nationwide
Free Case Evaluation
Tell us about your situation so we can get started fighting for you. We tailor each case to meet our clients' needs.
Results may vary depending on your particular facts and legal circumstances.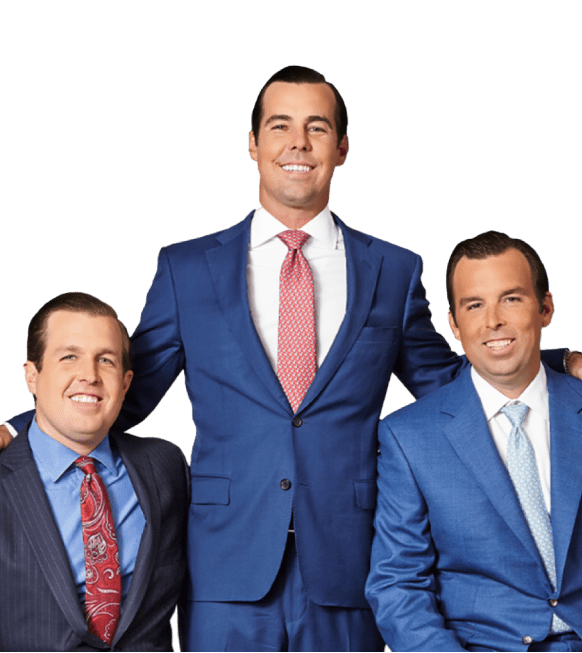 Best Ski Accident Lawyers in Utah
The skiing in Utah is legendary, and Utah certainly lives up to its slogan of having The Greatest Snow on Earth. Indeed, it's one of the snowiest places on the planet, with an average of 551 inches of snow falling every year. Even the quality of the snow is unsurpassed as climate conditions keep it light and fluffy, just right for fans of powder skiing. Recreational skiing brings nature and motion together in one unsurpassable activity, which is why it's such a popular sport.
However, skiing and snowboarding are an activity that comes with inherent dangers, as an impact from another speeding skier or a drop from a ski lift can cause serious injuries to the body. In fact, most avid skiers have been injured at least a few times because it's a rough sport, and part of the fun of being an experienced skier is pushing the limits. Yet, when you're injured by the carelessness of another person or the negligence of a ski area operator, an otherwise thrilling day on the slopes turns into a nightmare.
When you plan a ski trip, it takes time, money, and effort and nobody expects to end their vacation with a visit to the hospital. When you find yourself in this situation and your injuries were no fault of your own, you should put your trust in our experienced Utah ski accident lawyers. At Morgan & Morgan, we've been helping clients for over 30-years. Whether your accident was the result of another skier or snowboarder, a negligent ski lift operator, or a careless ski area operator, we're ready to evaluate your claim. Our consultation is free, and we don't accept payment until we've either negotiated a favorable settlement or won a verdict in court.
Scroll down for more
Recent verdicts & settlements
How it works
It's easy to get started.
The Fee Is Free™. Only pay if we win.
Results may vary depending on your particular facts and legal circumstances.
Step 1

Submit
your claim

With a free case evaluation, submitting your case is easy with Morgan & Morgan.

Step 2

We take
action

Our dedicated team gets to work investigating your claim.

Step 3

We fight
for you

If we take on the case, our team fights to get you the results you deserve.
---
Client success
stories that inspire and drive change
Explore over 55,000 5-star reviews and 800 client testimonials to discover why people trust Morgan & Morgan.
Results may vary depending on your particular facts and legal circumstances.
FAQ
Get answers to commonly asked questions about our legal services and learn how we may assist you with your case.
Morgan & Morgan
Why would I need to contact Utah ski accident lawyers?

Many serious skiing accidents cause grave harm. One of the most common injuries caused by a high-speed collision is cranial injuries ranging from concussions to traumatic brain injuries (TBI). Even a moderate TBI can have long-lasting or permanent effects forcing the injured person to adjust to a whole new reality. They may have difficulty doing mental tasks that we take for granted, like ordering at a restaurant or counting out the correct change at the corner store. TBI's can impact motor function as well, like walking, talking, and even buttoning a shirt.

Spinal injuries are another common skiing injury. A spinal injury can cause permanent changes in sensation and strength below the site of the injury, including paralysis. Broken bones are another frequent injury that may cause extreme pain and loss of functionality depending on the severity of the trauma. Some breaks even require surgery to reset the bone or insert metal rods. Sprains, fractured wrists, and shoulder dislocations are all common in skiing accidents. And while the latter seems minor to a TBI or spinal injury, they are still painful and can impact your ability to enjoy life and make a living. 

In the state of Utah, there is a Safe Skier Act which is legislation protecting Utah ski area operators from liability when a skier is injured due to the inherent risks of skiing. Inherent risks are generally defined as changing weather conditions, hazardous terrain, crashes with other skiers, skiers attempting to ski beyond their ability, and poor snow quality (slush or hard-packed ice.) 

The purpose of the Utah Skier Safety Act was to clarify previously ambiguous ski injury liability as it relates to ski area operators. With this act in place, they can now purchase liability insurance at a reasonable rate. However, the act does not protect ski area operators from injuries caused due to their own negligence. Navigating the subtle nuances of this law and proving negligence is something our personal injury lawyers can do for you.

What are Utah ski area operators' responsibilities to patrons?

Along with the general duty of care all businesses owe to their patrons, the Utah Skier Safety Act requires that all ski area operators have posted trail boards at one or more prominent points that include information on the dangers of skiing and the limitations of liability of ski area operators. 

After May 12, 2020, any legal action limits the amount of award for noneconomic losses to $1,000,000. Noneconomic damages are compensation for things like pain and suffering, emotional distress, and loss of enjoyment of life. However, these limitations do not apply to awards of punitive damages or for a wrongful death action. 

Although the doctrine of "inherent dangers of skiing" is fairly broad, it may be possible to bring a lawsuit if you were injured due to something that is not an inherent danger but a man-made danger. For example, an unmarked trench that is being excavated by ski area personnel would not be an inherent danger. Another example would be a ski area employee colliding with a skier while on a snowmobile. 

Furthermore, a ski area operator may be liable for improperly maintained trails, violating state-mandated minimum safety standards, and creating dangerous conditions due to the lack of caution or hazard signs. All the aspects of your accident would need to be examined by one of our ski accident attorneys to determine if there is a pathway to gaining compensation.

What if my injuries are due to defective ski equipment?

While not a leading cause of skiing injuries, sometimes a defective product can cause an accident or make injuries worse if they don't protect as advertised. Skis may have a design defect, or a helmet may have a manufacturing defect that causes the helmet strap to spring loose on collision. In cases like these, the manufacturer may be held liable under defective product laws. Product defects fall into three different categories:

Warning label defects: Warning labels defects are when the product does not feature adequate warning labels or information upon purchase. If a user doesn't understand the potential for injury while using a product, the manufacturer could be held liable.

Design defects: Design defects are rooted in the early stages of product creation. For example, a ski designer makes an error in judgment, and the skis are manufactured to have weak heel bindings that release unexpectedly. In that case, the manufacturer could be on the hook for your injuries.

Manufacturing defects: A manufacturing defect can occur at the assembly stage of ski equipment. For instance, a critical component of the equipment is forgotten during the assembly stage, like a stabilizing screw or shock-absorbing materials. Manufacturing errors can lead to liability.

If you feel like your ski equipment may have had a hand in your injuries, legal remedies are available.

What if I was hurt on a ski lift?

Ski lifts and sky trams are an essential part of skiing, and most operate flawlessly and harmlessly. However, some catastrophic accidents have occurred due to cables snapping and brake failure. Other causes of ski lift injuries happen when ski lift operators misgauge the ability of skiers to enter and exit. Other injuries can occur if safety bars don't close properly, pylons collapse, or ascending chairs roll back and hit people in the chairs behind them. These types of injuries are almost always caused by a product defect, poor maintenance, or inattention by ski area operator employees, leading to liability.

Can you sue another skier for a skiing accident they caused?

By far, most skiing accidents are caused by other skiers or snowboarders. These kinds of accidents can lead to serious injuries, especially when a collision occurs at high speeds. When it comes to suing another skier for your injuries, fault has to be determined to prove negligence. Utah uses comparative negligence in the law, which means your possible compensation can be diminished based upon how responsible you were in the collision. If it's determined that you are more than 50% responsible for the accident, you can not expect any recovery from your losses. 

In Utah negligence cases, several elements must be proven to succeed. These are as follows:

Duty: The other party owes you a duty of care which boils down to the fact that we all have a duty of care to not cause harm to others through our actions or inactions. 

Breach of duty: The other party failed to act as a reasonable person would under similar circumstances.

Causation: Their actions caused you to become injured.

Damages: You suffered economic and noneconomic damages like medical bills, lost wages, and emotional distress.

Proving negligence in a skiing accident case could start with the Skier Responsibility Code, which are guidelines put forth by the ski industry and are typically posted all over skiing areas. The guidelines are simple and present tips on how to ski safely, such as:

Always stay in control, and be able to stop or avoid other people or objects
People ahead of you have the right of way. It is your responsibility to avoid them
You must not stop where you obstruct a trail or are not visible from above
Whenever starting downhill or merging into a trail, look uphill and yield to others

Not every skiing accident caused by another person is considered negligent. For example, two novice skiers colliding while cautiously practicing on a beginner's trail would not be considered negligent, even if you suffered an injury because of it.

The insurance coverage of the at-fault party will have an impact on your ability to collect compensation. For example, if the person doesn't carry either homeowners insurance or renter's insurance, you may have trouble collecting because car insurance doesn't cover skiing accidents. It also may be that the other party doesn't have sufficient assets to go after. However, this is something a ski accident lawyer can determine.

What kind of compensation can I get for a skiing accident?

In every personal injury case, the amount of compensation will depend on the damages you've suffered, insurance policy limitations, and if the defendant has any assets. Most claims will include payment for medical bills, lost wages, and compensation for any pain and suffering. Suppose the at-fault party acted in a manner that is considered extremely reckless. In that case, you might even get punitive damages which are awarded by juries and can sometimes be staggering sums. However, punitive damage awards are rare. 

Why choose Morgan & Morgan Law Firm for your skiing accident?

It's essential to hire Utah ski accident lawyers who are familiar with the ins and outs of the ski industry. At Morgan & Morgan, we've become familiar with ski resorts and ski lift operators' common mistakes that violate laws. You need someone who will protect your rights fully and fight for the full value of your claim, not settle for less because it's easier. 

Morgan & Morgan lawyers are fighters, and we've made quite a reputation for ourselves both with our clients and the insurance companies. Since we're not afraid of a courtroom, insurance companies are fearful of us because our typical verdicts are often 20 times more than pre-trial offers. 

The sooner you contact us, the sooner we can start working on your behalf to collect and preserve evidence, interview witnesses, and reconstruct the collision. You will have no out-of-pocket costs for our legal help because we only collect when you do. Contact us today for your free, no-risk case evaluation!
Scroll down for more
Load More