Shortened/display title
Utah Personal Injury Attorneys
$15 Billion+ Won

•

800+ Lawyers Nationwide

•

The Fee is FreeTM, Only Pay If We Win

•

America's Largest Injury Law Firm

•

Protecting Families Since 1988

•
Local Personal Injury Lawyers Who Care
Murphy's Law is rampant on American roads and highways. "Anything that can go wrong, will go wrong" describes the epidemic called auto accidents. With its staggering beauty, Utah is one of the hottest tourist attractions in the United States. Tourists throughout the country flock to Utah for breathtaking attractions inside of Zion National Park and Bryce Canyon National Park. Crowded roads and highways in the Beehive State translate into plenty of auto collisions.
Car accidents are not the only way you might find yourself at a hospital in Utah. Other types of personal injury claims, such as premises liability and medical malpractice, also play a part in taking up the dockets for civil lawsuits. If you suffered an injury in Utah, you should know your rights as a victim of an accident or worse, an incident that was caused by the negligence of another party.
An accident that caused you one or more injuries probably does not qualify you for monetary damages. However, it might make you eligible to receive compensation from an insurance company. Hiring a personal injury lawyer in Utah can help you build a strong enough case to prompt an insurance company to approve a compensation claim. During the free case evaluation with Morgan & Morgan, we will decide whether you should accept an insurance claim settlement or ask for more money.
When negligence enters the picture, you want to work with the best personal injury attorneys in Utah. At Morgan & Morgan, we have recovered more than $15 billion for clients since we started our law firm in 1988. We fight hard for your clients, but more importantly, we fight smart for them as well. Our only goal is to get you the compensation that you deserve, whether we negotiate a favorable settlement with the other party or take the other party to court to win a civil judgment.
Learning more about the team of experienced personal injury lawyers at Morgan & Morgan can help you receive just compensation for your injuries. Schedule a free case evaluation today.
Free Case Evaluation
Tell us about your situation so we can get started fighting for you. We tailor each case to meet our clients' needs.
The Fee is FreeTM Only Pay If We Win.
Submit a Free Case Evaluation
You can find out if you qualify immediately.
Get a Call From Us
Our specialists will walk you through your case and collect all the right information to win your case.
Let Us Get to Work
Our specialized attorneys will handle every step of your case from start to finish. You don't pay until we win.
Hear From Our Clients
We've helped over 300,000 families across the United States. See what they have to say.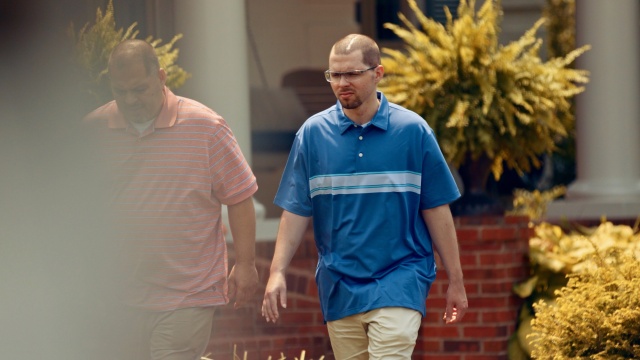 Our Personal Injury Lawyers
Have Over 55,000
5-Star
Reviews
They were caring and concerned about my case. They fought harder then I had intercepted. Communicated in many ways to make sure I understood. Thank you.
Georgia
Workers' Compensation
The staff was amazing, they treated me with the utmost respect and professionalism. Kept me informed every step of the way about my case. Always asked how I was doing and was prompt with responding to any of my questions or concerns. They are a great team!
Antonia
Premises Liability
Morgan and Morgan is truly the best law firm! PERIOD! You could consider yourself blessed when they take your case. Immediately, you can breathe. Anxiety goes from a 10 to 0! I needed them 3 TIMES! I wish I didn't have to hire an attorney but my family and I were blessed. We won every single time! Insurance companies truly know that they will take it to court! I got settlements for all 3 lawsuits. Never stepped a foot into a courtroom. Thank you so much Morgan & Morgan!
The entire Morgan & Morgan team, including my case manager Michelle Hill, have been a blessing! From the first phone call I made to them, they have been extremely compassionate, very helpful, and 100% professional. I would recommend Morgan & Morgan to anyone because THEY CARE!
Results may vary depending on your particular facts and legal circumstances.
See More
See Our Nationwide Results
We've won over $15 Billion for our clients in cases of all types. Let us work hard for you.
120,000,000
Car Accident
28,450,105
Medical Malpractice
820,000
Unpaid Overtime
91,000,000
Tobacco
3,140,804
Slip & Fall
8,800,000
Premises Liability
1,331,245
Social Security
1,800,000
Civil Rights
What Are the Most Common Types of Personal Injury Claims in Utah?
Personal injury law allows plaintiffs to file a civil lawsuit that gets them the compensation they deserve to pay for out-of-pocket expenses. The type of personal injury claim that you file is one of the factors involved in calculating what your claim should be worth.
Premise Liability
Premise liability represents a type of personal injury claim that compensates a plaintiff for suffering injuries that were caused by a dangerous or defective condition on the defendant's property. A common type of premise liability case involves construction sites. Let's say you walk by a construction site and an object falls on you from a platform. You have the right to file a lawsuit against the construction company for not exercising the duty of care it is supposed to exercise according to Utah's personal injury law.
Utah is home to several natural wonders that attract visitors from all over the world. The federal government runs a majority of the popular destinations. This means that if a visitor suffers an injury on government property, the federal government might be held liable for allowing a dangerous or defective condition to contribute to a visitor's injury. For example, if you grabbed onto a railing that broke free of its support, the federal government might be liable for allowing the dangerous condition to cause you harm.
If you suffered one or more injuries while on state or federal government property, contact a personal injury lawyer in Utah to review your case.
Auto Accidents
From minor traffic violations to driving under the influence of alcohol, a car collision can send you to the nearest hospital for emergency medical care. Life-threatening injuries such as severe brain trauma and a ruptured internal organ can run your medical bills into tens of thousands of dollars. On top of the bills piling up, you might miss a significant amount of time from work.
At Morgan & Morgan, we conduct thorough investigations into auto accident cases to determine liability. If we discover the other party committed one or more acts of negligence while operating a motor vehicle, we will not hesitate to initiate a civil lawsuit that seeks monetary damages.
Slip and Falls
You walk into a convenience store and head straight for the beverage station. Right before you reach the counter, you slip and fall on a slick floor. You do not see a "Wet Floor" sign, nor do you see anyone employed at the convenience store acting with a sense of urgency to see if you are okay.
Slip and fall accidents can produce lingering injuries that can take weeks to heal. The first reaction that we have when we start to fall is to stick one or both arms out to slow down our falling momentum. Unfortunately, our instincts can cause us to fracture a wrist or an arm. Fractured arms and wrists take a considerable amount of time to heal. Rehabilitation costs alone can put you in a financial hole.
If you were a victim of a slip and fall incident, speak with a personal injury lawyer in Utah to determine the best course of legal action.
What Are the Types of Monetary Damages for Personal Injury Cases?
Our goal at Morgan & Morgan is to recover every last cent of what you lost because of an injury that was caused by the neglect of another party.
Monetary damages fall under two categories: special and general compensatory damages.
Special Compensatory Damages
Also called economic damages, special compensatory damages help you recover financially after suffering from one or more injuries. Medical expenses represent the costliest type of special compensatory damages. Diagnostic tests, treatment regimens, physical therapy, assistive devices, and prescription drugs can rack up medical bills that exceed $10,000.
Property damage is another type of expense that special compensatory damages cover. Damage to your vehicle is a common type of property damage that deserves to be reimbursed. If you missed work because of your injuries, special compensatory damages can help you recover lost wages.
To improve your chances of getting compensated for economic losses, save every receipt to allow your attorney to determine an accurate valuation of special compensatory damages.
General Compensatory Damages
Non-economic damages fall under the category called general compensatory damages. As the most common type of general compensatory damages, pain and suffering does not come with a price tag. A personal injury lawyer in Utah reviews your claim to determine how much you should ask for when it comes to pain and suffering.
General compensatory damages often pay for mental anguish and emotional distress. This type of monetary damages is especially helpful if you suffer from Post-Traumatic Stress Disorder (PTSD).
What Is the Statute of Limitations for Filing a Personal Injury Claim in Utah?
You have to file a personal injury claim before the deadline in Utah expires. Utah grants plaintiffs four years to file a personal injury claim, which is two more years than what many other states grant plaintiffs. Despite the amount of time that you have to file a personal injury claim in Utah, you should file your claim as soon as possible after a personal injury incident.
If you fail to meet the four-year deadline established in Utah for filing a personal injury claim, the attorney representing the defendant will inform the court of your legal predicament. The outcome of failing to file a personal injury claim before the deadline is to have your claim dismissed.
If you believe a government agency should be held liable for negligence, you have one year from the date of the personal injury incident to file a lawsuit.
How Does Utah Determine Fault for Personal Injury Claims?
Like many states, Utah operates on the comparative fault model when determining which party is to blame for a personal injury incident. Let's say you win an $80,000 civil judgment, but the judge presiding over the case decides you should assume 40 percent of the blame. Instead of receiving $80,000, you receive 60 percent of the judgment that comes out to $48,000. If the court rules that you should bear 50 percent or more of the responsibility for causing a personal injury incident, you might not receive any compensation at all.
How Long Will My Case Take to Resolve?
Many types of personal injury cases are difficult to resolve. From collecting enough evidence to interviewing witnesses, the discovery phase of a personal injury lawsuit can take months to conclude. If the court docket in the jurisdiction where you live is full for months on end, you might have to wait more than a year to get your case heard by a civil court judge or jury.
One effective strategy that expedites the personal injury claim process is for your personal injury lawyer in Utah to negotiate a favorable settlement. A settlement helps you avoid a costly and time-consuming civil lawsuit. Costly does not mean paying legal fees; it means losing wages because you have to spend time in court.
Can I Afford a Personal Injury Attorney?
Perhaps the better question is: "Can you afford not to hire a personal injury attorney?"
Litigating a personal injury case is all about helping you receive monetary damages. Because of the potential for a lump sum payout, most personal injury lawyers operate on a contingency fee basis. This means your attorney gets paid when you receive just compensation for your injuries. You do not pay any upfront legal fees, which includes not having to pay to meet with an attorney from Morgan & Morgan for a free case evaluation.
Why Should I Hire a Personal Injury Lawyer in Utah?
You should not hire just any attorney; you should hire a personal injury lawyer from Morgan & Morgan to handle your case.
We will conduct a thorough investigation to determine if negligence caused your injuries. Our team of highly-rated personal injury attorneys helps you gather and collect evidence, as well as obtain a copy of the formal police report. You provide us with a list of witnesses, and we interview each one to build a stronger case. If negotiations fail to get you a resolution, we will prepare you for the civil trial.
Schedule a free case evaluation with a personal injury attorney at Morgan & Morgan.