The Fee Is Free™. Only pay if we win.
America's Largest Injury Law Firm
Protecting Families Since 1988
$15 Billion+ Won
800+ Lawyers Nationwide
Free Case Evaluation
Tell us about your situation so we can get started fighting for you. We tailor each case to meet our clients' needs.
Results may vary depending on your particular facts and legal circumstances.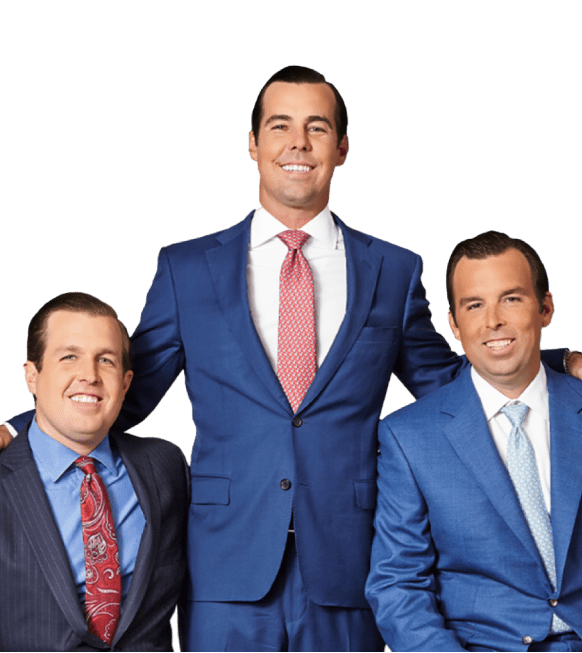 Best Nursing Home Abuse Lawyer in Covington
When you take your loved one to a nursing home in Covington, you naturally hope that they will be well taken care of by the parties responsible for their well-being. Unfortunately, that's not always the case. Numerous instances of nursing home abuse are reported every day—abuse that was committed by the very hands that were sworn to protect a family's loved one. There are unfortunate times when you may need to speak to the best nursing home abuse lawyer in Covington. 
The fact that you are even considering getting a nursing abuse attorney is a huge step in the right direction. However, the greatest problem is finding the best in the industry. You don't need a general personal injury attorney, nor do you need someone who won't handle your case with the seriousness it deserves. Instead, you need an attorney with an immense understanding of nursing home laws in Covington and also throughout the entire state of Kentucky. 
This, coupled with your lawyer's understanding of personal injury law, is the perfect combination for a successful nursing home abuse lawsuit. But, unfortunately, not every personal injury attorney or law firm in Covington can produce such an attorney. Only a few can, and Morgan & Morgan is the best of all available options. 
More on that later. For now, let's take a look at different instances of nursing home abuse. 
What Qualifies as Nursing Home Abuse?
Nursing home abuse occurs in different ways, and it's always advisable to consult an experienced nursing home abuse attorney even if you're not sure if your particular situation or that of your loved one qualifies as abuse. Given their experience in this field, an elderly home abuse attorney can evaluate your case and advise you on the best way forward. 
Don't be afraid to speak if you or your loved one suffers injuries due to someone else's negligence at a nursing home. Not speaking up enables the perpetrators to keep on with their negligence, which in turn puts many other residents in equal or worse danger. 
Here are some common examples of nursing home abuse in Covington, KY.
Assault and Battery
Statistics show that physical abuse, which comprises assault and battery, is one of the most common incidents of nursing home abuse in the US. This form of abuse amounts to at least 27.4% of all nursing home abuse complaints filed with the National Center for Victims of Crime.  
Rape and Sexual Assault
A nursing home should be a safe place for you or your loved one, but unfortunately, that's not always the case in certain situations. A 2017 report conducted by the World Health Organization concluded that at least 0.7% of nursing home staff members allegedly sexually abused residents. It's even more shocking to discover that at least 1.9% of nursing home residents or guardians reported sexual abuse. 
Another study also concluded that female residents, especially those with dementia and other mental conditions, were at higher risk of sexual abuse in nursing homes. The CDC reports that 1 in 5 women have either been raped or been victims of attempted rape, compared to 1 out of 38 men. 
Regardless of gender, cases of sexual assault should never go unpunished. When you or your loved one chooses to move into a nursing home, you expect to be protected and taken care of with respect and dignity. 
Unreasonable Physical Restraint or Seclusion
The Kentucky Nursing Home Residents' Bill of Rights prohibits physical restraint and seclusion in nursing homes. It states that all residents shall be 'free from chemical and physical restraints.'
At the federal level, the Nursing Home Reform Act of 1987 forbids nursing home staff members from physically or chemically restraining residents as a form of discipline or for the staff members' convenience. 
The only time it may be necessary to restrain a resident physically is if their actions endanger themselves or other residents. First, however, a physician must write an order detailing why, when, and how long physical restraint should be effected. 
Unfortunately, despite such clear laws, some nursing homes restrain residents for unapproved reasons. If that's what you or your loved one is going through, you need to contact a Morgan & Morgan nursing home abuse attorney right away.
Deprivation of Basic Supplies 
Deprivation of basic supplies such as food and water at a nursing home amounts to abuse and neglect. You can file a lawsuit against the party responsible if you or your loved one experiences this kind of abuse and neglect at a nursing home in Covington.
What Are Some Common Signs of Abuse and Neglect at a Nursing Home?
As mentioned before, nursing home abuse and neglect come in different forms. However, here are some common signs to watch out for. 
Malnutrition
This could be a case of deprivation of essential supplies like food and water. On the other hand, it could also be caused by various physical and mental conditions deriving from abuse and neglect. 
Unusual Behavioral Changes
Abuse can significantly change how people act, especially in public. For example, if your loved one reacts differently to being touched, it could be a sign of physical or even sexual abuse. 
Isolation
Individuals who've suffered from nursing home abuse are often afraid of going through the same experience all over again. As a result, they develop trust issues and tend to isolate themselves from the public. 
Physical Injuries
Nursing home injuries should be reported to the resident's nurse or case manager. Failure to report such injuries is a common sign of abuse. This is because the abuser always hopes that such injuries will go undetected, knowing that reporting them would most likely trigger an investigation. 
Infections
Like injuries, infections can be a sign of abuse. However, it can also be a sign of neglect in some cases, i.e., if staff members fail to report the infection to the resident's nurse.
Bedsores
Bedsores usually occur as a result of neglect. Staff members may be required to conduct routine checks on their residents even at night to prevent incidents of bedsores. This is usually listed in the particular resident's care plan. Failure to implement the actions stated in the care plan amounts to neglect, which is punishable under Kentucky laws. 
Other common signs of abuse and neglect at nursing homes include: 
heavy medication or sedation;
broken bones and fractured hip;
unsanitary conditions;
sudden behavioral changes;
unwillingness to speak in the presence of staff members.
It's also important to note that abuse in nursing homes doesn't always have to be physical. For instance, financial and verbal abuse is common in many elderly homes. 
Common Nursing Home Lawsuits 
Physical and emotional abuse aren't the only examples of situations that may warrant a lawsuit against a nursing home. Let's look at additional examples of when it might be necessary to file a lawsuit against a nursing home in Covington.
Failure to Prove Adequate Training
Nursing homes are required to hire trained staff and provide additional training to meet the needs of their residents. So when residents get injured because of the staff's inadequate training, it may be necessary to file a lawsuit. 
Medication Errors
Nurse-delegated staff at nursing homes are required to provide medication to residents. However, like other medical practitioners and healthcare providers, nursing home staff responsible for medication administration must follow state and federal laws, including the resident's care plan, when administering medication. Failure to observe these laws could lead to severe consequences such as overdoses. 
Breach of Resident's Rights
Nursing home residents have rights and freedoms that must be respected at all times. For instance, The Kentucky Nursing Home Residents' Bill of Rights states different rights residents of nursing homes are entitled to. When such rights, such as privacy, are violated, speaking to an experienced attorney may be necessary. 
Third-Party Responsibility
When it comes to nursing home abuse, you can file a claim against the owners if another resident gets injured by the actions of the other. This is because nursing home owners must provide safety for all residents, including visitors. 
Understaffing
Understaffing is often one of the major causes of neglect in nursing homes. In an attempt to reduce operational costs, nursing home owners may hire fewer employees. However, this could lead to serious injuries or even death. 
Scroll down for more
Recent verdicts & settlements
How it works
It's easy to get started.
The Fee Is Free™. Only pay if we win.
Results may vary depending on your particular facts and legal circumstances.
Step 1

Submit
your claim

With a free case evaluation, submitting your case is easy with Morgan & Morgan.

Step 2

We take
action

Our dedicated team gets to work investigating your claim.

Step 3

We fight
for you

If we take on the case, our team fights to get you the results you deserve.
---
Client success
stories that inspire and drive change
Explore over 55,000 5-star reviews and 800 client testimonials to discover why people trust Morgan & Morgan.
Results may vary depending on your particular facts and legal circumstances.
FAQ
Get answers to commonly asked questions about our legal services and learn how we may assist you with your case.
Morgan & Morgan
Why Contact Morgan & Morgan for the Best Nursing Home Abuse Lawyer?

Nursing home abuse cases are not that easy to handle. Even if you suspect that your loved one has been abused at a nursing home, you need to prove to the defendant (or the jury) that the abuse indeed occurred. But that's not even enough; you also need to prove that the victim suffered injuries caused by the abuse. 

It may be necessary to involve expert witnesses to provide their testimonies in some cases. However, this process requires a lot of resources. If you work with an attorney or law firm that lacks enough resources, they may fail to hold the defendant responsible for the injuries you or your loved one has suffered from the abuse or negligence. 

But when you work with a personal injury law firm like Morgan & Morgan, you don't have to worry about such resources. We are the largest personal injury law firm in the United States. For this reason, we have unlimited resources to fight for you, and we'll do everything we can to help you obtain the compensation you deserve.

You also need to remember that because nursing homes are businesses like any other, their owners will have attorneys representing them. So if you hope to hold them accountable, but you don't have an experienced and aggressive team of attorneys on your side, it's nearly impossible to win such a case. 

Suppose you win the lawsuit; you may not receive the total compensation you're entitled to. But, on the other hand, having a Morgan & Morgan attorney representing you means you won't have to worry about complex calculations to determine the amount you're entitled to as compensation. 

We've won cases that our clients never thought were possible. At Morgan & Morgan, we have a solid history of winning up to 20 times more than the initial offer for different personal injury claims.

In cases where nursing homes are clearly guilty of abuse and neglect, they'll probably want to settle the whole issue out of court. They usually do this to avoid the expenses involved in fighting the case in court. 

However, one of the biggest challenges with out-of-court settlements is that you'll probably settle for a lesser compensation than you deserve if you don't have an experienced and aggressive attorney well-versed with Kentucky nursing home laws.

However, at Morgan & Morgan, that's not something you need to worry about. We have won over $15 billion in settlements for our clients, and that's because we don't settle for less. As a result, our attorneys don't get easily excited by any offer, especially if it's not in your best interest.

We understand our role as your legal representatives, and that's something we take very seriously. So even if it means going to court to fight for you or hiring expert witnesses to convince the jury, we'll do exactly that.  

And if you didn't know, many defendants and their attorneys wouldn't want to come up against Morgan & Morgan in court. They understand how resilient and aggressive we are when fighting for our client's rights.

We are not a personal injury law firm for the elites; we fight for ordinary residents of Covington, Kentucky, and other cities across the US, who can't afford expensive legal fees or endure the different tactics defendants use to frustrate a claim or lawsuit.

Contact a Morgan and Morgan Nursing Home Abuse Lawyer

So if you or your loved one has been injured by someone else's negligence at a nursing home, call us today at (888)-340-1780 for a free case evaluation. Alternatively, fill out the case evaluation form online, and one of our legal representatives will get in touch with you as soon as possible. If we determine that the nursing home has a case to answer, we'll assign an experienced nursing home abuse lawyer in Covington to your case and aggressively fight for your rights. 
Scroll down for more
Load More