The Fee Is Free™. Only pay if we win.
America's Largest Injury Law Firm
Protecting Families Since 1988
$15 Billion+ Won
800+ Lawyers Nationwide
Free Case Evaluation
Tell us about your situation so we can get started fighting for you. We tailor each case to meet our clients' needs.
Results may vary depending on your particular facts and legal circumstances.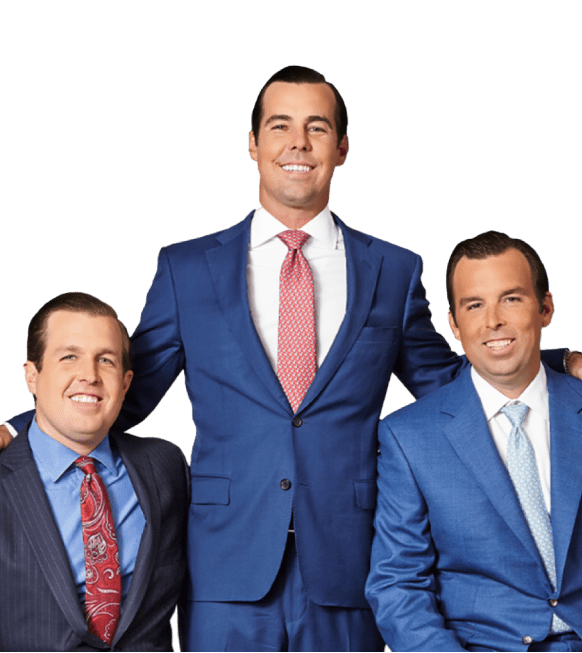 Birth Injury Lawyers Covington
When you are dealing with the aftermath of a birth injury, it is important to have an experienced lawyer on your side. A birth injury can have a devastating impact on both you and your child, and it is important to make sure that you get the compensation you need to cover medical costs and other damages as you try to move forward from this unfortunate situation.
At Morgan & Morgan, our experienced birth injury lawyers in Covington understand the emotional and financial hardship a birth injury can cause. We have been handling these types of claims for decades and have recovered billions of dollars for our clients. Reach out today for a free, no-obligation case evaluation to learn more about your options and how we can help.
Scroll down for more
Recent verdicts & settlements
How it works
It's easy to get started.
The Fee Is Free™. Only pay if we win.
Results may vary depending on your particular facts and legal circumstances.
Step 1

Submit
your claim

With a free case evaluation, submitting your case is easy with Morgan & Morgan.

Step 2

We take
action

Our dedicated team gets to work investigating your claim.

Step 3

We fight
for you

If we take on the case, our team fights to get you the results you deserve.
---
Client success
stories that inspire and drive change
Explore over 55,000 5-star reviews and 800 client testimonials to discover why people trust Morgan & Morgan.
Results may vary depending on your particular facts and legal circumstances.
FAQ
Get answers to commonly asked questions about our legal services and learn how we may assist you with your case.
Morgan & Morgan
Birth injuries occur when a baby suffers harm during the birth process. These injuries can be caused by a number of factors, including doctor negligence, medical malpractice, or complications during labor and delivery. Birth injuries can range from minor to severe, and in some cases, they can even be life-threatening. Birth injuries fall under the category of medical malpractice.

What Is Medical Malpractice?

Medical malpractice is professional negligence by act or omission by a health care provider in which care provided deviates from accepted standards of practice in the medical community and causes injury or death to the patient. To win a medical malpractice suit, plaintiffs must show that their health care providers acted negligently by breaching their duty of care owed to them. This includes proving that another health care provider with similar training and experience would not have made the same error under similar circumstances.

What are Common Birth Injuries and Causes?

One of the most common causes of preventable birth injuries is medical malpractice. When a doctor or other health care provider fails to provide the standard of care that a reasonable provider would in the same or similar circumstances, they may be held liable in a medical malpractice claim.

Some common examples of medical malpractice that can cause birth injuries include:

Failure to monitor the baby's heart rate and oxygen levels
Failure to properly treat maternal infections
Delaying a C-section delivery
Using excessive force during delivery
Failures in the management of high blood pressure during pregnancy
Administering the wrong medications
Failure to timely respond to signs of fetal distress
Improperly using instruments during delivery

Cerebral Palsy

One of the most common birth injuries that leads to medical malpractice claims is cerebral palsy. Cerebral palsy is caused when there is damage to the baby's brain during pregnancy, childbirth, or shortly after birth. This damage can occur due to a lack of oxygen to the brain, infection, trauma, or a complication with the placenta or umbilical cord. Symptoms of cerebral palsy can vary from mild to severe and may include muscle stiffness or weakness, problems with movement and coordination, difficulty swallowing or eating, vision problems, hearing problems, or seizures.

Erb's Palsy

Erb's palsy is another type of birth injury that can be caused by trauma to the baby's neck and shoulder during delivery. This trauma can occur when the baby's head and neck are pulled too harshly during delivery or if excessive force is used during delivery. The symptoms of Erb's palsy include paralysis or weakness in the arm, reduced sensation in the arm, and curling of the fingers.

Fetal distress  

Fetal distress occurs when the fetus begins to experience oxygen deprivation prior to delivery. Some of the symptoms of fetal distress include decreased movement from the fetus, meconium staining (when there is evidence of meconium in amniotic fluid), change in fetal heart rate pattern on monitoring devices, maternal fever during labor, maternal stomach pain during labor/delivery, change in maternal blood pressure during labor/delivery, and change in maternal pulse rate during labor/delivery.

Hypoxic-ischemic encephalopathy (HIE)

Hypoxic-ischemic encephalopathy (HIE) is a brain injury that occurs when an infant experiences oxygen deprivation and reduced flow of blood to the brain. This can happen before birth, during birth, or shortly after birth. HIE typically happens when there are complications with placental function or umbilical cord function which then lead to oxygen deprivation and reduced blood flow to the brain. Mild symptoms may include poor feeding, lethargy, weak cries, and jitteriness. More severe symptoms include seizures, coma, abnormal breathing patterns, and intellectual disability.

Skull Fractures

Skull fractures are one of the most common types of birth injuries, and they can occur when there is excessive force used during delivery or if the baby falls from a great height during a botched delivery attempt. Skull fractures can range from small cracks to open fractures that require surgery to repair. In some cases, skull fractures can also cause bleeding or swelling in the brain, which can lead to long-term neurological problems.

How to Prove Medical Malpractice & Birth Injuries in Covington?

There are four elements that must be present in order to prove medical malpractice in Covington. They include a duty owed to the patient, a breach of that duty, causation, and damages.

The first element, a duty owed to the patient, is established by looking at the relationship between the medical professional and the patient. A doctor-patient relationship is typically easy to prove; however, there may be instances in which it is not as clear-cut. For example, if you saw a nurse practitioner for regular checkups but were seen by a different nurse on the day you were diagnosed with a serious illness, you may still have a case for medical malpractice. Experienced birth injury lawyers in Covington will be able to advise you on whether or not you have a valid claim.

The second element, breach of duty shows that the medical professional did not meet the accepted standard of care when treating the patient. The accepted standard of care is defined as what a reasonably prudent health care provider would have done under similar circumstances. This can be difficult to prove without expert testimony.

The third element, causation, requires you to show that the breach in the standard of care directly led to the patient's injury. In other words, even if the medical professional did not meet the accepted standard of care, if the injury would have occurred regardless, there can be no claim for medical malpractice.

The fourth and final element, damages, requires that the patient must have suffered some form of financial harm as a result of the injury. This could include past and future medical expenses, lost wages, or pain and suffering.

What is the Birth Injury Statute of Limitations in Covington?

In Covington, the statute of limitations for medical malpractice claims is generally one year from the date on which the alleged act of malpractice occurred. However, there are some important exceptions to this rule. For example, if the claimant is a minor, then the statute of limitations does not begin to run until the child reaches the age of 18. Additionally, if the claimant is unable to discover the injuries caused by the alleged act of malpractice, then the one-year period does not begin to run until the date on which the claimant could reasonably have discovered the injury.

It's important to note that these deadlines are strict; if you miss them, your chance at compensation will be lost forever. Therefore, if you believe you may have grounds for a medical malpractice case, it's crucial that you speak with an experienced attorney sooner rather than later so they can investigate your claim and help ensure your rights are protected.

How Can a Birth Injury Lawyer Can Help You?

There are many ways that a birth injury lawyer can help you. If your child was injured during the birthing process, you may be able to file a claim or lawsuit against the responsible party. A birth injury lawyer can help you by filing the necessary paperwork, collecting evidence, and interviewing witnesses.

A birth injury lawyer can also help you get the compensation you need to cover your child's medical expenses. If your child has a permanent disability, you may also be able to get compensated for their future needs, such as special education and medical care.

Each case is unique, and a lawyer will work with you to determine the best course of action. In some cases, filing a lawsuit may be the best option to secure the financial compensation that you need to cover medical expenses, future care costs, and more.

How to File a Birth Injury Claim?

The process of filing a birth injury claim will vary depending on the specifics of your case. However, there are some general steps that are common to most birth injury claims. These steps are outlined below.

Gather all relevant medical records. This will include your child's birth records as well as any medical records documenting their care since birth.
Speak with a birth injury lawyer. This is an important step in determining whether you have a case and, if so, what type of case it is.
Notify the at-fault party of your intent to file a lawsuit. This is typically done by your lawyer, who will send a formal notice known as a "demand letter."
File the lawsuit. This is the final step in the process and should only be done after consulting with a lawyer and thoroughly researching your options.

What Are Other Types of Medical Malpractice Claims?

There are many different types of errors that could constitute medical malpractice. Some common examples include: 

Misdiagnosis or delayed diagnosis  
Improper treatment  
Surgical errors  
Anesthesia errors  
Medication errors 

Do I Need an Attorney for My Birth Injury Claim?

Yes. While it may be possible to negotiate with insurance companies and healthcare providers on your own behalf after suffering an injury due to medical negligence, having an attorney on your side will give you peace of mind knowing that someone is looking out for your best interests and will fight tirelessly to get you the compensation—and justice—you deserve.

Contact Morgan & Morgan for Your Birth Injury Claim

Birth injuries can be traumatic and life-altering for both the child and parents. If you or a loved one has suffered a birth injury, it is important to contact an experienced lawyer as soon as possible. If you're looking for birth injury lawyers Covington residents can count on, Morgan & Morgan is here for you. Our attorneys are dedicated to helping families get the compensation they deserve for their losses. We offer free consultations so that you can discuss your case with an attorney and find out how we can help. We will do everything in our power to ensure you get the justice you deserve. Contact Morgan & Morgan today to schedule your free consultation.
Scroll down for more
Load More