Shortened/display title
Hawaii Personal Injury Attorneys
$15 Billion+ Won

•

800+ Lawyers Nationwide

•

The Fee is FreeTM, Only Pay If We Win

•

America's Largest Injury Law Firm

•

Protecting Families Since 1988

•
Local Personal Injury Lawyers Who Care
At Morgan & Morgan, we provide high-quality legal representation for injury victims in Hawaii and all across America. Since our founding more than 30 years ago, we've won upwards of $15 billion for people just like you.
Although we're bigger now than we once were, our firm has remained committed to what's made us successful: Treating every client like family. From start to finish, you can count on us to handle your case with the care and attention it deserves.
No matter the cause of your injury – car crash, slip and fall, motorcycle accident, or something else – the attorneys in our Hawaii offices are here to help. Schedule a free, no-risk case evaluation today.
Estamos aquí en Hawaii: Vivimos y trabajamos en Hawaii. Nuestro sitio de web en Español, abogados.com, ayuda la población latina de Hawaii. Complete una evaluación de caso gratis hoy.
Should You Hire a Personal Injury Lawyer in Hawaii?
If you have been in a car accident or slipped on a loose step at your neighbor's house, you may have the right to be compensated for your damages under Hawaii law. At first, many individuals who others have injured aren't sure if they need a personal injury lawyer or not. This is either due to fear of legal expenses or being unsure if their claim is valid.
The best way to make a decision? Sit down and consult with an experienced attorney about your personal injury claim and find out what your options are. It's true that you can resolve many issues without having legal representation to advise you, but this is rarely the case when accident injuries are involved.
Why Hiring a Personal Injury Lawyer in Hawaii Is Wise
Generally, filing your own personal injury claim in Hawaii isn't recommended. This is especially true if you suffered catastrophic injuries or significant property damage due to negligence. In these situations, a reputable attorney will prove invaluable with their negotiation skills, law knowledge, and years of experience.
Below are several benefits you can expect to receive when you have legal representation handling your injury claim:
Defend Against Insurer Liability Claims
In the beginning, most victims would never imagine needing a personal injury lawyer in Hawaii to defend them in their own injury claim. But it happens more often than you think. Insurance companies are large for-profit organizations that are in the business of making money. Whenever they have to pay out, they hurt their bottom lines, so it's a priority for them to minimize claims against them as much as possible. Even if it means claiming the injured party is at least partially at fault for the accident that caused their damages!
When you try to take on an insurer without a skilled personal injury attorney to represent you, these companies will have their teams of lawyers do everything possible to prove your fault. These greedy organizations are heartless, from misconstruing what you say in your accident statement to accepting a settlement that doesn't begin to cover your losses.
Avoid being left without fair compensation and struggling to pay for your ongoing medical costs. Instead, work with a knowledgeable attorney that will not only advocate for your best interests but put a stop to these types of bad faith practices.
Make a Complex Personal Injury Case Easier to Navigate
While another car t-boning you may seem like a straightforward case of liability, it may not be. What if the vehicle was stolen? Or, the owner of the car allowed their drunk spouse to drive it? Many factors can turn a personal injury claim into a complex mess of laws and circumstances.
You need a representative who can help you get the necessary expert medical witnesses, conduct injury extent assessments, know how to obtain advanced medical evidence, and have an understanding of the long-term implications of your injuries. Unfortunately, trying to handle these elements of a personal injury case in Hawaii is almost impossible if you're also trying to recuperate and heal from your accident experience.
At Morgan & Morgan, our attorneys have the training and experience to analyze medical testimony and present your diagnoses and long-term prognosis to the court favorably. In addition, our extensive training and specialization in personal injury law mean you don't have to stress over complex proceedings.
Maximize Your Claim Settlement or Jury Award
While it's impossible to predict how much a settlement or verdict award will be for your case, one thing is certain: You maximize your compensation outcome by hiring a reputable personal injury lawyer in Hawaii. This is because we know the law and the games that insurers often get away with in order to avoid paying fair compensatory damages to our clients. So when you hire Morgan & Morgan, this is the single most crucial benefit you will get by relying on our legal representation to handle your injury claim.
Suppose you or a loved one now have catastrophic injuries because of a negligent driver, for example. In that case, we will ensure that any compensation you receive accounts for the long-term impact of your medical issues. This includes:
Lost wages
Pain and suffering
Medical equipment costs
Medical bills (current and future)
Loss of enjoyment of life
Disfigurement
Property damage
Punitive damages
Wrongful death
Burial costs
It takes a qualified personal injury lawyer in Hawaii to secure a comprehensive compensation award at the highest possible amount for your circumstances. The insurance company will have a team of attorneys working against you, but you can overcome their efforts and get the damages you deserve with knowledgeable counsel on your side.
Get an Objective Perspective on Your Hawaii Personal Injury Case
Suffering an accident that leaves you or a loved one injured can flip your world upside down in a heartbeat. When this is all because of another person's negligent actions or recklessness, it can create emotional turmoil that clouds your judgment.
This is when insurers prey on victims the most because they can take advantage of your emotionally vulnerable state and mislead you, manipulate you, and convince you to say things or make agreements that hurt your claim. Some victims want a trial to have their experience heard in a court of law despite being offered a reasonable settlement.
All of these situations are possible, or you may already be experiencing these circumstances. A seasoned personal injury lawyer in Hawaii can help bring the objectivity you need to protect your rights and compensation.
Get the Legal Experience You Need
When it comes to personal injury cases in Hawaii, legal experience is crucial if you want to have the best chance of getting a fair and just settlement or verdict. Negotiation is a critical skill that any personal injury lawyer worth their salt should excel in. This is because insurance companies are businesses based on negotiating. Knowing what legal procedures and regulations are required under state law can give your attorney an edge when a carrier is uncooperative.
At Morgan & Morgan, we have a network of personal injury lawyers in Hawaii that have contacts with local police in your area, investigators, accident reconstructionists, and more. We have spent years developing in-depth knowledge in this legal field. For over 30 years, our firm has successfully represented individuals throughout this great state in situations just like yours. With over $15 billion in settlements and verdicts, we can show you how our experience will help you secure the compensation you need and deserve.
Understanding How Comparative Negligence Works in Hawaii
As a comparative negligence state, Hawaii recognizes that sometimes the victim can be partially at fault for their own injuries. So, to level the playing field, those who are found to be less than 50% liable for an accident that caused them harm, their damages will be reduced by their percentage of fault.
For example, if another driver t-boned you, but it was due to you failing to stop at a red light, the court may decide you are 49% at fault. This means that any monetary award you receive will be reduced by that percentage of fault. In situations where an injured plaintiff is 50% or more at fault, they would automatically lose their damage claim and be unable to collect compensation.
Insurance companies often attempt to deflect liability onto accident victims, knowing full well they aren't at fault. Why? To hopefully reduce the compensatory damages owed, which is another reason why you really need a personal injury lawyer in Hawaii for your case.
Another feature of Hawaii's personal injury system is that there are damage caps. These are imposed limits on the compensation you can receive, depending on the type of injuries you've suffered and the cause of your trauma.
Currently, non-economic losses like pain and suffering have a $375,000 cap in cases involving medical malpractice. However, there are exceptions to the rule for some situations, like in situations of mental anguish.
Free Case Evaluation
Tell us about your situation so we can get started fighting for you. We tailor each case to meet our clients' needs.
The Fee is FreeTM Only Pay If We Win.
Submit a Free Case Evaluation
You can find out if you qualify immediately.
Get a Call From Us
Our specialists will walk you through your case and collect all the right information to win your case.
Let Us Get to Work
Our specialized attorneys will handle every step of your case from start to finish. You don't pay until we win.
Hear From Our Clients
We've helped over 300,000 families across the United States. See what they have to say.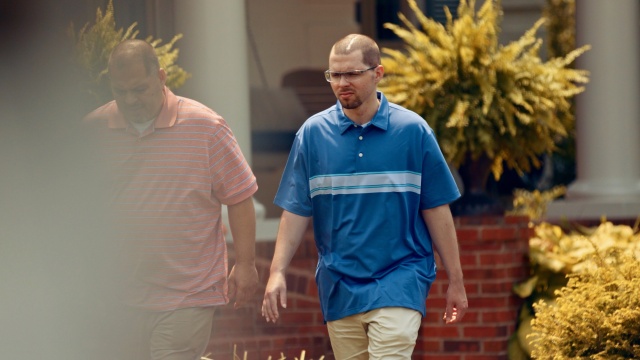 Our Personal Injury Lawyers
Have Over 55,000
5-Star
Reviews
They were caring and concerned about my case. They fought harder then I had intercepted. Communicated in many ways to make sure I understood. Thank you.
Georgia
Workers' Compensation
The staff was amazing, they treated me with the utmost respect and professionalism. Kept me informed every step of the way about my case. Always asked how I was doing and was prompt with responding to any of my questions or concerns. They are a great team!
Antonia
Premises Liability
Morgan and Morgan is truly the best law firm! PERIOD! You could consider yourself blessed when they take your case. Immediately, you can breathe. Anxiety goes from a 10 to 0! I needed them 3 TIMES! I wish I didn't have to hire an attorney but my family and I were blessed. We won every single time! Insurance companies truly know that they will take it to court! I got settlements for all 3 lawsuits. Never stepped a foot into a courtroom. Thank you so much Morgan & Morgan!
The entire Morgan & Morgan team, including my case manager Michelle Hill, have been a blessing! From the first phone call I made to them, they have been extremely compassionate, very helpful, and 100% professional. I would recommend Morgan & Morgan to anyone because THEY CARE!
Results may vary depending on your particular facts and legal circumstances.
See More
See Our Nationwide Results
We've won over $15 Billion for our clients in cases of all types. Let us work hard for you.
120,000,000
Car Accident
28,450,105
Medical Malpractice
820,000
Unpaid Overtime
91,000,000
Tobacco
3,140,804
Slip & Fall
8,800,000
Premises Liability
1,331,245
Social Security
1,800,000
Civil Rights
How much Is a slip and fall case worth?
Slip and fall accidents are devastating to the human body. If you or someone you know has suffered injuries from this type of trauma, you undoubtedly want to file suit for your medical expenses and lost wages. How much compensation you could receive for your damages is impossible to predict, though. This is because of the many elements that can influence the final disposition of your claim, including:
Severity of your injuries
Medical prognosis
Property damage extent
Type of work you used to perform
Current ability to function
Medical equipment you may need
Even the jury's opinion of you can influence your case value!
At Morgan & Morgan, our personal injury lawyers in Hawaii can help get you more answers and better assess your case with a free, no-obligation consultation. We may even be able to offer a ballpark idea of the compensatory damages you might receive. Still, nothing is for sure until you accept a settlement or obtain a jury award.
How long do personal injury cases take to conclude in Hawaii?
Much like predicting your case's value, it is tough to determine how long it will take to either settle it or conclude a trial. Many of the factors that influence your compensation amount also impact your action's timeline. You have to consider there is a considerable amount of evidence that we will need to gather on your behalf, including:
Medical bills and records
Expert medical testimony and witness
Accident reconstruction
Police reports
Property damage assessments
Further, if your personal injury claim has to go to trial, it could take even longer. But, keep in mind that regardless of how your case concludes, whether in a settlement or in front of a jury, the wait is worth it. 
How much does it cost to hire a personal injury lawyer in Hawaii? 
Morgan & Morgan personal injury lawyers in Hawaii use a contingency fee basis to get paid. This means you don't have to worry about paying any money upfront and won't have to pay anything unless you win your case. By agreeing to use a predetermined percentage of your final compensation award as payment, you can focus on healing your injuries while we handle your case.
Trust Morgan & Morgan Personal Injury Lawyers in Hawaii With Your Case
Sustaining injuries because of a defective airbag or negligent driver is one of the worst experiences one can have in Hawaii. However, deciding if you have a case or not or being worried that you were partially to blame are solid reasons to hire a skilled personal injury attorney to represent you. It would be best if you had support during this difficult time and reliable legal advice, and our firm is here to provide those things. 
Our nationally recognized firm has provided superior representation and counsel to the residents of Hawaii since 1988. With over $15 billion in settlements and jury awards won during this time, you can be sure any offer you receive will cover the scope of your injuries fairly. When an insurer or other liable party won't cooperate or be reasonable, we won't hesitate to take them to court. Morgan & Morgan won't stop until you receive the compensation that you deserve. 
Get the best personal injury representation available and contact Morgan and Morgan. Our firm is ready and able to advocate on your behalf throughout this trying ordeal you're experiencing. Trust us to keep your best interests the center-focus of any settlement negotiation or trial in your case. Please fill out our brief contact form to find out more about our free consultation offer.